51 people attending
9 places left
Walking through central London in the Pride Parade
Meeting place and timings will be published once we have them from London Pride
Pride in London is the biggest pride in the UK and one of the largest LGBT events in the world!  Last year over a million people attended this amazing day of celebration and, as always, OutdoorLads will be right in the thick of things in 2023.
Whether you like hiking, hostelling, kayaking, camping or climbing, grab your red t shirt and march through the streets of London with your OutdoorLads mates, to show your pride in being a part of this amazing organisation. 
Pride is a brilliant day out and marching in front of the crowds past the big London sights is a real high.  It's also really sociable and the biggest party you'll ever go to!  This is an important way to spread the OutdoorLads message to new lads as well, and to show the world what OutdoorLads is and the kind of guys we are!
Come and help us make the parade a sea of red t-shirts
If you are not able to make the parade, why not cheer us on from the roadside and join us for a drink afterwards.
We'll meet away from the parade area to hand out wrist bands and have a picnic before the parade - see detailed meeting information below. Note you MUST collect your wrist band from the leader at the meeting point or you will not be permitted onto the parade!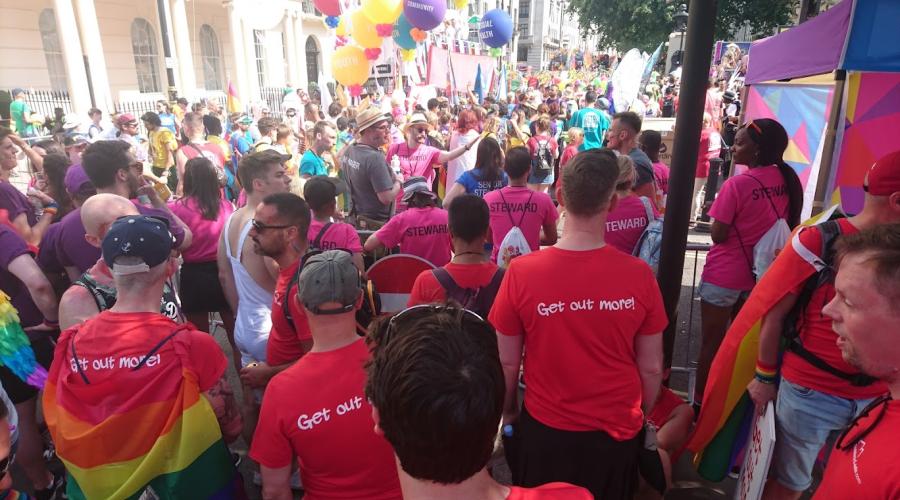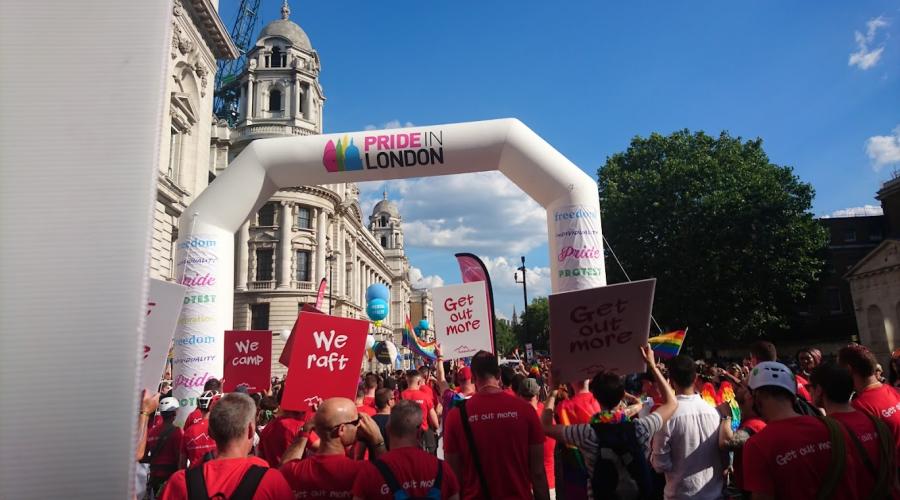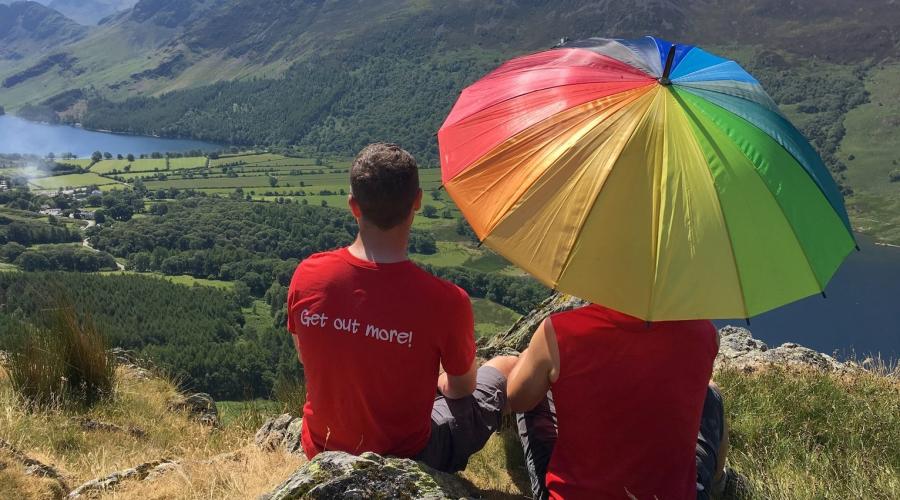 What to bring
Wear your red ODL t'shirt, shorts and footwear comfortable to walk in. Rainbow face paints and glitter for beards always go down well!!! ODL and/or rainbow flags would also be great.
If you don't have a red ODL shirt then the office can send one out for £10 inc P&P. Alternatively you can ask on the telegram channel to see if someone can loan you one OR come in any outdoor clothing, preferably with a red top.
Outdoor props are always welcome (e.g. climbing racks & helmets, walking poles, kayak paddles etc) though ensure you're happy to carry them for the entire parade and consider what you'll do with them afterwards!
Food & drink
Glass is not allowed in the parade zone so any liquids should be in a plastic bottle or can. Ensure you bring plenty of water as it can be a very long day in the sun
PLEASE NOTE: Marshals will remove any person who is drunk (or under the influence of drugs) so please do not drink in excess before the start.  We will go to a pub afterwards! :)
Meeting & times
Jul 01 - am