Loch Lee and Falls of Unich Day Walk
9 people attending
3 places left
10miles 4-5 hours
It may shine, it may rain, but whatever happens with the weather you are sure to enjoy this exploration of one of the Angus glens.
A really good day walk along the shore of Loch Lee and then follows the banks of the River Lee. The route then climbs steeply past the Falls of Unich and the Falls of Damff, before going round the back of Craig Maskeldie (option to climb to the top at 687m - 2254ft) and dropping down to Cairn Lick for the views to complete a circuit of the glen.
This walk is liable to be boggy so please come prepared!
If the weather is poor, this walk may be adapted so that we stay lower down around the falls and the loch.
A very good description of the walk (plus maps) is given in the Walk Highlands Website (http://www.walkhighlands.co.uk/angus/loch-lee.shtml)
After the walk, we may go to Rosie's Bakehouse in Brechin or to a suitable pub for a bite to each and something to drink.
IMPORTANT! - Participation Statement
You MUST complete the Participation Statement,  here, in addition to booking your event space before attending an OutdoorLads event. You only need to complete this participation once, not for each event. 
Micro Events – IMPORTANT, Please read the following before you sign up to this event:
Anyone with COVID-19 symptoms, even if they are extremely mild, or who lives or is in a support bubble with someone showing symptoms, is asked not to attend. This is in line with the government's coronavirus advice.
All are required to practice social distancing – staying 2m (not 1m) apart at all times, including the lunch stop.
Unfortunately, there won't be any planned pub / café stops en route or at the end, and please don't share sweets or snacks with others – we're sorry!
Please bring your own hand sanitising gel for your own use throughout the day. Use of face coverings is at your own choice, but please bring one with you just in case it's needed. 
Each person can only attend one OutdoorLads micro event a week. (Leaders to leave at least three days between events they lead.)
On walks, one person to hold open gates and allow everyone to walk through – so minimising surfaces that multiple people touch. 
Be aware that opportunities for toilet stops may be minimal if facilities are closed.
Please, please cancel at your earliest opportunity if you are unable to attend or are unwell, so that we can allow others to take up these valuable event spaces.
Much as it's difficult - no handshakes or hugs!
Micro Events Participation Statement
OutdoorLads draws your attention to the fact that travelling and being away from home increases the risk of receiving and transmitting Coronavirus, whilst it is present in the UK. You are likely to choose not to participate in OutdoorLads events whilst there is a risk of Coronavirus transmission. However, should you choose to participate in OutdoorLads events whilst the risk is present, you must be aware of and follow the law and government guidelines, both when travelling to and from events as well as when participating in events.
Please note that every person participating should be aware of (and accept) that those members perceived as 'in charge' or leading the event are not experts,  do not need to be experts, and are not regarded by OutdoorLads, or themselves as experts, but are amateurs with some experience in the event type and who are happy to impart their knowledge.  Any advice given should be considered with this in mind by the recipient.
By signing up to and attending an OutdoorLads micro event, you are confirming that you have read, understood and accept the content of this statement.
Please see our website for more information including an FAQ about our micro events.
Photos are by Tomkayaker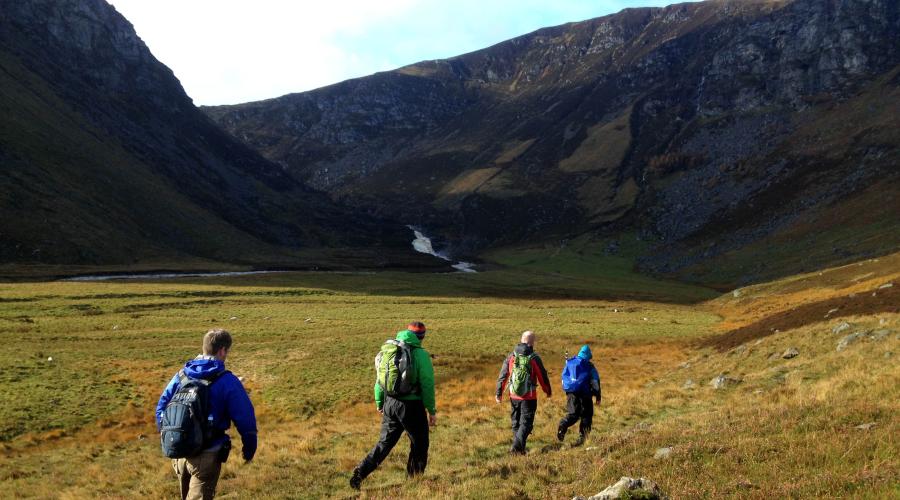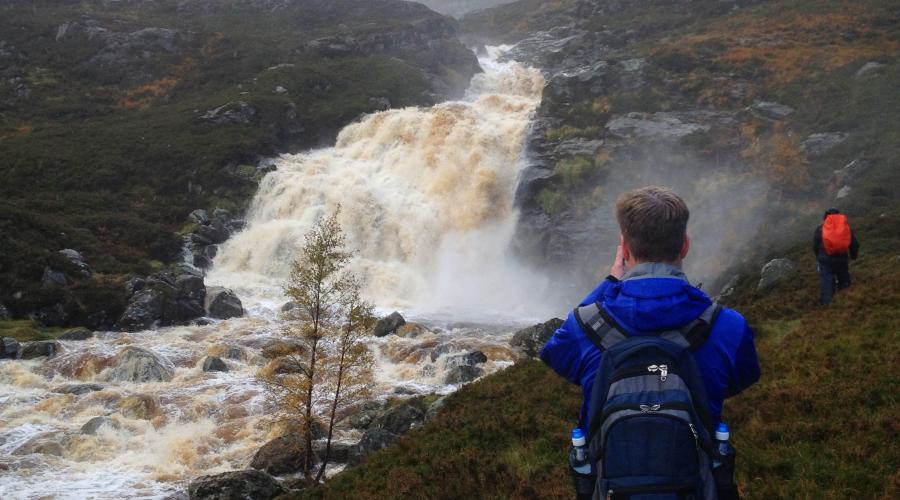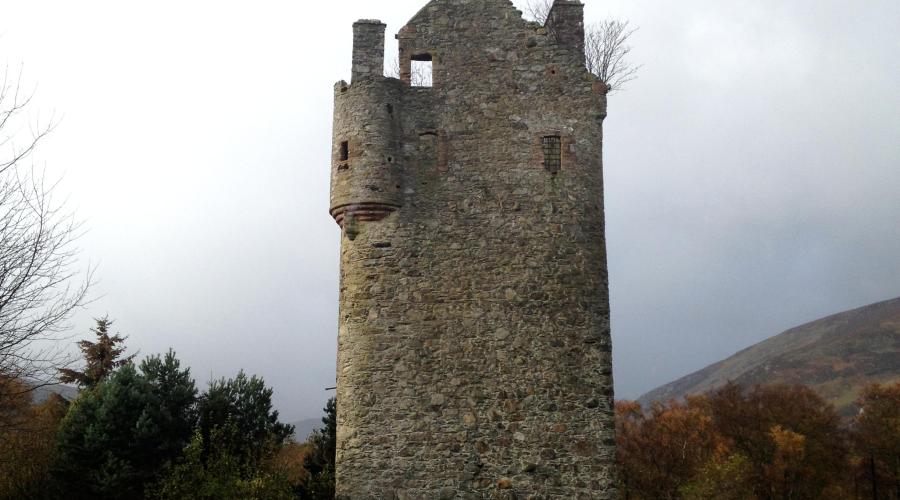 What to bring
This is a day walk  in the hills where there may be some wet weather and some boggy patches. It would be a good idea to bring gaiters (if you have them) and waterproof gear - come prepared for weather that may change at a moment's notice.
Food & drink
Bring a packed lunch and a hot drink or soup is recommended.
The nearest shop is a local convenience store on Edzell High Street, alternatively there is a Co-op supermarket in Brechin.
Meeting & times
May 09 - am
Location
56.911395397845, -2.910883440458