Llanddeusant and the Black Mountain 2022
8 people attending
12 places left
Event booking closes on Sep 6 at 17:00:00
All abilities will be catered for, including those who want a decent, full mountain day out.
This is a cosy hostel nestled beneath the Black Mountain - westernmost of the Brecon Beacons, and one of the most spectacular with the jewelled lakes of Llyn y Fan Fach far beneath. Deep into the Brecon Beacons Dark Sky Reserve, the night brings breath-taking views of the stars and planets.
It'll be great to catch up with everyone and meet new people on the Friday evening.  Activities on the Saturday will definitely include some hiking into the Brecon Beacons, various difficulty levels may be provided depending on the group's wants and desires; ending back at the hostel for hopefully in time to relax before dinner (we can still hope for decent warm weather at this time of year). 
Sunday will be left fairly open for people to make their own plans.  This could be a trip to the incredible ruins of Carreg Cennen Castle, or another day's hiking in the mountain regions before heading home.
IMPORTANT! - Participation Statement
You MUST complete a Participation Statement, in addition to booking your event space before attending an OutdoorLads event. You only need to complete this Participation Statement once, not for each event you attend. 
Anyone with COVID-19 symptoms, even if they are extremely mild, or who has recently tested positive for Covid-19, is asked not to attend.
Dogs: This event is not suitable for dogs. 
Images: All photos courtesy of Adrian Schmieder and Paul Ridealgh with permission for unlimited use by OutdoorLads having been granted.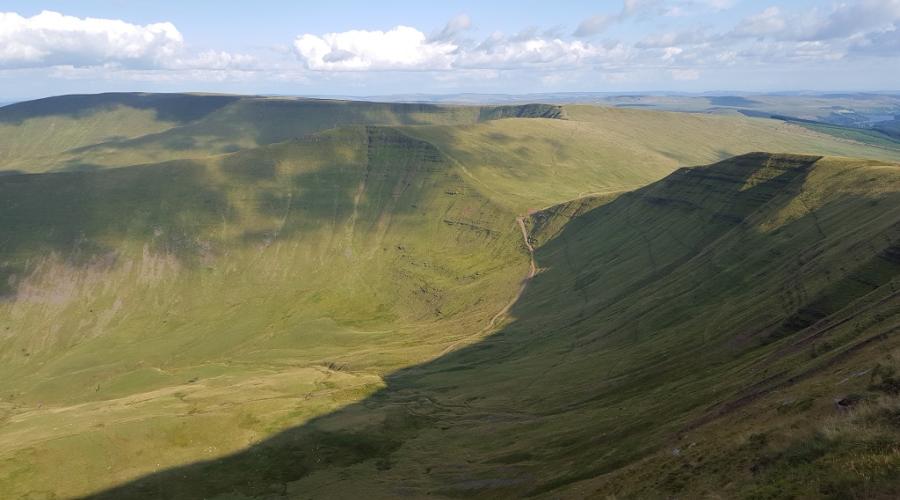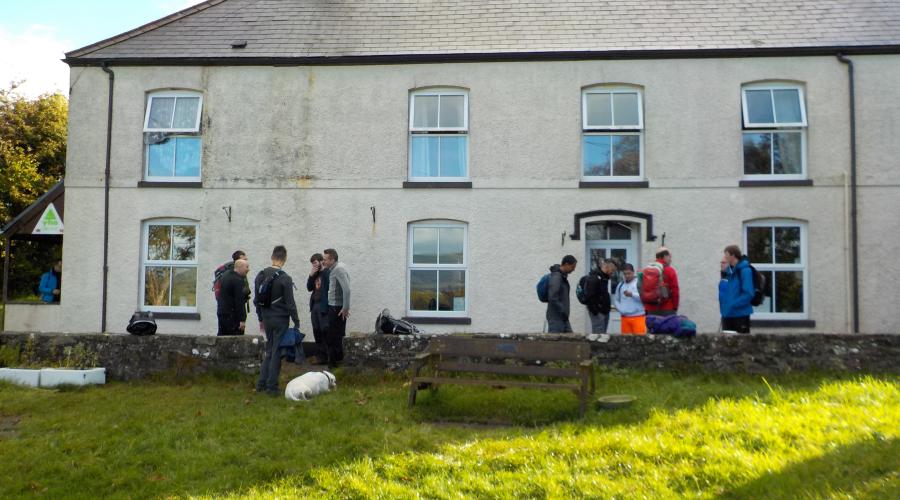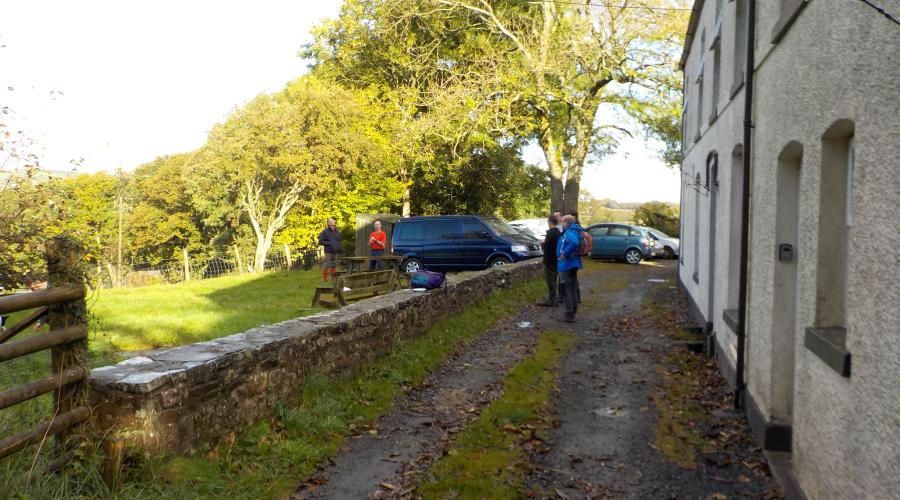 What to bring
You hardly need anything special for hostels. Llanddeusant provides full bedding, You always need a towel and washkit. A couple of nice to have items is a torch (so you can get into the room when everyone has gone to sleep, without turning the light on) and ear plugs.
The Black Mountain area can have somewhat changeable weather so you will obviously need what ever kit you usually take for the daytime activities on the mountains! Wet weather gear and a good thermal layer may help.
 You'll need to bring a packed lunch for the Saturday and of course any drink you may want of an evening.
Food & drink
Friday night: Please bring one item for the group buffet, something small and tasty to feed 2-3 people (and that doesn't much require prep other than heating on arrival - as the kitchen will be full). Go easy on the onion quiche, we'll all be breathing the same air...! And remember, home-made stuff will gather you much admiration!
Saturday and Sunday breakfast: Included in the event cost.
All lunches: Please bring your own packed lunches.
Saturday dinner:  Saturday evening dinner is provided.
Tea & coffee: Included throughout the weekend.
Alcoholic drinks: You'll need to bring these with you, and there's not that much nearby so worth not forgetting this.
Allergies: If you have any diet related needs not specified in your account information, please do let the leader know directly.
Meeting & times
Sep 09 - pm
Location
51.905558913774, -3.779661669097