Liverpool Indoor Bouldering Day
13 people attending
2 places left
There are no rope skills required with bouldering, so it can be as easy/hard as you want to make it.
We currently climb indoors most Tuesday evenings in Liverpool, typically doing 2 weeks climbing (of which 1 session will be tailored for beginners) and then a week bouldering; alternating between Awesome Walls (roped climbing) and The Hangar (bouldering). This pattern can vary according to leader availability though so please look carefully at event dates if you're thinking of coming!
Before Christmas we decided a weekend event, may be a nice opportunity for other climbers from the region, or those who can't climb midweek for whatever reason, to join us. So here we are! Depending on interest/numbers we may increase the number of places available, or even offer a sister event at Liverpool Awesome Walls, if some people would prefer to do roped climbing. 
There will likely be opportunities to make more of the day/night after climbing, with the possibility of drinks etc somewhere. This can be arranged closer to the time or during the day climbing. 
Bouldering is a form of climbing where instead of long high routes, the 'problems' as they are referred to tend to be shorter and focus on technique, balance, body positioning and sometimes power. Because of this different emphasis, bouldering doesn't have the 'hassle' of climbing with ropes, harnesses and belaying, which makes the activities excellent for newcomers to the sport.
If you're a seasoned climber you won't need convincing about the benefits of bouldering, but for those who've never climbed more than a staircase, the benefits are wide ranging: from the physical - improved strength, tone, balance, power and coordination; mental - problem solving, focus, concentration and body awareness; to the emotional - relaxation, a sense of achievement and a feeling that mind and body are working together perfectly ('feeling psyched'). On top of all this, bouldering tends to be a very social sport where you can hang out with mates and each have a go as you feel regardless of what level you climb at.
This event is for members of all levels of experience and any member is welcome to come along to any of the sessions.
To come along and join in with us, you will need to register via the event page, and to climb you will need to pay an entry fee directly to the centre when you arrive.
We will meet by reception at 2pm initially, or while getting ready in the area just before the second large room at the rear- where there are lockers and cubby holes for bags etc. 
There is more information about the venue, facilities, prices etc visit:
http://theclimbinghangar.com/liverpool/
For a discount on your first climb, pre-register here:
http://theclimbinghangar.com/liverpool/first-climb
Participation statement
Please note that every person participating should be aware of (and accept) that those members perceived as 'in charge' or leading the event are not necessarily qualified, do not need to be qualified, and are not regarded by OutdoorLads, or themselves as 'technical experts' but are amateur climbers with some experience and who are happy to impart their knowledge. Any advice given should be considered with this in mind by the recipient.
All those attending the event must also be aware of the centre's own terms and conditions of participation and abide by them, along with any instructions given by the centre's staff. Everyone must also take responsibility for their own safety while participating in indoor bouldering events.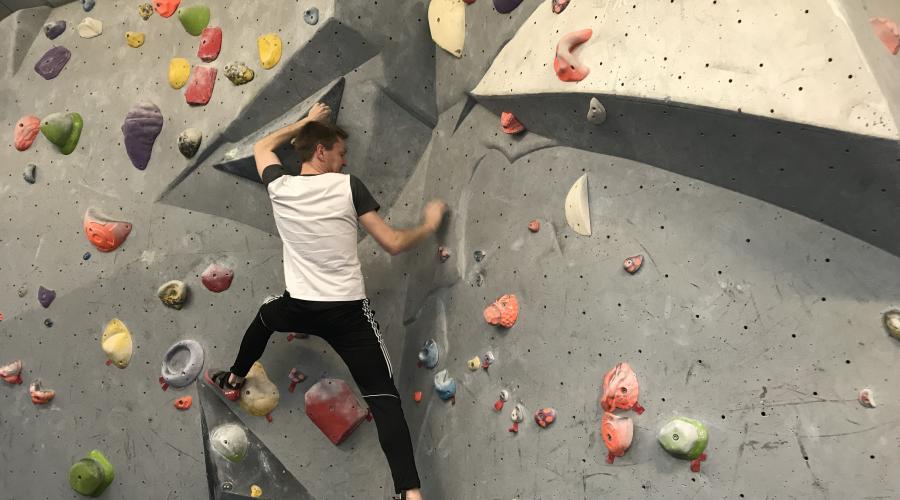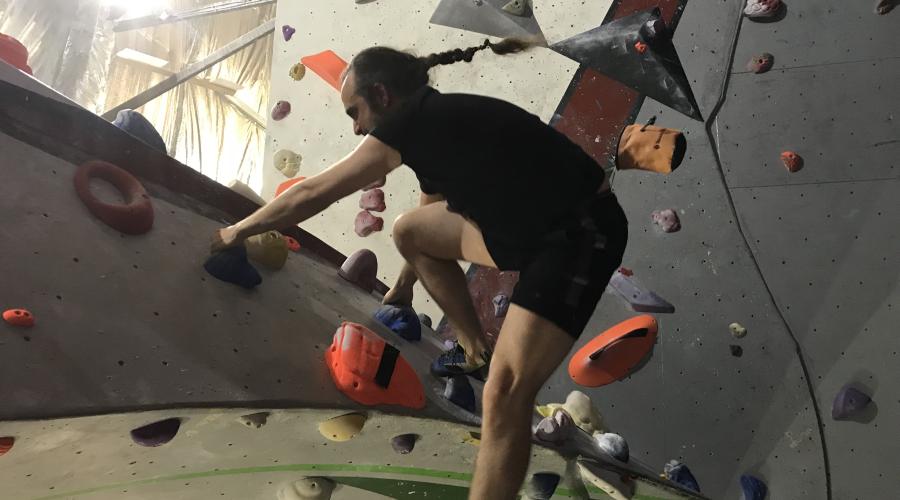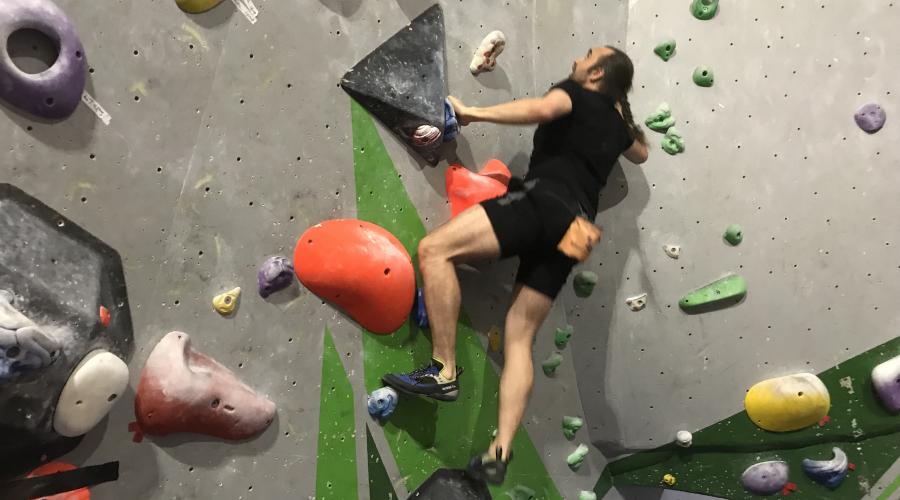 What to bring
Best to wear/bring shorts and a vest/tshirt. Stretchy/loose clothing is best. It can get colder in winter, so maybe an extra layer/trackie pants this time of year.
Rock boots will definitly help your climbing and can be hired at the venue if you dont have your own. Prices are on the venue website:
Food & drink
We usually stop for a drink, a rest and a gab half way through climbing. Refreshments and snacks are available to buy at the venue, or feel free to bring your own, or power on through without a break if you prefer!
Meeting & times
Jan 26 - pm