Lincolnshire Wolds Viking Hostel
18 people attending
0 places left
Hostel weekend with a day walk
The Lincolnshire Wolds Area of Outstanding Natural Beauty (AONB) is an impressive area of countryside, with some of the most beautiful, unspoilt scenery in the East Midlands. There are rolling hills and hidden valleys, gentle streams and nestling villages, and it's the highest part of the east of England between Yorkshire and Kent.
The Viking Way is a long-distance walking route that stretches from the banks of the River Humber, through the Lincolnshire Wolds, all the way to Rutland. It's so named as it traverses the area settled by Norse invaders in the 9th century - known for a long time thereafter as the 'Danelaw'.  
Our accommodation for the weekend, the Viking Centre, sits right on the Viking Way and we will use it as a base to explore the history and outstanding natural beauty of the Lincolnshire Wolds.
Bedding: 
Linen and pillows are NOT provided - bring your sleeping bag or duvet / sheet and a pillow. 
Feel free to contact the leader with any questions you may have.
Four-legged friends: Unfortunately this event is not suitable for dogs.
Image credits: Image 1 - Forest Sunset PIXABAY Free Use; Image 2 - Viking Ship PIXABAY; Image 3 - New leaves, Willingham Woods © Kate Nicol and licensed for reuse under this Creative Commons Licence; Image 4 - Field Gate, with Willingham Woods in distance © J.Hannan-Briggs and licensed for reuse under this Creative Commons Licence; Image 5 - St Peter's church at Normanby le Wold © Chris Morgan and licensed for reuse under this Creative Commons Licence; Image 6 - Forest Sunset PIXABAY Free Use
IMPORTANT! - Participation Statement
You MUST complete a Participation Statement, in addition to booking your event space before attending an OutdoorLads event. You only need to complete this Participation Statement once, not for each event you attend. 
Anyone with COVID-19 symptoms, even if they are extremely mild, or who has recently tested positive for Covid-19, is asked not to attend.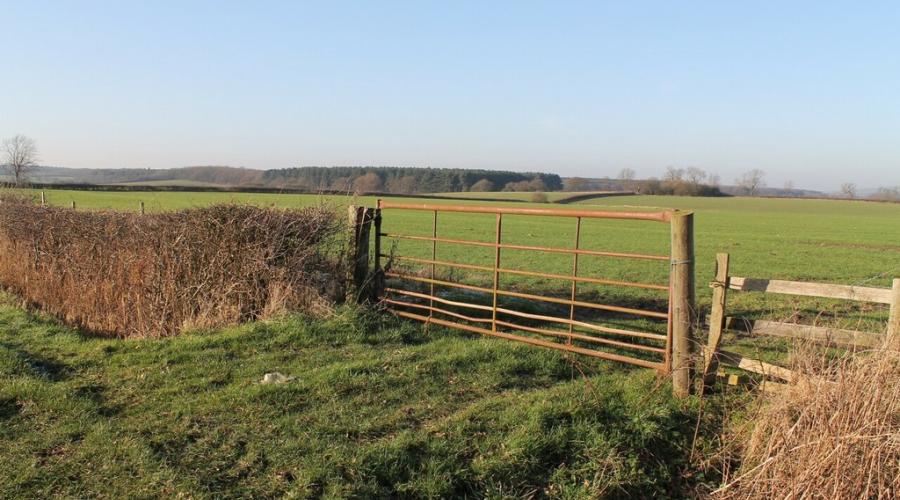 What to bring
Walking Kit:
We will be walking in a hilly environment, where the weather is changeable, so please come prepared.
Please ensure you have adequate layers to keep warm and waterproofs to keep you dry. Although the paths are mostly are well-trodden and maintained, many cross fields and through forests and it may be a little wet and muddy underfoot, so you'll need decent boots and perhaps also gaiters.
Please review the information provided on the My First Walk Event page on the ODL website for more information on walking kit. 
Note that this is only a guide and you will need to consider the weather forecast at the time. 
Hostel Kit:
NO BED LINEN IS PROVIDED.  You will need to bring your own sleeping bag or duvet / sheet and pillow. 
Don't forget to bring a towel as well. 
Food & drink
Friday night buffet: Please bring one item for the buffet that can be shared easily.  Don't go overboard!  Just enough for a couple of people to share - and please think imaginatively!  If you are unsure what others are thinking of bringing, then please use the comments section of the event page below.
Saturday breakfast: Included in the event cost.
Saturday lunch: Bring a packed lunch, snacks and drinks for the day walk.
Saturday dinner: Included in the event cost. Once I know of any specific dietary requirements, I'll plan something suitable that we can all share.
Sunday breakfast: Included in the event cost.
Tea & coffee: Included throughout the weekend.

Other drinks: Please bring your own tipples.
Please note there are no shops of any consequence nearby. 
Meeting & times
Oct 07 - pm