A Legendary Weekend in Tintagel
1 people attending
21 places left
Event booking closes on Jan 10 at 16:00:00
Coastal paths have some short but steep sections. Weather is likely to be poor
Christmas is over, so it's time to decompress with this spectacular weekend on the clifftop in Tintagel.
Walk through Myths and Legends on the Cornish Coast in an area that's just oozes Arthurian Romance.  If you're lucky, you might bump into your Knight in Shining Armour....
This will be a dramatic weekend as we overlook what I'm sure will be some impressive scenes out to the coast from our high vantage point nestled safely above the waves.
Tintagel provides some great coastline walk options, and with a history stretching as far back as the Romans, Tintagel Castle is one of the most iconic visitor attractions in the south west.  Other attractions include Merlin's Cave, potteries, galleries, and you can step back in time at the atmospheric Tintagel Old Post Office (originally a 14th-century farmhouse) with its famously wavy roof.
The Hostel is perched on a cliff top.  It's within easy walking distance of Tintagel for sightseeing, restaurants, shops and bars. You get a real sense of the age of the hostel from the beautiful exposed beams and old stone chimney and a wood-burner makes the hostel a really cosy space to be.
Itinerary 
Friday Evening: Arrive anytime after 4pm, meet the rest of the group and socialise. Welcome 'meeting' and we'll have the usual Outdoor lads buffet so please bring something that can be shared between two or three people (try to avoid too much quiche!)
Saturday Day: After breakfast, we'll head into the surrounding countryside to explore the coastline.  We'll be heading inland to pickup the coastal path north of Tintagel at Ladies Window before heading back, past the castle, to the Hostel along the coast path.
Saturday Evening: Relax, socialise, and chillout. Dinner is included in the event cost.  Please note this is quite a remote hostel so the nearest pub to escape to roughly a 20 min walk away in Tintagel so please feel free if you want to bring any board games to entertain yourself in the evening.
Sunday: After breakfast we need to check out by 11am.  As a final 'stretch of the legs' before the drive home, there will be a short walk up to nearby Trebarwith Cove to the south of the hostel.
Meals and Food
Including in the event cost - Saturday and Sunday Breakfast, Saturday Dinner
Please bring something suitable for the 'Friday Night Buffet' and make plans for Saturday lunchtime (Packed Lunch or plan for a pub lunch)
Tea, Coffee and Cake: Will be provided throughout the weekend.
Other Drinks and snacks: Please bring your own.
IMPORTANT! - Participation Statement
You MUST complete a Participation Statement in addition to booking your event space before attending an OutdoorLads event. You only need to complete this Participation Statement once, not for each event you attend.
Photo Credits: All photos taken by OutdoorLads Members and permission is granted to OutdoorLads for further use.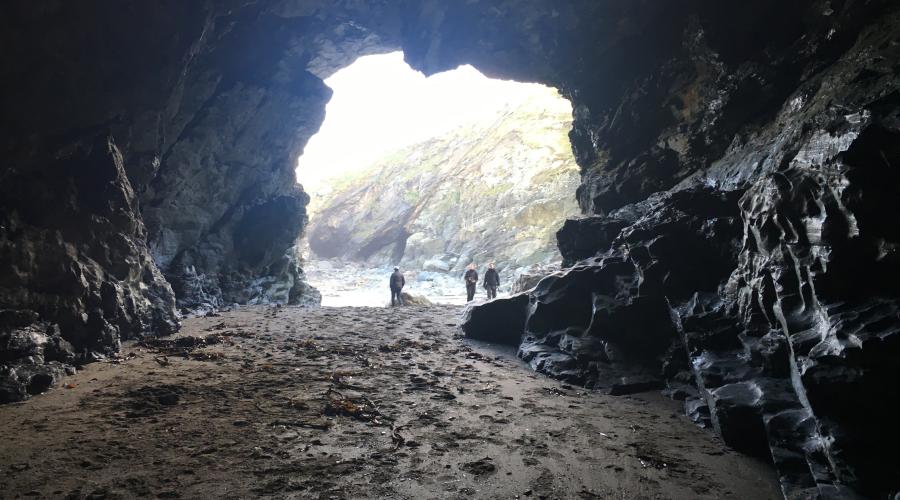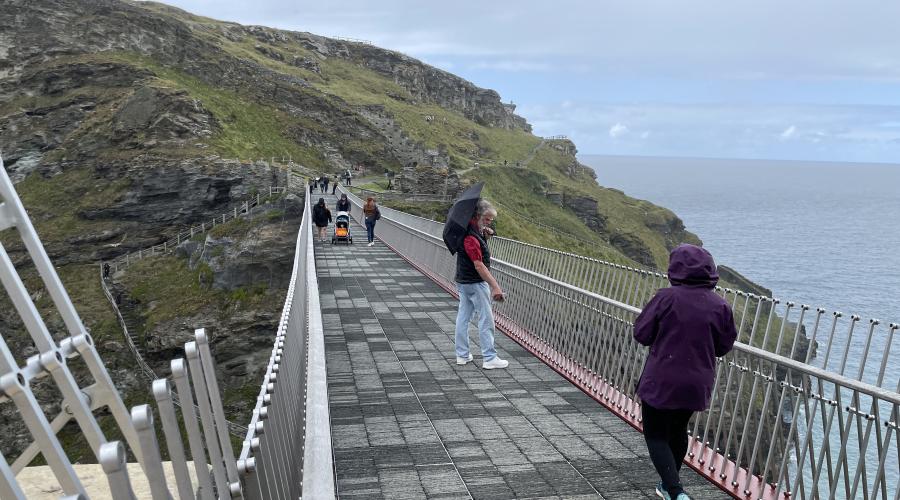 What to bring
Please bear in mind that the weather here can be unpredictable and it could be very cold and windy. The weather can change rapidly, so be prepared! You will need a towel, washing kit and clothes to wear about the hostel.
Change of clothes for both days + dry clothes to change into when we return to the hostel on Saturday evening.
Hand sanitiser and a face covering: whilst we are living with Covid-19, please bring your own to events to help keep everyone safe
Water: bring at least two litres
Medicines: if you have hay fever, diabetes, minor ailments etc.
Day rucksack: typically 20-30 litres, they are comfortable to wear and allow you to use your arms freely
Boots:  waterproof and breathable and designed for hiking, trainers are OK if the ground is dry and there's little chance of rain
Gaiters: recommended for wet weather or boggy conditions
Socks: proper walking socks will keep your feet dry and help prevent blisters
Layered clothing: lets you quickly adapt to changes in the weather and body temperature. Go for a base layer (vest or t-shirt) and a mid layer (a micro fleece or shirt) and in cooler weather add an outer layer (a windproof jacket or thick fleece)
Trousers: ideally no jeans as they become heavy and cold in the rain, breathable fabrics are more comfortable and dry and on warm days shorts are OK
Waterproof jacket: essential when hiking in all but the calmest of weather, breathable fabrics are more comfortable and dry
Gloves: Windproof, or better still, waterproof gloves are the best choice, bring a spare pair if expecting rain
Hat or cap: stay warm in winter and shaded in summer
Sunglasses: for any sunny day, even in winter
Sun cream: can be useful even on cloudy and winter days
Snacks: bring biscuits, energy bars, gels, bananas, chocolate or dried fruit for example and put them somewhere easy to get hold of
Food & drink
Friday night: Please bring at least one item for the buffet. This should be no more than enough for a maximum of 2 to 3 people to share.
Saturday:
Breakfast - this will be included in the event cost.
Lunch - Please bring a packed lunch suitable for a day walk in the country.  Please also make sure you have any snacks and treats you would like on the walk.
Dinner - this will be included in the event cost.
Sunday:
Breakfast - this is included as well in the price.
Lunch - if people are still around for lunch on Sunday, we'll find a pub, cafe or tea room for something to eat.  
Meeting & times
Jan 12 - pm