Land and Sea, Hill and Plain, Ancient and Modern(e)
30 people attending
0 places left
13 people waitlisted
Event booking closes on Jul 3 at 10:00:00
Distance is 20 km (12.5 miles); total ascent is 245 m; relief is hilly with a number of short ascents and descents; terrain is dirt, grass, tarmac and beach shingle.
We'll reach the beach two thirds of the way round and have time to relax and perhaps swim. The first part of the walk (my 140th lead with the 'Lads) will go into the Downs to enjoy the cottagey cosiness of Patching and Clapham, the shady woodland nearby and the view from Highdown Hill. This hill is more prominent topographically (both the Seven Sisters and the Isle of Wight may be seen) than its height of 81m would suggest. The second part crosses the plain to the flint farms, vast villas and quiet beach of the exclusive Kingston Gorse and East Preston estates. The residents may live in huge neo-vernacular thatched cottages, but they once had their cars serviced at a 1930s moderne-style garage.
The sights:
Angmering: Built inland on two hillocks with a green inbetween. Not yet swamped with houses like its seaside suburb of Angmering-on-Sea at East Preston. St Margaret's Church is mostly by noted architect SS Teulon, as is the school and vestry hall opposite. All display his characteristic complex planning and polychrome brick, except for the C12 chancel arch and tower. A very pretty village centre with flint cottages, manicured lawns and lush planting.
Patching: Just into the Downs north fo Worthing, a 'pleasant, scrappy village street with a few old flint and thatch cottages' (a guidebook says). St John's Church, C13, is plain and solid.
Clapham: A pleasant and successful mixture of old cottages and more commonly new houses adjacent to Patching. Clapham Farm is a pleasing mish-mash with some parts c1600. St Mary's Church is humble, C13, with fine brasses and monuments to the Shelley family.
Highdown Hill: A small and isolated promontory off the main South Downs belt, just 81m high but giving great views. In the property of the National Trust and the traditional burial-place of the Saxon kings of Sussex. Late Bronze Age (around 1000 BC) enclosure and early Iron Age (around 600 BC) hill fort. An Anglo-Saxon cemetery with around 90 graves excavated. In the C18, local miller John Olliver had his tomb built on the hill 27 years before his death in 1793. It is said that he was the leader of local smugglers and used the tomb to store contraband. He would set the sails of his windmill at different angles to indicate the absence of customs men to his followers out at sea. A runaway millstone from Ecclesden Mill is said to have given its name to a local farm and now garden centre. 
Kingston Gorse: In Angmering parish, a private estate of 'individually designed houses built after 1930 but mostly 1960s or later larger replacements offering a good chance to see many cliches of domestic design' (The Buildings of England: Sussex: West). Of the three best houses of the Modern Movement, only one is visible: Sea Lane House, 1936-7 by Marcel Breuer with FRS Yorke. Marcel Breuer worked at the Bauhaus where he was mentored by Walter Gropius before working in Britain between 1933 and 1938. His most famous work is the Wassily Chair. 
East Preston: A few old cottages near the church among the well-to-do suburbia. St Mary the Virgin, C12 with a C19 aisle added by Sir George Gilbert Scott as the population expanded. Private estates were built between the old centre and the sea as part of Angmering-on-Sea Garden Village. Mostly big thatched cottages built at the end of the Arts and Crafts style, some mock-Tudor houses and a remarkable survival, a garage of 1929 given an up-to the-minute frontage in 1934 in a cool moderne style. The Shell petrol pumps from the late 1930s/early 1940s remain. Now converted into flats.
The route (please click the link in red to see it):
This walk involves two crossings of the A259 (using pedestrian refuges), two crossings of the A27 (using underpasses) and two crossings of the railway line (using level crossings). The route has been somewhat dictated by these things. We start by heading north from Angmering Station up Station Road to Angmering village centre. Heading east along the High Street, then north along Dapper's Lane will take us under the A27 to footpaths and bridleways which head north then east though woods called 'Fields' to Patching. We'll then head east across Longfurlong (the A280) to Clapham. We'll then bear east to cross Longfurlong again and pass Patching Pond. We'll then pass again under the A27 and head south to ascend Highdown Hill which we'll descend after seeing the fort ramparts and having lunch. After crossing the A259 and railway line we'll head southwest through the suburbs of Ferring and cross Ferring Rife to go to Kingston Gorse and the beach. We'll then head east along the beach and turn inland at Sea Road. After detouring to see the garage we'll head north through East then West Preston and go back to the station.
Dogs:
I love having dogs on my walks and this is a near-perfect summer walk for them if it is not too hot: it'll be cool in the trees, even cooler in the sea, and it's not too long. There are some lanes to walk down and busy roads to cross but they can run free in the woodland and on Highdown Hill and Kingston Gorse beach.
IMPORTANT! - Participation Statement
You MUST complete a Participation Statement, here, in addition to booking your event space before attending an OutdoorLads event. You only need to complete this Participation Statement once, not for each event you attend. 
COVID-19: IMPORTANT: Please read the following before you sign up to this event:
Anyone with COVID-19 symptoms, even if they are extremely mild, or who lives or is in a support bubble with someone showing symptoms, is asked not to attend. This is in line with the government's coronavirus advice.
You must also immediately self-isolate and not attend the event if you or someone in your household or support bubble shows coronavirus symptoms or tests positive. You can find the NHS self-isolation guidance here.
The main symptoms of COVID-19 are a high temperature, a new continuous cough, and a loss or change to your sense of taste and/or smell.
You may be subject to local lockdown restrictions, which you must fully comply with. Details of the location of these restrictions can be found here for England, Scotland, Wales, and Northern Ireland.   
We do not encourage car sharing to events during the pandemic. Please comply with the safety travel guidance for England, Wales, and Scotland. Face coverings should be worn on public transport.
OutdoorLads will support the tracing systems in place across the UK  and attendance at an OutdoorLads event is considered permission to use contact details for this purpose if requested by the appropriate authority.  
All are required to practice social distancing – staying 2m (not 1m) apart at all times, including the lunch stop. Remember: Face, Hands, Space.
Unfortunately, there won't be any planned pub / café stops en route or at the end, and please don't share sweets or snacks with others – we're sorry!
Please bring your own hand sanitising gel for your own use throughout the day. Use of face coverings is at your own choice, but please bring one with you just in case it's needed. Please bring any other PPE items required. Bring a disposable bag for any used PPE.
Members are advised to bring their own small first aid kit for personal use..
Be aware that opportunities for toilet stops may be minimal if facilities are closed.
Please, please cancel at your earliest opportunity if you are unable to attend or are unwell, so that we can allow others to take up these valuable event spaces.
Much as it's difficult - no handshakes or hugs!
Participation Statement
OutdoorLads draws your attention to the fact that travelling and being away from home increases the risk of receiving and transmitting Coronavirus, whilst it is present in the UK. You are likely to choose not to participate in OutdoorLads events whilst there is a risk of Coronavirus transmission. However, should you choose to participate in OutdoorLads events whilst the risk is present, you must be aware of and follow the law and government guidelines, both when travelling to and from events as well as when participating in events.
Please note that every person participating should be aware of (and accept) that those members perceived as 'in charge' or leading the event are not experts,  do not need to be experts, and are not regarded by OutdoorLads, or themselves as experts, but are amateurs with some experience in the event type and who are happy to impart their knowledge. Any advice given should be considered with this in mind by the recipient.
By signing up to and attending an OutdoorLads event, you are confirming that you have read, understood and accept the content of this statement.
Please see our website for more information including an FAQ about our events.
(Picture credits: All pictures taken by the leader (or a friend of his) in April 2021. OutdoorLads has permission to re-use them.)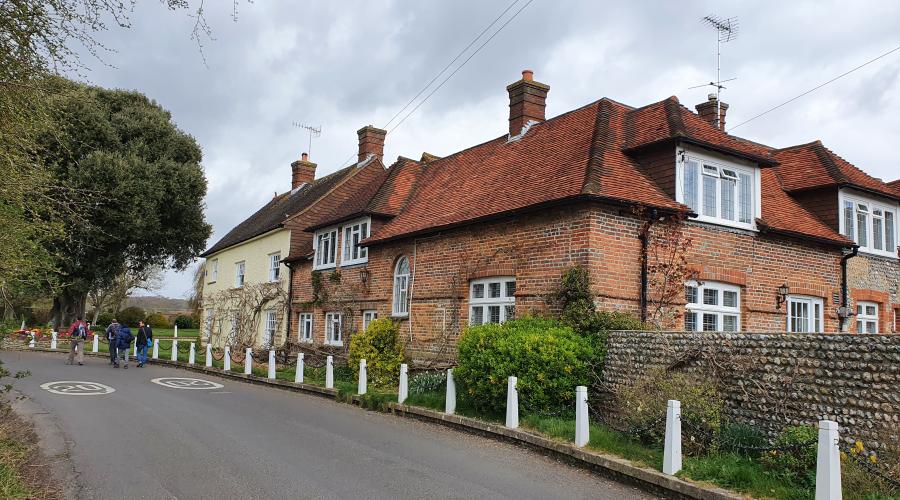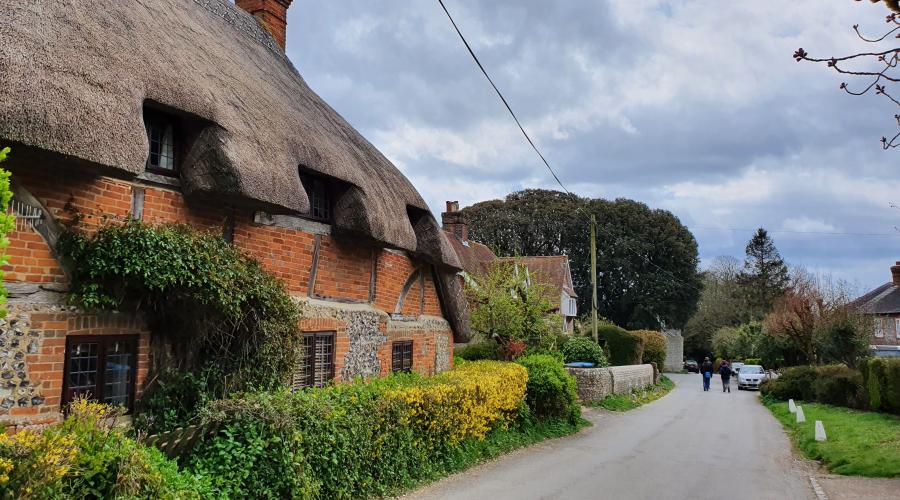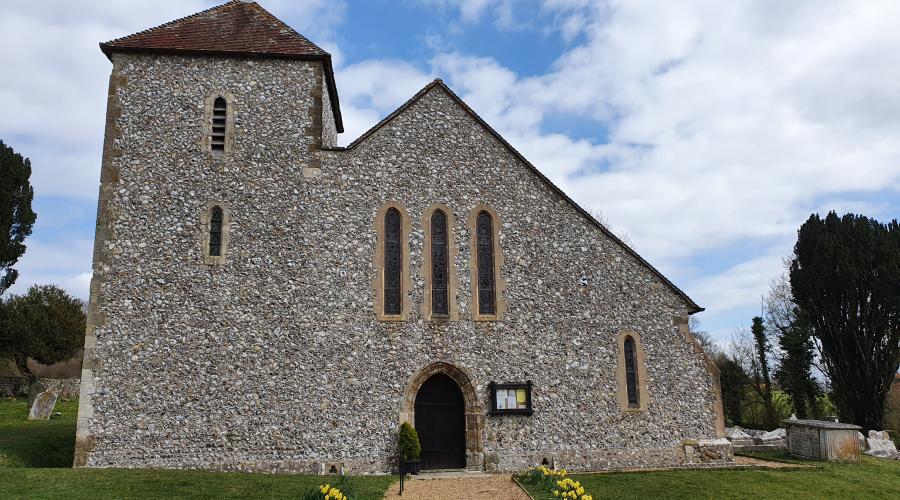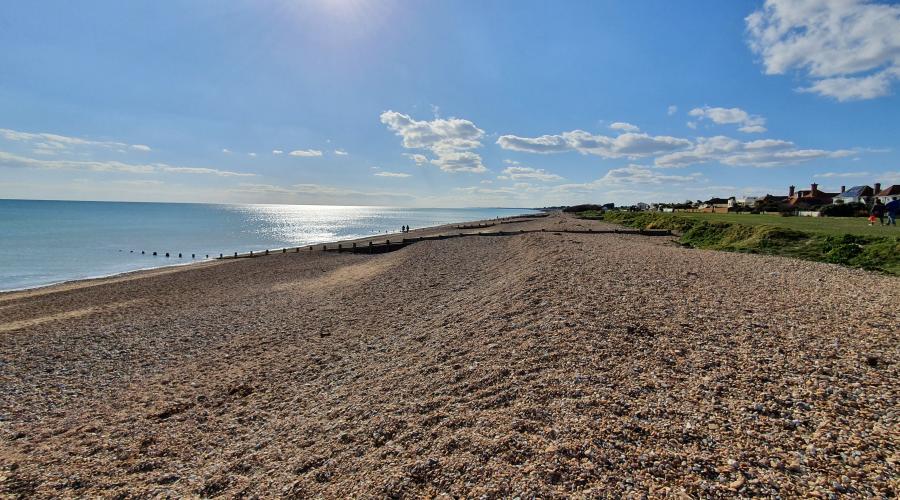 What to bring
Please wear walking shoes or boots to cope with the hills. Please otherwise wear and bring clothing suitable for the weather. Bring and apply a high-factor sun cream and a hat as much of the walk is exposed to the sun. 
Food & drink
Please bring a packed lunch and plenty to drink (2 litres are recommended at least in warm weather). There will be opportunities in the afternoon to buy drinks, ice creams and snacks.
Meeting & times
Jul 03 - am