Lake District Activity Week - 5 nights camping
Other Social and Team Events
20 people attending
20 places left
Event booking closes on Jul 6 at 09:00:00
Variety of events in a mountainous region of the Lake District
This event is made available to members with a confirmed place on at least one of the Lakes Activity Days events - please do not book this camping event otherwise.
If you're going to the Lakes Activity Week, you can now choose to camp with OutdoorLads on the group field in a local campsite as well!
We have two options available - this page offers five nights of camping (arrive Tuesday, leave Sunday) but if you're only coming for the weekend, there is also a two night option which you can view here. 
(Unfortunately those are the only two options we're able to offer, as the site is expecting to be extremely popular this Summer and strict control over numbers is necessary.)
This well-equipped site boasts two newly upgraded toilet and shower blocks, washing-up areas, a laundry and drying room. You'll need to provide all your own food and entertainment of course, this is simply offering you a place to camp alongside fellow OutdoorLads on the group field. 
We'll need some information about the number of tents our group will have and the size of those tents, to assist the site with their planning as it's a popular site at a busy time of year, in a year when everyone wants to go camping! Please complete this very short survey once you've booked your place. 
You are of course free to book your own accommodation elsewhere in the local area if you wish. 
Links to the individual day event page are below for reference: 
Photos: Photo permission to go in here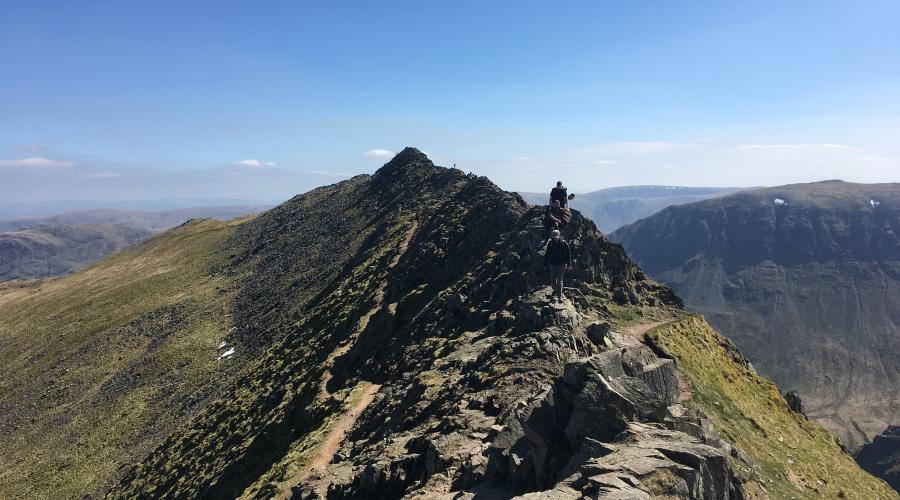 What to bring
Recommended Kit List
In addition to what you need for the daytime activities, some reminders for what you'll need for camping: 
Hand sanitiser and a face covering: whilst we are living with Covid-19, please bring your own to events to help keep everyone safe
Tent: make sure you know how to pitch it, even in bad weather or in the dark. Check you have all the poles, ropes and pegs. A 3 season tent is the minimum recommended level of protection.
Sleeping bag: one that provides adequate warmth, designed to go below the temperature that you expect
Sleeping mat: will keep you warmer and dryer
Waterproof bags: for spare, dry clothing
Food: search online for camping food that's easy to cook and filling
Hot drinks: at least in cold weather
Cooking Equipment: check you have fuel and know how yours works
Eating equipment: mug, bowl or plate and cutlery
Washing up equipment: detergent, brush/scourer and tea towel
Wash kit: remember to include a towel, shower gel and shampoo
Torch: or easier still, a head torch
Food & drink
You'll need to provide all your own food and drink. 
Meeting & times
Jul 06 - pm