Kettlewell and Upper Wharfedale Day Walk
10 people attending
10 places left
9miles/6 hours. Some steep inclines
From the village of Kettlewell you start off along The Dales Way, one of Britain's gentler National Trails, to Starbotton, where you leave the riverside trail to head up over Old Cote Moor to Arncliffe (the original setting for 'Emmerdale'), with fine valley views down both Wharfedale and Littondale. This is followed by a second riverside stroll along the Skirfare to the little hamlet of Hawkswick. Oystercatchers often forage along the riverbank and sand martins nest in the bankside walls. At Hawkswick you head back over the moor to Kettlewell, passing the Knipe Scar Limekiln as you approach the village; it is one of the better preserved local small-scale commercial limekilns built to produce lime fertiliser during the 18th and 19th Centuries. A choice of post-walk refreshments in the form of cream teas or alcoholic tipples await you in Kettlewell to celebrate 15 years of OutdoorLads. 
Photo credits: These were taken by the leader and permission is granted for OutdoorsLads to use and some were taken from the resources on the website..   
IMPORTANT! - Participation Statement
You MUST complete a Participation Statement, in addition to booking your event space before attending an OutdoorLads event. You only need to complete this Participation Statement once, not for each event you atttend. 
Anyone with COVID-19 symptoms, even if they are extremely mild, or who has recently tested positive for Covid-19, is asked not to attend.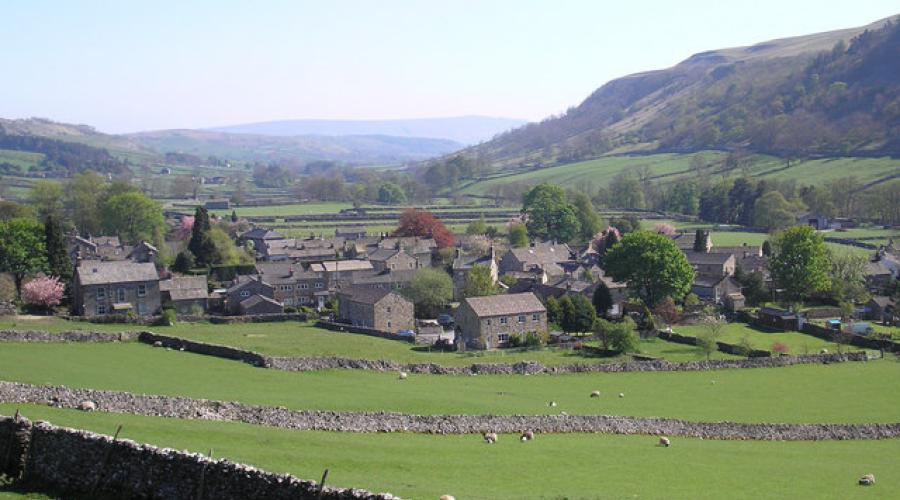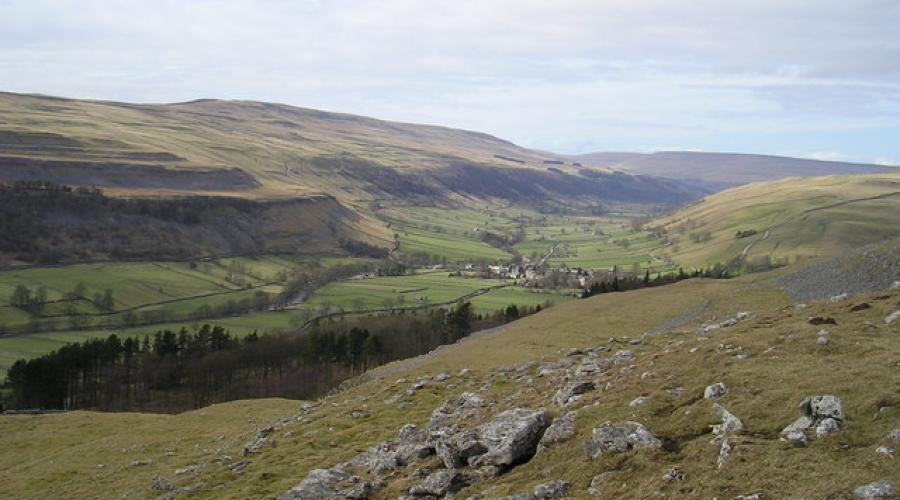 What to bring
Water: bring at least two litres
Medicines: if you have hay fever, diabetes, minor ailments etc.
Day rucksack: typically 20-30 litres, they are comfortable to wear and allow you to use your arms freely
Boots:  waterproof and breathable and designed for hiking, trainers are OK if the ground is dry and there's little chance of rain
Gaiters: recommended for wet weather or boggy conditions
Socks: proper walking socks will keep your feet dry and help prevent blisters
Layered clothing: lets you quickly adapt to changes in the weather and body temperature. Go for a base layer (vest or t-shirt) and a mid layer (a micro fleece or shirt) and in cooler weather add an outer layer (a windproof jacket or thick fleece)
Trousers: ideally no jeans as they become heavy and cold in the rain, breathable fabrics are more comfortable and dry and on warm days shorts are OK
Waterproof jacket: essential when hiking in all but the calmest of weather, breathable fabrics are more comfortable and dry
Gloves: Windproof, or better still, waterproof gloves are the best choice, bring a spare pair if expecting rain
Hat or cap: stay warm in winter and shaded in summer
Sunglasses: for any sunny day, even in winter
Sun cream: can be useful even on cloudy and winter days
Snacks: bring biscuits, energy bars, gels, bananas, chocolate or dried fruit for example and put them somewhere easy to get hold of
Lunch: bring a packed lunch unless otherwise stated
Food & drink
Bring packed lunch and drink as no shops (other than a pub) en route
Meeting & times
Jul 09 - am
Location
54.146447794022, -2.050653411949