John Martin Heritage Trail Day Walk
8 people attending
12 places left
Event booking closes on Oct 24 at 05:00:00
Approximately 11.1 miles with potentially muddy bits, steep muddy climbs and descents.
This walk follows the southern section of the John Martin Hertitage Trail. Who was John Martin? He was an artist who lived from 1789 to 1854. John Martin's paintings were undoubtedly inspired by the local landscape and in particular, the valleys of the Tyne and Allen. 
The route heads up and away from the South Tyne along farmland to Moralee Wood before entering Allen Banks to meet with the river Allen and Staward Gorge.
It's then up and down (mostly up) to reach the remains of Staward Peel for the lunch stop where we'll be able to take in views of the Allen. After lunch it's then down and up through Harsondale Cleugh and onto farm tracks and minor roads to Langley Castle. The castle was built 1350-1364 to replace Staward Peel, but burnt down in 1405 and remained in ruins until 1860. The castle looks pretty impressive, but that's because it was rebuilt between 1894 and 1914.
The hike then continues along a byway and then down into the woods to meet with the Langley Burn and into the village where we'll likely stop for post walk refreshments.
Photo Credits:
Photos were all taken by the event leader while out on recces of this route and permission is granted to OutdoorLads for their use.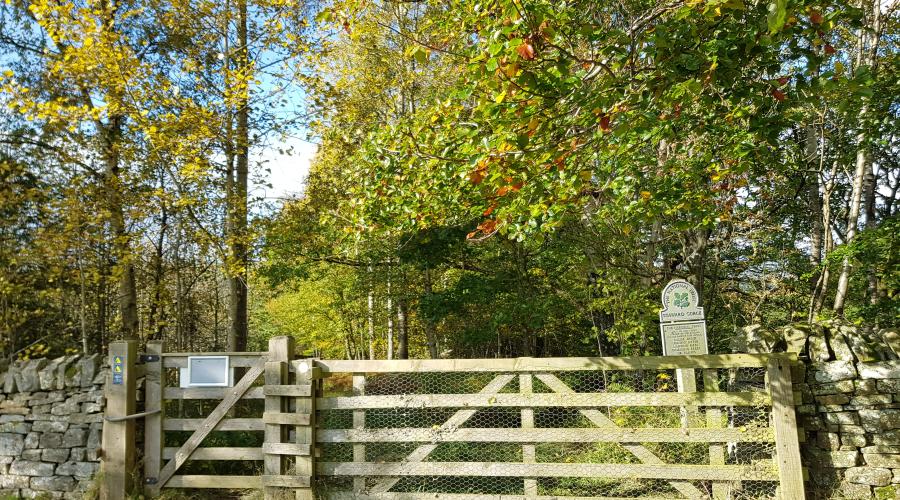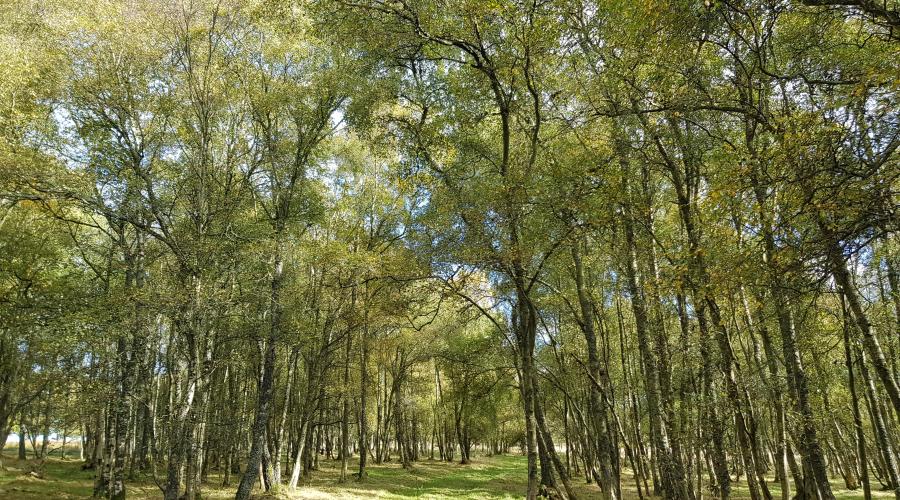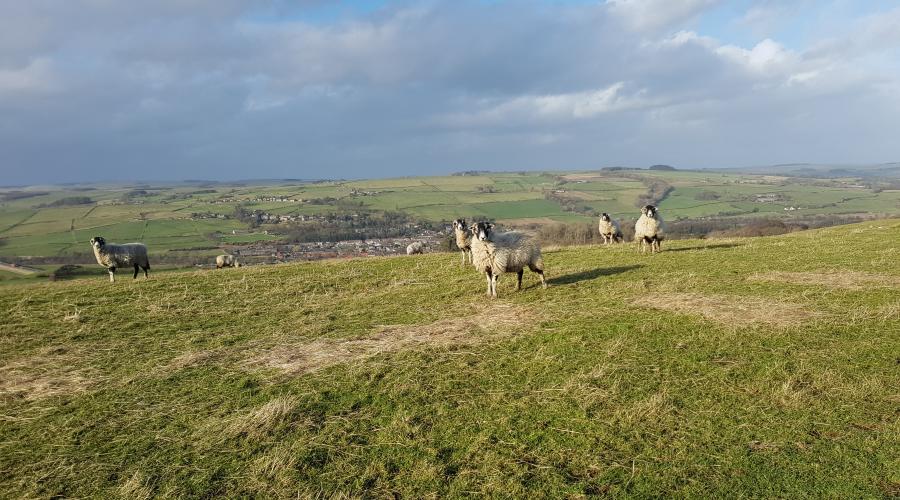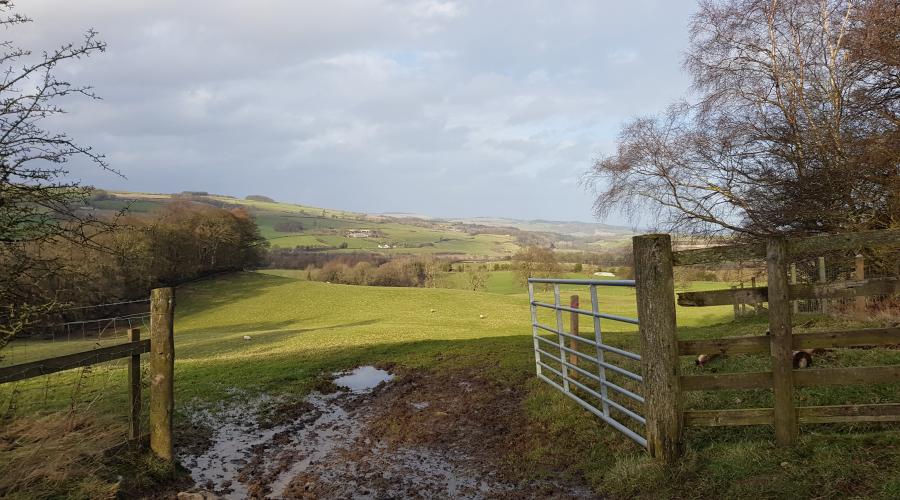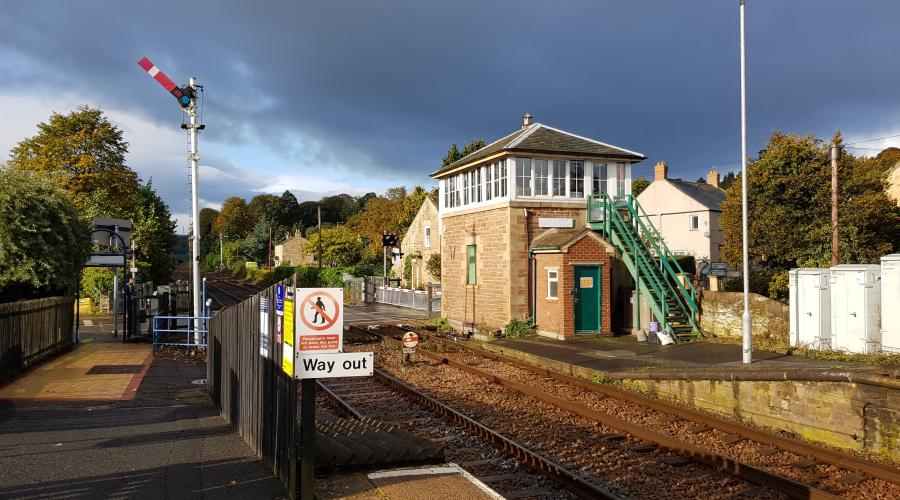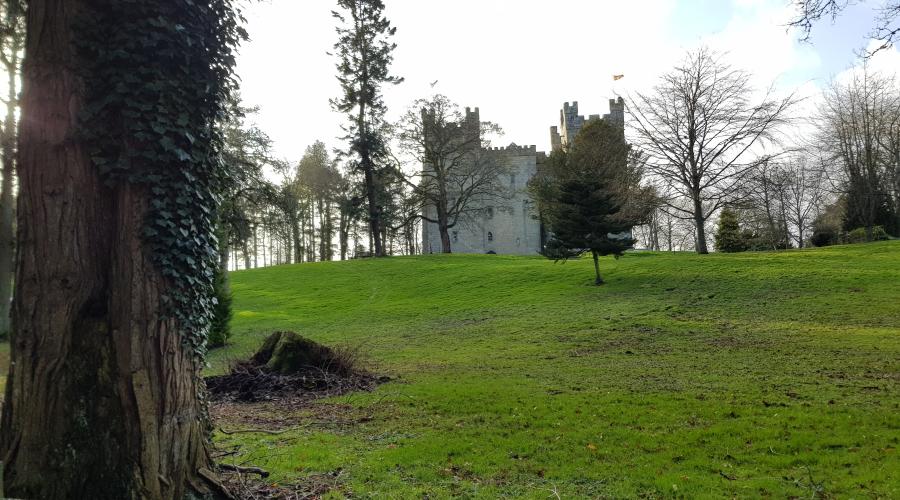 What to bring
Water: bring at least two litres
Medicines: if you have hay fever, diabetes, minor ailments etc.
Day rucksack: typically 20-30 litres, they are comfortable to wear and allow you to use your arms freely
Boots:  waterproof and breathable and designed for hiking.
Gaiters: recommended for wet weather or boggy conditions
Socks: proper walking socks will keep your feet dry and help prevent blisters
Layered clothing: lets you quickly adapt to changes in the weather and body temperature. Go for a base layer (vest or t-shirt) and a mid layer (a micro fleece or shirt) and in cooler weather add an outer layer (a windproof jacket or thick fleece)
Trousers: Proper walking trousers. Breathable fabrics are more comfortable and dry and on warm days shorts are OK
Waterproof jacket: essential when hiking in all but the calmest of weather, breathable fabrics are more comfortable and dry
Gloves: Windproof, or better still, waterproof gloves are the best choice, bring a spare pair if expecting rain
Hat or cap: stay warm in winter and shaded in summer
Sunglasses: for any sunny day, even in winter
Sun cream: can be useful even on cloudy and winter days
Snacks: bring biscuits, energy bars, gels, bananas, chocolate or dried fruit for example and put them somewhere easy to get hold of
Lunch: bring a packed lunch
Food & drink
Please bring a packed lunch. See the kit list for further information.
Meeting & times
Oct 24 - am
Location
54.974743495187, -2.2479642559206