Indoor Climbing - Stockport
5 people attending
3 places left
Suitable for Experienced Climbers (Sorry, we are unable to welcome beginners at the moment - Please contact leader if in doubt)
WELCOME BACK TO INDOOR CLIMBING IN STOCKPORT!!
Yes, we're finally back climbing at Awesome Walls in Stockport!! 
As we're still emerging from lockdown and respecting social distancing, we'll be running things a little differently to start with: 
To allow the centre to manage customer numbers and better encourage social distancing, they're asking member to limit climbing sessions to around 2 hours at their busiest times so please feel free to turn up whenever suits you (if you can avoid arriving at 7:00 please do) - especially if you've got a preferred climbing partner and you can arrange to meet them at the centre at a time that works for you both. We've therefore extended the event time from 6:30 to 9:30 and this is one of the few event's when we really don't mind when you turn up, just make sure you check-in with the event leader to let him know you've attended!!
Don't worry if you don't have a regular climbing partner, just meet us by the reception at 7:00pm and we'll pair up as we used to, and we'd ask that you climb in the same partnership for the session to minimise contact. Also, we'd like to avoid congregating as a group, so once paired up, we'll ask you to head down to the locker area. 
The centre have reduced the number of lockers available and also extended their bouldering area, meaning the loss of the upstairs changing areas, so they're asking climbers to change before you arrive to minimise the number of people in the locker area at any one time. 
Please check the centre's website to see their guidance on their Covid-19 Procedures, including how busy the centre is right now and particularly regarding the wearing of face masks. 
Before attending you might wish to consider obtaining the Free NHS Covid-19 Home Testing (Rapid lateral flow) kits, available online, and doing a simple self-test. 
 
I'm new to Climbing - can I come along?   Sadly, not just yet - but we'll be welcoming beginners back soon! Whilst we're still finding our feet, observing social distancing, and for the safety and comfort of our volunteer leaders, we're not able to offer sessions for those who are new to climbing just yet - sorry!! However, we love showing new climbers the ropes and getting you climbing - and we will (hopefully!) be running beginners sessions again soon, keep an eye on the website, or drop Sieh (Regional Climbing Organiser) a message and we'll let you know when we plan to restart these sessions. 
What other Climbing events do OutdoorLads Run?   We run regular indoor climbing and bouldering events across the North West - Click here to see all the current events. We also have a private Facebook Group where we post about new events as well as social and other climbing stuff too, feel free to sign up to it! 
Photos : Copyright granted to OutdoorLads by Sieh.
IMPORTANT! - Participation Statement
You MUST complete a Participation Statement, here, in addition to booking your event space before attending an OutdoorLads event. You only need to complete this Participation Statement once, not for each event you attend. 
COVID-19 – IMPORTANT, Please read the following before you sign up to this event:
Anyone with COVID-19 symptoms, even if they are extremely mild, or who lives or is in a support bubble with someone showing symptoms, is asked not to attend. This is in line with the government's coronavirus advice.
You must also immediately self-isolate and not attend the event if you or someone in your household or support bubble shows coronavirus symptoms or tests positive. You can find the NHS self-isolation guidance here.
The main symptoms of COVID-19 are a high temperature, a new continuous cough, and a loss or change to your sense of taste and/or smell.
You may be subject to local lockdown restrictions, which you must fully comply with. Details of the location of these restrictions can be found here for England, Scotland, Wales, and Northern Ireland.   
We do not encourage car sharing to events during the pandemic. Please comply with the safety travel guidance for England, Wales, and Scotland. Face coverings should be worn on public transport.
OutdoorLads will support the tracing systems in place across the UK  and attendance at an OutdoorLads event is considered permission to use contact details for this purpose if requested by the appropriate authority.  
All are required to practice social distancing – staying 2m (not 1m) apart at all times, including the lunch stop. Remember: Face, Hands, Space.
Unfortunately, there won't be any planned pub / café stops en route or at the end, and please don't share sweets or snacks with others – we're sorry!
Please bring your own hand sanitising gel for your own use throughout the day. Use of face coverings is at your own choice, but please bring one with you just in case it's needed. Please bring any other PPE items required. Bring a disposable bag for any used PPE.
Members are advised to bring their own small first aid kit for personal use..
Be aware that opportunities for toilet stops may be minimal if facilities are closed.
Please, please cancel at your earliest opportunity if you are unable to attend or are unwell, so that we can allow others to take up these valuable event spaces.
Much as it's difficult - no handshakes or hugs!
COVID-19: Events Participation Statement
OutdoorLads draws your attention to the fact that travelling and being away from home increases the risk of receiving and transmitting Coronavirus, whilst it is present in the UK. You are likely to choose not to participate in OutdoorLads events whilst there is a risk of Coronavirus transmission. However, should you choose to participate in OutdoorLads events whilst the risk is present, you must be aware of and follow the law and government guidelines, both when travelling to and from events as well as when participating in events.
Please note that every person participating should be aware of (and accept) that those members perceived as 'in charge' or leading the event are not experts,  do not need to be experts, and are not regarded by OutdoorLads, or themselves as experts, but are amateurs with some experience in the event type and who are happy to impart their knowledge.  Any advice given should be considered with this in mind by the recipient.
By signing up to and attending an OutdoorLads event, you are confirming that you have read, understood and accept the content of this statement.
Please see our website for more information including an FAQ about our events.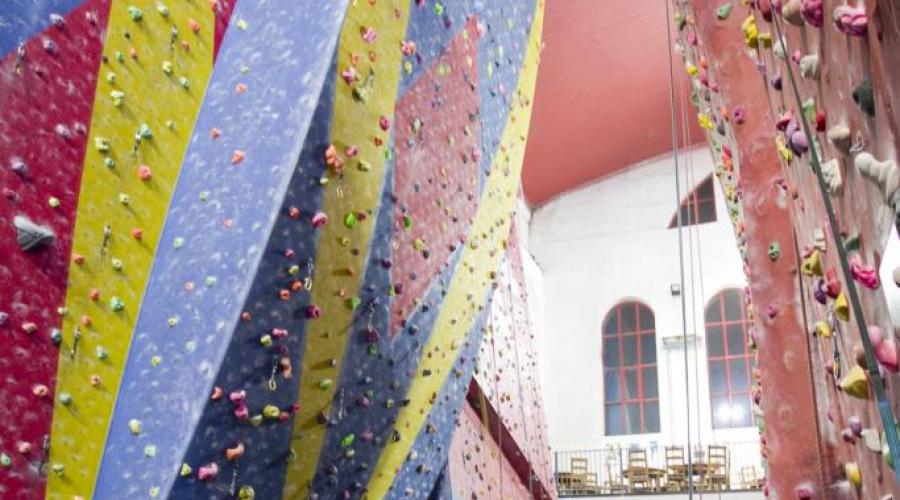 What to bring
Hand sanitiser and a face covering: whilst we continue to live with Covid-19, please bring your own to events to help keep everyone safe.
Please bring your own climbing gear (i.e. harness, shoes, belay device etc.) to avoid sharing equipment. 
Please make sure your climbing equipment is in good condition - especially if it hasn't been used for some time!
Food & drink
At the moment we're not sure if the centre will be operating it's cafe or open the upstairs seating area and so as not to gather as a group we won't be breaking for a drink half way through the evening as we used to - sorry!
Meeting & times
Jun 03 - pm
Location
53.414059531171, -2.1328282356262