A hike on Surrey Hills: Winterfold, Holmbury & Leith Hill
2 people attending
13 places left
Long distance 27km (17miles) walked at pace
A long 27km (17miles) circular walk to get us out and about and which draws from a much loved railway ramble and my own family connections, taking in some of the most beautiful and pleasant of Surrey countrysides. Starting from Gomshall, taking in Shere, the woodlands of Winterfold Hill, Ewhurst Windmill and Holmbury Hill, Pitch Hill, Leith Hill, Friday Street and the Abingers in Surrey. 
Starting from Gomshall railway station - free parking at the weekend at the moment, we wander across Gomshall Marches and turn towards the Surrey village of Shere, with its streamside village centre and boutique shops, down to Shere Common before following Ponds Lane up to Dick's Hill (behave!) and into Winterfold Wood. 
Winterfold Wood, apart from supplying several water courses locally, is a large and beautiful forest, giving us ample supply of sun dappled paths to follow as we make our way towards Ewhurst Windmill and on to Pitch Hill.
Descending towards the east, we turn towards the slope up to Holmbury Hill and the iron age fort at the look out. Then we make our way, by byways and paths through the wood towards Holmbury St Mary and up the Greensand Trail to Leith Hill, the folly and the views.
 Turning south, we head through the woods of Wooton Common towards Abinger Bottom and Broadmoor, turning towards Friday Street. From the mill ponds of this tiny hamlet we continue towards the Abinger Hatch and St James Church in Abinger Common, crossing fields towards The Volunteer and onwards towards Abinger Hammer, Gomshall Marshes and the end of the walk
**This is a longer walk, at around 27km (16.5 miles) and we will maintain a pace so do please consider if you are up for this distance.** The route is here in OS Maps so have a look before signing up.
Images: All pictures taken by SimonH
IMPORTANT! - Participation Statement
You MUST complete a Participation Statement, in addition to booking your event space before attending an OutdoorLads event. You only need to complete this Participation Statement once, not for each event you attend. 
Anyone with COVID-19 symptoms, even if they are extremely mild, or who has recently tested positive for Covid-19, is asked not to attend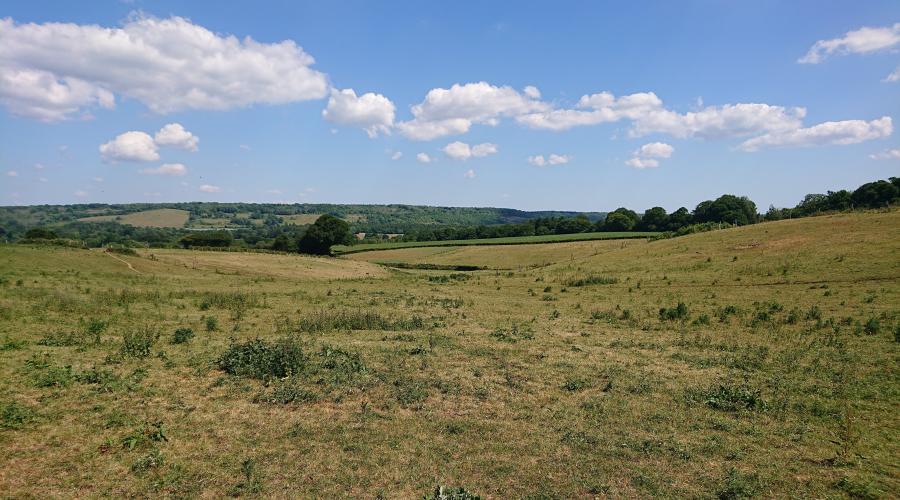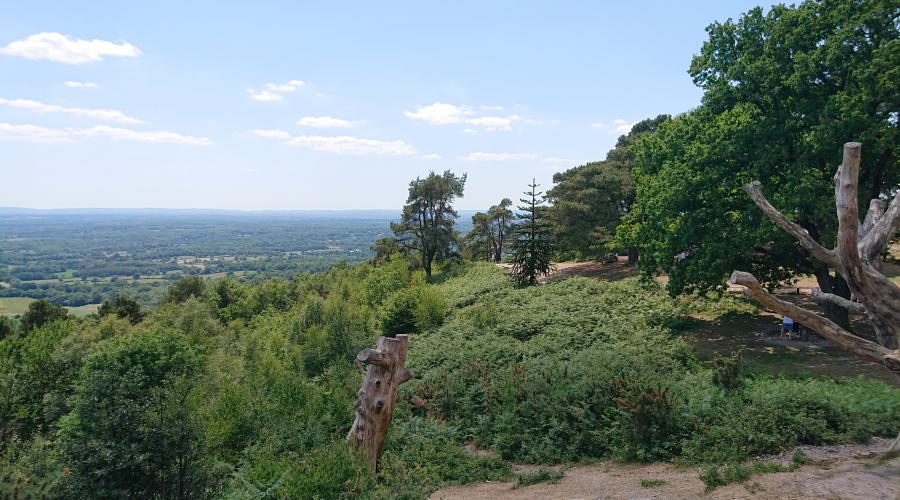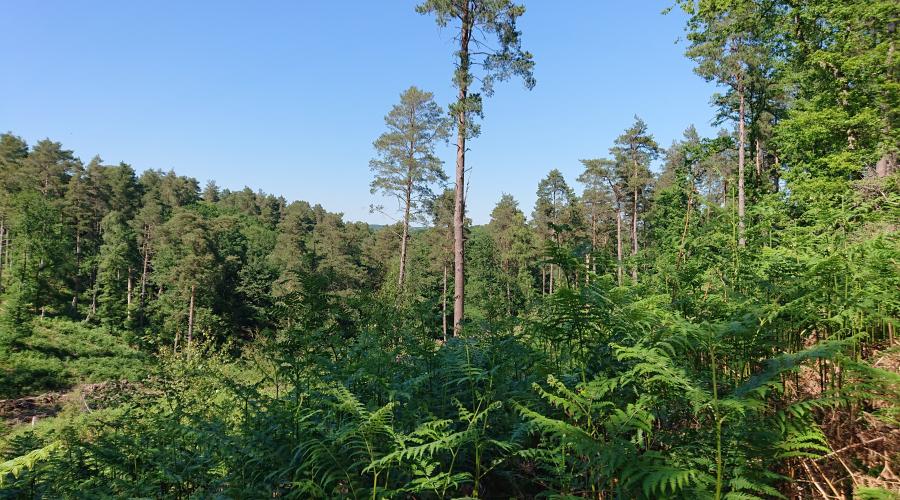 What to bring
For your comfort and safety please be prepared for the anticipated weather and the terrain of the walk - keep in mind the following:
Boots:  Hiking boots  that  are both waterproof and breathable, and provide good ankle support, are important as soon as you encounter any mud. Cross trainers or good walking shoes may suffice in good weather for this event. The leader will advise in the run up to the event.
Socks:  Proper walking socks keep your feet dry, and help prevent blisters.
Walking Trousers/Shorts:  (ideally water resistant) will be more comfortable than Jeans.
Layered clothing: allows you to quickly adapt to changes in the weather as well as body temperature. E.g. a base layer or a cotton T-Shirt; a mid layer like a micro fleece, or a rugby type thick shirt,  and in cooler weather an outer layer consisting of a windproof jacket or a thick fleece. 
Waterproof Jacket: essential when hiking in all but the calmest of weather.  You get what you pay for with these. Breathable fabrics are advisable.
Hat: essential both in mid winter to preserve heat and in summer to prevent sunburn and heatstroke. 
Small Rucksack: One that is comfortable to wear is essential so that you can use your arms freely. Place valuables in water proof bags inside.
Sunglassses: April- Sept: comfortable sunglasses enhance your pleasure and keep insects out of the eye
Water: even in winter one can loose a litre or more of fluid by perspiration. If you fail to make this up you'll get dehydrated which can lead to headaches and other problems. A hydration bladder is easier to use than bottled water, but higher maintenance.
Food: a packed lunch will be required unless otherwise stated. In addition carry energy bars or similar to counter 'sugar lows'.
Medicines: If you have allergies, are diabetic, or have minor ailments don't forget these!
Food & drink
I always recommend bringing at least 2 litres of water. It may be a gentler walk but you will still need to keep hydrated!
Bring a packed lunch, for whilst there may be stops at or near places that sell food, we can not guarentee that nor that there will be enough time to order and eat a three course meal!
Meeting & times
Oct 22 - am