The High Peak 'in-steam' Heritage Day Walk
16 people attending
4 places left
9.75 Miles / 16km
We will meet at Cromford Wharf Carpark, a short walk from Cromford Railway Station at 10.30am. I'll be arriving at Cromford Mill, over the road from the carpark an hour beforehand so if you get in earlier they'll be a chance to join me for a short tour. 
A challenging walk taking in beautiful scenery, an abundance of wildlife, cracking views, and world renowned heritage, the Derwent Valley Mills having been awarded World Heritage Status in 2001. Cromford Canal is a haven for wildlife and a Site of Special Scientific Interest with little grebes and water voles, dragonflies, damselflies and hoverflies.
From Cromford Mill where there are a number of interesting buildings, we will follow the towpath from Cromford Wharf for one and a quarter miles to Leawood Pumping House.  The Pumping House was built in 1849 to pump water from the River Derwent into the canal, it operated for almost 100 years. The walk has been planned to coincide with a steaming day of two beam engines - Leawood Pumping Station and Middleton Top Engine House. Experience the power of steam, the heat of the boilers, the smell of grease and coal and the power of the wave as tons of water are pumped...
Following this we will cross the canal walking between the old railway buildings of the High Peak Junction to ascend the steep High Peak Trail. At the foot of the incline is a catch pit, where runaway wagons once came to rest. On reaching the summit and Engine House we will be rewarded with views over the Derwent Valley. Remaining on the High Peak Trail we will aim to lunch at Black Rocks Visitor Centre (drinks and home-made cakes available here). Then onto Middleton Top where we will leave the Trail and walk though the historic limestone village of Middleton-by-Wirksworth before descending to meet the Via Gellia road and then onto Water Lane and Scarthin with views over Cromford Dam.
Those of you who would like to stay on might enjoy Arkwright's Mill, Cromford village and/or a village pub to enjoy a well-earned pint or two before heading home. 
IMPORTANT! - Participation Statement
You MUST complete a Participation Statement, in addition to booking your event space before attending an OutdoorLads event. You only need to complete this Participation Statement once, not for each event you attend. 
Anyone with COVID-19 symptoms, even if they are extremely mild, or who has recently tested positive for Covid-19, is asked not to attend.
Your First OutdoorLads Walk Event?
We know that new members in particular like to know in advance more about what an OutdoorLads event will be like. 
If this is your first OutdoorLads event, you should check out the information designed specifically for you on the My First Event page on the OutdoorLads website.
All photos taken by Christopher Chambers, used with permission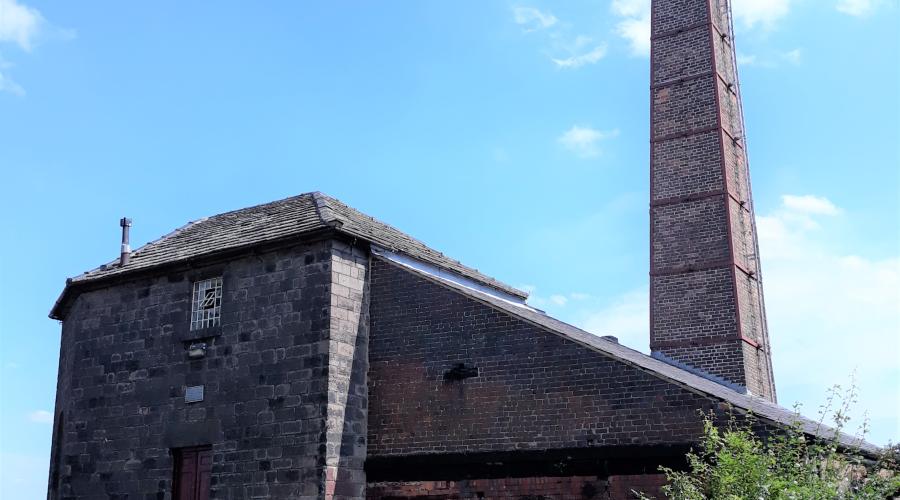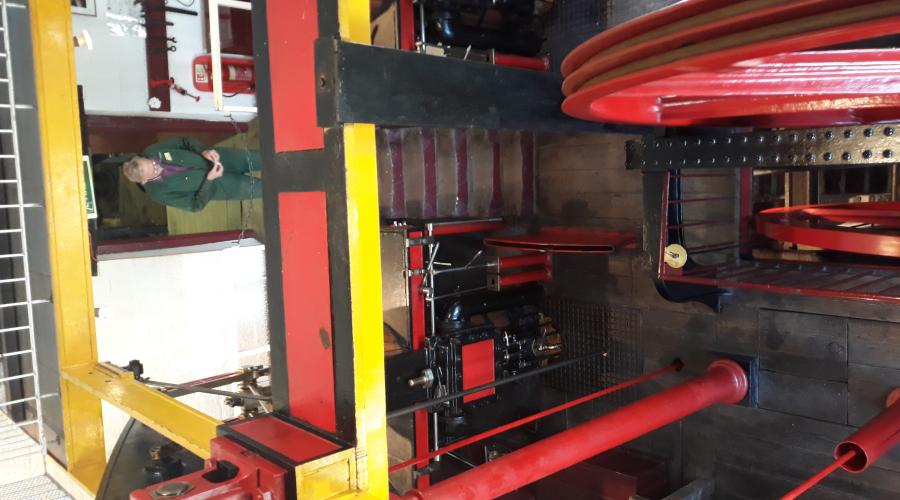 What to bring
Hand sanitiser and a face covering: whilst we are living with COVID-19, please bring your own to events to help keep everyone safe
Water: bring at least two litres
Medicines: if you have hay fever, diabetes, minor ailments etc.
Day rucksack: typically 20-30 litres, they are comfortable to wear and allow you to use your arms freely
Boots:  waterproof and breathable and designed for hiking, trainers are OK if the ground is dry and there's little chance of rain
Gaiters: recommended for wet weather or boggy conditions
Socks: proper walking socks will keep your feet dry and help prevent blisters
Layered clothing: lets you quickly adapt to changes in the weather and body temperature. Go for a base layer (vest or t-shirt) and a mid layer (a micro fleece or shirt) and in cooler weather add an outer layer (a windproof jacket or thick fleece)
Trousers: ideally no jeans as they become heavy and cold in the rain, breathable fabrics are more comfortable and dry and on warm days shorts are OK
Waterproof jacket: essential when hiking in all but the calmest of weather, breathable fabrics are more comfortable and dry
Gloves: Windproof, or better still, waterproof gloves are the best choice, bring a spare pair if expecting rain
Hat or cap: stay warm in winter and shaded in summer
Sunglasses: for any sunny day, even in winter
Sun cream: can be useful even on cloudy and winter days
Snacks: bring biscuits, energy bars, gels, bananas, chocolate or dried fruit for example and put them somewhere easy to get hold of
Lunch: bring a packed lunch unless otherwise stated
Food & drink
Bring a packed lunch and enough to drink and eat to sustain you on the walk - lunch will be about 1pm. Snacks and drinks will be available at Cromford High Peak Junction and/ or Black Rock Visitor Centre.
Meeting & times
Oct 09 - am