Headlands and Bays, Wetlands and Ways - the Northeast Isle of Wight
30 people attending
0 places left
15 people waitlisted
Event booking closes on Jul 17 at 09:00:00
Distance is 20 km/12.5 miles; total climb is 308m; terrain is mostly flat and on sand, shingle, grass, tarmac and concrete, but with one major ascent and descent near the end.
Please don't be put off by the earliness of the start or the cost of the transport; the delights of this day trip will completely compensate. These include the crossing by catamaran with Portsmouth receding and the wooded mass of the island beckoning; the faded gentility of the Victorian resort of Ryde; the select Edwardian yachting enclave of Seaview; the sandy beaches and wooded, secluded coves of Seagrove and Priory Bays; the broad harbour and high-class suburbia of Bembridge; the scale of Culver Cliff and the panorama from Bembridge Down; the rich pastures and wetlands by the River Yar; and the newly refurbished Island Line Class 484 trains which will return us to the starting point.
The sights:
Ryde: A 'period' town of Regency-Victorian overlap and formerly of great elegance as the fine civic buildings bear witness. Now recovering from its neglect and the shabbiness of the 1960s and 1970s. We won't see much of the town apart from the hotels and amusement arcades of the seafront unless you'd like to stay later there at the end of the walk. The esplanade has formal gardens, the Espanade Hotel of 1866-7, an elegant pavilion of 1926-7 and the gothic Ryde Castle Hotel of 1833-4. Heading east parallel with the broad sandy beach, the building density dwindles and parkland increases. Appley Tower is a castellated seafront folly of 1875.  
Seaview: A Victorian and Edwardian seaside resort village for the yachting community. The main street heads down to a rocky beach with slipways and moorings. Numerous Victorian villas and small hotels in buff brick and stone dressings on an enchantingly intricate and cosy plan. 
Seagrove and Priory Bays: Sandy beaches backed by tall sandstone cliffs topped by woodland, seeming secluded and private and only really accessible to those on foot. 
Bembridge Harbour: A formerly wide natural harbour partly closed off from the sea by a National Trust-owned spit called The Duver to the north and Bembridge Point to the south. The harbour owes its present shape and size to the construction of a causeway that carried a branch railway line and halved its size. We will cross the harbour on a smaller, earlier causeway that created a tidal millpond.
Bembridge: High-class surburbia that developed in the C19. Surrounding the village in the sea is a big reef of hard limestone which extends beneath the island and provides defence from the waves, despite being quarried for building stone until recently. Bembridge lifeboat station is at the end of a narrow but highly elevated pier. 
Culver Down and Bembridge Down: The eastern end of a spine of chalk that extends across the island to the Needles on the western side. Bembridge Down rises to 140m and gives great views across the eastern half of the island and to the mainland. The down ends abruptly at Culver Cliff which is a familiar feature on the horizon from the mainland. On the top is a massive granite obelisk dedicated to the 1st Earl of Yarborough in 1846. Bembridge Fort was constructed in the 1860s.
The route (please click on the link to see the route at the Ordnance Survey website)
This is a linear walk starting upon disembarkation from the catamaran at Ryde Pier Head and ending at Brading Railway Station where we'll catch the newly-refurbished Class 484s to take us back to Ryde Pier Head. 
After walking down Ryde Pier we'll follow the coast eastwards all the way from Ryde around Puckpool, Nettlestone, Seaview, Priory Bay, Seagrove Bay, Bembridge Harbour, the Foreland and Whitecliff Bay to Culver Down. Up until that point we'll be following the Coastal Path, only departing from it at Priory Bay to walk along the beach. At Culver Down we'll turn inland and walk along Bembridge Down and cross the marshes of the River Yar to get to Brading to catch the train.
Dogs:
I love having dogs on my walks and this walk is suitable for them apart from during very hot weather. There is abundant sea for them to splash in and some shade, plus no livestock until the end. A dog off the lead must be obedient.
IMPORTANT! - Participation Statement
You MUST complete a Participation Statement, here, in addition to booking your event space before attending an OutdoorLads event. You only need to complete this Participation Statement once, not for each event you attend. 
COVID-19 – IMPORTANT, Please read the following before you sign up to this event:
Anyone with COVID-19 symptoms, even if they are extremely mild, or who lives or is in a support bubble with someone showing symptoms, is asked not to attend. This is in line with the government's coronavirus advice.
You must also immediately self-isolate and not attend the event if you or someone in your household or support bubble shows coronavirus symptoms or tests positive. You can find the NHS self-isolation guidance here.
The main symptoms of COVID-19 are a high temperature, a new continuous cough, and a loss or change to your sense of taste and/or smell.
You may be subject to local lockdown restrictions, which you must fully comply with. Details of the location of these restrictions can be found here for England, Scotland, Wales, and Northern Ireland. 
We do not encourage car sharing to events during the pandemic. Please comply with the safety travel guidance for England, Wales, and Scotland. Face coverings should be worn on public transport.
OutdoorLads will support the tracing systems in place across the UK  and attendance at an OutdoorLads event is considered permission to use contact details for this purpose if requested by the appropriate authority.  
All are required to practice social distancing – staying 2m (not 1m) apart at all times, including the lunch stop. Remember: Face, Hands, Space.
Unfortunately, there won't be any planned pub / café stops en route or at the end, and please don't share sweets or snacks with others – we're sorry!
Please bring your own hand sanitising gel for your own use throughout the day. Use of face coverings is at your own choice, but please bring one with you just in case it's needed. Please bring any other PPE items required. Bring a disposable bag for any used PPE.
Members are advised to bring their own small first aid kit for personal use..
Be aware that opportunities for toilet stops may be minimal if facilities are closed.
Please, please cancel at your earliest opportunity if you are unable to attend or are unwell, so that we can allow others to take up these valuable event spaces.
Much as it's difficult - no handshakes or hugs!
COVID-19: Events Participation Statement
OutdoorLads draws your attention to the fact that travelling and being away from home increases the risk of receiving and transmitting Coronavirus, whilst it is present in the UK. You are likely to choose not to participate in OutdoorLads events whilst there is a risk of Coronavirus transmission. However, should you choose to participate in OutdoorLads events whilst the risk is present, you must be aware of and follow the law and government guidelines, both when travelling to and from events as well as when participating in events.
Please note that every person participating should be aware of (and accept) that those members perceived as 'in charge' or leading the event are not experts,  do not need to be experts, and are not regarded by OutdoorLads, or themselves as experts, but are amateurs with some experience in the event type and who are happy to impart their knowledge.  Any advice given should be considered with this in mind by the recipient.
By signing up to and attending an OutdoorLads event, you are confirming that you have read, understood and accept the content of this statement.
Please see our website for more information including an FAQ about our events.
(Picture credits: Priory Bay, Isle of Wight Photo © Colin Babb (cc-by-sa/2.0); Priory Bay Photo © Peter Boggett (cc-by-sa/2.0); Ryde Seafront near Appley Park: Photo © Paul Gillett (cc-by-sa/2.0); Houses overlooking Seagrove Bay at Seaview: Photo © Robin Drayton (cc-by-sa/2.0); Baywatch Cafe at St. Helens: Photo © Colin Babb (cc-by-sa/2.0); Bembridge Harbour: Photo © Bob Jones (cc-by-sa/2.0); The walkway to Bembridge Lifeboat Station: Photo © Robin Drayton (cc-by-sa/2.0); Riding at Bembridge: Photo © Stephen McKay (cc-by-sa/2.0); Overlooking Whitecliff Bay, Isle of Wight; Photo © Robin Drayton (cc-by-sa/2.0); Bembridge Fort by David Dixon: Photo © David Dixon (cc-by-sa/2.0); Dyke on Brading Marsh: Photo © Graham Horn (cc-by-sa/2.0); Wightlink Catamaran: Photo © David Dixon (cc-by-sa/2.0). All pictures are copyrighted but are licensed for reuse under Creative Commons CC-BY-SA 2.0 and are here attributed to their copyright holders.)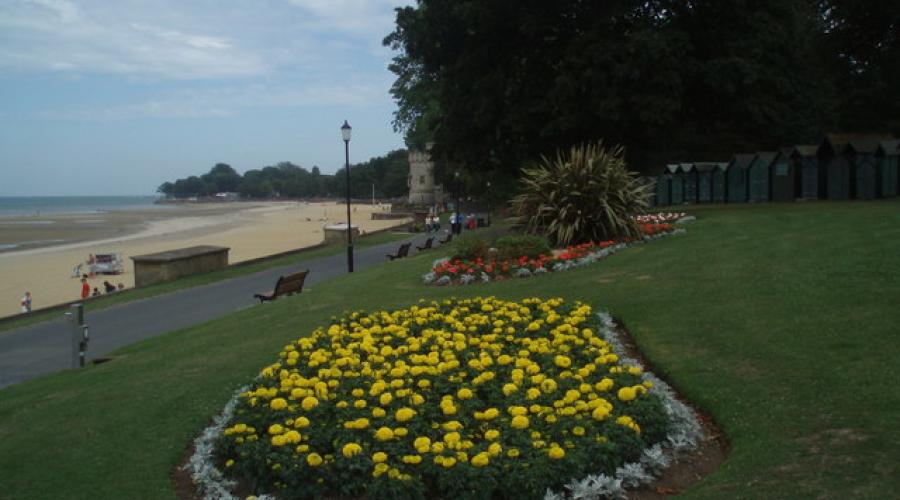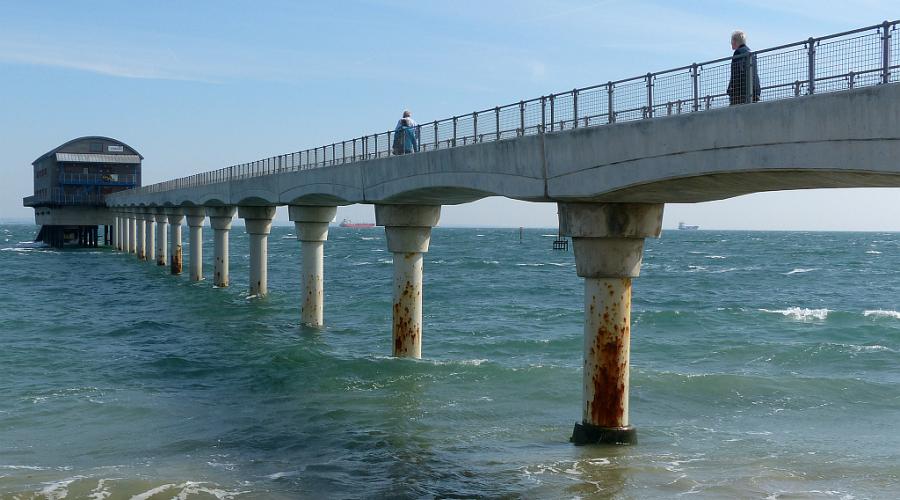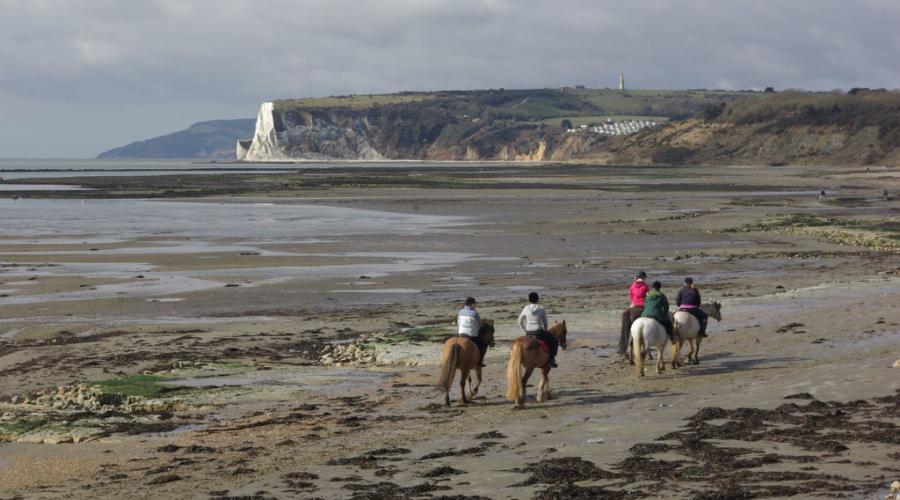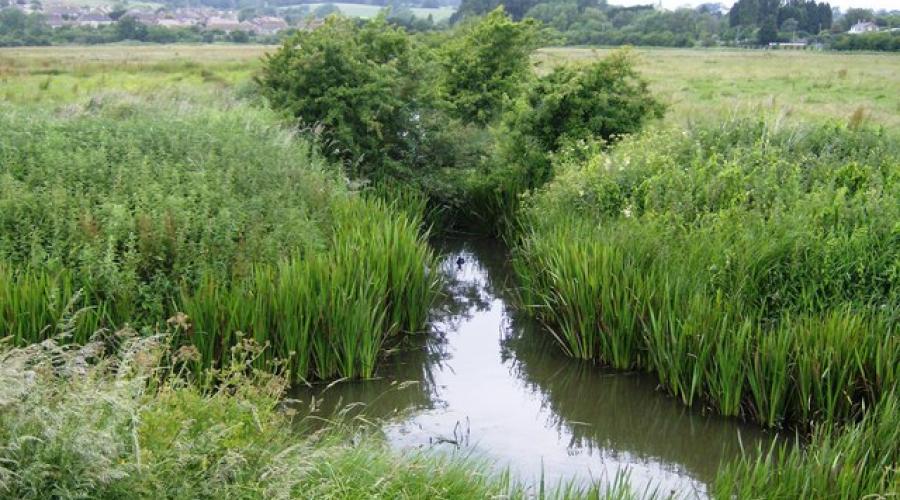 What to bring
You will need walking boots or shoes, as it is quite a long walk albeit on the flat, and on tarmac, concrete, grass, beach sand and dirt. There is one significant ascent and descent near the end of the walk.
You may need suncream and perhaps a sunhat if sunshine is forecast as the route is frequently exposed and offers little shade. Bring a waterproof coat if wet weather is forecast.
Food & drink
You could bring a packed lunch and plenty to drink, but there will be abundant opportunities to buy ice creams, snacks and hot and cold drinks on the walk. At the end, you could stay behind to eat in Ryde and take a later ferry back.
Meeting & times
Jul 17 - am