An Evening's climbing at Windgather
11 people attending
1 place left
3 hours
The gentle gritstone outcrop of Windgather is one of the best and most popular rock climbing destinations in the peak district.  The crag has routes typically 10 - 15m high, at all grades.  The gritstone rock is perhaps the grippiest and most solid rock you will ever climb on and the crag remains in good condition despite its enduring popularity for over a century! There's more Crag-info here.
The crag is a very short walk from the road, 5 km from Whaley Bridge and easily accessible from Sheffield, Manchester, Stoke-on-Trent, Macclesfield and Crewe.
To attend this event you should have climbed indoors (preferably with Outdoorlads) before and you will be competent with tying in with a figure 8 knot and belaying. If you do not have this experience, it will depend on the availability of suitably experienced leaders, as to whether you would be able to attend this event. If that is the case please message the event leader to discuss, before registering. 
DEPENDING ON AVAILABILITY OF LEAD CLIMBERS, THE NUMBER OF SECONDER CLIMBING PLACES MAY NEED TO BE RESTRICTED AND THIS WILL BE DONE ON A FIRST COME-FIRST SERVED BASIS. 
Please note that this event is subject to change / cancellation depending on weather conditions so please check your messages in the days before the event for any message from the event leader, who will keep you informed of any changes.
What other Climbing events do OutdoorLads Run?   We run regular indoor climbing and bouldering events across the North West - Click here to see all the current events. We also have a private Facebook Group where we post about new events as well as social and other climbing stuff too, feel free to sign up to it! 
Photos : Copyright granted to OutdoorLads by Sieh.
IMPORTANT! - Participation Statement
You MUST complete a Participation Statement, in addition to booking your event space before attending an OutdoorLads event. You only need to complete this Participation Statement once, not for each event you attend.
COVID-19 – IMPORTANT, Please read the following before you sign up to this event:
Anyone with COVID-19 symptoms, even if they are extremely mild, or who lives or is in a support bubble with someone showing symptoms, is asked not to attend. This is in line with the

government's coronavirus advice.

You must also immediately self-isolate and not attend the event if you or someone in your household or support bubble shows coronavirus symptoms or tests positive. Read the

NHS self-isolation guidance.

OutdoorLads strongly encourages all attendees to take a rapid lateral flow test immediately prior to attending an event. This will help to keep everyone safe. Order free Rapid Lateral Flow Tests.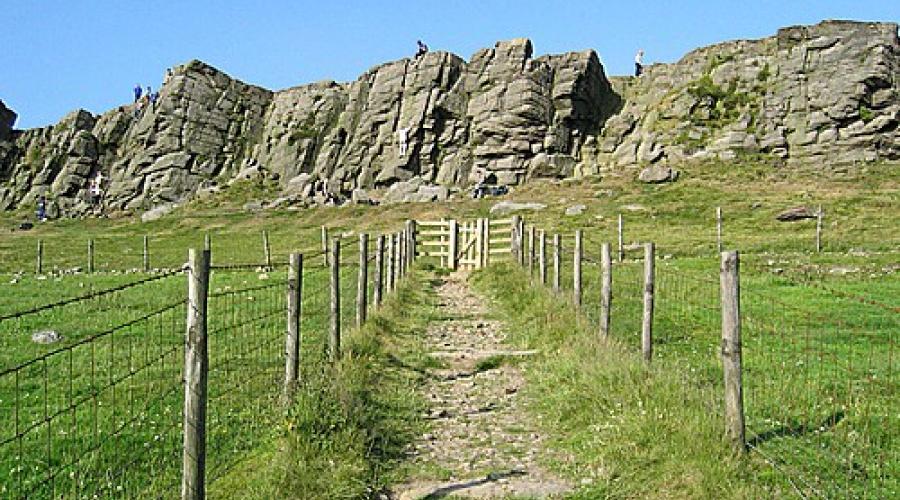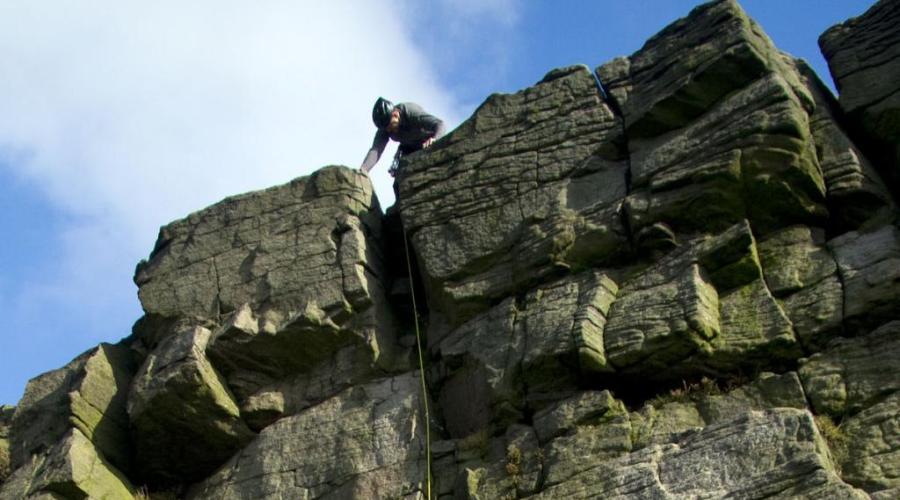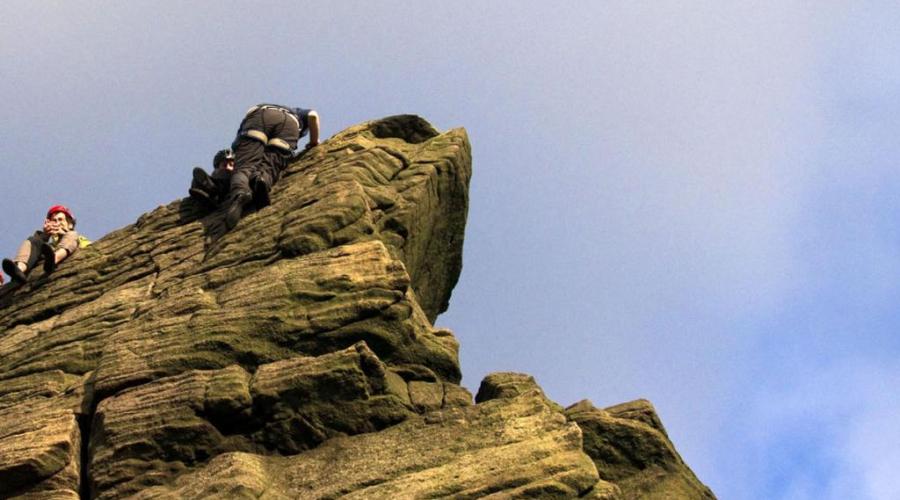 What to bring
Bring clothes suitable for spending the evening outdoors (including a waterproof) and wear boots or trainers for the walk to the crag.  This crag is quite exposed to the wind and can  get a bit cold (this is the price we pay for selecting somewhere that dries quickly after rain) so make sure you bring some warm clothes.  
Bring whatever climbing gear you have.  At the very least you need to have a harness and a helmet (message the event leader if you do not own these items as we have a few that we can lend out if requested in advance).  It is highly recommended that you have your own climbing shoes (message the event leader for options if you don't).
Food & drink
Bring whatever refreshments you need for the evening.  If you need to stock up on the way, there are shops nearby in Whaley Bridge.  There may also be the opportunity to retreat to a nearby pub in Whaley Bridge for food/drink after climbing.
Meeting & times
Jul 29 - pm
Location
53.300777833118, -2.010111822694