The Darent Valley, Battle of Britain and the other Shoreham
13 people attending
12 places left
Event booking closes on Jul 29 at 09:00:00
16.55 km (10.28 miles) mainly flat paths with a couple of gentle hills and a lovely descent into the village. Total ascent is 278m. Mainly gravel and grass paths. A few exposed tree roots to look out for!
Join me as we explore the pretty village of Shoreham in Kent, and the delightful Darent Valley. We also pay tribute to the Battle of Britain airman who courageously fought in skies above this part of the Kent countryside, with an optional visit to the Shoreham Aircraft Museum. 
Points of interest 
Shoreham 
Shoreham was the most bombed parish in the UK during the Second World War. This could be due to the Army taking over several manor houses for operational use, a dummy airfield situated nearby at Lullingstone designed specifically to fool the Luftwaffe, and Fort Halstead was also nearby. 
Quite often, bomber crews would release their bombs having missed their targets over London. 
The countryside around Shoreham was littered with the remains of British and German aircraft that crashed during the Battle of Britain. Some of the engines and other aircraft memorabilia can be seen at the Shoreham Aircraft Museum. 
Lullingstone Castle and Country Park 
Mentioned in the Domesday Book, the manor of Lullingstone was acquired in 1279 by Gregory de Rokesley, who served eight terms as Lord Mayor of London. The present manor house was started in 1497 by Sir John Peche, High Sheriff of Kent for 1494-95 and later (1509) joint Lord Deputy of Calais. Henry VIII and Queen Anne were regular visitors to the house. 
In 2011, the Castle was the location for the Comparethemarket.com advert 'Tough decision', featuring meerkats Sergei and Aleksandr.
The 460-acre country park is between Eynsford and Shoreham; it was formerly a medieval deer park, and part of the estate and Manor of Lullingstone. 
Shoreham Aircraft Museum 
The museum opened in 1978 and houses a substantial collection of aviation relics excavated over many years from sites of crashed British and German aircraft. 
On 15 September 1940, a Dornier Do 17Z, part of a force of about 100 German bombers approaching London, was shot down shortly before noon. The invading formation had been challenged by nine RAF squadrons and the battle developed into a series of individual 'dogfights'. The unfortunate pilot of the Dornier was forced to land in a field at Castle Farm, where the Shoreham Home Guard arrived to recover the German crew. The museum holds a collection of photographs of the Dornier, along with items taken from the wreckage at the time. There is a small £5 entrance charge. 
Route 
The route  (please click the link in red to see the route at the Ordnance Survey website)
From the station we'll head north along the River Darent towards Lullingstone. After passing the castle we'll head up a gentle gradient offering lovely views of the countryside. At around 1pm, we'll stop for lunch, before heading towards Shoreham. We'll momentarily stop to admire the cross on the hill, before our descent into the village. Here we'll stop for around 30 to 40 mins for an optional visit to the Shoreham Aircraft Museum and or a cup of tea and slice of cake in the tea shop. The final part of the walk is mainly flat and takes us through the village of Otford and back to Shoreham Station. Please join me for a drink if you wish, at the Samuel Palmer pub. 
Please note, the walk does not allow time to visit Lullingstone Castle 
Dogs:
Dogs are welcome but please note and abide by the Countryside Code (https://tinyurl.com/rlqvp3h) and be prepared for a couple of stiles/hills on the walk. Please also remember not everyone loves dogs as much as you do so please be mindful of other members.
IMPORTANT! - Participation Statement
You MUST complete a Participation Statement, in addition to booking your event space before attending an OutdoorLads event. You only need to complete this Participation Statement once, not for each event you attend.
Anyone with COVID-19 symptoms, even if they are extremely mild, or who has recently tested positive for Covid-19, is asked not to attend.
All photos are my own and taken by the event leader in May 2023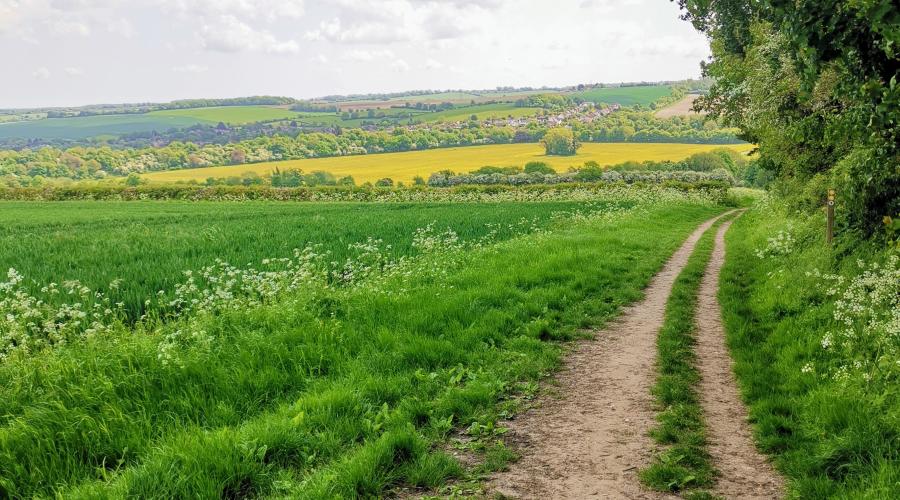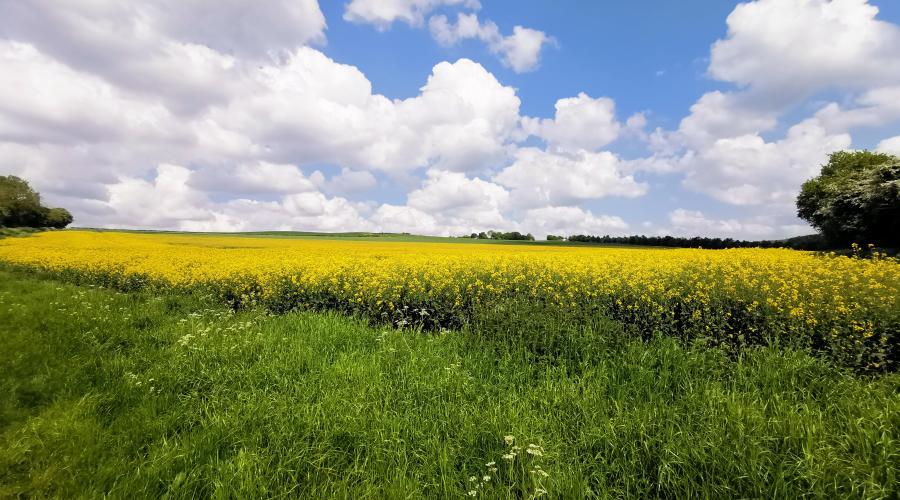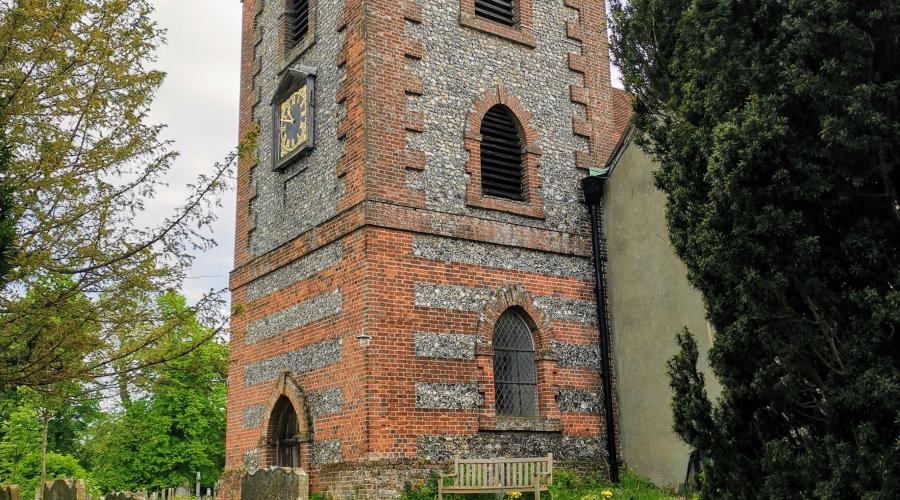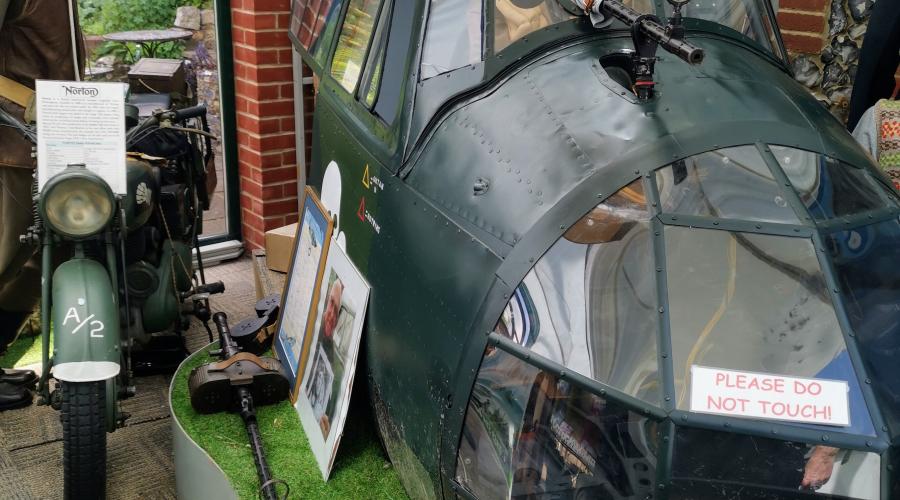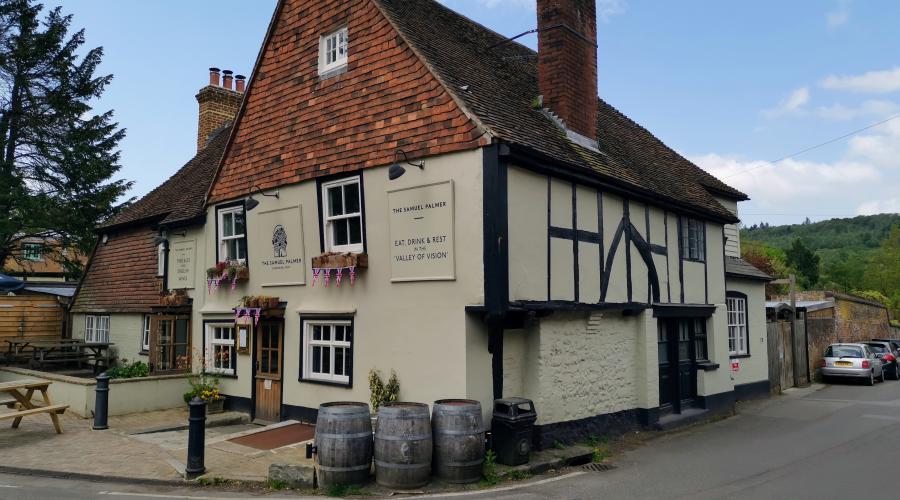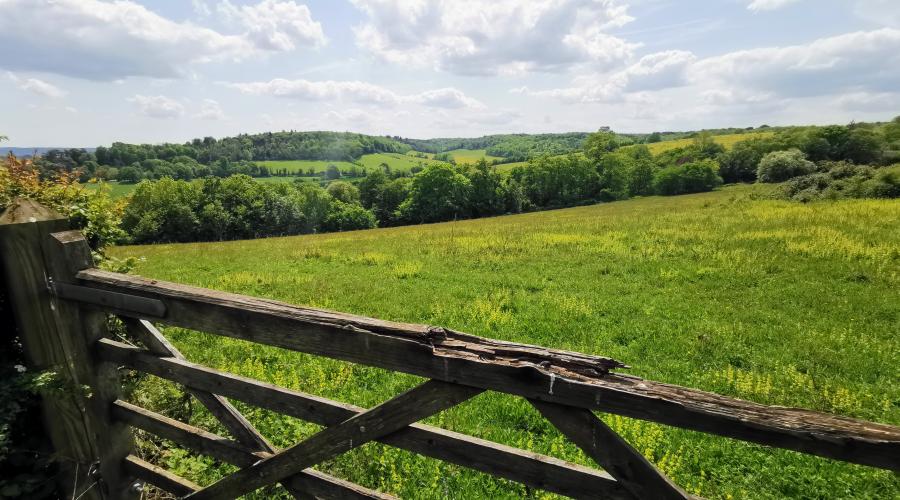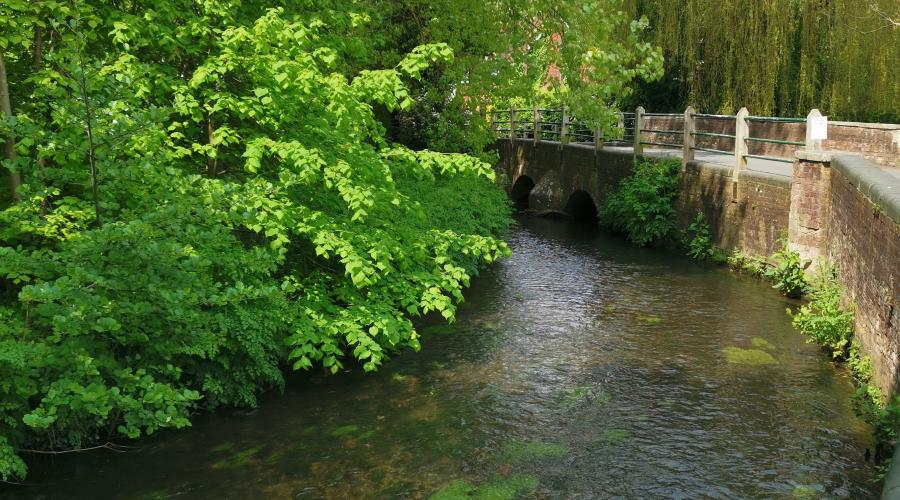 What to bring
Hand sanitiser and a face covering: whilst we are living with Covid-19, please bring your own to events to help keep everyone safe
Water: bring at least two litres
Medicines: if you have hay fever, diabetes, minor ailments etc.
Day rucksack: typically 20-30 litres, they are comfortable to wear and allow you to use your arms freely
Boots:  waterproof and breathable and designed for hiking, trainers are OK if the ground is dry and there's little chance of rain
Gaiters: recommended for wet weather or boggy conditions
Socks: proper walking socks will keep your feet dry and help prevent blisters
Layered clothing: lets you quickly adapt to changes in the weather and body temperature. Go for a base layer (vest or t-shirt) and a mid layer (a micro fleece or shirt) and in cooler weather add an outer layer (a windproof jacket or thick fleece)
Trousers: ideally no jeans as they become heavy and cold in the rain, breathable fabrics are more comfortable and dry and on warm days shorts are OK
Waterproof jacket: essential when hiking in all but the calmest of weather, breathable fabrics are more comfortable and dry
Gloves: Windproof, or better still, waterproof gloves are the best choice, bring a spare pair if expecting rain
Hat or cap: stay warm in winter and shaded in summer
Sunglasses: for any sunny day, even in winter
Sun cream: can be useful even on cloudy and winter days
Snacks: bring biscuits, energy bars, gels, bananas, chocolate or dried fruit for example and put them somewhere easy to get hold of
Lunch: bring a packed lunch unless otherwise stated
Food & drink
Please bring a packed lunch with plenty of water. There are no shops enroute or anywhere to buy lunch or coffee at the start. However we will be stopping at a tea room mid afternoon and please join me for a drink at the end of the walk. 
Meeting & times
Jul 29 - am