21 people attending
9 places left
Short walk around Chester for the parade
Chester Pride is back in full swing this year with it's first ever 2 day event, so it would be great to have you join me and some OutdoorLads for what promises to be a great weekend.
Please aim to arrive in your red ODL t-shirt and register between 11 and 1145am with one of the parade registration stewards who will be highly visible near the Main Stage area and you will be issued with a wristband to get you back on site after the parade/ directed to the relevant Parade section, where you should find us. 
The Parade will be leaving the site in Castle Square at 12noon and the detailed route is available on the website below. We should return by 1pm ahead of the main event starting. 
This is a great opportunity to show your pride in being part of our amazing OutdoorLads community and have some fun/ share the OutdoorLads love with the people of Chester!
If you have any questions, please check out the http://chesterpride.co.uk/ website, or feel free to message me - I'm looking forward to seeing you then :)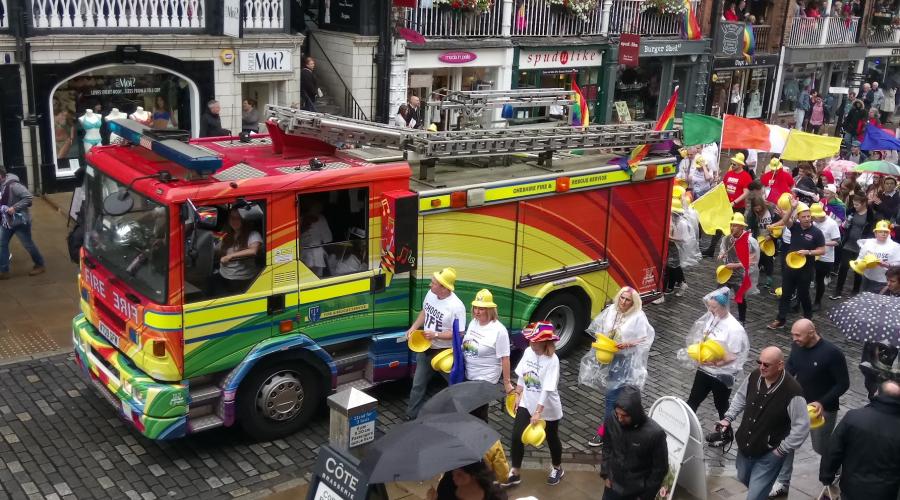 What to bring
Your Red OutdoorLads T-Shirt please!
Meeting & times
Aug 13 - am