BSumC22: Pub Paddle (Sat 09:30)
12 people attending
0 places left
This tour is graded 'Green', suitable for everyone
This event is intended for attendees of BIG Summer Camp 2022.
Join OutdoorLads for a guided paddle around Chichester Harbour AONB and enjoy a pub lunch half way round.
This tour is graded 'Green', suitable for everyone. A paddle from Itchenor to the pub at Dell Quay for lunch, and then back with tidal assistance each way. This trip is approximately 6 miles. The craft used for this tour are double sea kayaks.
We'll meet at the meeting point at 09:30 to sort out car sharing arrangements, ready to leave no later than 09:50. The slipway is approximately an hour drive from the campsite. On arrival, you'll be met by the lovely Fluid Adventures staff member and their kayaks, ready to start the 4-hour (including pub stop) journey.
You may even be lucky enough to catch a glimpse of one of the seals which frequent the sand banks of Chichester Harbour in the summer.
Make sure to check the kit list in the 'What to Bring' section!
Please note that the cost of food/drink at the pub is not included in the event cost. There is a table for 8 and a table for 4 booked at 12:30 at the Crown & Anchor. It will be for "Dan from OutdoorLads" or something to that effect.
This event also takes place on Sunday!
Photos: Kindly provided by Fluid Adventures from a previous event with OutdoorLads. Aerial photo by Brandon McDonald on Unsplash
IMPORTANT! - Participation Statement
You MUST complete a Participation Statement in addition to booking your event space before attending an OutdoorLads event. You only need to complete this Participation Statement once, not for each event you attend.
Anyone with COVID-19 symptoms, even if they are extremely mild, or who has recently tested positive for Covid-19, is asked not to attend.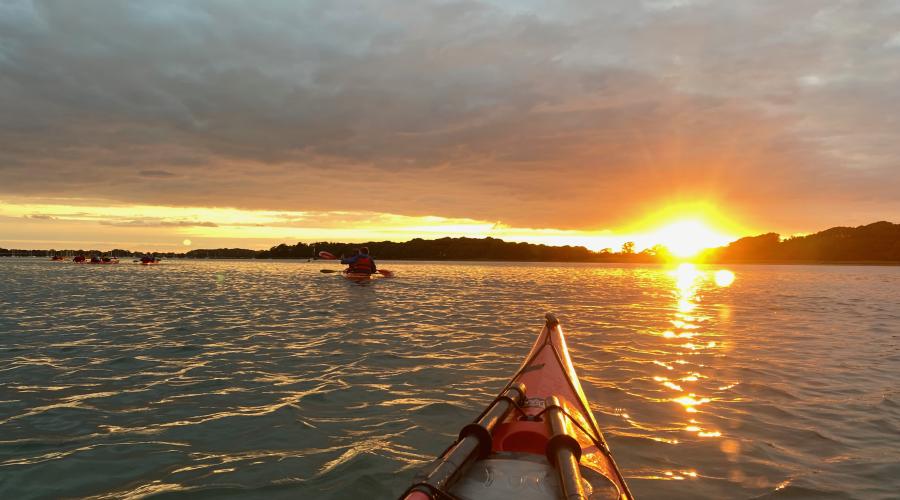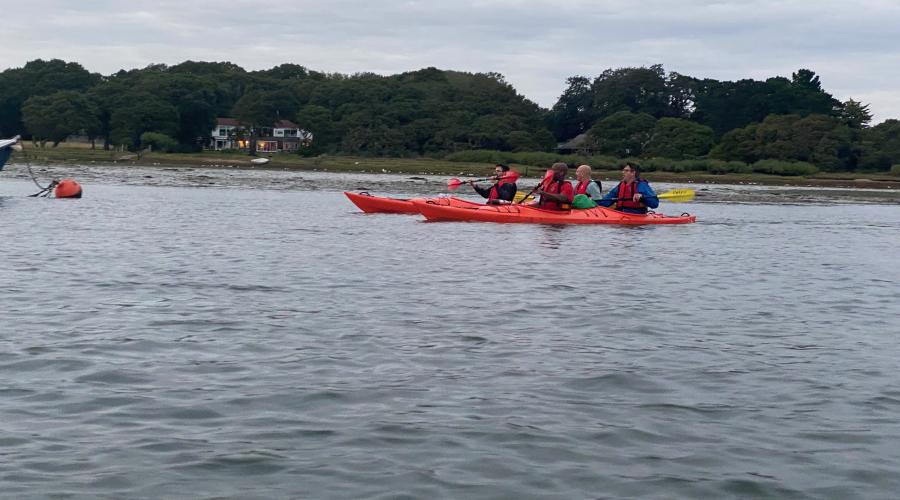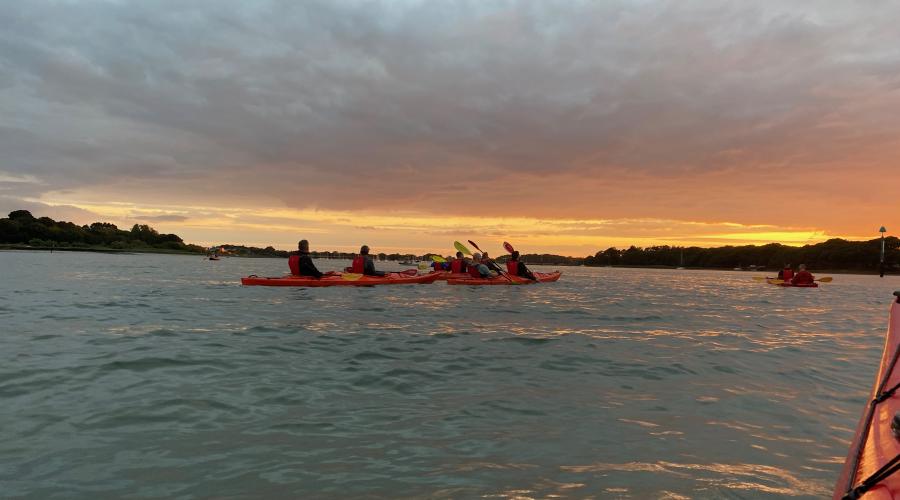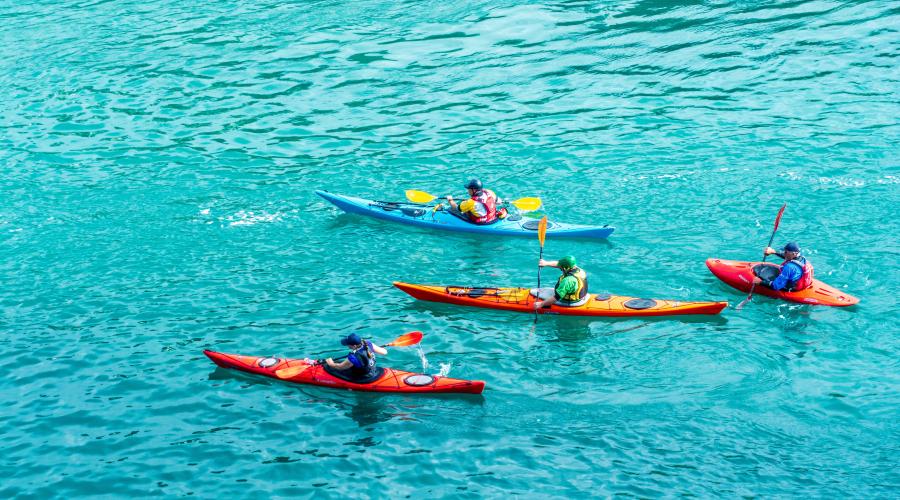 What to bring
Kit provided for you:
Modern, comfortable kayaks (Find out more here) 
Appropriately sized and correctly fitted buoyancy aid
Lightweight paddles
Qualified and experienced coach/guide to keep you safe and help you along the way
Storage areas or watertight barrels to take afloat so you can take your personal possessions with you
Top tips can be provided to enhance your paddling proficiency throughout the trip
Laminated map of the tour route
Bottled water
Helmets - where required
All safety equipment is carried by our guides
*Please note all our equipment is a maximum of 18 months old
Kit to bring:
Clothing to paddle in. We recommend old comfortable clothing (leggings or jogging bottoms with microfleece or dry quick tops are ideal - as many layers as you feel you need to stay warm in the conditions). Some people like to wear wetsuits, but we find they can chafe under your arm pits when paddling for any distance.
Shoes – old trainers will do, but we recommend wetsuit shoes/boots, please no flip flops, or footwear which easily comes off your feet!
Wind/waterproof outer layer. If you are using a sit on top, consider jacket and trousers, for sit in kayaks only a jacket is typically necessary.
Towel
Complete spare change of clothes for afterwards (remember spare shoes and underwear - it's easy to forget these!)
Camera! (Make sure it's waterproof. We are unable to take responsibility for your camera or associated equipment)
Money if you wish to make purchases en route (or before/after) - again, something waterproof to carry it in if necessary.
Sun cream/sunhat if necessary
Any medication you may need personally.
Food and drink as necessary (snacks for energy if needed, or something more substantial for lunch if you are out all day).
Food & drink
Bring plenty of water and snacks as the event is an hour's drive from the campsite.
Meeting & times
Aug 27 - am
Location
50.8069335, -0.86642210000002