BSumC22: Aqua Park (Sat 11:40)
19 people attending
11 places left
Bounce, jump, climb, slide and sit!
This event is intended for attendees at BIG Summer Camp 2022.
Please complete this waiver as soon as you sign up!
Race with friends around the inflatable obstacle course and watch them wipe out. Or, have a leisurely bounce around the park and enjoy its less challenging features. 
After an hour bouncing around the Aqua Park you can enjoy lunch or a drink at the fully licensed cafe before heading back to the campsite. The cafe has great views of the lake where you can watch others make fools of themselves on the aqua park or other activities going on around the lake.
OutdoorLads will not have exclusive use of the Aqua Park.
This event also takes place on Sunday.
Images: Images of the course obtained from chichesterwatersports.co.uk, and used with permission from the venue. Images of OutdoorLads at the venue used with permission from members.
IMPORTANT! - Participation Statement
You MUST complete a Participation Statement in addition to booking your event space before attending an OutdoorLads event. You only need to complete this Participation Statement once, not for each event you attend.
Anyone with COVID-19 symptoms, even if they are extremely mild, or who has recently tested positive for Covid-19, is asked not to attend.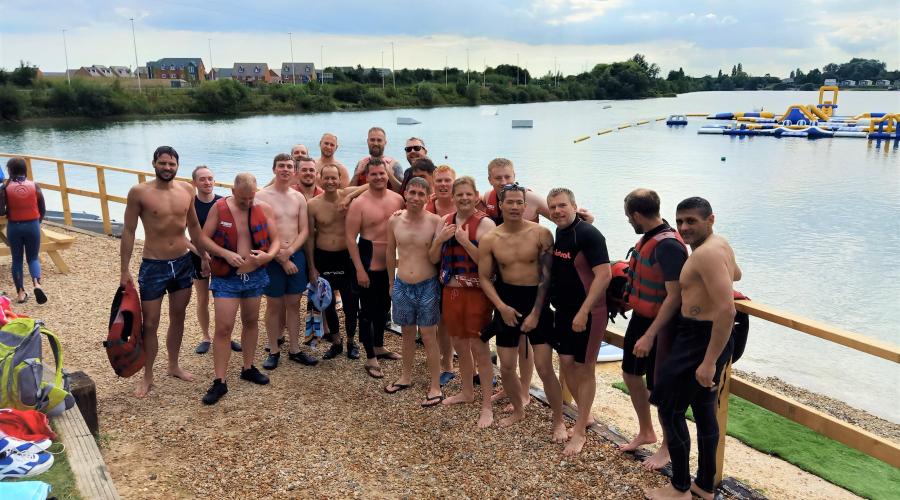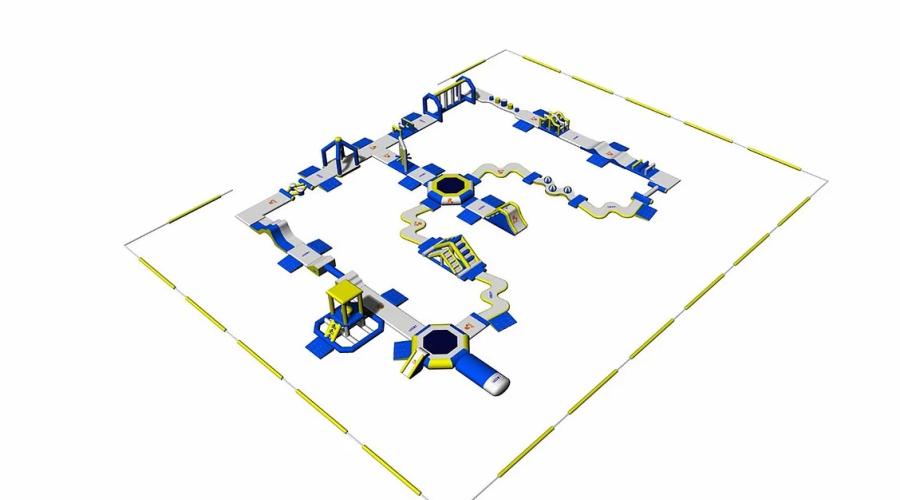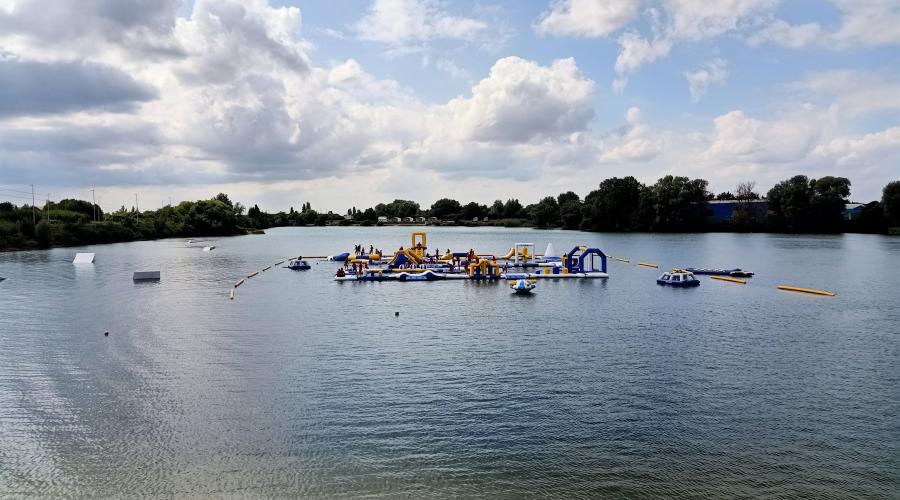 What to bring
Changing rooms are currently closed, so arrive as if you're ready for a day at the beach.
Essential: Swimwear, Towel, change of clothes/shoes in case you get wet.
Optional: Goggles, wetsuit (available for hire for £5), water shoes.
Food & drink
No food or drink is included in the cost. There is a cafe on site where you can grab a coffee in the half-hour break between the two activities. The cafe is fully licenced if you want to stick around for a drink after all that excitement.
Please ensure you bring plenty of water with you.
Meeting & times
Aug 27 - am