3 people attending
9 places left
This event is suitable for beginners
This is one of the events organised as part of Big Spring Camp 2023.
Please complete this medical form prior to attending this event.
Within your group there will be 6 individual SUP boards and 1 large team SUP. The instructor will take you through the skills you need to grow confidence on the board: how to stand, paddle, move on the board, and how to paddle in varying weather conditions.
The individual SUP can really give you a sense of solo adventure whilst within a team. We would like to give you enough skills and starter knowledge from this session to inspire you to perhaps take up stand up paddleboarding as a hobby.
The large team SUP is great fun, not only have you got to work on your own balance and skills you are now on a board with a team of people. This is great fun and a real challenge to work together, a great team bonding exercise if you don't know one another very well, you soon will. 
Treat yourself
You will be back at the campsite by 1pm. If you want something to do in the afternoon, check out Quarry Karts or Velocity 2!
Photos provided by A Day's Adventure. Man falling off board photo by Kampus Production.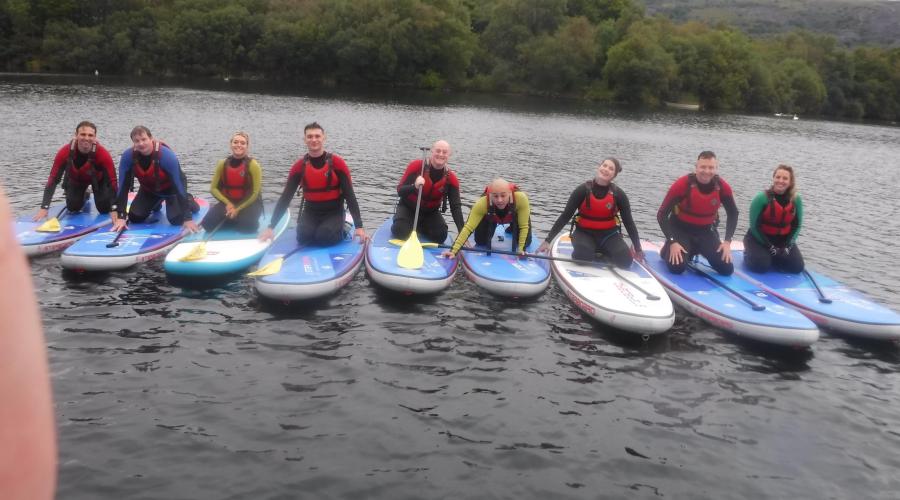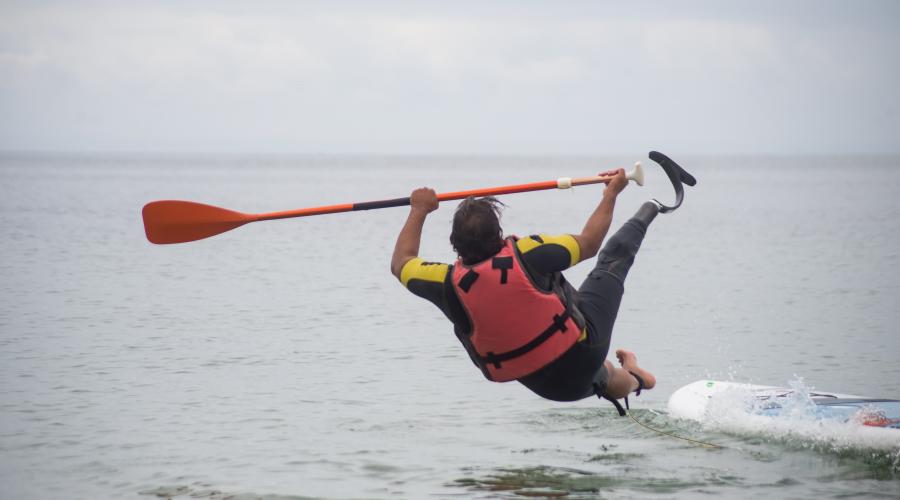 What to bring
Please bring:
You will be provided with:
Food & drink
Please bring a packed lunch! 
Meeting & times
May 27 - am