BSC2023: Fforest Coaster & Skyride (Sat AM)
15 people attending
0 places left
Not difficult for the brave
This is one of the events organised as part of Big Spring Camp 2023.
Fancy a rollercoaster through the treetops, followed by an exhilarating ride on Europe's highest giant swing? This is for you!
The Fforest Coaster
One kilometer of gravity driven twists, turns and thrills through the Fforest wonderland. The Coaster is a twisting barrel of laughs through the trees!
HOW FAR? 365m up & 710m down
HOW FAST? Up to 25mph
HOW STEEP? Max 25% gradient
HOW MANY? 3 rides
DURATION? Approximately 6 mins per run
The Giant Swing
Skyride 2 is Europe's largest giant swing, set in a stunning location overlooking the Conwy Valley. You'll take turns, 5 at a time, to be winched back to a near-vertical position. One of you brave souls will have responsibility of pulling the release string and sending you all hurtling back towards the ground, before rising up and out towards the valley beyond. Completely gravity driven, you'll experience an incredible sense of speed and weightlessness.
HOW MANY? up to 5 people
HOW HIGH? 24m
DURATION? 15 minutes
Restrictions
Weight: Max. 130kg
Height: Min. 1.2m
If you have any medical conditions, please see check here to ensure you're eligible to attend this event. You can contact accessibility@zipworld.co.uk prior to attending if you have any concerns.
Treat yourself
You will be back at the campsite around 12pm. If you want something to do in the afternoon, check out Gorge Scrambling, Quarry Karts or Velocity 2!
Photos provided by and used with permission from Zip World.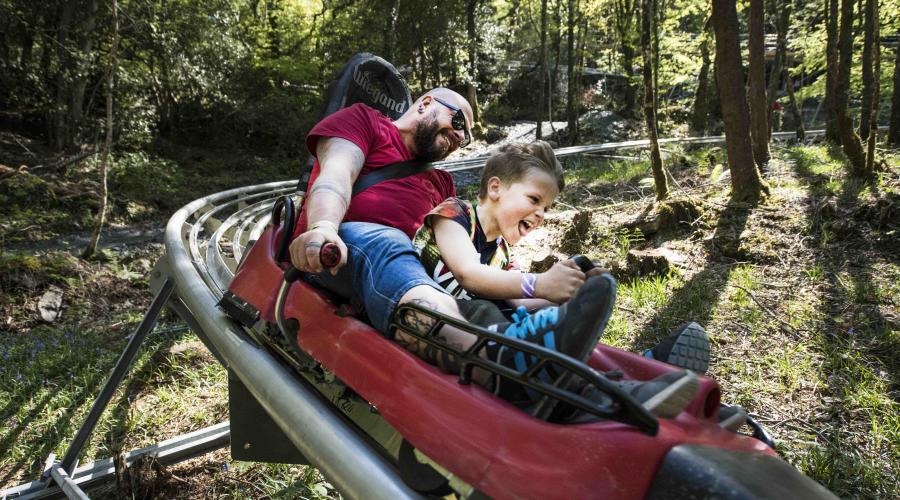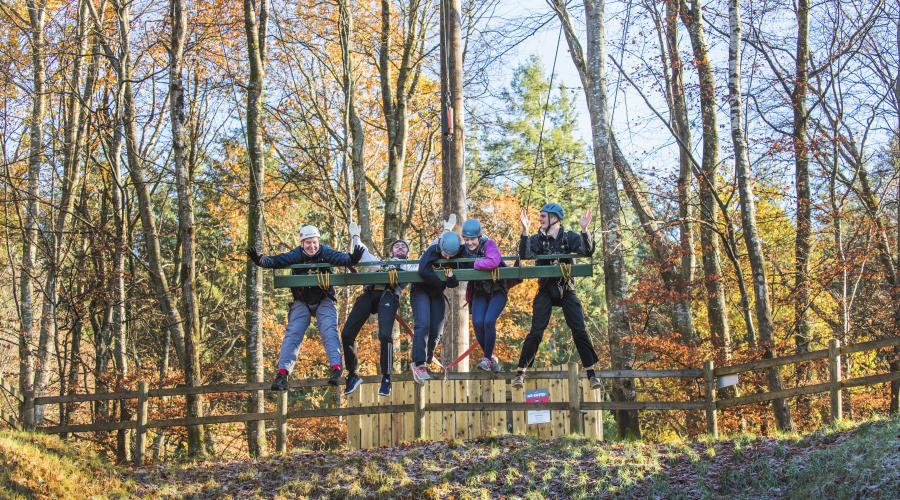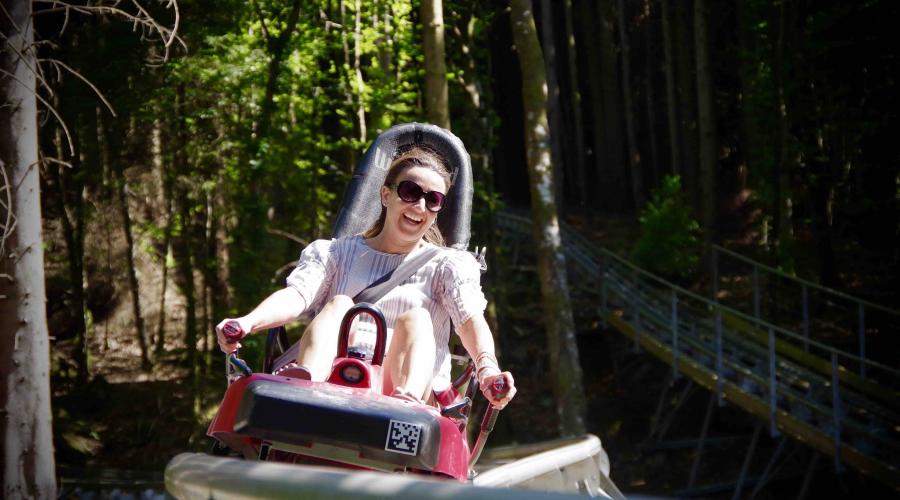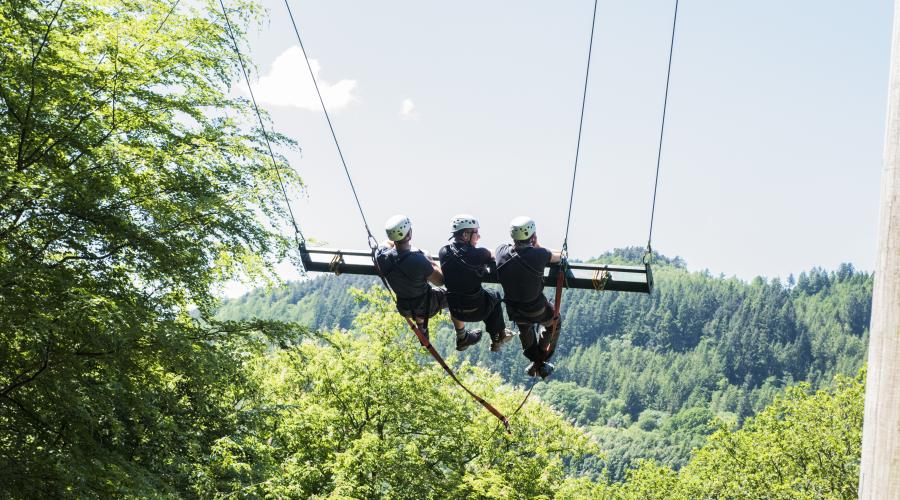 What to bring
Long hair should be tied back, all jewellery and scarves to be removed and skirts are not recommended.
On your feet, please wear trainers or walking boots - open toe shoes, flip flops, sandals or similar footwear are not permitted.

Zip World reserves the right to refuse admittance should appropriate clothing not be worn.
Food & drink
There is an on-site cafe, or bring your own nibbles. 
Meeting & times
May 27 - am