BSC2022: Tryfan & The Glyders Scramble (Friday 9.15am)
14 people attending
0 places left
9 people waitlisted
Event booking closes on Jun 2 at 16:00:00
10km with 1000m ascent, including some difficult sections of scrambling.
This is one of the events organised as part of Big Spring Camp 2022.
As part of the Big Spring Camp, this Grade 1 scramble leads OutdoorLads onto the summit of three of the Welsh 3000's (peaks over 3000ft, or 915m).
This challenging route is 10km long with just over 1000m total ascent and will involve a good level of fitness, some confidence climbing on rock, and a keen head for heights. If that sounds like you then this might be right up your alley . . . 
To start the route leads up the North Ridge of Tryfan (Grade 1 Scramble) to the summit of this impressive 'hedgehog looking mountain' at 917m. From here we then ascend up a second scramble to 994m and 1001m over the summits of Glyder Fach and Glyder Fawr before descending into the Devils Kitchen and returning to cars. This event will require a 25 minute drive from the camp, so volunteers to drive would be required. Please drop me a line after booking if you're willing to provide lifts to people. 
In good weather, the route will provide stunning views across Snowdonia, including over to Snowdon itself, however should the weather conditions be less favourable the route may need to be amended for safety reasons. Please check your messages on the ODL website on Thursday 2nd June after 5pm to confirm the walk will be taking place.
IMPORTANT! - Participation Statement
You MUST complete a Participation Statement, in addition to booking your event space before attending an OutdoorLads event. You only need to complete this Participation Statement once, not for each event you attend. 
Anyone with COVID-19 symptoms, even if they are extremely mild, or who has recently tested positive for Covid-19, is asked not to attend.
Cover Image: "Tryfan" by Robert J Heath is marked with CC BY 2.0.
Image 1: Own Image.
Image 2: "Idwal to Glyder Fach Again" by Mikey Bean is marked with CC BY 2.0.
Image 3: "Tryfan" by Robert J Heath is marked with CC BY 2.0.
Image 4: "Holiday pic from a walk to the Devil's Kitchen. #wales #britains_talent #britain #landscapephotography #mountains #surreal42" by jez.atkinson is marked with CC BY 2.0.
Image 5: "Twll Du" by Paulo Etxeberria is marked with CC BY-NC-SA 2.0.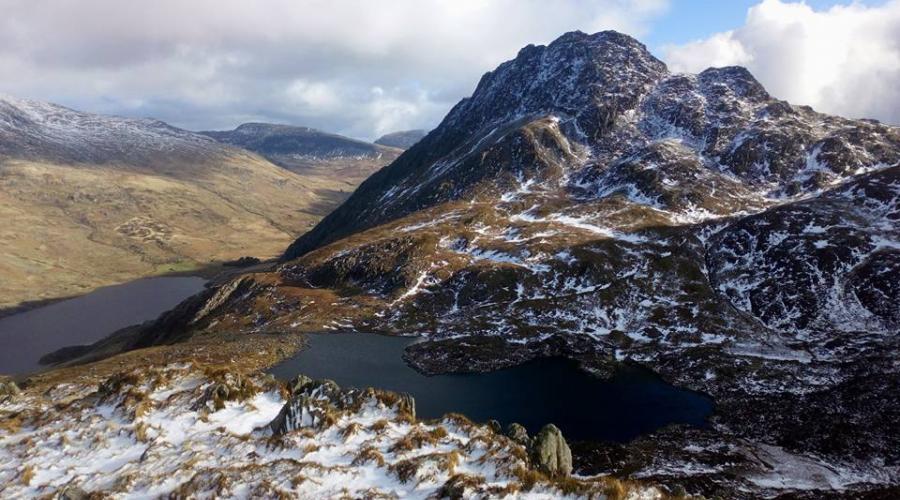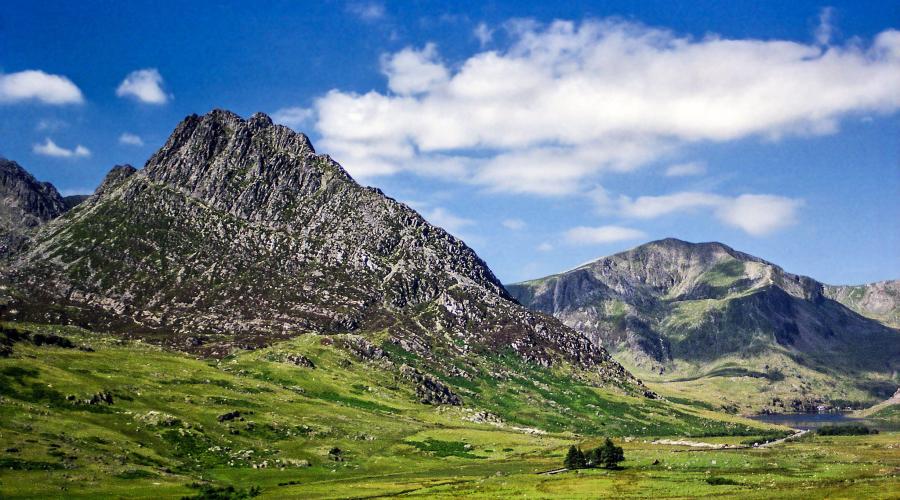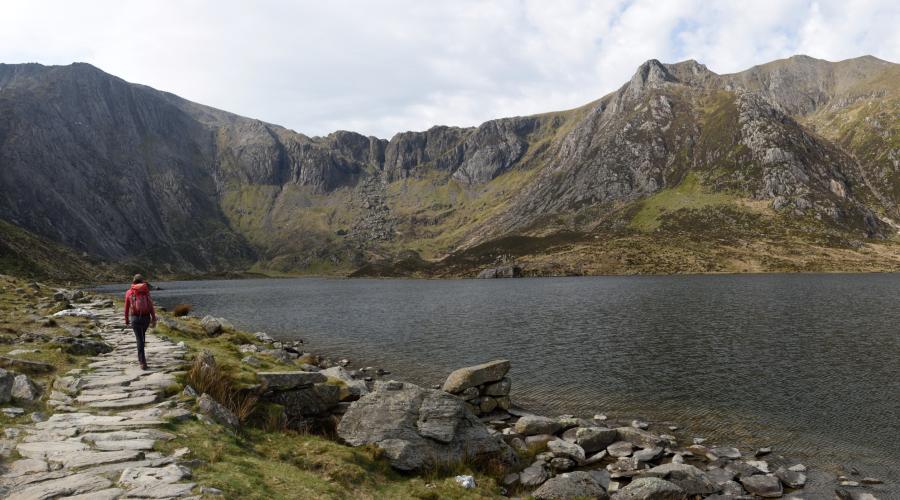 What to bring
Please make sure you have the following for the walk:
Rucksack: Or any other bag...
Footwear:  Hiking boots are a must for this walk. Make sure you also have long socks to avoid blisters.
Waterproof jacket and trousers: Breathable fabrics are more comfortable and dry
Hand sanitiser and a face covering: Whilst we are living with Covid-19, please bring your own to events to help keep everyone safe
Medicines: If you have hay fever, diabetes, minor ailments etc.
Layered clothing: Lets you quickly adapt to changes in the weather and body temperature. Go for a base layer (vest or t-shirt) and a mid layer (a micro fleece or shirt) and in cooler weather add an outer layer (a windproof jacket or thick fleece)
Trousers: Ideally not jeans which become heavy and cold in the rain, breathable fabrics are more comfortable and dry.
Hat and Gloves: Having a spare pair of gloves in case of rain is also a good idea.
Sunglasses and suncream: Fingers crossed...
Other personal equipment you may use (walking poles, whistle, jelly babies...) and remember your bright and happy selves!
Maps can be provided, but feel free to bring your own. If you'd fancy doing some navigation then a compass may also be useful. You may also want to have a spare change of clothes on return to the car park. I will have all the group safety equipment such as First Aid, Emergency Shelter, etc. Please let me know of any medical needs I should be aware of to keep you healthy and safe.
You may be advised not to walk if you have equipment that would compromise the safety of yourself or the group (i.e. inappropriate footware/waterproofs). Please ask if you have any questions or need advise on equipment.
Food & drink
Lunch: Bring a packed lunch to eat on the hill. I'd advise having high energy goodness aswell such as biscuits, energy bars, gels, bananas, chocolate or dried fruit. Jelly Babies are a definite energy booster! There may also be the possibility of a watering hole for a drink following the end of the walk in the form of a pub...
Water: Bring at least a litre of water. A flask may also be a great idea too if you have one. It may get chilly on the tops, even in June!
Meeting & times
Jun 03 - am
Location
53.140467381375, -3.817298425989