Black Mountains Winter Wild Camp (South Wales)
6 people attending
0 places left
7 people waitlisted
Event booking closes on Jan 20 at 11:59:00
27km (17 miles) 45 hours
This will give you an idea of the environment   https://www.bbc.co.uk/news/uk-wales-33506589
You need to be a winter mountain walker with experience of using micro-spikes / micro-crampons; you also need to be an experienced wild camper to participate in this event. If you are unsure whether this event is suitable for you, please do contact the event leader. 
You need to be appropriately equipped (including micro-spikes or micro-crampons) and keen to participate in the event in challenging weather. If there is a risk of lightning or extreme winds, we may need to shelter for many hours or curtail the event.
The first eight pictures were taken during a pre-walk of the event in December 2017, during which we had near perfect conditions. If we are very fortunate, we will get to hike and camp in snow; it's rather more likely to be very wet and somewhat windy.
Following a chip shop supper in Crickhowell, it will be a 5 minute drive to the secluded layby where we will leave our cars at the hike start point. Then in darkness a steep ascent to the ramparts of the ancient Crug Hywel hill fort to get to the top of Table Mountain (451m). Another 340m of ascent will get us over Pen Cerrig-Calch (701m), to then find a place to sleep at an altitude of about 650m if the weather is kind. We'll get up at 6:00am and then to the top of Pen Allt Mawr (719m), for an early morning panoramic view across all of the Black mountains; followed by Pen Twyn Glas (646m) and Mynydd Llysiau (663m) to get to the highest summit Waun Fach (810m). We then continue over Pen y Gadair Fawr before finding a suitable place to spend our second night high in the mountains. The next day we have Pen Twyn Mawr (658m), Disgwylfa (540m), Crug Mawr (550m) and Blaen-yr Henbant (498m) to contend with, before descending to go over the Upper Cwm Bridge over the Grwyne Fechan, past the ancient church (first recorded in 1060) and into the village of Llanbedr and on to our cars.
Dogs: Dogs are not allowed on this event.
Photo Credits: All photos taken by Paul Ridealgh; permission is granted to OutdoorLads for further use.
IMPORTANT! - Participation Statement
You MUST complete a Participation Statement, here, in addition to booking your event space before attending an OutdoorLads event. You only need to complete this Participation Statement once, not for each event you attend. 
COVID-19 – IMPORTANT, Please read the following before you sign up to this event:
Anyone with COVID-19 symptoms, even if they are extremely mild, or who lives or is in a support bubble with someone showing symptoms, is asked not to attend. This is in line with the government's coronavirus advice.
You must also immediately self-isolate and not attend the event if you or someone in your household or support bubble shows coronavirus symptoms or tests positive. You can find the NHS self-isolation guidance here.
The main symptoms of COVID-19 are a high temperature, a new continuous cough, and a loss or change to your sense of taste and/or smell.
You may be subject to local lockdown restrictions, which you must fully comply with. Details of the location of these restrictions can be found here for England, Scotland, Wales, and Northern Ireland.   
We do not encourage car sharing to events during the pandemic. Please comply with the safety travel guidance for England, Wales, and Scotland. Face coverings should be worn on public transport.
OutdoorLads will support the tracing systems in place across the UK  and attendance at an OutdoorLads event is considered permission to use contact details for this purpose if requested by the appropriate authority.  
All are required to practice social distancing – staying 2m (not 1m) apart at all times, including the lunch stop. Remember: Face, Hands, Space.
Unfortunately, there won't be any planned pub / café stops en route or at the end, and please don't share sweets or snacks with others – we're sorry!
Please bring your own hand sanitising gel for your own use throughout the day. Use of face coverings is at your own choice, but please bring one with you just in case it's needed. Please bring any other PPE items required. Bring a disposable bag for any used PPE.
Members are advised to bring their own small first aid kit for personal use..
Be aware that opportunities for toilet stops may be minimal if facilities are closed.
Please, please cancel at your earliest opportunity if you are unable to attend or are unwell, so that we can allow others to take up these valuable event spaces.
Much as it's difficult - no handshakes or hugs!
COVID-19: Events Participation Statement
OutdoorLads draws your attention to the fact that travelling and being away from home increases the risk of receiving and transmitting Coronavirus, whilst it is present in the UK. You are likely to choose not to participate in OutdoorLads events whilst there is a risk of Coronavirus transmission. However, should you choose to participate in OutdoorLads events whilst the risk is present, you must be aware of and follow the law and government guidelines, both when travelling to and from events as well as when participating in events.
Please note that every person participating should be aware of (and accept) that those members perceived as 'in charge' or leading the event are not experts,  do not need to be experts, and are not regarded by OutdoorLads, or themselves as experts, but are amateurs with some experience in the event type and who are happy to impart their knowledge.  Any advice given should be considered with this in mind by the recipient.
By signing up to and attending an OutdoorLads event, you are confirming that you have read, understood and accept the content of this statement.
Please see our website for more information including an FAQ about our events.
Welsh Declaration
To comply with Welsh guidance, all attendees will be required to confirm their truthful agreement to the below statements at the start of the event. Please do not travel to the event if you are unable to agree to the below:
I do not currently have symptoms of COVID-19 (new persistent dry cough, fever, loss of taste or smell)
I have not had a positive test for COVID-19 or onset of symptoms of COVID-19 in the last 10 days. (Individuals who have completed their period of isolation (10 days) and have no remaining symptoms (other than a dry cough or loss of taste or smell which can last for some time) may return to normal activities)
No member of my household has had symptoms of COVID-19 or has tested positive for COVID-19 in the last 14 days
I have not been contacted by a contact tracer from the Test, Trace and Protect Programme and told to isolate in the last 14 days as a contact of someone with confirmed COVID-19
Please note: People living in English Tier 2 and Tier  3 areas must NOT travel to any part of Wales to attend events.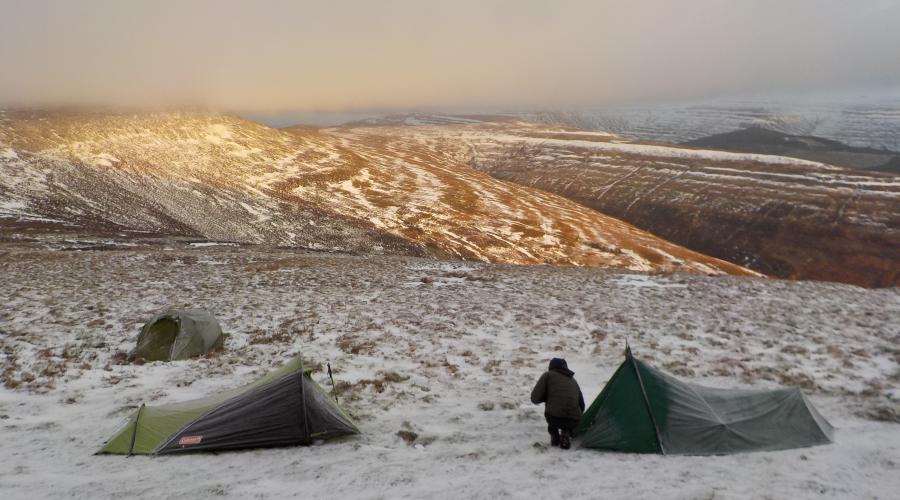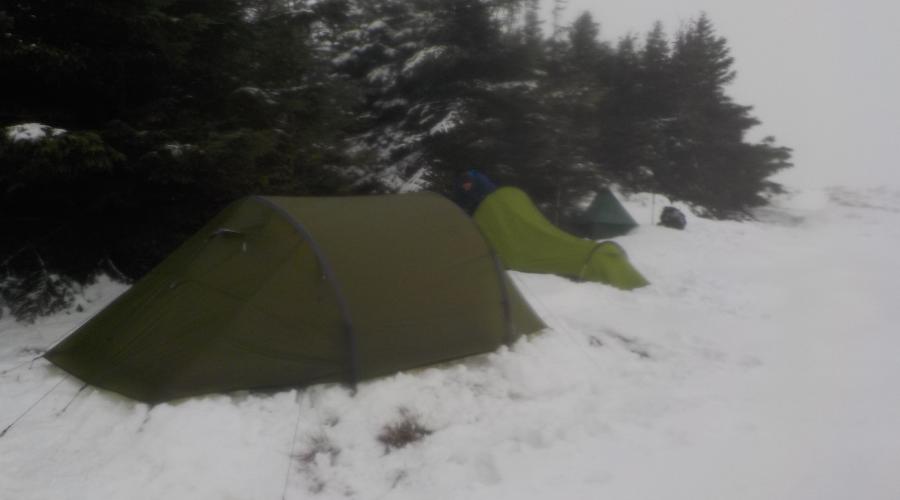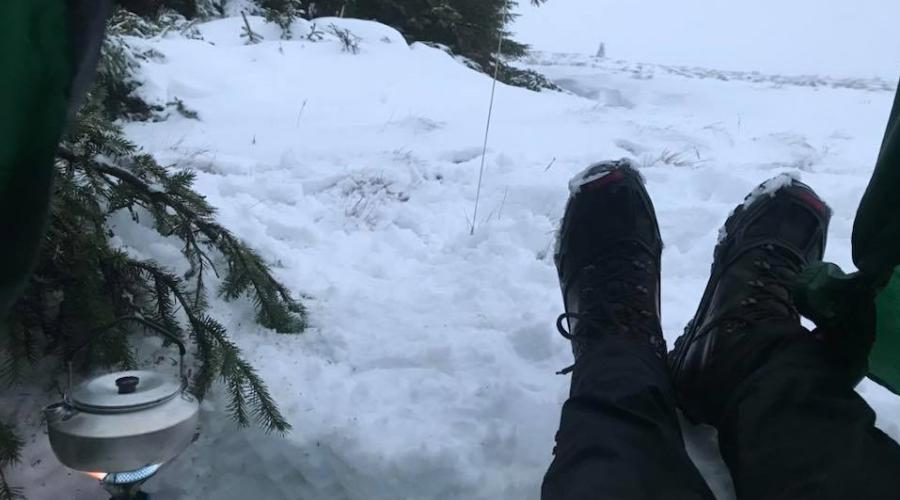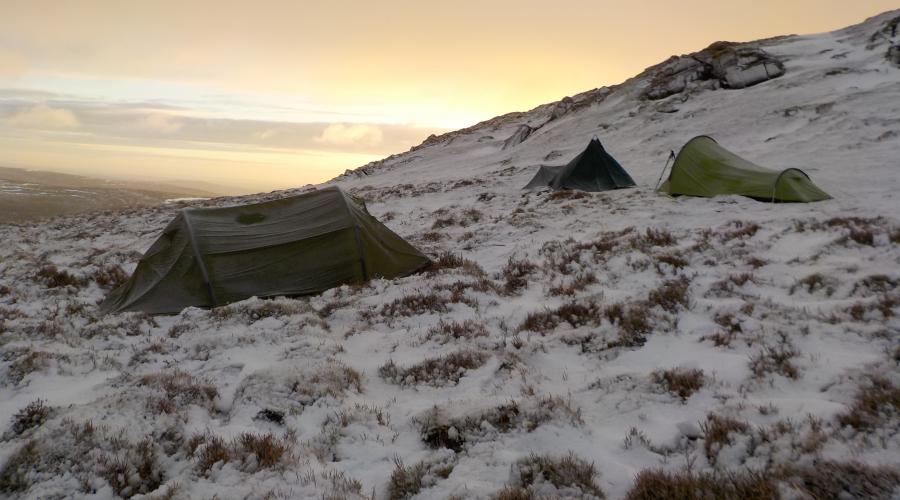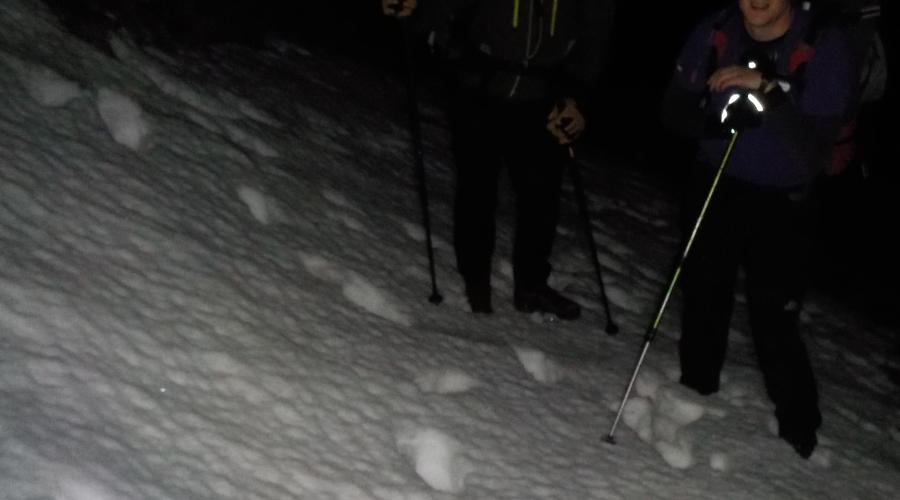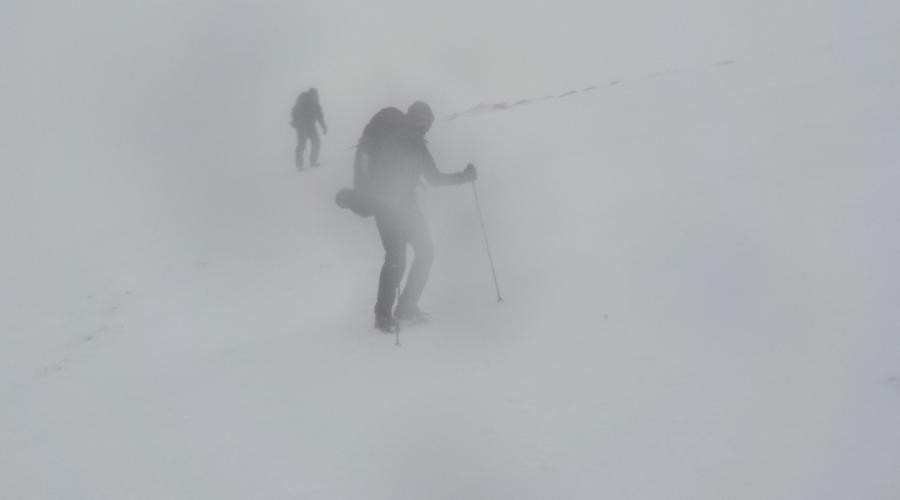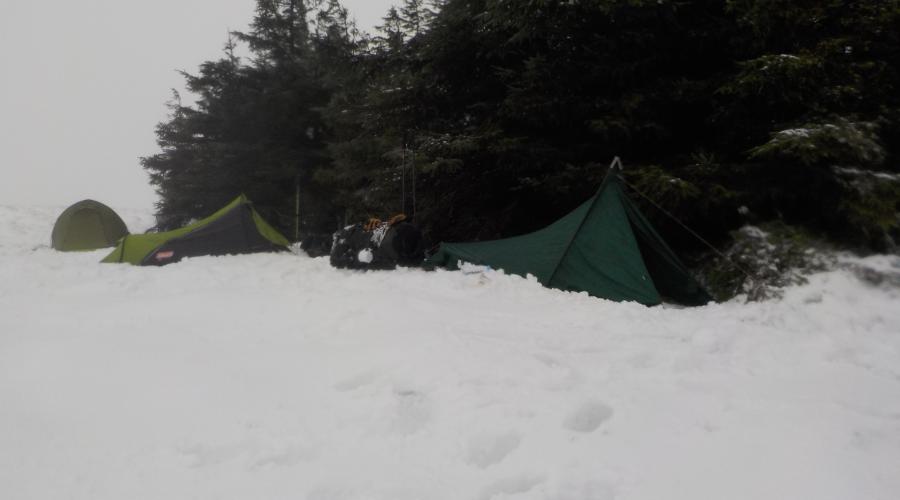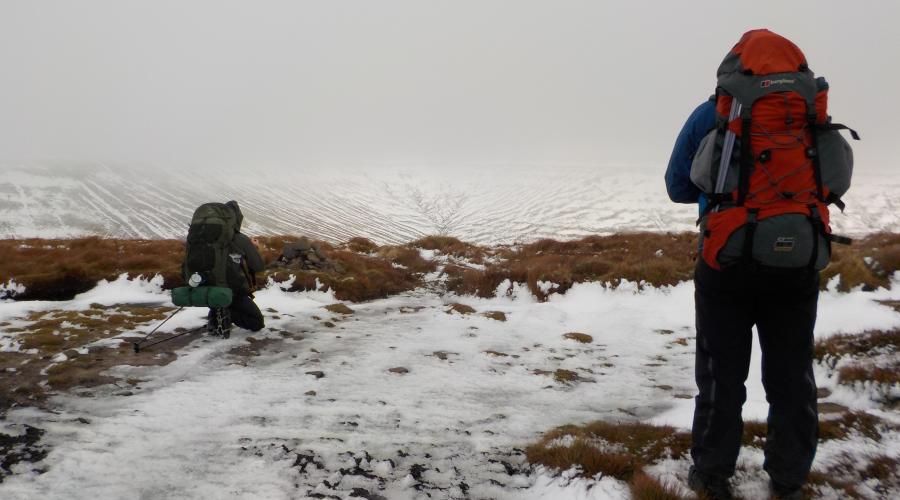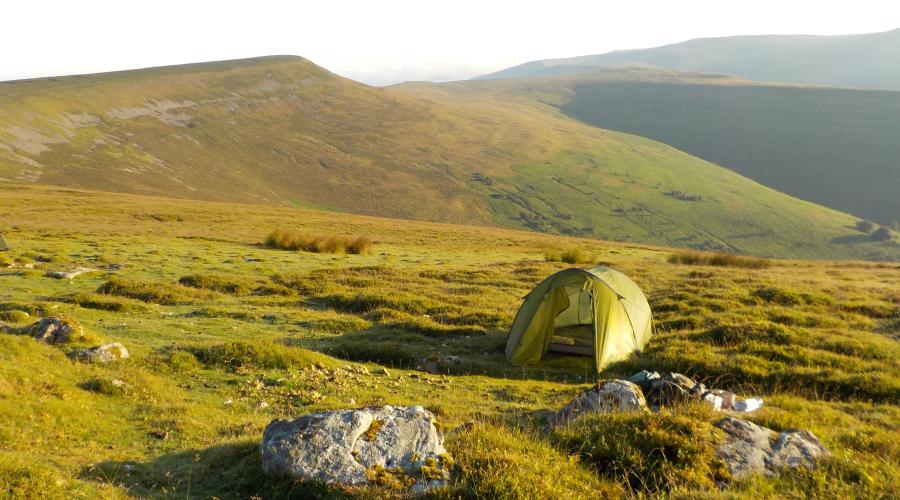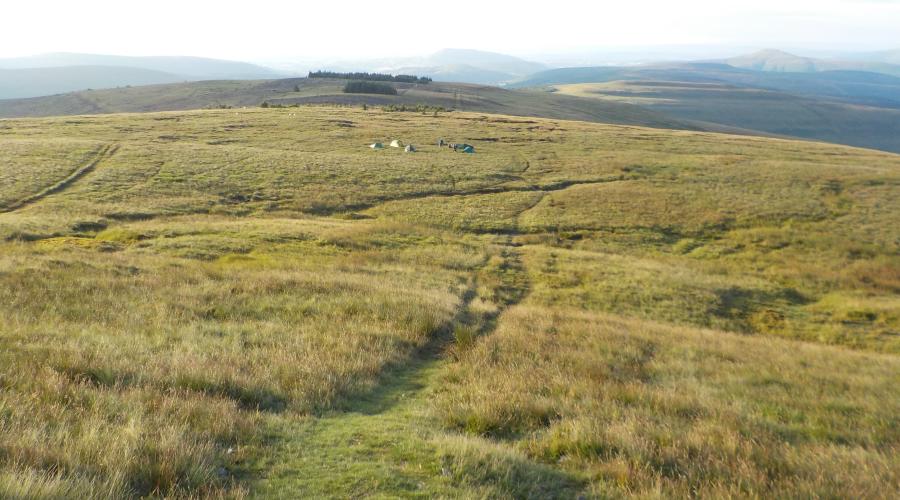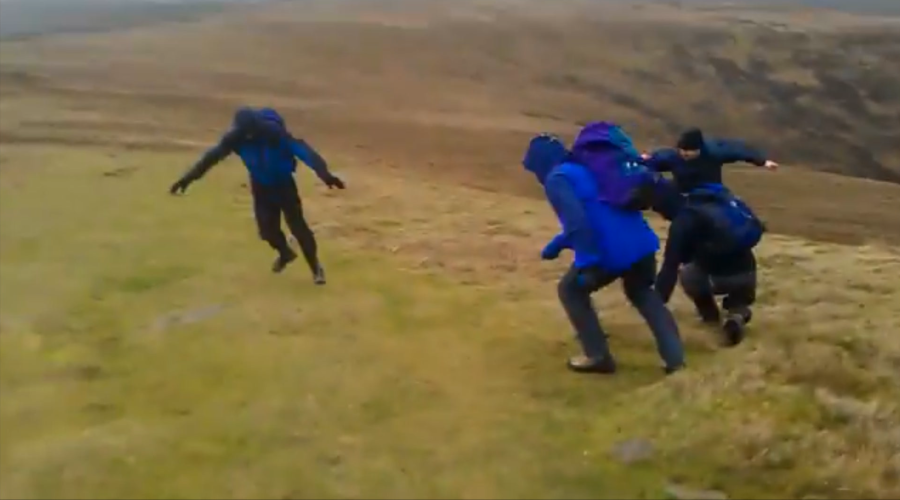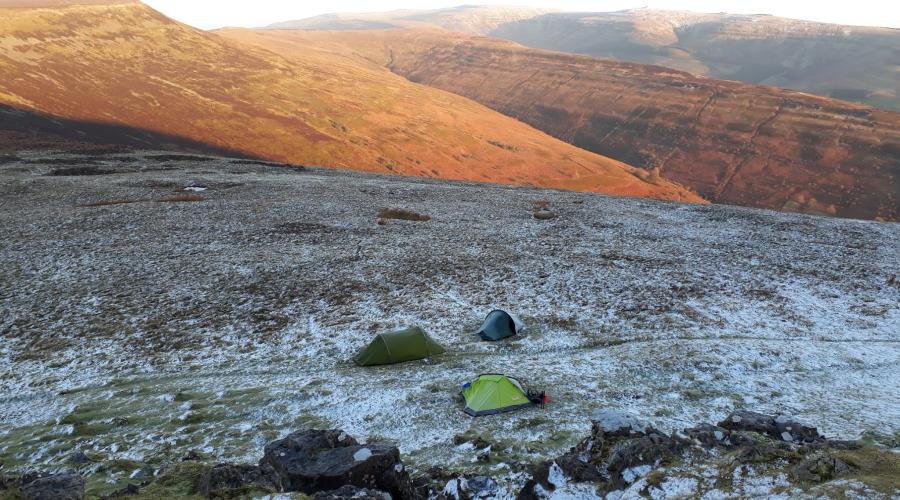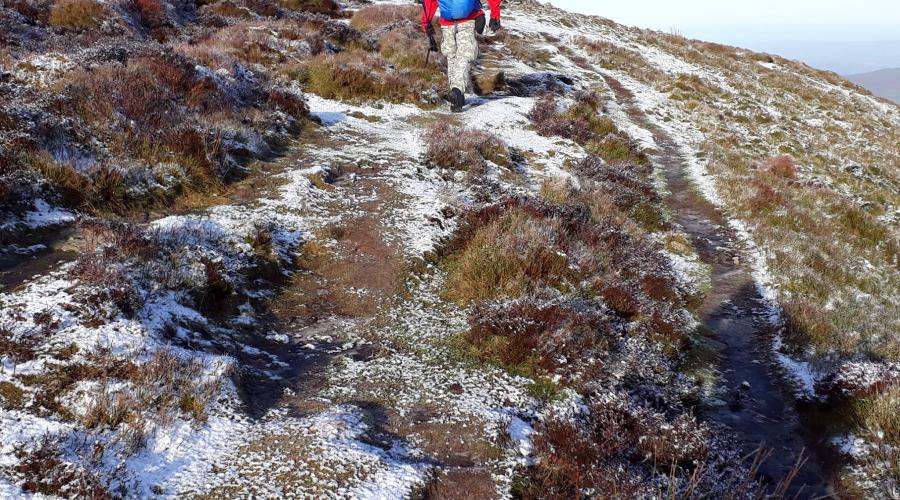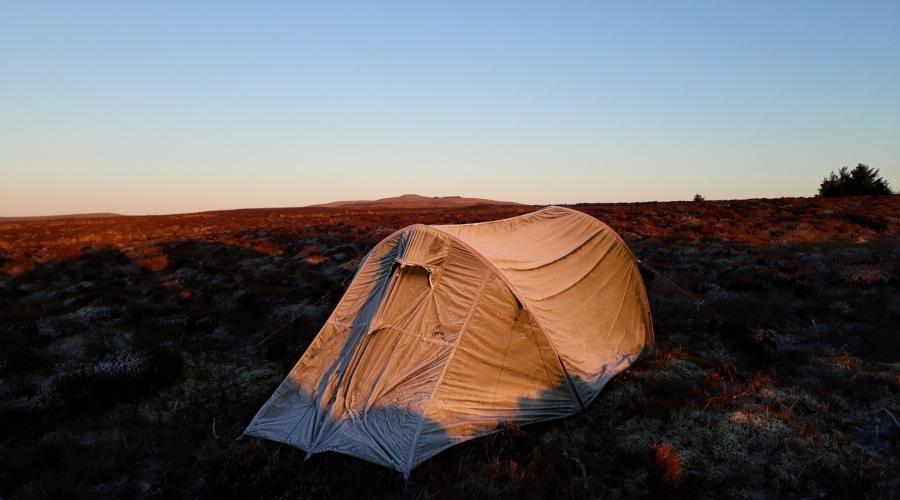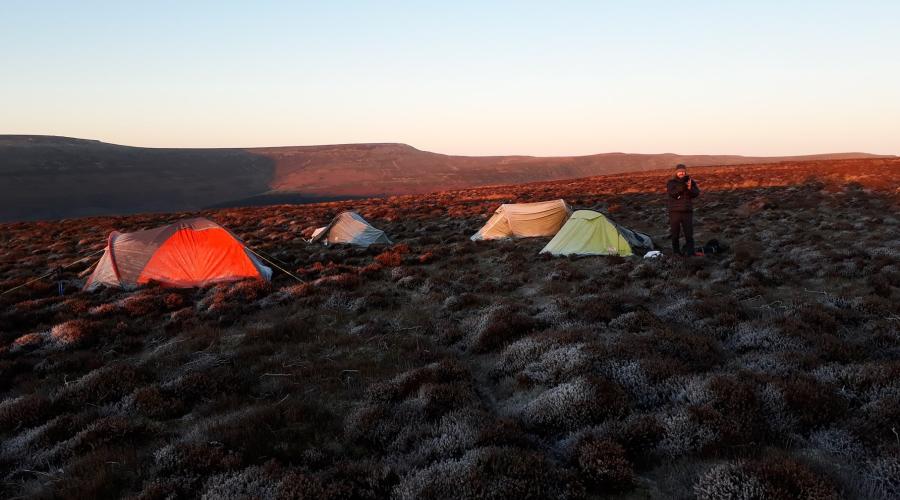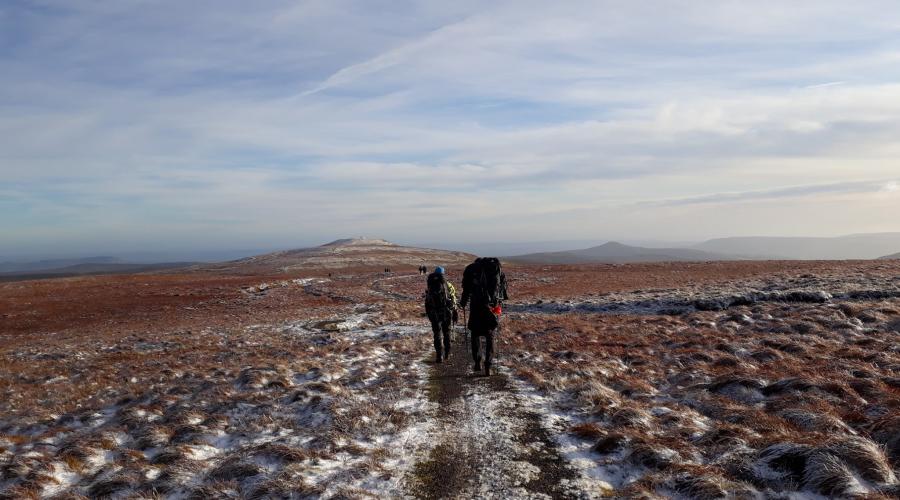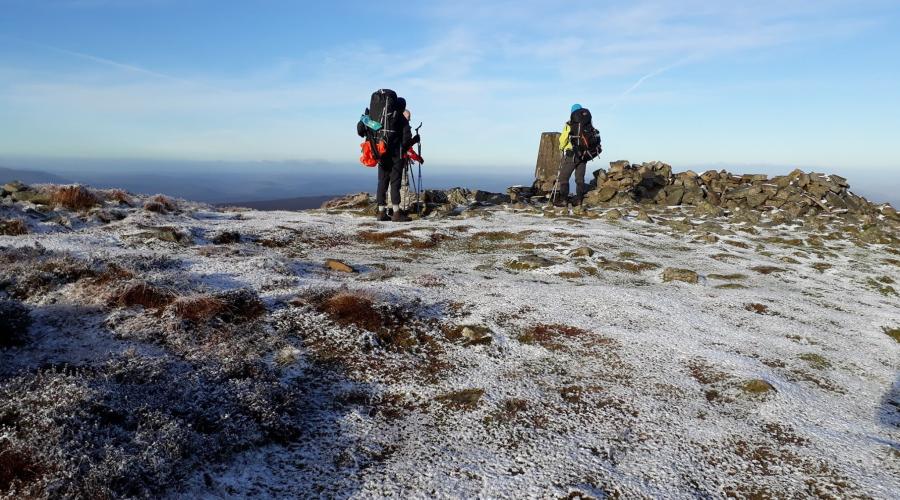 What to bring
The "booklet produced by OutdoorLad Paul", found here should give you an idea of what to bring.....
https://www.outdoorlads.com/my-first-wild-camping-event
Please do contact me with any questions.
Bring normal winter mountaineering and wild camping equipment, bearing in mind the following…….
You MUST have micro-spikes or micro-crampons and you MUST have sunglasses/goggles.
You need a robust, compact tent.
Consider including a few "blizzard" tent pegs.    
I will use walking poles and may carry an ice axe.
Where we're likely to be camping, it's unlikely to get below minus 12 degrees, however, since we're likely to spend quite a lot of time in the tents, it's worth having a good sleeping bag, insulation from the ground and down jacket.
Carry a few pairs of gloves and socks.
Food & drink
Bring enough food to cover your needs for the duration of the event There is no possibility to obtain food once we have left Crickhowell. Once we have gained height, we will sometimes be able to obtain water by descending to springs (you will need to make your water safe to drink.).
Meeting & times
Jan 21 - pm
Location
51.858305676054, -3.1354969739914