BIRMINGHAM Indoor Climbing - Tuesday - EXPERIENCED ONLY
5 people attending
7 places left
Experienced climbers only this week.
Come and join OutdoorLads at Birmingham's Redpoint Climbing Centre
Climbing evenings are held twice a month on a Tuesday evening, often followed by food and drink at a local pub. 
"EXPERIENCED" in this instance is those that have previously climbed & can answer YES to all three of these questions:
Can you fit a climbing harness correctly?
Can you tie in to a rope using the correct knots?
Can you belay another climber correctly & confidently?
Event pages are split into beginners and experienced to maintain a decent ratio between leaders and newbies.  We are only allowed to sign in a couple of newbies per leader and it also cuts down on waiting around.  Experienced only evenings allow the leaders to let their hair down.
If you have never come climbing before, come along to some of our beginner evenings, usually held once a month depending on leader availability. 
Redpoint Climbing Centre
Redpoint Climbing Centre has more than 75 lines with over 300 routes, set through some spectacular ground including its notorious 'stalactite'. It even features one of the few indoor 'Yorkshire VS cracks' in the country, to test your jamming skills. The bouldering rooms are just as interesting as its climbing routes, over 200 bouldering problems have been organised into graded circuits to provide something for everyone. 
To come along, you will need to register via this event page and to climb you will need to pay an entry fee directly to the climbing centre when you arrive, please see their website for prices. We'd ask that all members sign up through the event page to make sure the event leader has all information of the members attending.  Mention you are a member of Outdoorlads on arrival for a discount.
If you have any questions or need any more information just get in touch with the event leader by clicking on their profile below, or take a look at the My first climbing event page for more information.
If you do not own your own harness or climbing shoes, you will need to rent these from the centre.
Please note that every person participating should be aware of (and accept) that those members perceived as 'in charge' or leading the event are not necessarily qualified, do not need to be qualified, and are not regarded by OutdoorLads, or themselves as 'technical experts' but are amateur climbers with some experience and who are happy to impart their knowledge. Any advice given should be considered with this in mind by the recipient. 
All those attending the event must also be aware of the centre's own terms and conditions of participation and abide by them, along with any instructions given by the centres staff. Everyone must also take responsibility for their own safety while participating in Indoor climbing events.
Photos: Photos taken by Will Allaway & Geoffrey Frost and used with permission.
IMPORTANT! - Participation Statement
You MUST complete a Participation Statement, in addition to booking your event space before attending an OutdoorLads event. You only need to complete this Participation Statement once, not for each event you attend. 
Anyone with COVID-19 symptoms, even if they are extremely mild, or who has recently tested positive for Covid-19, is asked not to attend.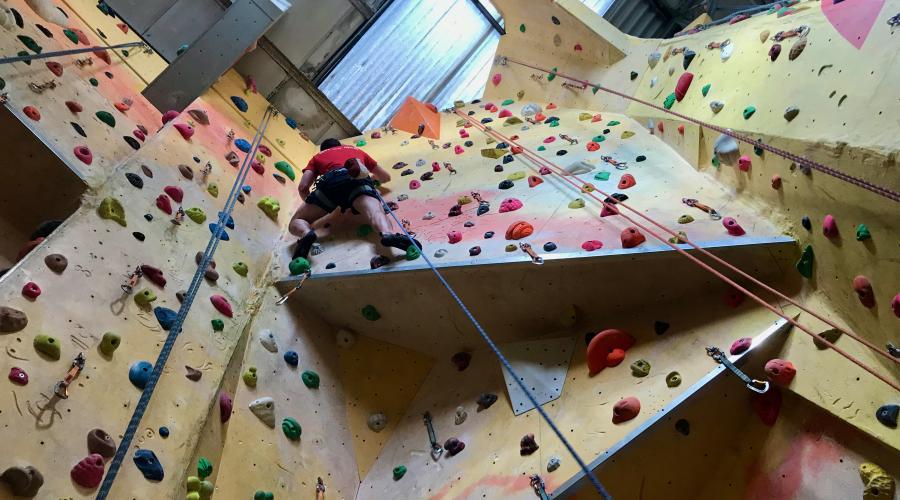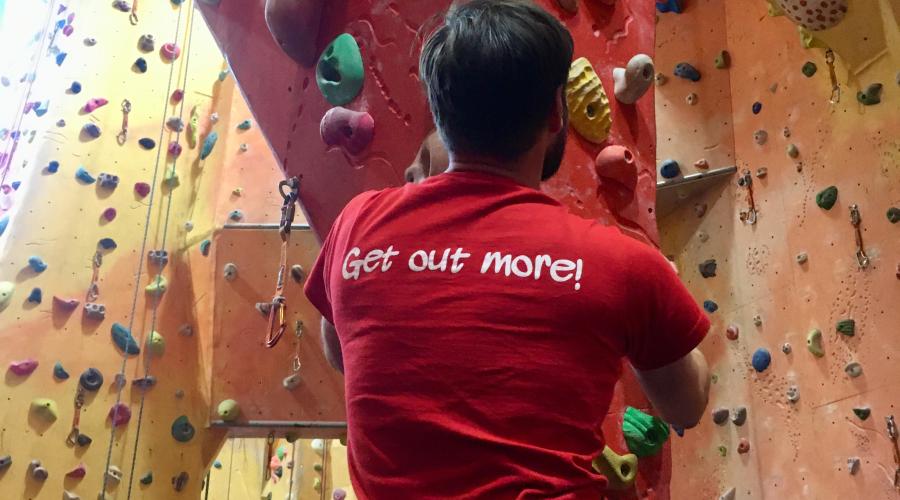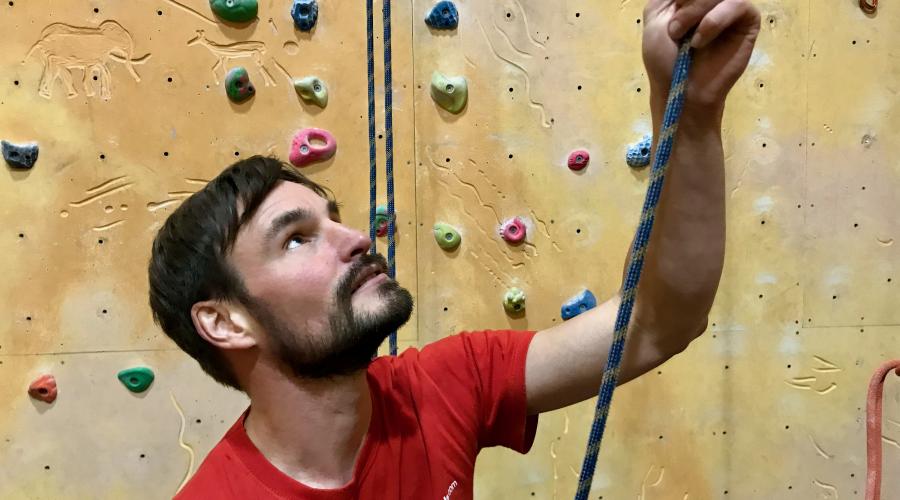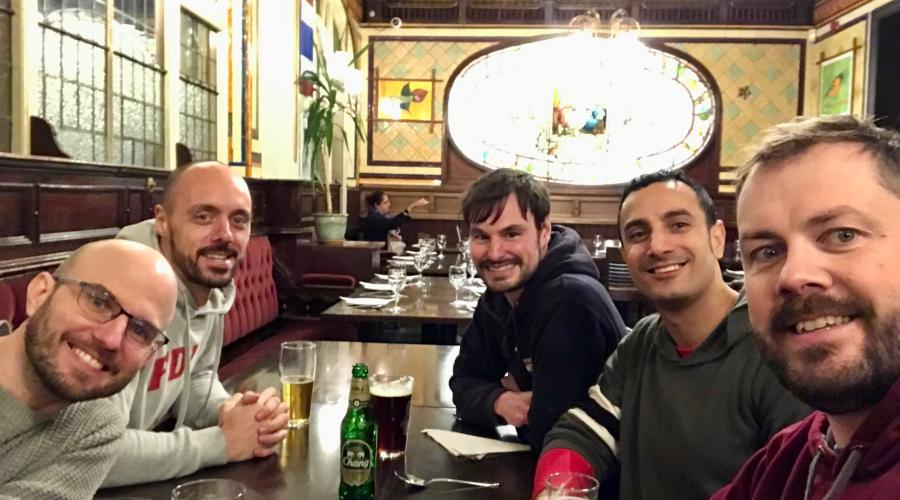 What to bring
If you have your own climbing gear (i.e. harness, shoes, belay device etc.) you can bring this along, but please make sure it is in good condition, if not these are available to hire from the Climbing Centre, for prices please see the their website.
There is a changing area at the climbing centre and lockers are available. 

What to Wear
It is best to wear shorts, combats or tracksuit bottoms and a t-shirt or vest (preferably ODL branded!). Please do not wear jeans or trousers which hamper movement. Also jewellery such as rings, watches, chains or bangles should be removed, as these can cause injury.
Food & drink
The climbing centre has a cafe where hot and cold drinks and snacks can be purchased.
We often go to the Barton Arms after climbing for a pint and Thai meal (approx £12 meal deal).
Meeting & times
Sep 26 - pm