BIG South Christmas 2022!
49 people attending
1 place left
Do as much or as little as you like - it is Christmas!
Join us for our South BIG Event! We will be having a truly memorable OutdoorLads Christmas! 
BIG South Christmas returns in style as we make our location even more awesome than previous years!  Simon will host you in the cosiness of the old vicarage with the two comfy lounges, a big dining room, masses of bedrooms space (15 rooms spread across the building!), a peaceful location and lovely local walks it is perfect place to spend a weekend.
We will have all of the usual laughs, games and a belly or two's full of home cooked food.  If you fancy walking, then our setting is perfect right in the heart of the Wye Valley.  Alternatively, put your feet up with some mulled cider and read a book or take in a film or play a board game.
This event promises lots of fun activities, Secret Santa, entertainment to leave you rolling - and a starry setting among friends, rolling countryside and song, to remember the true spirit of Christmas. Oh and bring your most festive / scary Xmas jumper!
There will be a selection of walks - ranging from gentle and pretty through challenging and scenic. A chance to visit rivers and canals, or just stroll the woods and vales so abundant to this area. We are in excellent cycling country, with some beautiful routes both on and off road. 
All these great day events followed by an evening of board games, secret Santa and of course munching on dinner leftovers and nattering on all things. So there will be a number of activities with something to tempt everyone!
The high point of the weekend will of course be the unrivaled three course Christmas dinner, a welcome feast at the end of a long day out and about! We have use of a large dining hall, which we will liberally decorate in the brightest of Xmas themes.
Step out the front door and you're guaranteed a good day out... but you may find it hard to leave the welcoming lounge of comfy arm chairs and the great OutdoorLads festive cheer!
Dogs: Sorry, this event is not suitable for dogs. Assistance animals are welcome
Car Sharing
Christmas is the time for sharing, so if driving to the event please consider offering spare seats to other members heading the same way. See below for further details.
Images: provided by ODL Members (various inc Simon H & Paul R)  and used with permission. 
----------------------------------------------------------------------------------------------------------------------------------------
IMPORTANT! - Participation Statement
You MUST complete a Participation Statement, in addition to booking your event space before attending an OutdoorLads event. You only need to complete this Participation Statement once, not for each event you attend. 
Anyone with COVID-19 symptoms, even if they are extremely mild, or who has recently tested positive for Covid-19, is asked not to attend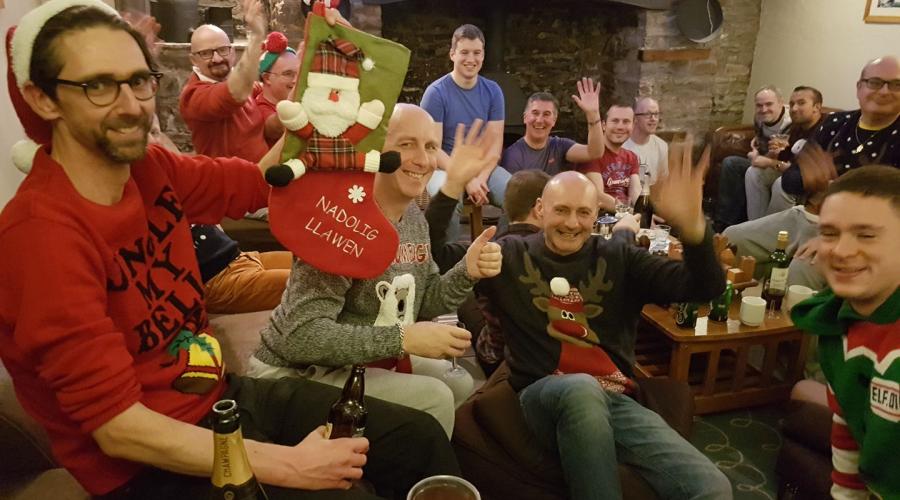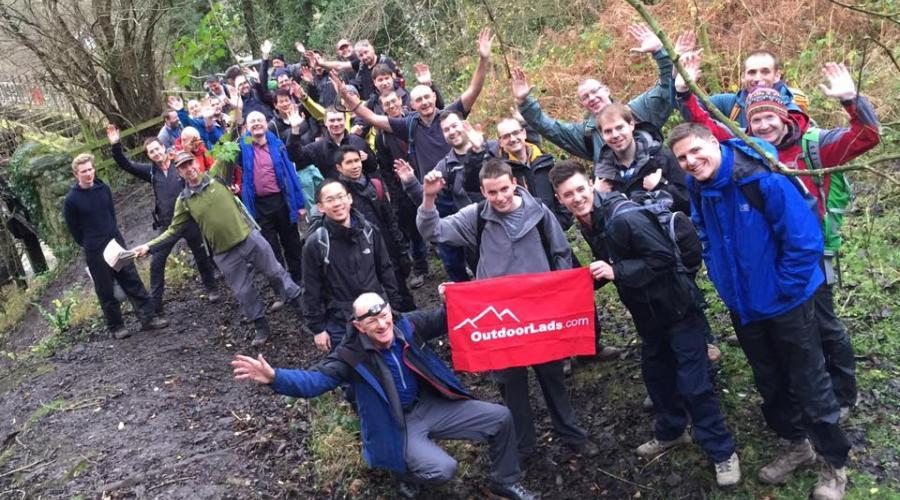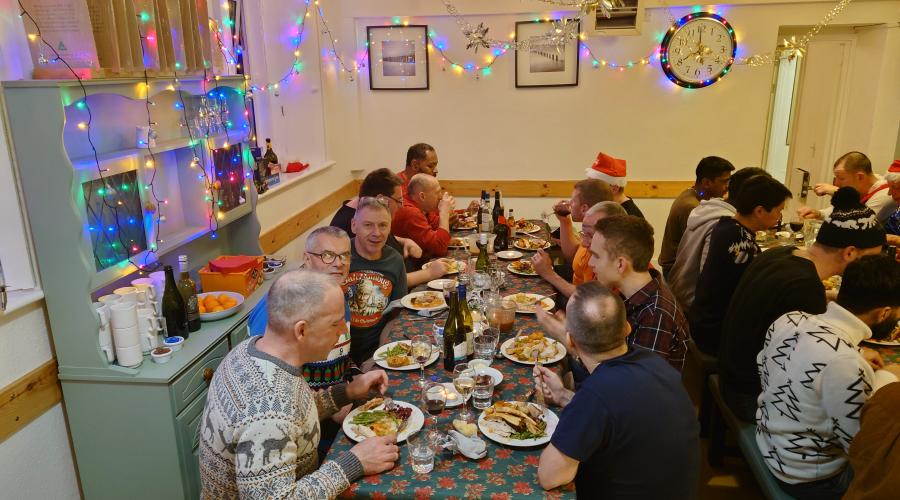 What to bring
You will need a towel, washing kit and clothes to wear about the hostel. Bedding is provided but it is always nice to have your own pillow. You will need the equipment and clothing you would normally take on an event, for example if walking: boots, waterproofs, warm clothing, bag and food and water bottle.
Please bear in mind that this is a wooded area and the weather here can be unpredictable. It could be very cold and windy or mild and sunny! So pack for worst and hope for best.

If you are unsure about anything please message the Event Leader.

Don't forget a gift for the Secret Santa - this should be wrapped and to the value of about £5 - and an Xmas top for Saturday evening!
Food & drink
Friday night: We will be doing the traditional ODL buffet so remember to bring something nice! 

Saturday breakfast: A mixture of pastries, cereals, bread and fruit.
Saturday lunch: Please bring a packed lunch.
Saturday dinner: Our famous OutdoorLads Christmas dinner!

Sunday breakfast: A mixture of pastries, cereals, bread and fruit.

Tea & coffee: Included throughout the weekend.
Other drinks: You will need to bring any other drinks you might want for the weekend.
Meeting & times
Dec 16 - pm