46 people attending
14 places left
Do as much or as little as you like - it is Christmas!
Join us for our brand new BIG Event! We will be having a truly memorable OutdoorLads Christmas! 
This event promises lots of fun activities, Christmas Dinner to die for, Secret Santa, entertainment to leave you rolling - and a starry setting among friends, rolling countryside and song, to remember the true spirit of Christmas. Oh and bring your most festive / scary Xmas jumper!
There will be a selection of walks - ranging from gentle and pretty through challenging and scenic. A chance to visit rivers and canals, Neolithic vistas such as Avebury and Stonehenge a short journey away, or just stroll the woods and vales so abundant to this area. We are in excellent cycling country, with some beautiful routes both on and off road. There is also activities such as brewery tours and Devizes castle.
Or for those wanting a bit more excitement, we have high ropes, zip wires and team activities right on site! (Going live soon!.) We even have a zumba session in the afternoon! So there will be a number of activities with something to tempt everyone!
The high point of the weekend will of course be the unrivaled three course Christmas dinner, a welcome feast at the end of a long day out and about! We have use of a large dining hall, liberally decorated in the brightest of Xmas themes, so bring your best festive jumpers!
Step out the front door and you're guaranteed a good day out... but you may find it hard to leave the welcoming lounge of comfy arm chairs and the great OutdoorLads festive cheer!
Dogs: Sorry, this event is not suitable for dogs. 
Events:
Car Sharing
Christmas is the time for sharing, so if driving to the event please consider offering spare seats to other members heading the same way. See below for further details.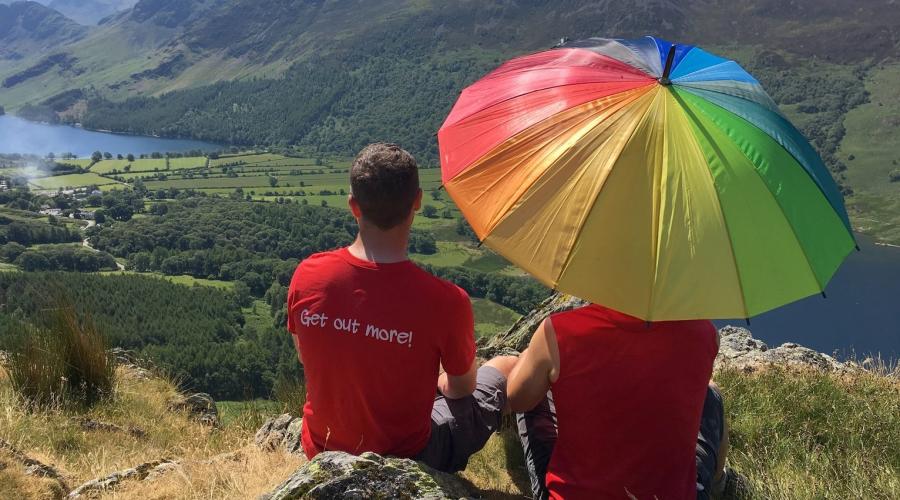 What to bring
You will need a towel, washing kit and clothes to wear about the hostel. Bedding is provided but it is always nice to have your own pillow. You will need the equipment and clothing you would normally take on an event, for example if walking: boots, waterproofs, warm clothing, bag and food and water bottle.
Please bear in mind that this is a wooded area and the weather here can be unpredictable. It could be very cold and windy or mild and sunny! So pack for worst and hope for best.

If you are unsure about anything please message the Event Leader.

Don't forget a gift for the Secret Santa - this should be wrapped and to the value of about £5 - and an Xmas top for Saturday evening!
Food & drink
Friday night: We will be cooking up an easy meal which will be available throughout the evening. 

Saturday breakfast: A mixture of pastries, cereals, bread and fruit.
Saturday lunch: Please bring a packed lunch.
Saturday dinner: Our famous OutdoorLads Christmas dinner!

Sunday breakfast: A mixture of pastries, cereals, bread and fruit.

Tea & coffee: Included throughout the weekend.
Other drinks: You will need to bring any other drinks you might want for the weekend.
Meeting & times
Nov 29 - pm
Location
51.355435240008, -2.0032024383545