The Big Clamber Fantastic: Climbing Taster
BIG Clamber-Fantastic! Weekend 2019
1 people attending
3 places left
With top-rope and lead climbs at every grade from complete beginner to seasoned pro, you decide how hard it gets!
This event is part of The Big Clamber-Fantastic! - our weekend celebrating indoor climbing and bouldering. To take part in this session, you'll need to have signed yourself into the bouldering centre as part of the main event. For more information on all the other exciting things that that we'll have going on, why not check out the main event page!
If you've never tried climbing the bigger walls and don't know your stoppers from your figure-of-eights, this is an opportunity for you to give it a go! We'll be spending Sunday at the biggest climbing centre in North London, where 450 routes over 95 lines set across 1000 square metres of wall offering top-roping, lead climbing and bouldering on a wide range of slabs, cracks, overhangs, off-widths and chimneys - there really is something to suit every level of climbing ability.
One of our leaders will get you kitted up and climbing up walls ranging between 6 and 12m, and also take you to do some more bouldering with the others around the centre.
Participation Statement
Please note that every person participating should be aware of (and accept) that those members perceived as 'in charge' or leading the event are not necessarily qualified, do not need to be qualified, and are not regarded by OutdoorLads, or themselves as 'technical experts' but are amateur climbers with some experience and who are happy to impart their knowledge. Any advice given should be considered with this in mind by the recipient.
All those attending the event must also be aware of the centre's own terms and conditions of participation and abide by them, along with any instructions given by the centre's staff. Everyone must also take responsibility for their own safety while participating in Indoor climbing events.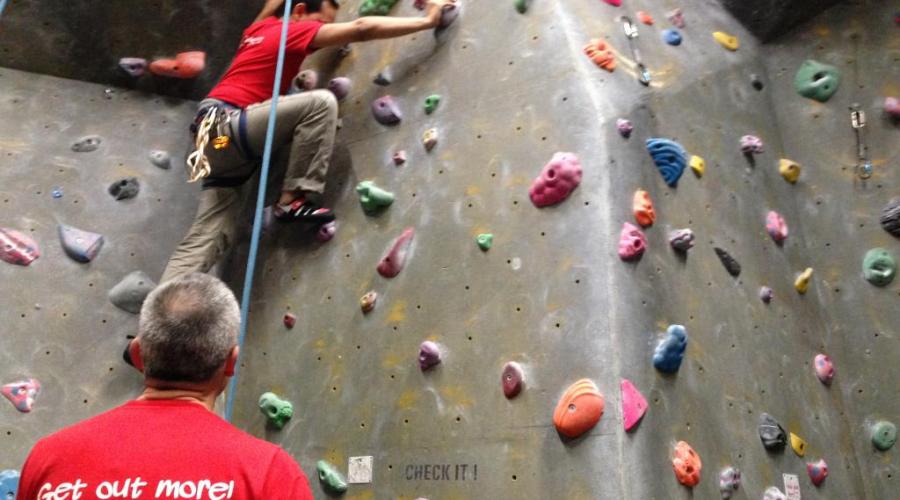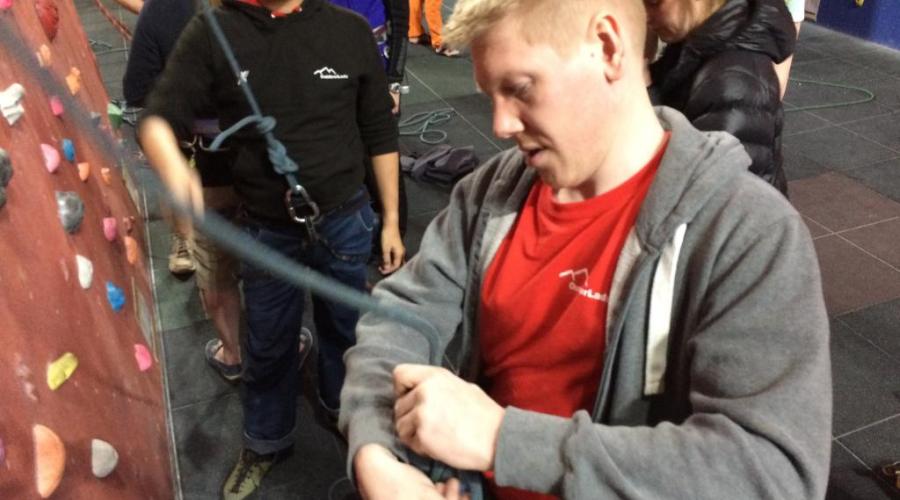 What to bring
If you have your own climbing gear, you can bring this along, but please make sure it is in good condition. If you do not have your own, you can hire everything you need directly from the centre. 
What to Wear
It is best to wear either shorts, combats or tracksuit bottoms with a t-shirt or vest. No jeans or any form of trouser which hampers movement. If you have any OutdoorLads branded clothing then please try and wear this as it will give the group a good level of visibility.
Any jewellery such as rings, watches, chains or bangles should be removed before beginning the session to prevent injury.
Changing facilities and showers are available at the centre, as are lockers to keep your stuff safe - these take a pound coin which you get back.
Food & drink
The centre has cafe which serves a selection of hot and cold food, cakes and snacks and hot and cold drinks along. Water to refill your bottles is available for free from filtered water dispensers dotted around the centre. 
Meeting & times
Mar 03 - am