The Berwyn Ridge (Cadair Berwyn & Cadair Bronwen)
8 people attending
4 places left
Event booking closes on Nov 25 at 08:00:00
This hike is about 20km (12.5 miles) with ~900m of ascent. While there's nothing particularly technical on this walk, it is quite long, so prepare for a full day out in the hills.
Join Outdoor Lads for a mountain walk in The Berwyn Mountains. These mountains are the tallest in North Wales outside Eryri. Being outside the national park, they're seldom visited and we'll likely have the mountains to ourselves.
The walk starts in the village of Llandrillo, from where we'll cut through a small section of farmland before winding our way up Coed y Glyn forest. Once we exit the forest, onto higher ground, we'll make our way up onto the main ridge; first summitting Cadair Bronwen (770m) and then Cadair Berwyn (827m), the walk's highpoint. After bagging the summit, we'll come off the ridge and descend back to Llandrillo.    
Points of interest on the route:
Llandrillo Village: The small village where we start and finish is one of Denbighshire's prettier villages, with several listed buildings; including St Trillo's Church and Pont Llandrillo Bridge. 
Coed y Glyn Forest: As we make our way onto higher ground, we'll make our way through this forest, which is a mix of native deciduous and introduced coniferous woodland. The Afon Llynor River (which we ford) also flows through the forest. 
Y Berwyn National Nature Reserve: Once we leave the forest and come onto the ridge, we'll enter Y Berwyn National Nature Reserve. The reserve is a very well preserved high moorland habitat, being home to many rare plants and animals. The reserve is also a European Special Protection Area for raptors, with significant populations of hen harriers, merlins and peregrine falcons.
Cadair Berwyn Summit: Our walk's high point offers fantastic views of much of Wales, including the impressive peaks of Eryri to the west and the Clwydian hills to the East.
Dogs are welcome, though will need to be on leads if we go through any fields with livestock. There are also several stiles they may need lifting over.
Once finished, we can go to the nearby pub.
Message the event leader if you've any questions.
IMPORTANT! - Participation Statement
You MUST complete a Participation Statement, in addition to booking your event space before attending an OutdoorLads event. You only need to complete this Participation Statement once, not for each event you attend. 
Image / photo credits: All leader's own images - with permission for OutdoorLads to use and reuse.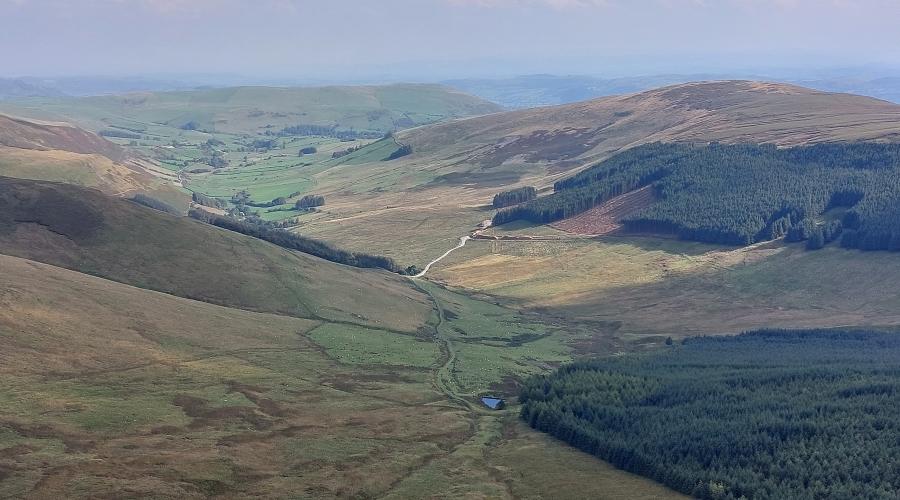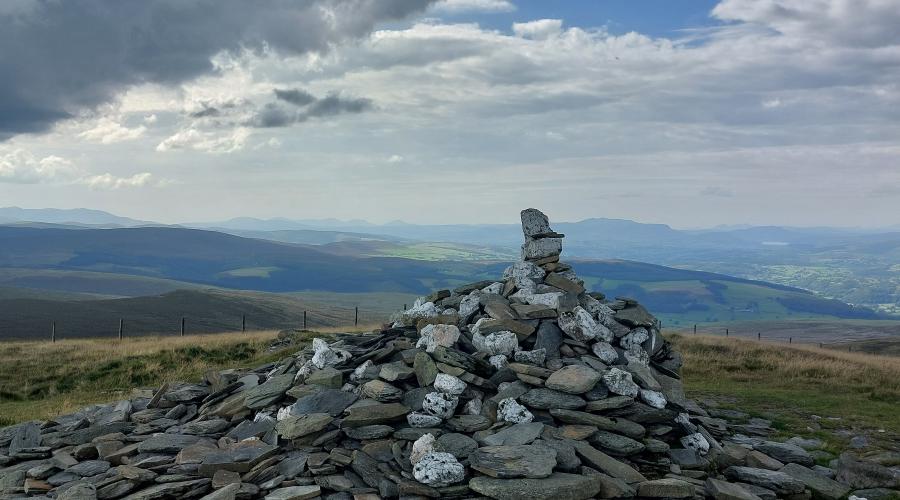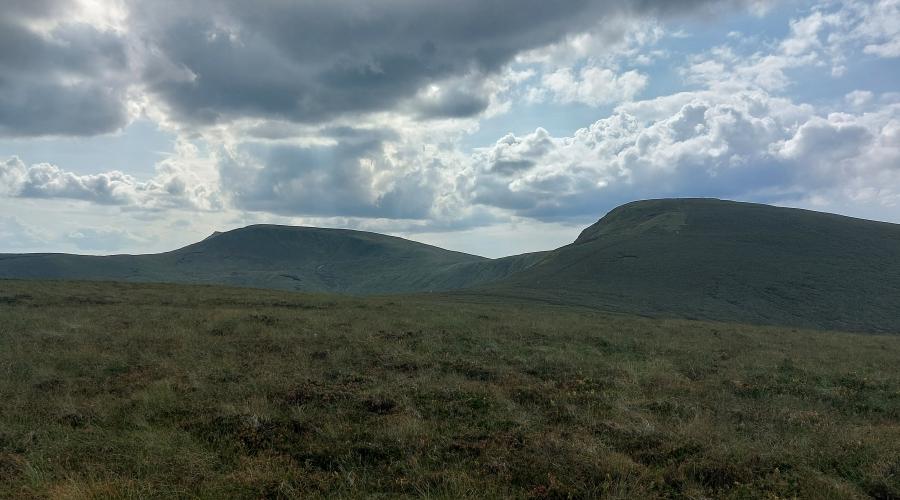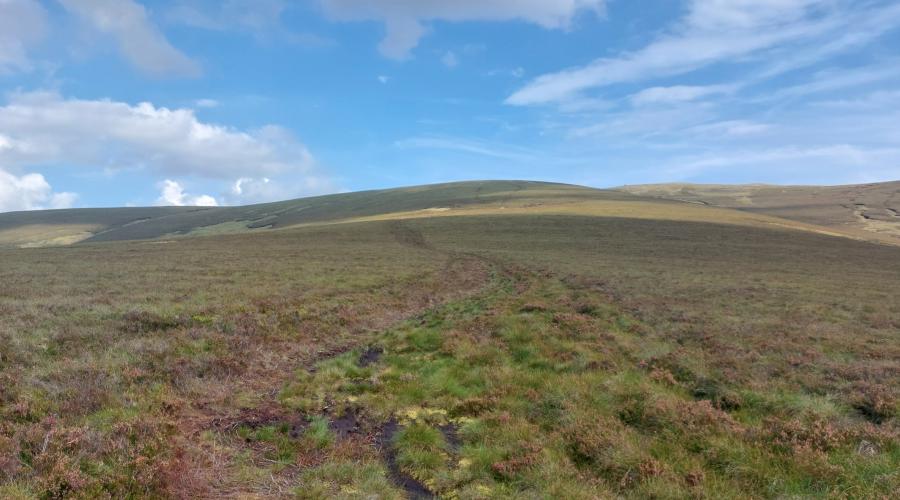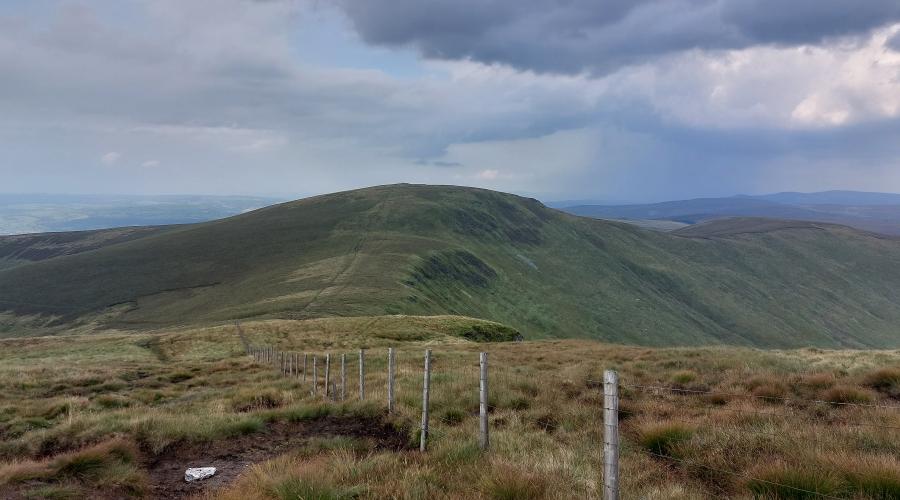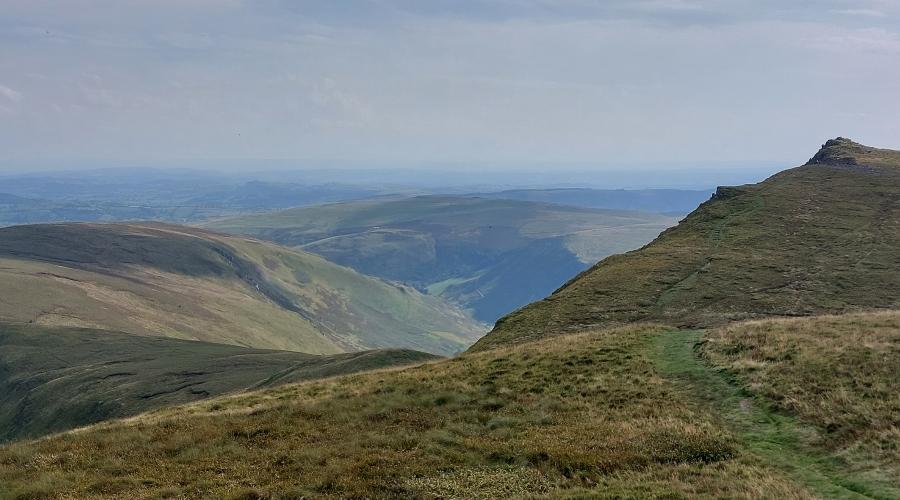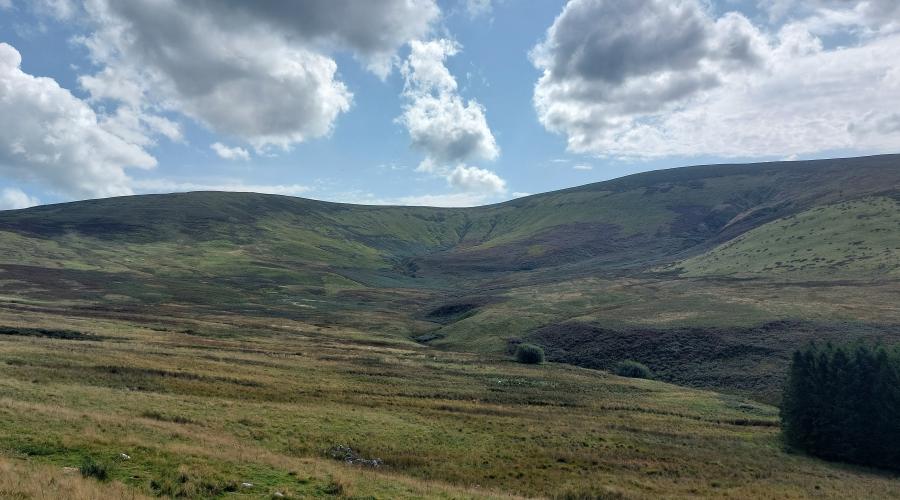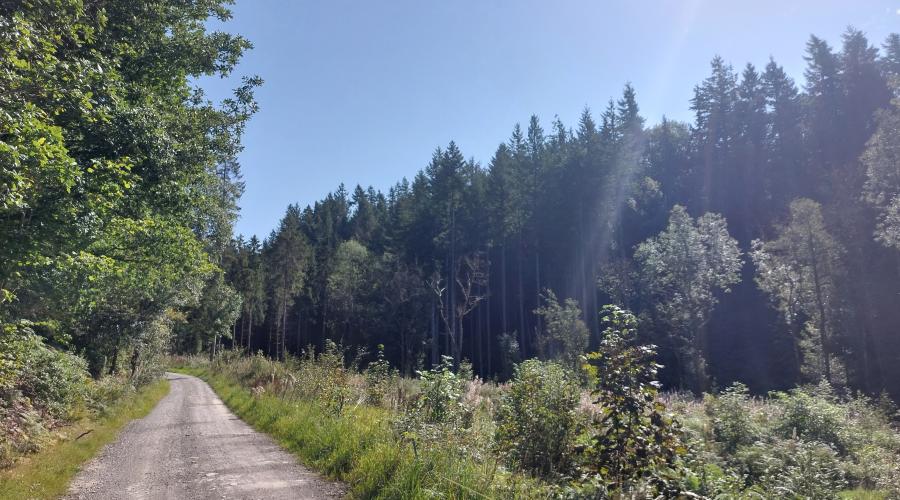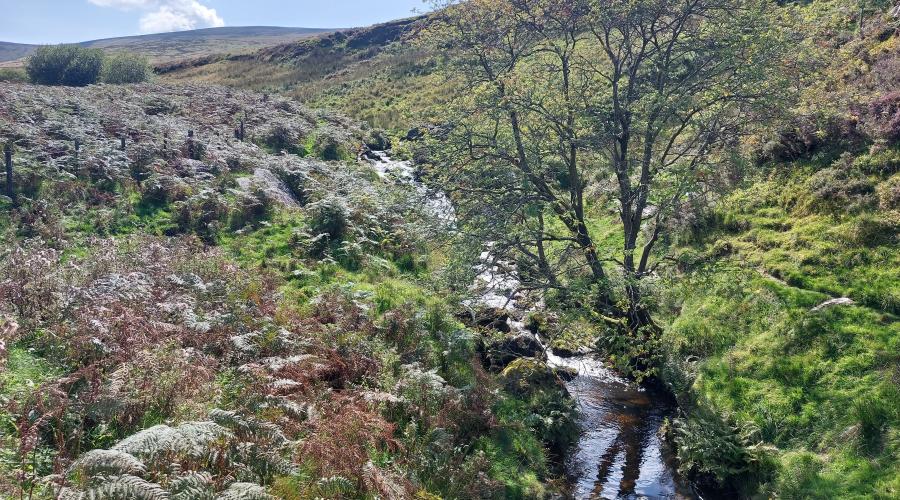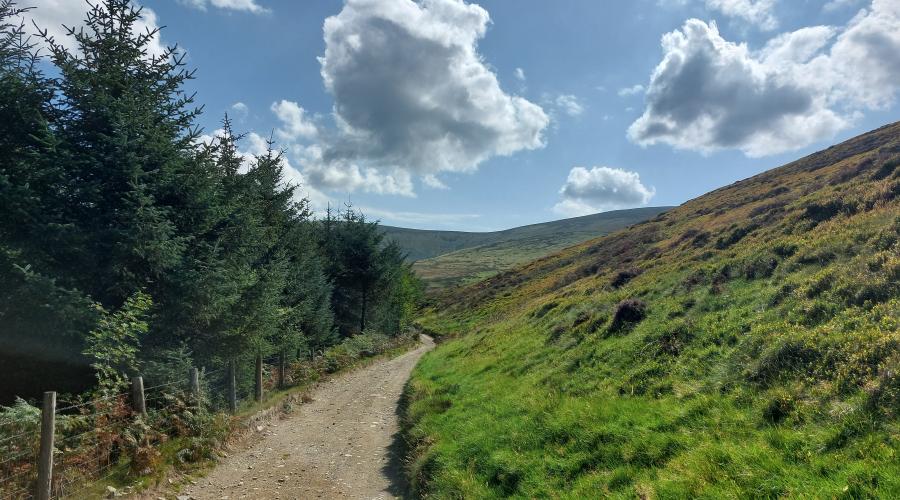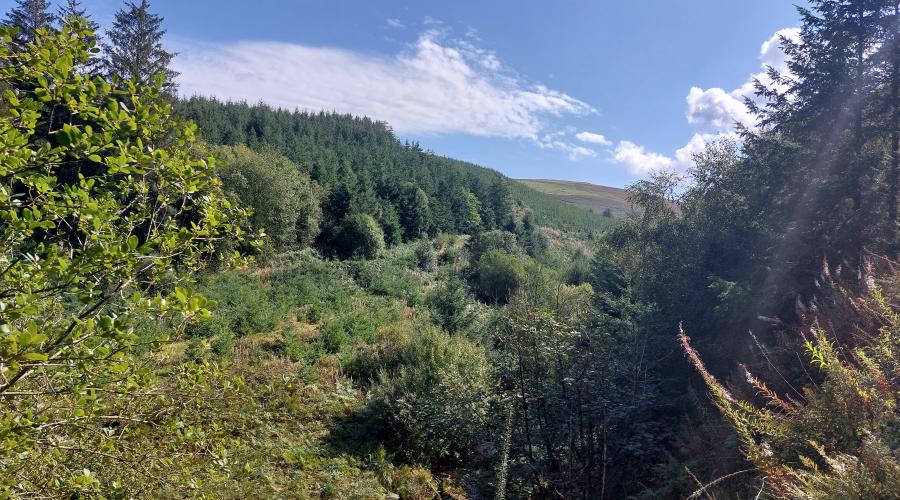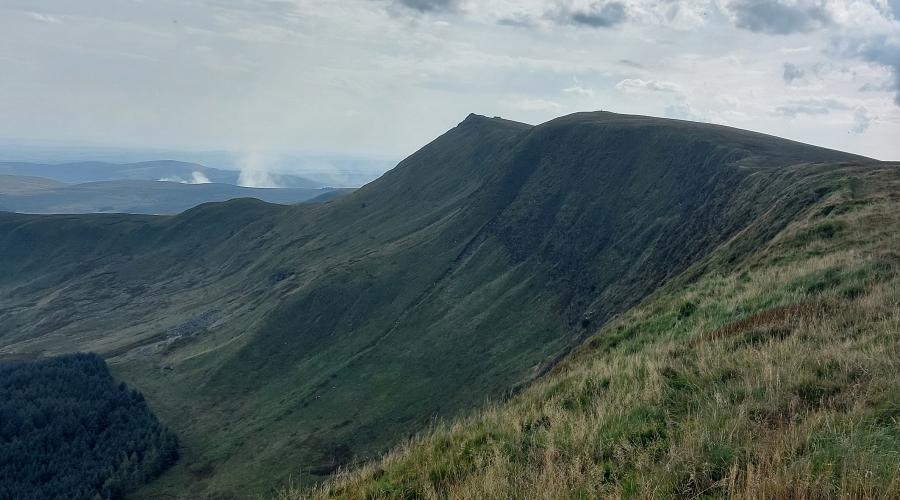 What to bring
Water: bring plenty of water (~2 Litres)
Medicines: if you have hay fever, diabetes, minor ailments etc.
Day rucksack: typically 20-30 litres, they are comfortable to wear and allow you to use your arms freely
Footware:  ideally designed for hiking, sturdy trail runners are OK too.
Socks: proper walking socks will keep your feet dry and help prevent blisters
Head Torch: Please bring a head torch, we'll likely be descending partly in the dark.
Layered clothing: lets you quickly adapt to changes in the weather and body temperature. Go for a base layer (vest or t-shirt) and a mid layer (a micro fleece or shirt) and in cooler weather add an outer layer (a windproof jacket or thick fleece)
Trousers: ideally no jeans as they become heavy and cold in the rain, breathable fabrics are more comfortable and dry and on warm days shorts are OK
Waterproofs: essential when hiking in all but the calmest of weather, breathable fabrics are more comfortable and dry
Gloves: Windproof, or better still, waterproof gloves are the best choice, bring a spare pair if expecting rain
Hat or cap: stay warm in winter and shaded in summer
Sunglasses: for any sunny day, even in winter
Sun cream: can be useful even on cloudy and winter days
Snacks: bring biscuits, energy bars, gels, bananas, chocolate or dried fruit for example and put them somewhere easy to get hold of
Lunch: bring a packed lunch
Food & drink
Please bring lunch, snacks and plenty of water. As the weather may be cold, you may want to bring a flask with a hot drink or soup too. After the hike, there is a local pub where we can go for post walk refreshments
Meeting & times
Nov 25 - am