186 people attending
14 places left
Sit back and enjoy.....
Join the Board of Trustees on Zoom as we conduct our AGM - this is our Annual General Meeting and opportunity for all members to hear what OutdoorLads has done in the last year and what lies ahead of us.
2020 has been a challenging year so far for us all and no doubt much of what we talk about will revolve around how OutdoorLads has navigated the months that have passed and our vision for getting back to what we do best, Getting Out More. 
Everything about the AGM is the same this year as last, except sadly we wont be seeing you in person - the meeting will be hosted on Zoom on a Monday evening for a change. The details of how to access the meeting will be listed in the "location" section below closer to the time of the event. 
The agenda will include: a round up from our Chairman, Matt Tennant; an update from our Trustee for Leaders, Neil Sharp; and a summary of our financial position from our treasurer, Ted Youngman. There will also be updates from your other trustees: Danny McKeown-Henshall, Danny Ballantyne, Dan Barcroft, Steven Allan, Fergus Brunning, Jimmy Brash and Co-Opted Board member Simon Hawthorn. So, plenty to keep you entertained for a Monday evening!
There will also be the chance to stand as a trustee yourself - in these challenging times, we are always keen to speak to members who may be able to stand as board members and trustees, once elected.  But if standing as a trustee is not something you might consider, why not see if there is anything else you can do for OutdoorLads - you could be a leader? You could assist on our BIG events or help out with event planning.
Before the meeting we will email out all supporting information such as our annual accounts, manifestos for any trustees seeking election and other important news so watch out for that, and prepare any questions you may have as a result.
We really hope you can join us - we require 100 members to attend the meeting so that we are quorate. This is the minimum limit that our constitution allows for formal business to be conducted.  So please join us and be part of YOUR charity at this important time.
Papers for the meeting will be published as they become available on this page here.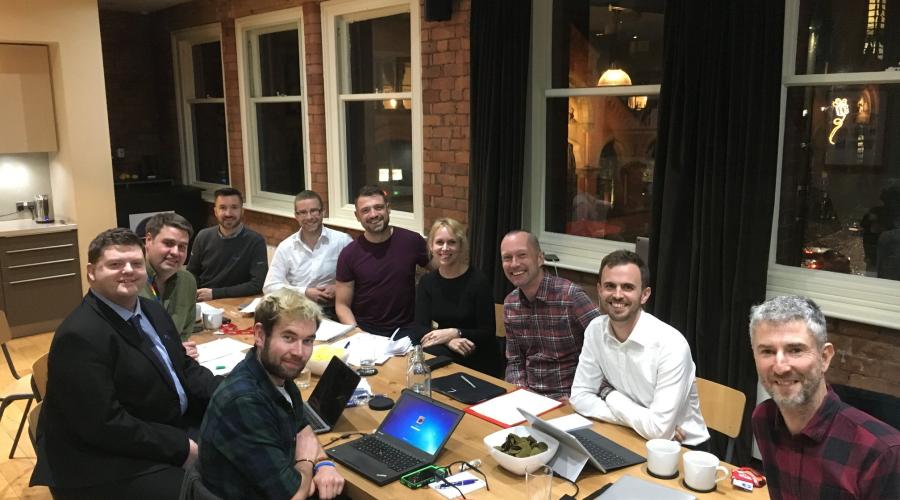 What to bring
Be ready with any questions you might have on any of the supporting documents. If possible, you can email support@outdoorlads.com in advance with your question, this will ensure a more thorough answer and equally this can be useful if you prefer not to ask the question at the AGM itself.
Food & drink
Hopefully you will have had your dinner before the meeting but you are welcome to raise a drink with us - whatever your tipple may be!
Meeting & times
Sep 21 - pm