18 people attending
0 places left
Potential bad weather in Winter on the Moors
Come along to this 3-night event in Exmoor with OutdoorLads!
There's always something a little bit dramatic about being on the Moors in Winter.  Especially when you're nestled on the northern coast of Exmoor, just a stone's throw from some of the highest cliffs in the country.  What better time then to spend a weekend in this beautiful part of the countryside.
We'll be staying at the Exmoor Bunkhouse - a converted barn owned and managed by the National Trust providing comfortable, high standard accommodation. The bunkhouse is situated at Countisbury on the North Devon coast surrounded by the moors, and the South West coastal path a stones throw away. The linked towns of Linton and Lynmouth are nearby with stunning coastal views and a water-powered funicular railway – the highest and steepest of its kind in the world!
With so much to offer what's not to like! Surrounded by the dramatic Watersmeet valleys, rugged moorland and an impressive rocky coastline, the Exmoor Bunkhouse is an ideal way to enjoy the tail end of winter.
As this is a bunkhouse please remember to bring either a sleeping bag or duvet. 
Dogs: Sorry the Bunkhouse does now allow dogs to stay.
What will we do?
This is a 3 night weekend (Fri, Sat and Sun) leaving Monday morning event.
Friday Evening: Arrive, meet the rest of the group and socialise, welcome meeting and chill.  We'll have the usual Outdoor lads buffet. Please bring something that can be shared between two or three people.
Saturday Day: After breakfast (which is included in the event cost), we'll head into the surrounding countryside for a good walk. Please bring a packed lunch with you and maybe pack a flask for a hot drink if it's cold. Depending on the walk route we may be able to stop off at a local pub too!
If you live locally and would like to join us on the day walk but missed out on a spot for the whole weekend, there is a separate day walk event now live with some additional spaces.
Saturday Evening: Relax, socialise, and chillout until Dinner, included in the event cost.
Sunday: After breakfast (included in the event cost), we're going to head west from the bunkhouse along the Coastal Path to Lynton and Lynmouth where people will be free to spend a few hours catch the Lynton to Lynmouth Cliff Railway, explore Glyn Lyn Gorge museum and hydro power station, or just warming up in one of the many pubs in the town.  We'll then walk back to the Bunkhouse along the West Lyn River
Sunday Evening: More relaxing, socialising, and chillout-ing until Dinner, included in the event cost.
Monday: After breakfast (still included in the event cost) you are either free to go home or join us as we visit the Valley of the Rocks - inspiration for poets such as Coleridge and Wordsworth and maybe head into Lynmouth for a pub lunch before heading off.
Photos: Taken by event leaders and used with permission. 
IMPORTANT! - Participation Statement
You MUST complete a Participation Statement in addition to booking your event space before attending an OutdoorLads event. You only need to complete this Participation Statement once, not for each event you attend.
COVID-19 – IMPORTANT, Please read the following before you sign up to this event:
Anyone with COVID-19 symptoms, even if they are extremely mild, or who lives or is in a support bubble with someone showing symptoms, is asked not to attend. This is in line with the government's coronavirus advice.
You must also immediately self-isolate and not attend the event if you or someone in your household or support bubble shows coronavirus symptoms or tests positive. You can find the NHS self-isolation guidance here.
OutdoorLads' Covid-19 Policy for hostel and BIG events applies to this event. On arrival, we will need to see evidence that you are fully vaccinated, or have registered a negative lateral flow test in the last 48 hours, or have Covid-19 antibodies. Evidence of this can be obtained via the NHS App in England, with equivalent schemes available in Wales and Scotland. Our full policy and more details can be found here.
Photo Credits: All photos taken by OutdoorLads members and permission is granted to OutdoorLads for further use.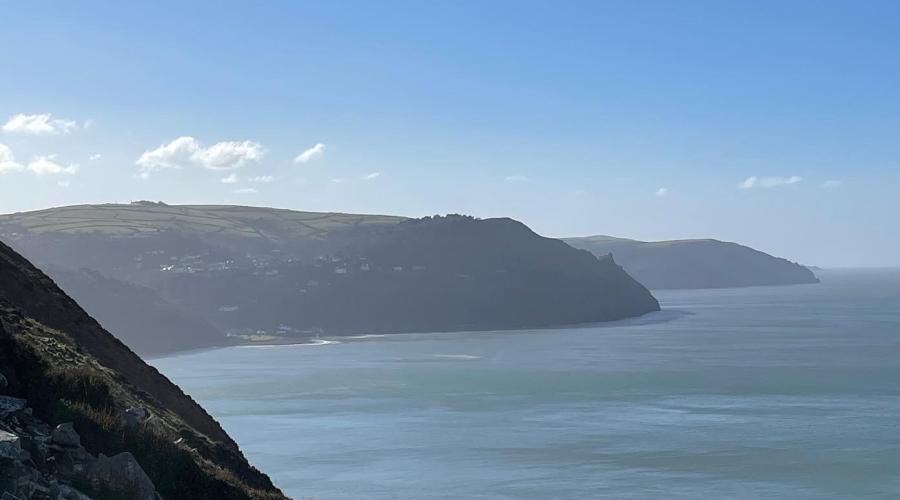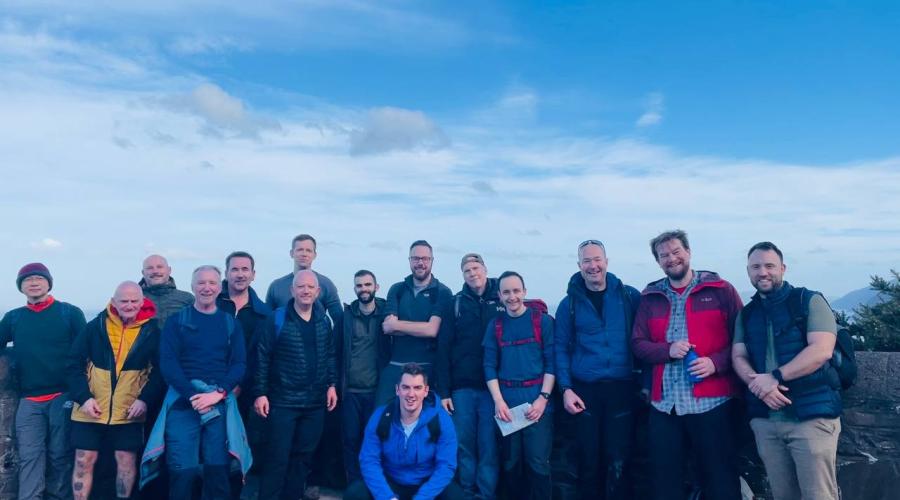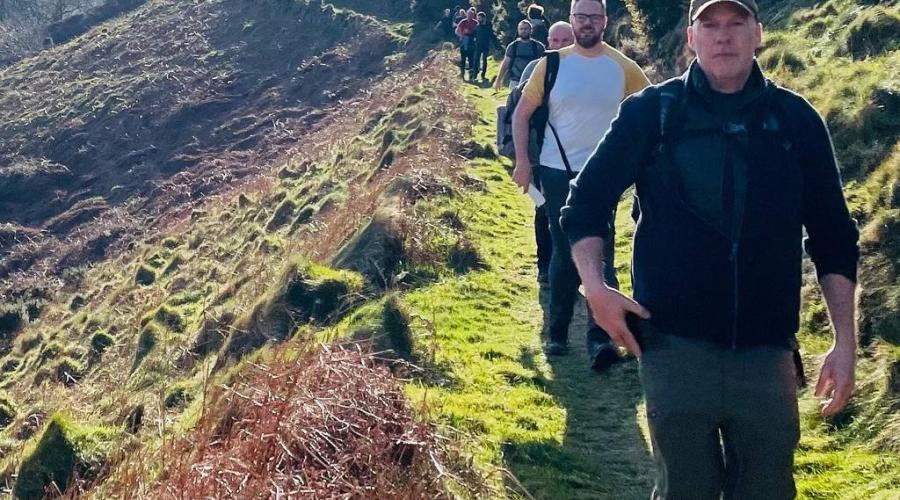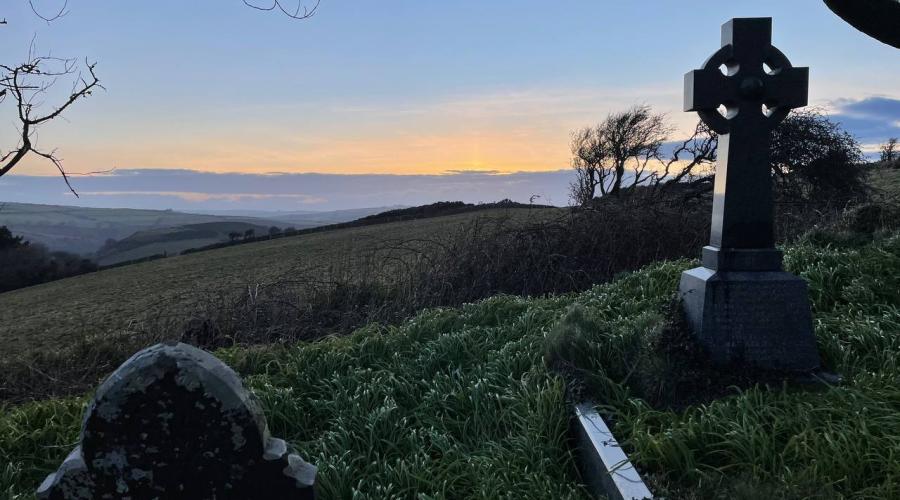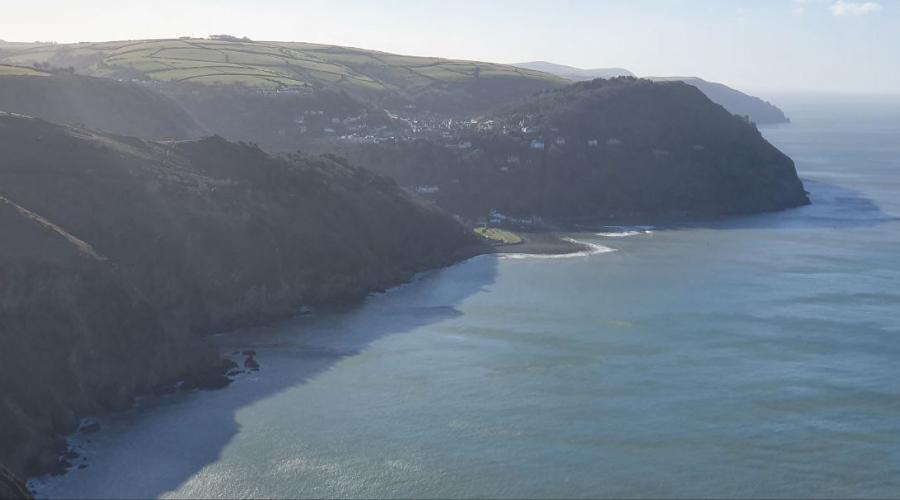 What to bring
As this is a bunkhouse please remember to bring either a sleeping bag or duvet.  A fitted sheet, two pillows and pillow cases are provided. Other items to remember are a towel, your washing kit and clothes to wear about the hostel.
Here's a quick check list of kit to bring with you for our walks on Saturday and Sunday: Hiking boots, Walking socks, Gaiters (if you have them), and Walking trousers (not jeans or joggers please), Waterproof trousers, Warm Layers, Waterproof jacket, Hat, Gloves, Rucksack. Non essentials include any personal Emergency Equipment or medicines and Map/compass if you'd just like to know where you are. A flask for a hot drink might also come in handy if it's chilly. 
The weather can be unpredictable and change quickly in this area, so do please come prepared.
Food & drink
The event cost includes breakfast on all three days (Saturday, Sunday and Monday), and dinner on both Saturday and Sunday evening and tea/coffee throughout the weekend.
Dinner on Friday evening will be the usual buffet. Please bring a contribution to feed about 2-3 people.
You will need a packed lunch for Saturday daytime walk and of course your own soft and alcoholic drinks for the weekend.  The Sunday daytime walk should mean that we'll have lunch in Lynmouth so there are places to buy lunch there (although at the very end of February, there may not be too many places open yet).
Meeting & times
Feb 25 - pm
Location
51.231847836149, -3.797058476766