Walk through the Cheshire Countryside to Alderley Edge
10 people attending
10 places left
This hike is about 20km (12.5 miles) with approximately 300m of ascent. Most of the ascent is gradual, with only a few short steep sections. As the weather may be wet, paths and trails may be very muddy.
Join Ant and the Outdoor Lads for a hike through the Cheshire countryside to the woodlands of Alderley Edge.
The walk will start in the small car park outside Chelford train station. When we leave the station, we'll walk through areas of wetland, woodland and farmland until we reach National Trust's Alderley Edge woodland, where we'll have lunch overlooking one of Cheshire's finest views. After lunch, we'll head through the woods, more farmland, and the village of Nether Alderley; before getting back to Chelford. 
Points of interest on the route:
Bloor's Pits Quarry: A former quarry, now wetlands that are home to many water bird species including swans, herons and cormorants.
Alderley Edge Forests: A National Trust site, the forests contain many different tree species and is home to a wide variety of woodland birds. The most famous part of the forest is The Hearth of Albion or 'The Edge', a sandstone escarpment that offers expansive views over the Cheshire countryside.
Nether Alderley: A small village we'll pass on the way back to Chelford. The village contains a grade 2 listed water mill, built in 1595 AD and the grade 1 listed St Mary's Church; built in 1300 AD, the church is one of Cheshire's oldest.
Dogs are welcome, though will need to be on leads if we go through any fields with livestock. There are also several stiles that dogs may need lifting over.
Once finished, we can go to the nearby pub.
Message the event leader if you've any questions.
IMPORTANT! - Participation Statement
You MUST complete a Participation Statement, in addition to booking your event space before attending an OutdoorLads event. You only need to complete this Participation Statement once, not for each event you attend. 
All photos taken by the leader and can be used for other ODL events.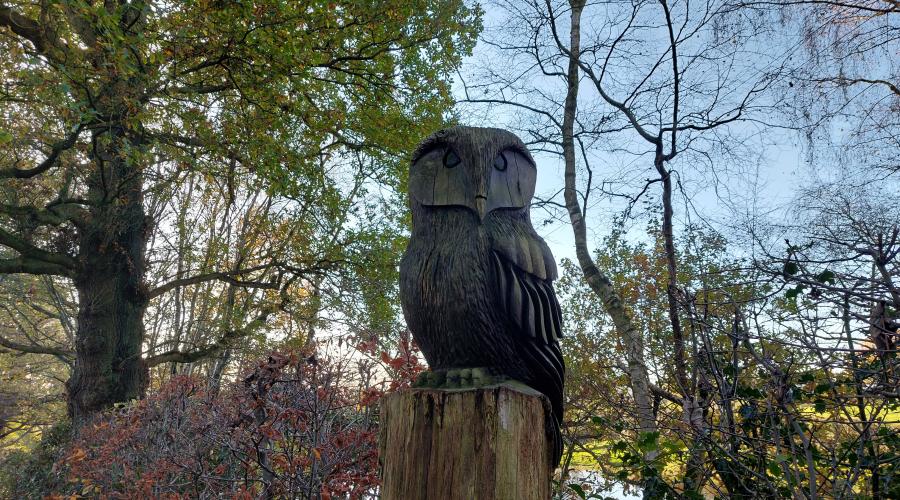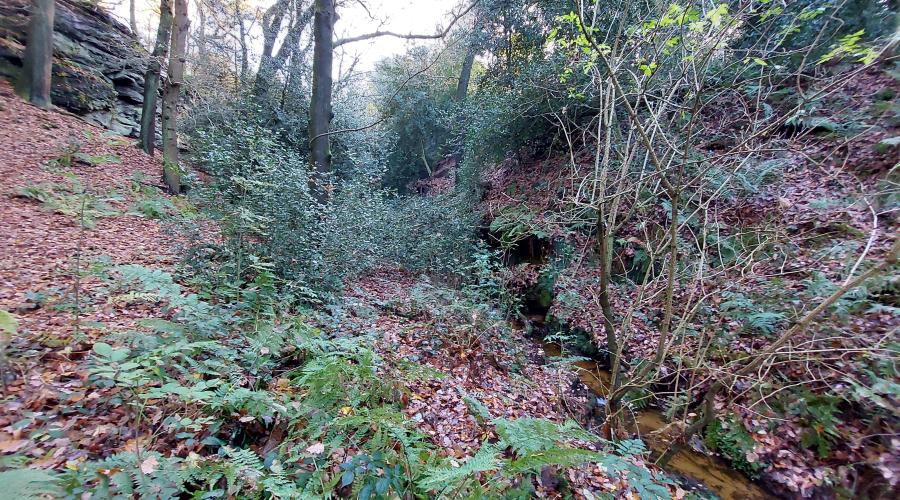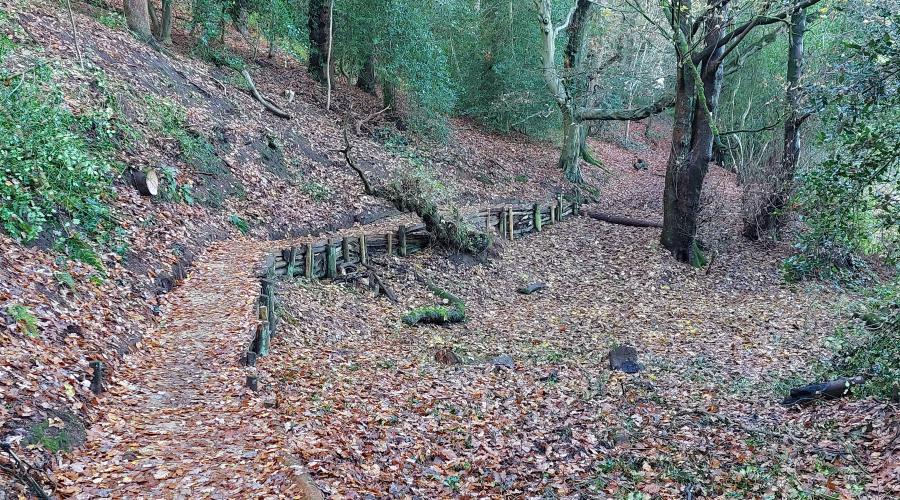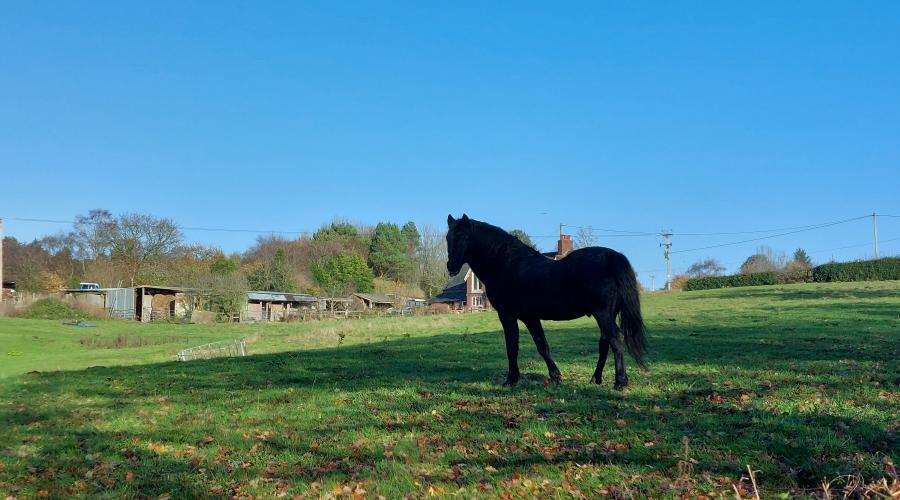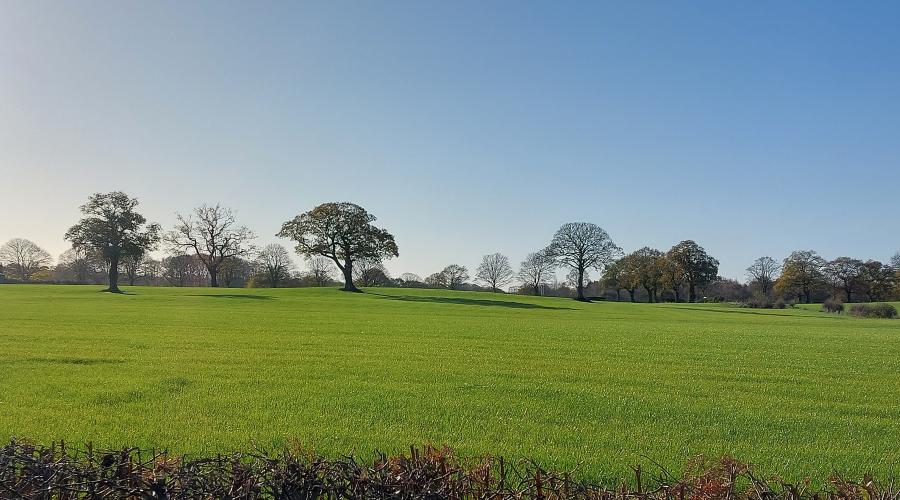 What to bring
Water: bring plenty of water (~2 Litres)
Medicines: if you have hay fever, diabetes, minor ailments etc.
Day rucksack: typically 20-30 litres, they are comfortable to wear and allow you to use your arms freely
Footware:  ideally designed for hiking, sturdy trail runners are OK too.
Socks: proper walking socks will keep your feet dry and help prevent blisters
Layered clothing: lets you quickly adapt to changes in the weather and body temperature. Go for a base layer (vest or t-shirt) and a mid layer (a micro fleece or shirt) and in cooler weather add an outer layer (a windproof jacket or thick fleece)
Trousers: ideally no jeans as they become heavy and cold in the rain, breathable fabrics are more comfortable and dry and on warm days shorts are OK
Waterproofs: essential when hiking in all but the calmest of weather, breathable fabrics are more comfortable and dry
Gloves: Windproof, or better still, waterproof gloves are the best choice, bring a spare pair if expecting rain
Hat or cap: stay warm in winter and shaded in summer
Sunglasses: for any sunny day, even in winter
Sun cream: can be useful even on cloudy and winter days
Snacks: bring biscuits, energy bars, gels, bananas, chocolate or dried fruit for example and put them somewhere easy to get hold of
Lunch: bring a packed lunch
Food & drink
Please bring lunch, snacks and plenty of water. As the weather may be cold, you may want to bring a flask with a hot drink or soup too. After the hike, there is a local pub where we can go for post walk refreshments.
Meeting & times
Jan 28 - am