Vistas after Christmas and Good Cheer before New Year
20 people attending
0 places left
1 person waitlisted
Event booking closes on Dec 30 at 10:30:00
Distance is 18 km (11 miles); total ascent is 454 m; relief is quite hilly; terrain is dirt, gravel, grass and tarmac.
[To the tune of The Twelve Days of Christmas] "On the sixth day of Christmas, OutdoorLads gave to me: six peaks a-mazing, five old-en things, four calming wards, three peng glens, two fertile droves, and a starting point that's user-friend-leee."
Six peaks amazing: Not peaks, just modest hills: Pewley Down (115m, the first of the North Downs after the Wey Valley), St Martha's Hill (175m), Tangley Hill (113m), Chinthurst Hill (125m), Christmas Hill (yes indeed, and it's just a road, 50m up) and St Catherine's Hill (57m) (all scattered hills on the disjointed greensand ridge). The hills conveniently get lower in height as our energy begins to flag and our legs ache. Pewley Down and St Martha's and Chinthurst Hills give wonderful views and we'll have lunch at Chinthurst. 
Five olden things: Actually many more, but chiefly Guildford Castle (just a keep from the 11th to 13th centuries in a well-kept park), St Martha's Church (19th century, by Henry Woodyer and on the hill on the Pilgrims' Trail), Great Tangley Manor (billed as 'Britain's Oldest House', certainly in the Domesday Book of 1086, but now mostly 13th to 16th centuries), Chinthurst Hill Tower (Late 19th century folly), Shalford Mill (18th century, tiled vernacular and very pretty, donated to the National Trust in 1932), and St Catherine's Chapel (a 14th century chantry chapel, ruined). 
Four calming wards: The villages of Chilworth (we'll just see farms), Blackheath (beautiful, trim, Arts and Crafts-style, hidden on its forested heath with a curious 'Spanish Mission' style church of 1895 by C Harrison Townsend, architect of the Horniman Museum), Wonersh (we'll just see big houses) and Shalford (old cottages and 19th century workers' dwellings, much tile-hanging and roughcast building, plus The Old House which is 17th century). 
Three peng glens: The river valleys of the Tillingbourne (narrow, wooded, pretty), the Wey (wider, its sides given over to public parks), and the dry valley between the North Downs and the greensand hills and heaths (arable and pastoral fields). ('Peng' is teenager speak for very attractive, as in 'Jensen Ackles is so peng'.)
Two fertile droves: Not really droves, just broad tracks, of the Pilgrims' Trail (from Winchester to Canterbury) and the Downs Link (from Guildford to Shoreham), plus many more lanes and footpaths winding over hill and down dale, through forest and heath and between pretty places.
A starting point that's user-friendly: Plenty of fast trains and roads to and from Guildford Station. You'll get to the rendezvous and home again in no time.
The route (please click the link in red to be taken to the Ordnance Survey website):
Walking through Guildford town centre past the castle we'll ascend out to Pewley Down. A bridleway heading southeast will take us to the Pilgrims' Trail heading east to St Martha's Hill. We'll then descend down the Downs Link path to Chilworth and then Blackheath. Heading west again along the Downs Link we'll ascend Tangley Hill and reach Chinthurst Hill, which we'll ascend to have lunch at about 13.30. Heading south off the hill we'll reach Chinthurst Lane which will take us to Shalford. Here, we'll take a tiny detour to see the mill, then head to the River Wey which will take us back to Guildford along its riverside path, but not before another detour for the last hill, if you're keen, and a very small one, of St Catherine with her crumbling chapel. 
Dogs:
Dogs are very welcome on all my walks and this is a good dog walk, with plenty of woods and heaths for a dog to run free, although there may be livestock in some fields necessitating the dog going on a lead. A dog off the lead must be obedient. 
COVID-19 - IMPORTANT: Please read the following before you sign up to this event:
Anyone with COVID-19 symptoms, even if they are extremely mild, or who lives or is in a support bubble with someone showing symptoms, is asked not to attend. This is in line with the government's coronavirus advice.
You must also immediately self-isolate and not attend the event if you or someone in your household or support bubble shows coronavirus symptoms or tests positive. You can find the NHS self-isolation guidance here.
The main symptoms of COVID-19 are a high temperature, a new continuous cough, and a loss or change to your sense of taste and/or smell.
You may be subject to local lockdown restrictions, which you must fully comply with. Details of the location of these restrictions can be found here for England, Scotland, Wales, and Northern Ireland.   
We do not encourage car sharing to events during the pandemic. Please comply with the safety travel guidance for England, Wales, and Scotland. Face coverings should be worn on public transport.
OutdoorLads will support the tracing systems in place across the UK  and attendance at an OutdoorLads event is considered permission to use contact details for this purpose if requested by the appropriate authority.  
All are required to practice social distancing – staying 2m (not 1m) apart at all times, including the lunch stop. Remember: Face, Hands, Space.
Unfortunately, there won't be any planned pub / café stops en route or at the end, and please don't share sweets or snacks with others – we're sorry!
Please bring your own hand sanitising gel for your own use throughout the day. Use of face coverings is at your own choice, but please bring one with you just in case it's needed. Please bring any other PPE items required. Bring a disposable bag for any used PPE.
Members are advised to bring their own small first aid kit for personal use..
Be aware that opportunities for toilet stops may be minimal if facilities are closed.
Please, please cancel at your earliest opportunity if you are unable to attend or are unwell, so that we can allow others to take up these valuable event spaces.
Much as it's difficult - no handshakes or hugs!
COVID-19: Participation Statement
OutdoorLads draws your attention to the fact that travelling and being away from home increases the risk of receiving and transmitting Coronavirus, whilst it is present in the UK. You are likely to choose not to participate in OutdoorLads events whilst there is a risk of Coronavirus transmission. However, should you choose to participate in OutdoorLads events whilst the risk is present, you must be aware of and follow the law and government guidelines, both when travelling to and from events as well as when participating in events.
Please note that every person participating should be aware of (and accept) that those members perceived as 'in charge' or leading the event are not experts,  do not need to be experts, and are not regarded by OutdoorLads, or themselves as experts, but are amateurs with some experience in the event type and who are happy to impart their knowledge.  Any advice given should be considered with this in mind by the recipient.
By signing up to and attending an OutdoorLads event, you are confirming that you have read, understood and accept the content of this statement.
Please see our website for more information including an FAQ about our events.
(Picture credits: First four images taken by the leader (he's cool with OutdoorLads using them). The other images are: Guildford Castle by Len Williams; Pewley Down, Guildford, with 'The Chantries' in background by Keith Rose; Inside St Martin, Blackheath (7) by Basher Eyre; North Side of Tangley Hill by Colin Smith; Coppicing on Chinthurst Hill by Colin Smith; Chinthurst Hill Folly by Colin Smith; Shalford Mill by Des Blenkinsopp; Approaching St Mary, Shalford on the A281 by Basher Eyre; Guildford - St Catherine's Chapel by Colin Smith. The third party images are licensed for use under Creative Commons CC BY-SA 2.0.)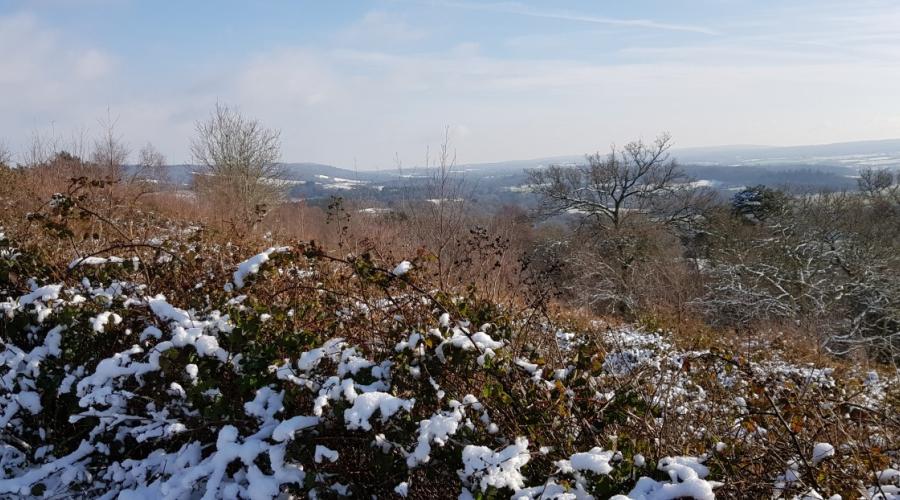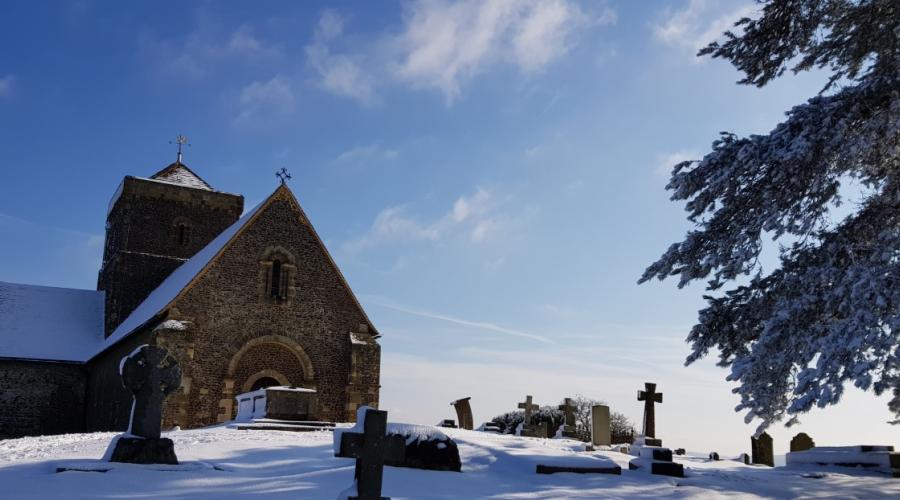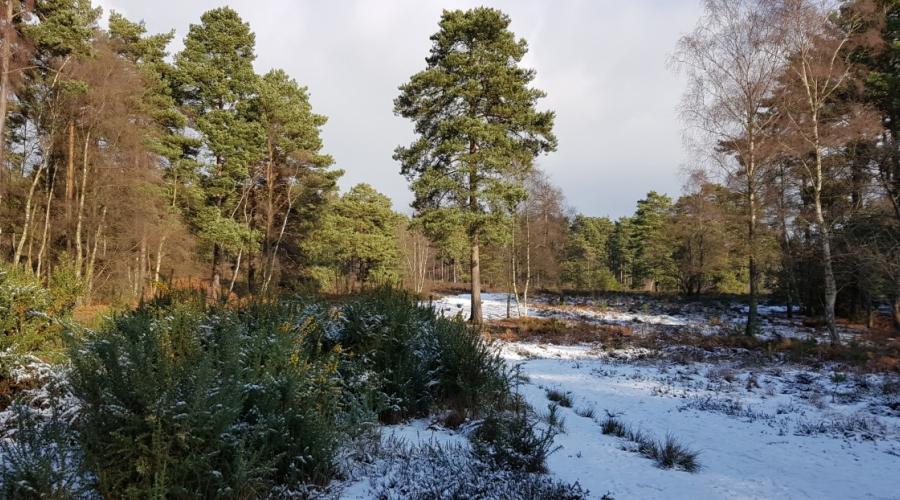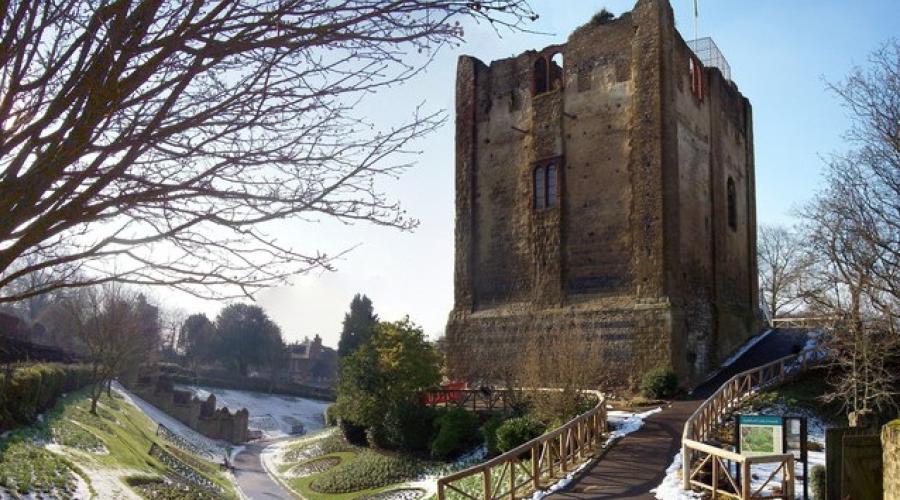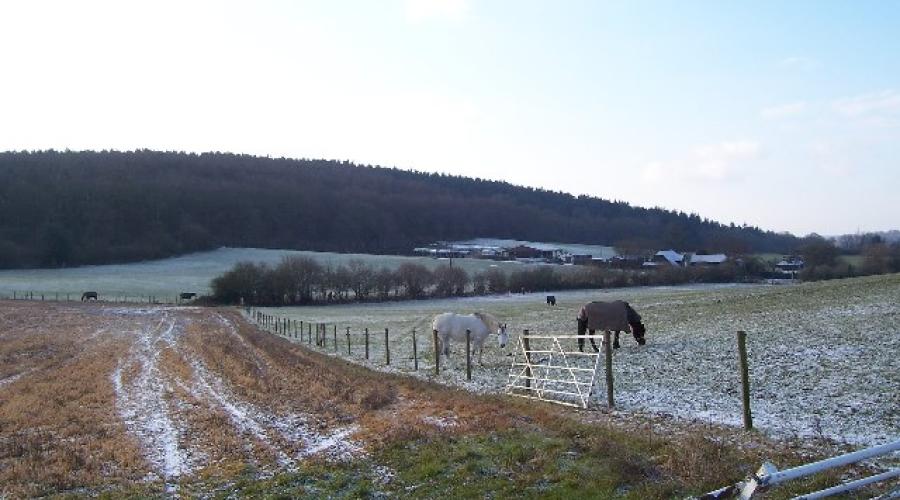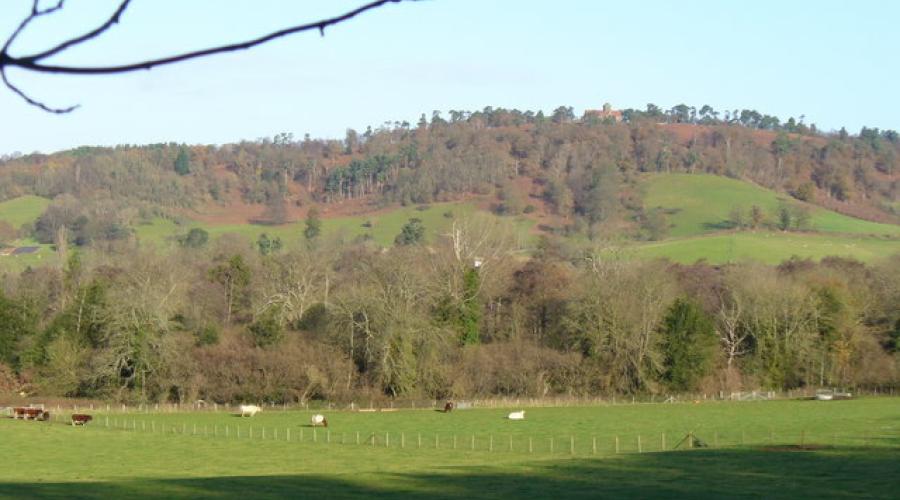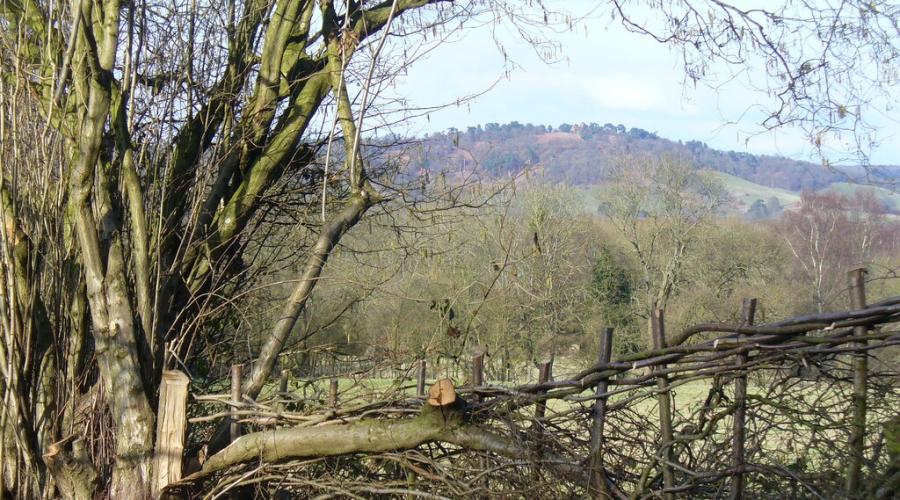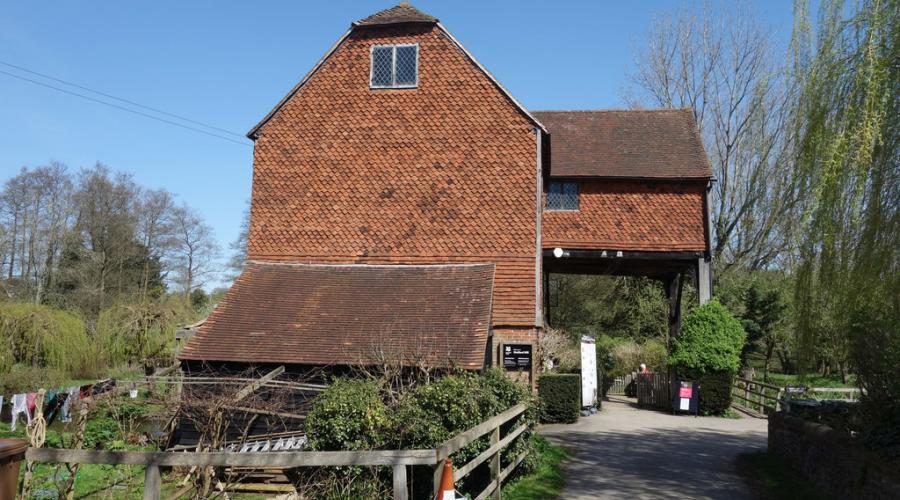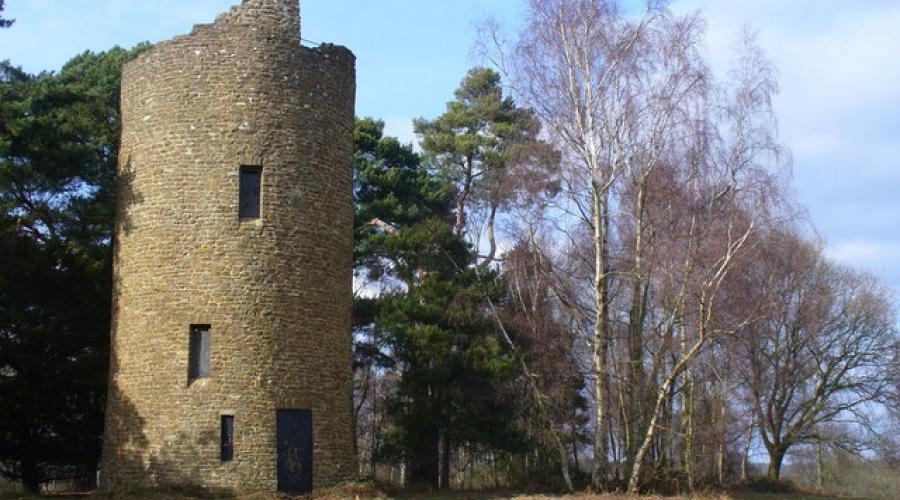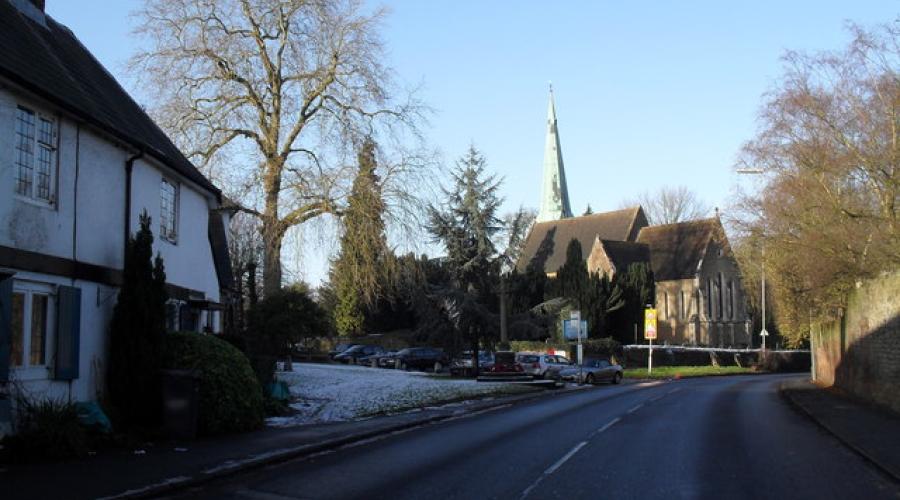 What to bring
Walking boots with thick socks will be essential to cope with the climbing. Wear clothing appropriate to the weather including warm kit in case of cold weather and waterproof kit in case of rain. Gaiters might be an option too in the event of muddy conditions. Much of the walk will be on tarmac lanes, but some tracks will inevitably be muddy. 
Food & drink
A pub lunch will still probably be impossible, so please bring a packed lunch and lots to drink. There is an M&S at Guildford Railway Station. 
Meeting & times
Dec 30 - am