Snowdonia Climbing & Scrambling Weekend (Bunkhouse Accommodation)
16 people attending
4 places left
This mountain environment is more advanced & challenging in various ways.
We're back in North Wales for another epic weekend of mountaineering in one of our favourite mountain huts!
Snowdonia is renowned for it's rugged and challenging mountain environment, and we plan to make the most of it this weekend, with a choice of Multi-Pitch Trad CLIMBING and SCRAMBLING. To help us plan the weekend we'd ask you to sign up to either one of these activities at the same time as when you book on the bunk House accommodation.
If you are looking for gentler activities or an easier mountain walk, then sorry, this event isn't for you.
We'll all be coming together in the evenings in this charming, but basic mountain hut, ideally situated to access the many fantastic areas nearby such as the Llanberis Pass, Ogwen, Tremadog, the Moelwyns, and so much more!
No meals are provided for this weekend, so you will need to make your own arrangements for food, however tea and coffee will be available. The hut has a full working kitchen, and a pub 5 mins away which serves good pub grub, and is a great option for the Saturday night.
Sleeping arrangements are Alpine-Style bunks and bedding is not provided - you'll need a sleeping bag and pillowcase, although pillows are provided. The hut does have hot water and good electric showers.
Dogs: This event is not suitable for dogs as dog's are not permitted in the hut. 
How to book: You'll need to book and pay for a place in the bunkhouse on this page you're currently on. You'll also need to book a place on one of the two activities by following these links: Multi-Pitch Trad Climbing OR Scrambling. Places on the activities are limited in number, so please check your preferred  activity has space before you book the bunkhouse!
All photos by event leaders with permission granted to OutdoorLads for their use. 
Participation Statement
You MUST complete a Participation Statement, in addition to booking your event space before attending an OutdoorLads event. You only need to complete this Participation Statement once, not for each event you attend. 
Anyone with COVID-19 symptoms, even if they are extremely mild, or who has recently tested positive for Covid-19, is asked not to attend.
Please note that every person participating should be aware of (and accept) that those members perceived as 'in charge' or leading the event are not experts,  do not need to be experts, and are not regarded by OutdoorLads, or themselves as experts, but are amateurs with some experience in the event type and who are happy to impart their knowledge.  Any advice given should be considered with this in mind by the recipient.
By signing up to and attending an OutdoorLads event, you are confirming that you have read, understood and accept the content of this statement.
Members should also understand that rock climbing and scrambling are weather dependant – more so than some other outdoor activities (not least as it can be dangerous to climb on wet rock). Whilst we will do everything reasonably possible to run the event as described, the event leaders may need to change the location and/or other event details to best suit the anticipated weather. We will advise members booked on, or interested, in the event of this as soon as is practical, but you should understood that in certain circumstances it may be necessary change the planned activities.
Please see our website for more information including an FAQ about our events.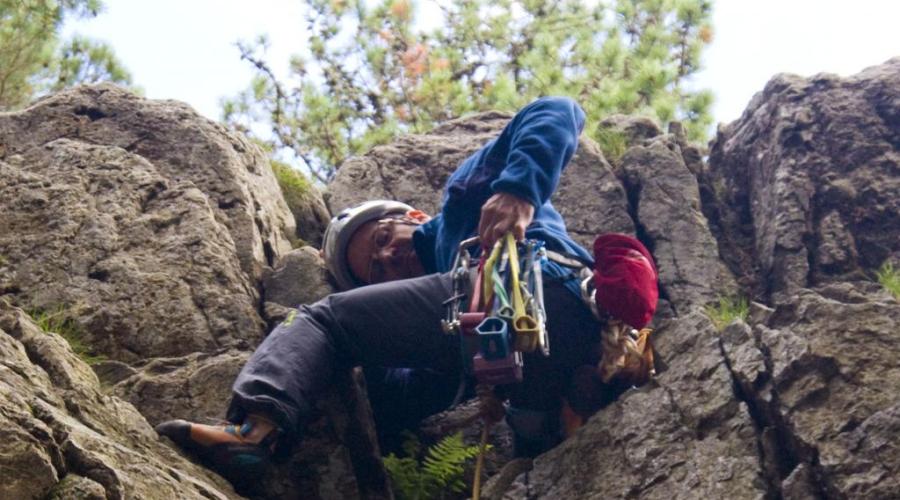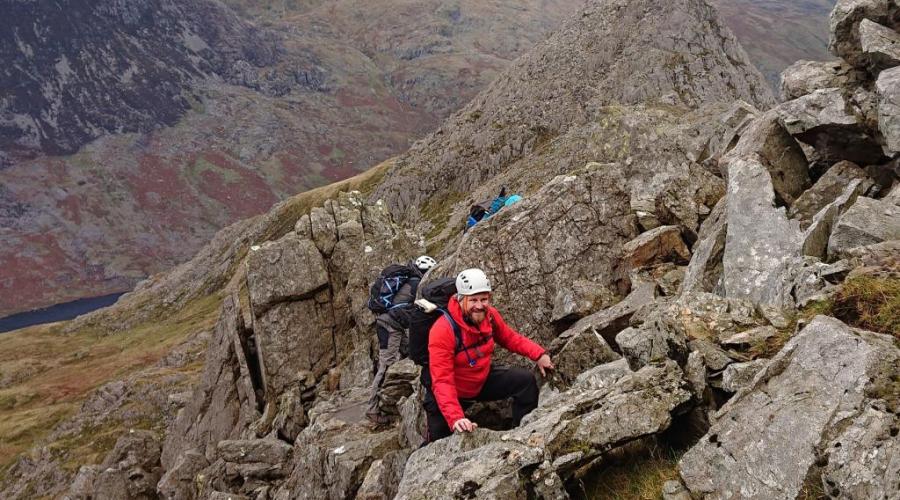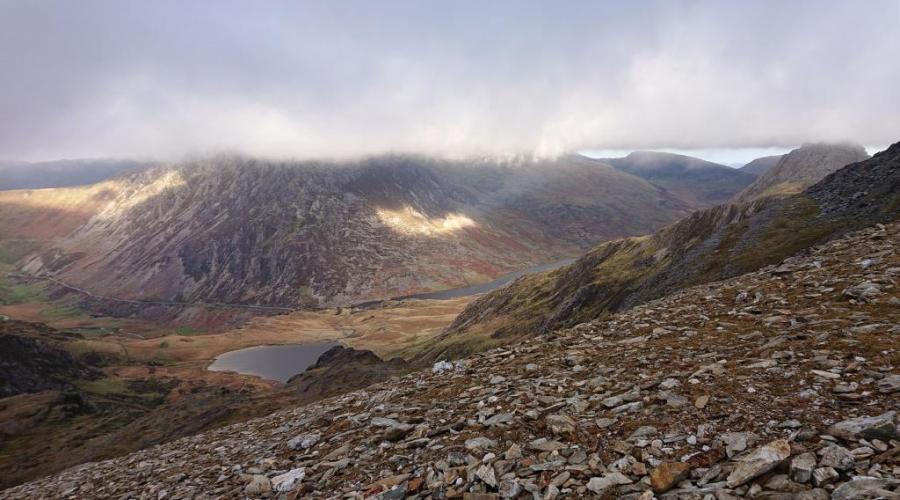 What to bring
Bedding is not provided at the bunkhouse - it's alpine style bunks and you'll need your own sleeping bag. there are pillows but we'd suggest you bring your own pillowcase. 
You'll need all your own food and drink (see above), except tea and coffee. 
If you don't have your own equipment then you may be able to use the OutdoorLads gear if you message the meet leader in advance. Please note there are limited group helmets available, and you wont be able to climb without one. Group gear is first come first serve! 
Depending on the weather: Insect repellent is advisable to those susceptible to midges. Sun screen is advisable, but best applied before leaving the hut so hands can be washed afterwards. Otherwise you will have greasy hands all day which will not help your climbing!
Don't forget to bring packed lunch items for Saturday & Sunday.
Food & drink
Please bring a buffet item for the table on Friday. Please also bring breakfast and lunch provisions for yourself for the weekend. A packed lunch will be needed both days as it will not be possible to leave the crag and visit shops midway through the day. 
The hut has a full working kitchen for everyone's use. 
Please note there will be no communal meals provided in the cost of the event, however there will be communal tea & coffee available, and someone has offered to cook Saturday dinner for a small contribution (no more than £3). Otherwise there are a couple of pubs within walking distance which usually serve good pub grub (but please check so as not to be disappointed). 
Meeting & times
Sep 16 - pm