Skiing and Snowboarding in Chamonix
1 people attending
19 places left
Suitable for all levels of skier and boarder. There are ski/board school lessons to suit complete beginners, intermediates & advanced; guided off piste tours for advanced & experts.
Join us for a week of winter sports in the fabulous Chamonix valley, home to the some of the best off-piste skiing and touring in Europe. 
This event is open to all snow-lovers from beginners to experts, skiers and boarders, on or off-piste alike. There's even a package for the non-sporty types who fancy doing some alpine yoga!
The accommodation and activities are provided by UCPA Argentiere and booked through their UK agent Action Outdoors. If you've not heard of UCPA before, here's a great review from the Ski Club GB. (Please note, this is not an OutdoorLads exclusive event and your contract is with an external third party - OutdoorLads is simply bringing interested people together to go on this holiday together.)
WHEN?
26 December 2022 to 1 January 2023.
You can extend your stay before and after these dates by booking your own accommodation, ski pass etc.
I have extended my stay to start on the 25th Dec, the extra day costs £58 and bookable when you make your reservation.
INSTRUCTION/GUIDING
AM & PM sessions on Tuesday, Thursday and Friday. Your package also includes equipment hire and a lift-pass for free-skiing/boarding on Monday (arrival day), Wednesday and Sunday AM (Departure day).
HOW?
Book onto this OutdoorLads event and also make your holiday reservation directly with Action Outdoors. Within the week of 26 December to 1 Jan you can select any of the available packages - skiing or snowboarding, beginner to expert, on piste or off piste. 
If you book onto the same package as me/with your OutdoorLads friends then we/you'll all be in the same group on the mountain. If not, then you will be in a group with other UCPA residents. According to Action Outdoors this location is very popular with Brits and Swedes, and all the instructors speak english - so it should be a great way to make new friends. Either way, we'll create an ODL Skiers whatsapp group to ensure that we meet up at the end of each day for Apres Ski beers and maybe an trip into Chamonix for a night out.
How to book
Book onto this OutdoorLads event so we can keep track of everybody and then...
Take a look at the available packages and book directly with Action Outdoors using this link. It will take you to the package I've booked. You can use the drop down menu in the middle of the screen to select any other package for these dates - we will then all be roomed together.
WHO?
UCPA has a youthful vibe and there are age limits on certain activities. More details here. It seems like most of the off-piste courses are 18-55. Phew :) 
UCPA have introduced specific UCPA+ courses which have an extended age restriction of 55 years old. ​Most advanced and expert level off piste courses have the extended age restriction, therefore if you are aged 18 to 55 and are at the correct level for the off piste course you can book this courses.
There are also a number of Ski Coaching, Ski Touring, Ski Progression and Ski Beginners courses with the extended age.
Please use the search function for relevant dates and prices, but please double check the ​activity description as some of the courses are only available for those up to age 45 in some centres.
GETTING THERE
Flights to Geneva are the best option. Its about a 12 hour drive from Dover and parking can be an expensive nightmare when you get there. If you do drive, remember to winterise your car.
Action Outdoors offer shared transfers from Geneva airport to Argentiere with their transfer partner Mountain Drop Offs. The journey is 115km and takes around 1h30 and is usually in a 9 seater minibus. Normally the latest flight arrival time 21.00, Earliest departure 09.30.
There is no timetable; passengers are grouped together based on flight times. This means it is an economical solution, but you may have to wait for other passengers. Typical waiting time is 1h30, often much less. 
PAYMENT
Deposit
You can book with a £/€100 deposit if your start date is more than 8 weeks away, the balance is due either 35 days or 20 days before your trip depending on if you pay in instalments or not. There is no extra cost for paying by deposit only or instalments.
Instalment
If you paid with a deposit, you have the option to pay an instalment (50% of the balance) up until 35 days before your trip. The second and final instalment is due 20 days before travel. There is no extra cost for using our instalment option.
In Full
Of course, you can pay in full at the point of booking. If your booking is less than 8 weeks away you may only have the option to pay in full at the point of booking.
QUESTIONS BEFORE YOU BOOK/CHAT?
Email me through the OutdoorLads messaging system and I'll add you to a WhatApp group so we can discuss options/liase about which package to book, flights, transfers etc.
KEY POINTS...
This event is for 26 December 2022 to 1 January 2023
Accommodation is either in 4 or 6 bed dorms or you can book a twin for a supplement
I've booked the "Ski Free Rando" package. You can join me or book any of the available packages this week. 
You should book your own flights. The best airport is Geneva.
Transfers can be organised as part of your package with Action Outdoors. Its slightly more expensive than booking these directly but you have the convenience and peace of mind.
The contract is between you and Action Outdoors, your booking is protected by ABTA
Ensure that you have your EHIC card and insurance covering you for winter sports. I use the BMC or SnowCard for adventure travel insurance.
Please note: This is not an OutdoorLads event and your contract is with an external organisation. The OutdoorLads refund policy does not apply to this event. No insurance is provided by OutdoorLads. This is simply an event page to enable members to co-ordinate their holiday and activities together.
IMPORTANT! - Participation Statement
You MUST complete a Participation Statement, in addition to booking your event space before attending an OutdoorLads event. You only need to complete this Participation Statement once, not for each event you attend. 
Anyone with COVID-19 symptoms, even if they are extremely mild, or who has recently tested positive for Covid-19, is asked not to attend.
Images: Images supplied by Action Outdoors and used with their permission for promoting this event.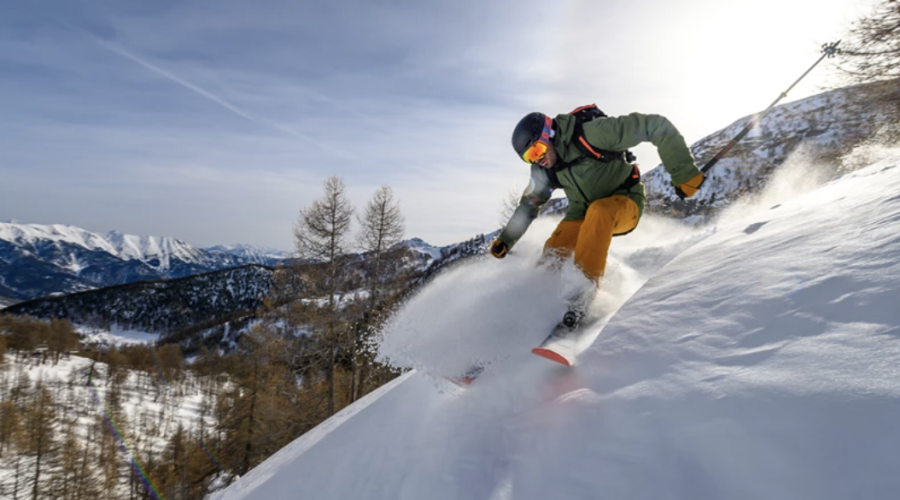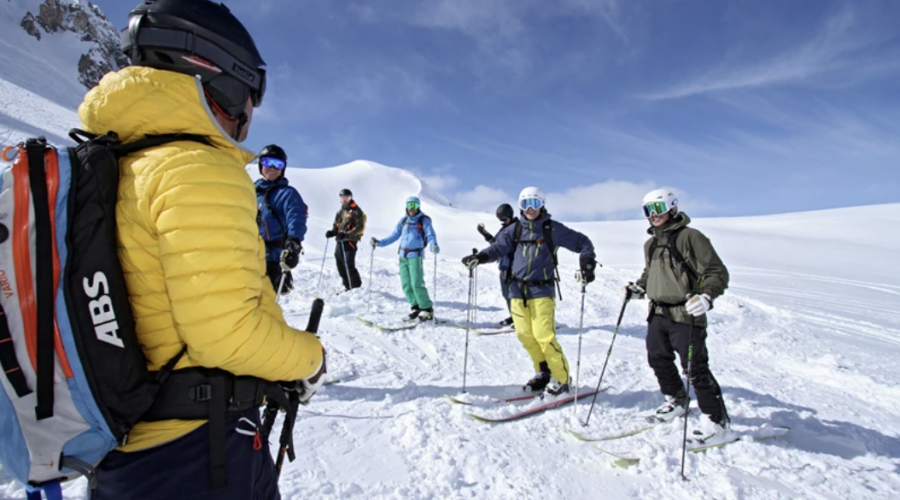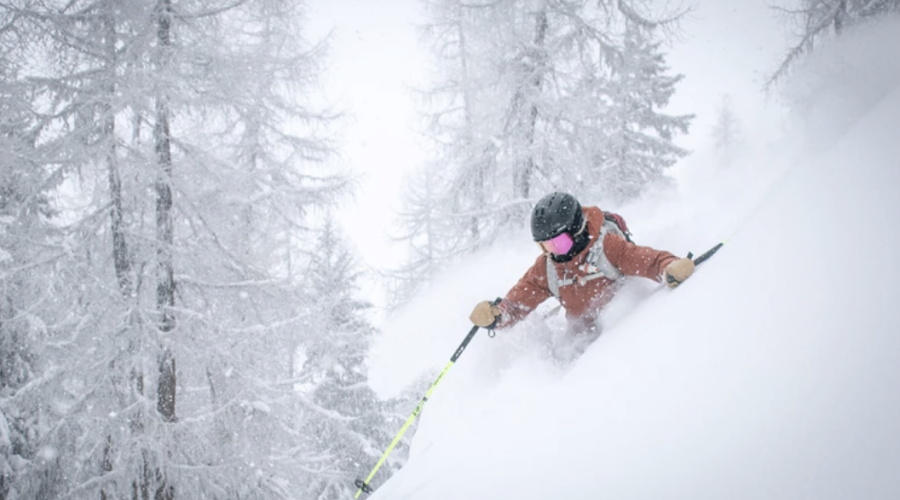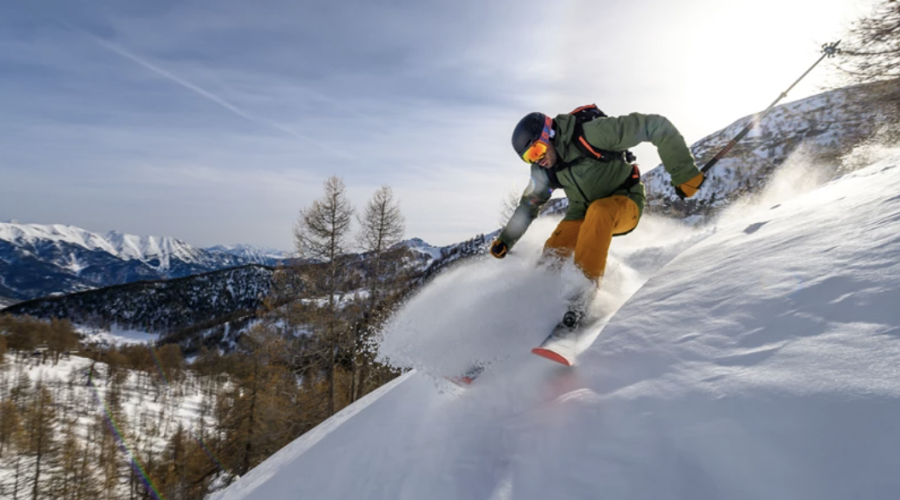 What to bring
Equipment Hire Included in your Package
Each UCPA package includes the hardware and any required safety equipment. You'll need to provide appropriate clothing for the activity and a rucksack for water/lunch etc. If you have any queries about what kit to wear/buy please ask.
This is of course just a guide, but it should help you think of what you might need and hopefully avoid forgetting anything!
Clothing for skiing:
Base layers (thermals)
Mid layers (fleece, or other thin insulation)
Waterproof ski jacket
Salopettes or waterproof ski trousers
Warm and waterproof ski gloves
Ski socks
Ski goggles
Hat and neck warmer
Helmet (not required, but recommended, can usually be rented)
20-30L backpack for avy gear
General:
Warm clothing for evenings
Waterproof shoes/boots for walking around town
Toiletries
Towel (bedding is provided but not towels)
EU adapter and chargers
Good sunscreen in small bottle
Passport
Ear plugs
Water bottle
Padlock for wardrobe/locker
Batteries for transceiver (4xAA and 4xAAA)
Food & drink
Food and Catering at UCPA
Your UCPA package includes breakfast and dinner. You can make your own packed lunch at the breakfast buffet.
Meeting & times
Dec 26 - am