NOTTINGHAM Indoor Climbing – Thursday – Beginners Welcome
7 people attending
5 places left
Beginners welcome.
Join OutdoorLads at Nottingham Climbing Centre
Climbing evenings are held regularly and we tend to go to the local pub – The Lion for refreshments and a social gathering afterwards where they have a wide variety of beverages both alcoholic and non-alcoholic. 
NOTE: If you are climbing with us for the first time, either as an experienced climber or beginner, please send a note to the Event Leader telling them about your experience and goals. There is a limit to the number of beginners that we can accommodate at each session. Each beginner needs to be supervised so we need to ensure there are enough experienced climbers to help you out. Climbing is great fun! It's a fab workout, in a social environment, and anyone can do it! Give it a go!
Nottingham Climbing Centre is equipped with walls and routes to suit all skill levels and groups of climbers, whether you are a novice looking to try climbing for the first time, or an experienced lead climber, you'll find an area to challenge you. With 28 Top Ropes routes available as well as 24 Lines of Lead climbing for the more advanced individuals. In addition, 6 auto-belays are available, so there is always the opportunity to climb, even if the numbers don't match up. The available bouldering walls also provide that extra physical and mental challenge for those looking for something slightly different from rope work. Both Bouldering and Rope Climbing routes range from 4a – 8a.
I'm new to Climbing - can I come along?   If you've never climbed before or need a refresher, the leader will sign you into the climbing centre as a supervised climber so that you can come and give it a try (it can be helpful to message the leader to let them know). If you enjoy your climbing experience, and would like to come climbing more regularly, we will also happily show you the ropes and teach you everything you need to know to climb safely.
Do I need to be Supervised as a Climber? If you answer NO to any of the following three questions, then you will need to arrange to be supervised. If you can answer YES to all these questions, you can sign up to this event as normal:
Can you fit a climbing harness correctly?
Can you tie yourself to the end of a rope using the correct knots?
Can you belay another climber correctly and confidently?
To come along, you will need to register via this event page and to climb you will need to pay an entry fee directly to the climbing centre when you arrive, please see their website for up-to-date prices. We ask that all members sign up through the event page to make sure the event leader has all information of the members attending.
To climb at Nottingham Climbing Centre you will need to:
-     Complete a climbing waiver for the centre (please arrive early to do this the first time, or better still complete it online before you arrive)
-     Pay the Lifetime Registration Fee - £6.00
-     Pay an Entry Fee directly to the climbing centre - £8.50 (ensure you mention ODL)
-     Hire shoes (if you don't have your own) - £3.00*
-     Hire a harness (again, if you don't have your own) - £3.00*
*Equipment hire charges will be waived for your first visit to the centre!
Can I just come along and boulder?
Absolutely! Most of us do roped climbing, but if you prefer bouldering, you can sign yourself in and do it, as long as you can fill in the climbing centre's form correctly, watch their safety video and can answer the simple safety questions at reception on your first visit. Meet the group at the start; some others might be bouldering. We will make sure we come and find you when we have our tea break! 
If you have any questions or need any more information just get in touch with the event leader by clicking on their profile below, or take a look at the My first climbing event page for more information.
Want to keep in touch with what's going on in the Midlands / ODL Central Region? Join our Central Region Telegram Chat Group, or the more more local East Midlands Telegram Chat Group and bookmark our upcoming events list via the short link:  https://outdoorlads.events/central
 
IMPORTANT! - Participation Statement
You MUST complete a Participation Statement, in addition to booking your event space before attending an OutdoorLads event. You only need to complete this Participation Statement once, not for each event you attend. 
Anyone with COVID-19 symptoms, even if they are extremely mild, or who has recently tested positive for Covid-19, is asked not to attend.
Photos: All images supplied by event leaders and used by OutdoorLads with permission.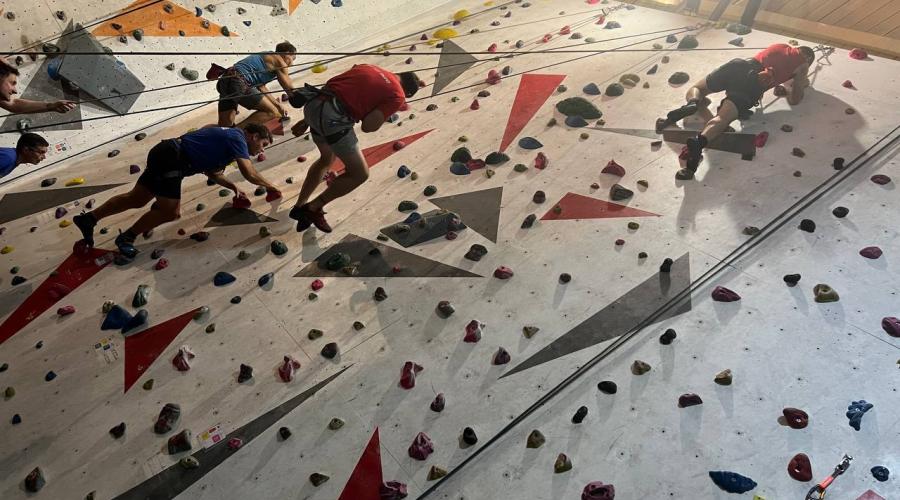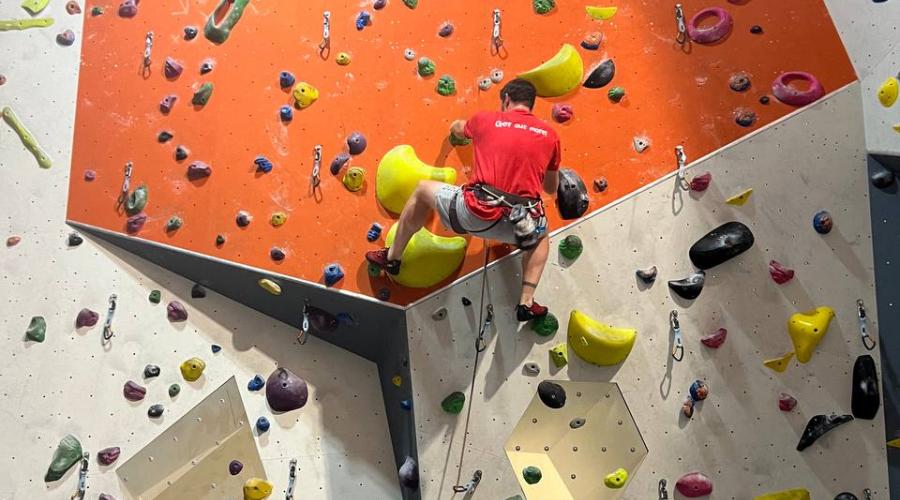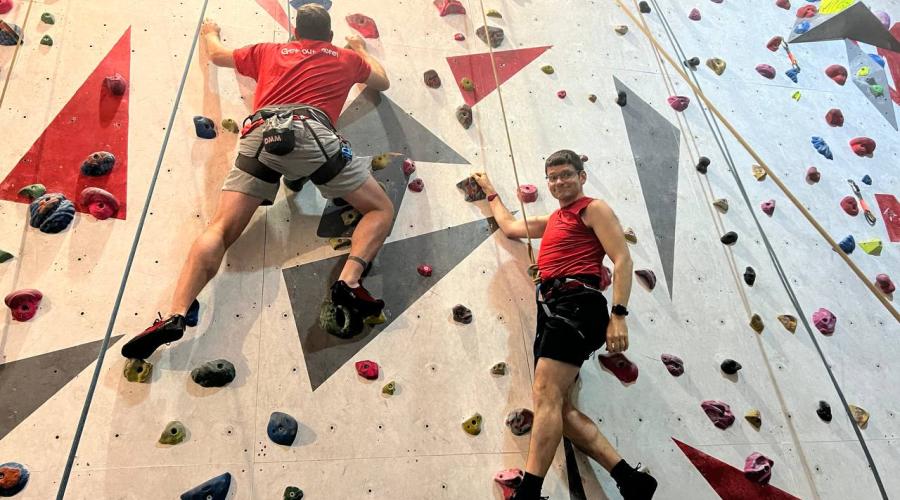 What to bring
What to bring
If you have your own climbing gear (i.e. harness, shoes, belay device, carabiner, etc.) you can bring this along, but please make sure it is in good condition, if not these are available to hire from the Climbing Centre.
There is a changing area at the climbing centre and lockers are available, a padlock is required. 
What to Wear
It is best to wear shorts, combats or tracksuit bottoms and a t-shirt or vest (preferably ODL branded!). Please do not wear jeans or trousers which hamper movement. Also jewellery such as rings, watches, chains or bangles should be removed, as these can cause injury.
Food & drink
The climbing centre has a cafe where hot and cold drinks and snacks can be purchased.
We often go to The Lion after climbing for a pint and 2 packets of crisps.
Meeting & times
Nov 23 - pm