Micro Event: Bosworth Battlefield and the Ashby-de-la-Zouch Canal
6 people attending
0 places left
1 person waitlisted
17.5 km (11 miles) - Relatively flat with just a minor few hills - Total ascent 135m
The show must go on, and once more it's time to #GetOutMore!
A relatively easy 17.5 km (11 mile) walk through Leicestershire from Market Bosworth, following sections of the Ashby-de-la-Zouch Canal, taking in Bosworth Battlefield and the old London and North Western Railway at Shenton.
Starting at the Market Bosworth Country Park, we head out to the Ashby-de-la-Zouch Canal, following it for some time as we parallel the line of the old London and North Western Railway, now the heritage Battlefield Railway Line.
At Shenton we reach the site of the last battle of the War of the Roses, where the last Plantagenet King, Richard III, was defeated in battle by the army of Henry Tudor in 1485 – Richard III was the last English monarch ever to die in battle. 
From there we head up to the Bosworth Battlefield Heritage Centre and Country Park where we will stop for a spot of lunch on their picnic tables (there's a café but it's unlikely to be open as the museum is closed).
After lunch we make our way back along a short stretch of the Ashby Canal via the Sutton Cheney Wharf, then back to our starting point at Market Bosworth. 
Can I bring my dog?  Four-legged friends are welcome, but please abide by the Countryside Code / Dog Walking Code and remember that not everyone loves dogs as much as you do, so please be mindful of other members and keep dogs on-lead when appropriate.
IMPORTANT! - Participation Statement
You MUST complete the Participation Statement, in addition to booking your event space before attending an OutdoorLads event. You only need to complete this participation once, not for each event. 
Micro Events – IMPORTANT, Please read the following before you sign up to this event:
Anyone with COVID-19 symptoms, even if they are extremely mild, or who lives or is in a support bubble with someone showing symptoms, is asked not to attend. This is in line with the government's coronavirus advice.
All are required to practice social distancing – staying 2m (not 1m) apart at all times, including the lunch stop.
Unfortunately, there won't be any planned pub / café stops en route or at the end, and please don't share sweets or snacks with others – we're sorry!
Please bring your own hand sanitising gel for your own use throughout the day. Use of face coverings is at your own choice, but please bring one with you just in case it's needed. 
Each person can only attend one OutdoorLads micro event a week. (Leaders to leave at least three days between events they lead.)
On walks, one person to hold open gates and allow everyone to walk through – so minimising surfaces that multiple people touch. 
Be aware that opportunities for toilet stops may be minimal if facilities are closed.
Please, please cancel at your earliest opportunity if you are unable to attend or are unwell, so that we can allow others to take up these valuable event spaces.
Much as it's difficult - no handshakes or hugs!
Micro Events Participation Statement
OutdoorLads draws your attention to the fact that travelling and being away from home increases the risk of receiving and transmitting Coronavirus, whilst it is present in the UK. You are likely to choose not to participate in OutdoorLads events whilst there is a risk of Coronavirus transmission. However, should you choose to participate in OutdoorLads events whilst the risk is present, you must be aware of and follow the law and government guidelines, both when travelling to and from events as well as when participating in events.
Please note that every person participating should be aware of (and accept) that those members perceived as 'in charge' or leading the event are not experts,  do not need to be experts, and are not regarded by OutdoorLads, or themselves as experts, but are amateurs with some experience in the event type and who are happy to impart their knowledge.  Any advice given should be considered with this in mind by the recipient.
By signing up to and attending an OutdoorLads micro event, you are confirming that you have read, understood and accept the content of this statement.
Image credits:  All photos are provided by the event leader and permission for their use and re-use by ODL is granted.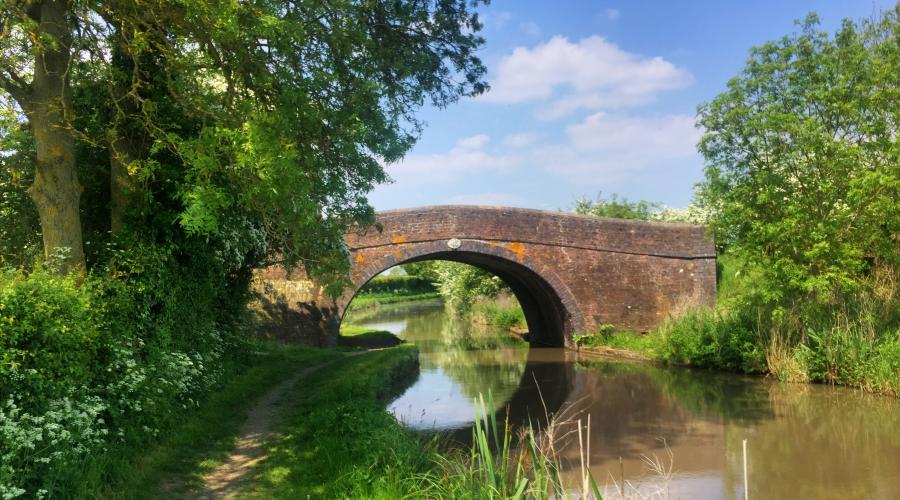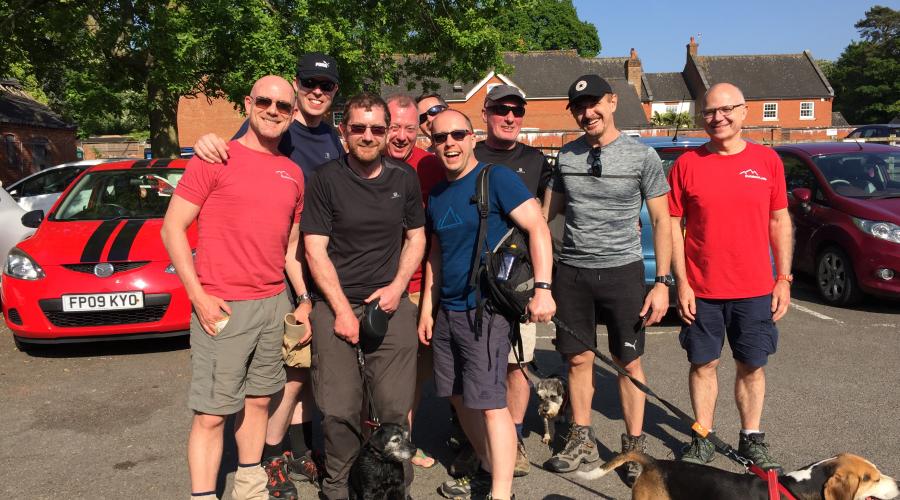 What to bring
It'll be spring so expect the weather to be unpredictable. Please ensure you have adequate layers to keep warm and waterproofs to keep you dry.  
Although most of the paths themselves are well-trodden and maintained, some of the paths are across open fields that can sometimes be quite wet and muddy underfoot, so you'll need decent boots and perhaps gaiters too, if the weather's been rainy.
Note that this is only a guide and you will need to consider the weather forecast. 
If you're unsure about any of the items in the standard kit list available on the ODL website, please contact the event leader.
Food & drink
We will be stopping at the Bosworth Battlefield Heritage Centre for lunch.  There are picnic tables and plenty of nice places to park ourselves to eat.
Please bring a packed lunch.
The Tithe Barn Café is onsite, but as the Visitor centre is closed I expect the cafe will also be closed.
Meeting & times
Apr 10 - am
Location
52.624854559708, -1.393847479518