20 people attending
0 places left
1 person waitlisted
Event booking closes on Jun 8 at 19:00:00
Activities for differing abilities will be available, however this is a remote environment.
Switch off your phone and chill
Come to the wilds of Rannoch moor, to a venue that is so isolated that your only realistic option to get here is the train, to a station that is the highest and most remote in Britain.  As soon as you step off the train you will be able to breath in the clear highland air and know that for the weekend the time is all yours to do as you please.
We are staying at Loch Ossian hostel, a one time boating house, which is nestled on the shores of Loch Ossian with unrivalled views to the mountains around which call out to be climbed. Or if you want to totally chill out you can go for a wander around the loch and take in the wildlife.
There may be no phone signal but it doesn't mean giving up all your comforts, the hostel is now connected to the estate hydro electricity grid, which has meant that showers have now been installed; and the hostel manager keeps the stove on the go during the afternoon and evening which makes the building cosy - plus it heats the water!
Photos were taken by AMD and used by OutdoorLads with full permission. 
IMPORTANT! - Participation Statement
You MUST complete a Participation Statement in addition to booking your event space before attending an OutdoorLads event. You only need to complete this Participation Statement once, not for each event you attend.
Anyone with COVID-19 symptoms, even if they are extremely mild, or who has recently tested positive for Covid-19, is asked not to attend.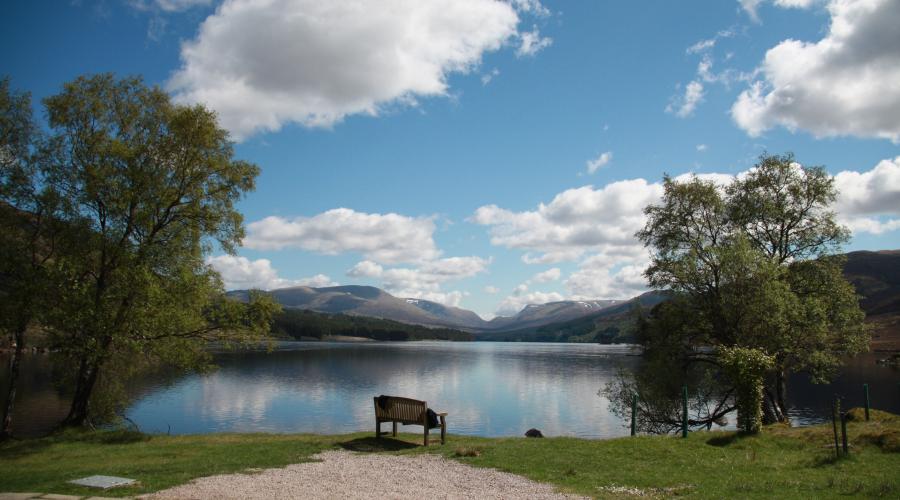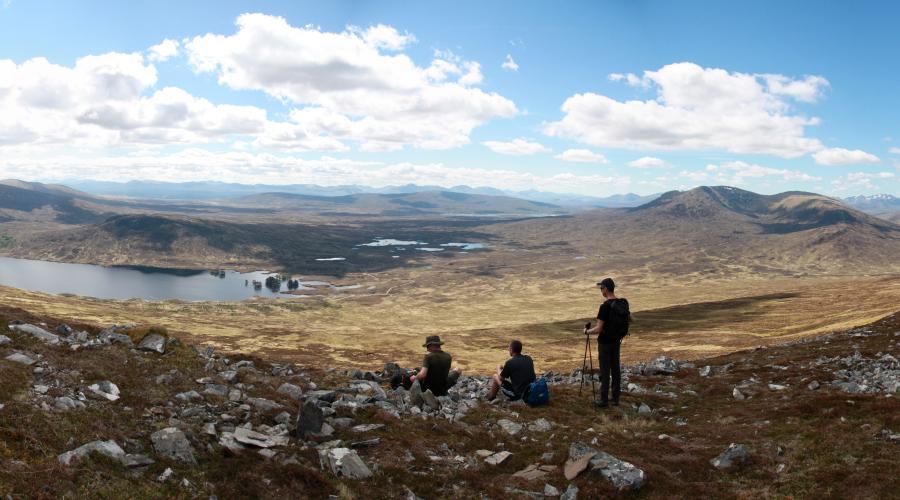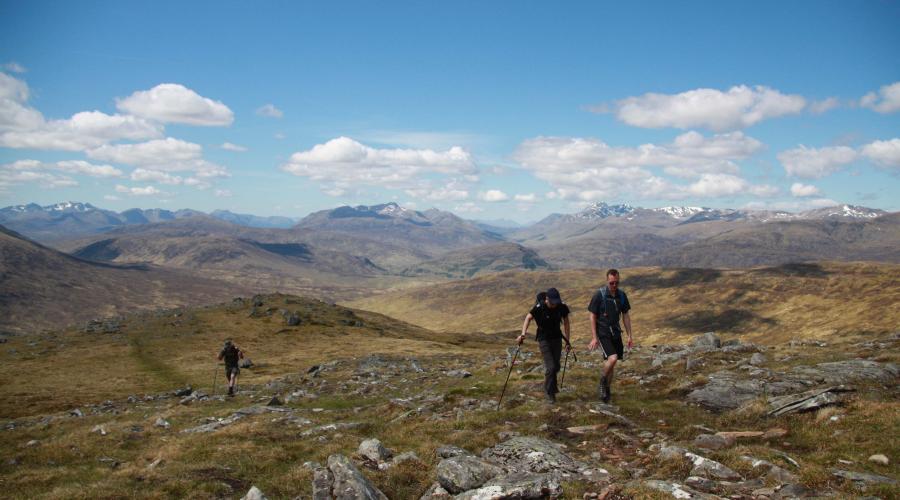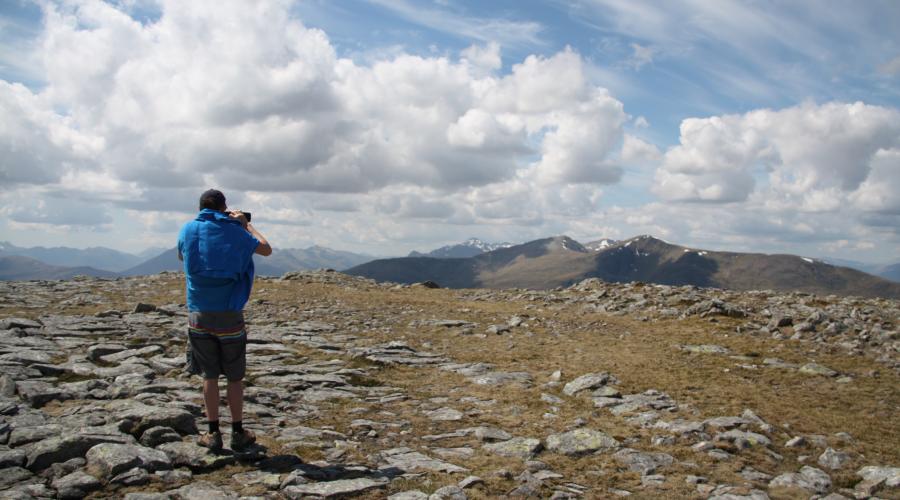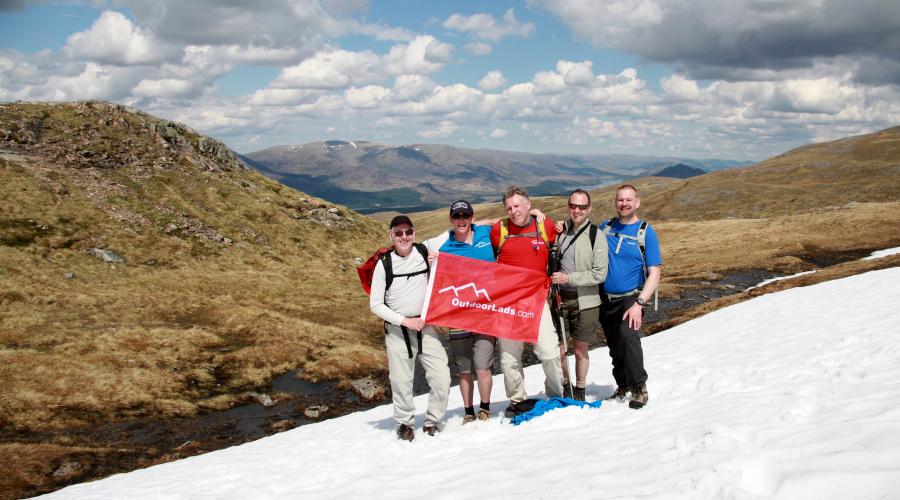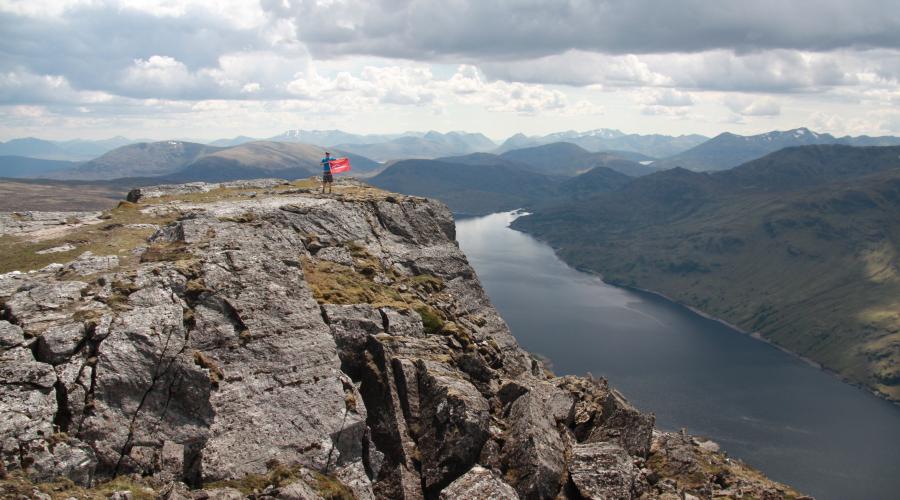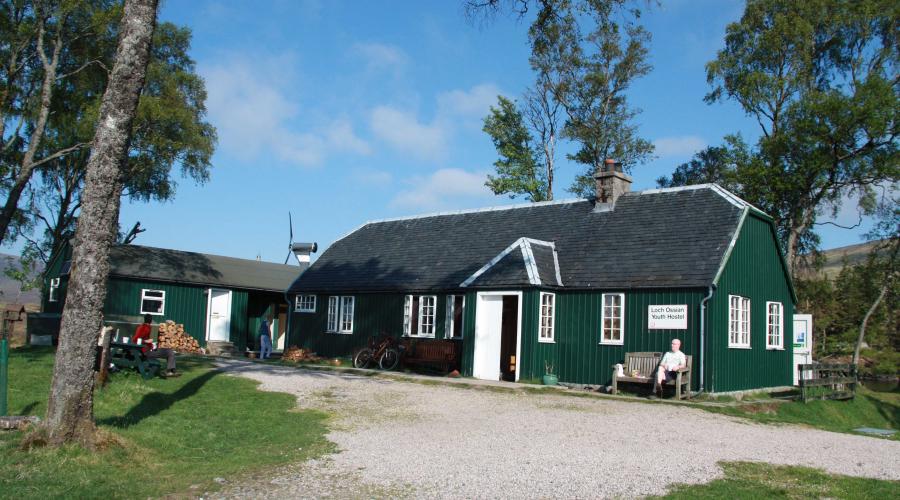 What to bring
The main activity on offer over the weekend will be walking. At this time of year the weather could do anything from spring sunshine to late winter snows, so check the forecast before you head north and pack accordingly.
Boots:  Hiking boots are arguably the most essential piece of kit when hiking just about anywhere.  Walkers should make sure that their boots are both waterproof and breathable, and provide good ankle support.  
Socks: A good comfy pair of walking socks is essential really; they keep your feet warm and drier than normal socks.
Gaiters:  Gaiters attach to the bottom of walking boots and extend to just under the knee.  They provide waterproofing for the bottom half of the leg.  They are not essential to have but you will feel the difference if you have them when walking through muddy or boggy ground - which is almost guaranteed in Scotland.
Walking Trousers:  You should have a suitable pair of trousers for walking in, jeans are not suitable as they take on water when wet and will make you cold.  The same goes for jogging pants/tracksuit clothing. 
Waterproof Trousers:  Waterproof trousers are essential in case of wet weather. They are also good to be worn as a second layer as they can act as a windproof barrier, keeping the legs warm. 
Base Layer: A breathable base layer should be chosen in order to let sweat escape from the body.  This could be a cheaper sports top or you could go top of the range with a merino top, as cotton T-Shirts can become damp and uncomfortable when climbing a mountain.
Other Layers: On top of your base layer, you can have a variety of options such as a micro fleece, a fleece jacket or a rugby/sports top can sometimes be good.  Having one or two additional layers gives you flexibility when the weather is changeable – the more layers, the more flexible you can be in adapting to the weather.
Waterproof Jacket:  A good waterproof jacket is one of the most important pieces of kit you will require when hiking.  Walkers should look for a jacket that is both waterproof and breathable in order for them to be protected from sweat.  Materials such as Gore-tex are often the best choices but they can be expensive unless you shop sensibly, don't forget your OutdoorLads discount for Full Members at Cotswold outlets.
Hat: As most heat is lost through the head a good hat is essential. 
Gloves: Gloves are essential in the colder months, windproof or better still waterproof gloves are the best choice.
Rucksack: A good Rucksack that is comfortable to wear is essential, and required to carry both food and equipment.  Day sacks should have a capacity of around 30 litres.  As an option you could store your items in waterproof bags inside just in-case or ensure the bag has a waterproof bag to pull over the top.
Emergency Equipment: The leader of the group will normally carry some emergency items, but you are welcome to bring your own such as spare energy food, survival bag, personal first aid kit, head torch and a whistle.  It is not essential that you bring all or any of these items but it will do no harm if you do bring.
Map & Compass: If you want to learn to be a leader or you just like to know where you are, then you can bring a map that covers the area.  If you are not sure which map to bring, just message the leader.  It is best to bring your map either in a map case or purchase maps which are waterproof.
Head Torch: Always essential at any time of year, and bring spare batteries or a spare torch
Mobile Phone: If you choose to bring your phone, then you are well advised to buy a waterproof bag or if that is not possible a simple food/freezer bag will suffice.
Food & drink
Friday evening - please bring an item for the buffet. Be imaginative, but please be considerate with how much food you are bringing as we aren't feeding the Royal Regiment of Scotland!
Saturday & Sunday breakfast and dinner is included in the event price, along with Monday breakfast.
Please bring your own lunches.
Tea & Coffee at the hostel is included in the event price.
Please also consider how much food packaging you are bringing - any paper/ card materials can be burned on site but anything else we have to carry out ourselves as the hostel has no bin collection.
Meeting & times
Jun 10 - pm
Location
56.766681862241, -4.665970815855