The Great Ridge - Hope Valley
15 people attending
3 places left
3 people waitlisted
15 km (9.5 miles), 550 m ascent. Mainly good paths, couple of steep climbs
A circular walk of 15km (9.5 miles) starting from the pretty village of Castleton at the head of the Hope of Valley.
We will walk through the village to join the Bridleway up Cave Dale, a steep sided valley with the Pevril Castle perch on rocks just alongside the gorge. Once at the top of Cave Dale, the route is relatively flat for a couple of miles routing around the top of Winnats Pass, before a stiff climb to the Mam Tor Summit.
Leaving the Mam Tor Summit we stay high as we traverse the Great Ridge which separates the Edale and Upper Hope Valley, and also includes the summit of Lose Hill.  Should the weather be fine, we will have great views of the Dark Peak to the north and White Peak to the south.
We descend from the Ridge down to the village of Hope where we may have the opportunity of a cafe stop before passing through farmland to return to Castleton Village.
This is a moderate walk with a total of 550m of ascent.
All photos taken by the Author.
IMPORTANT! - Participation Statement
You MUST complete a Participation Statement, in addition to booking your event space before attending an OutdoorLads event. You only need to complete this Participation Statement once, not for each event you attend.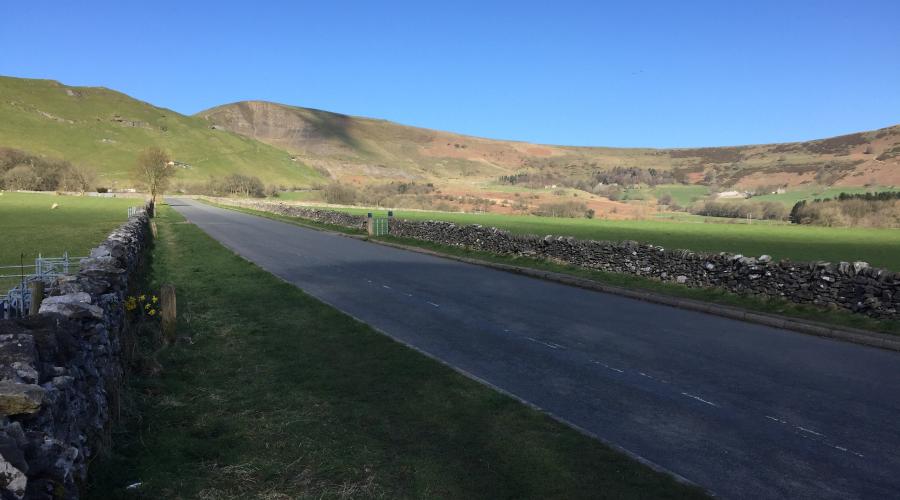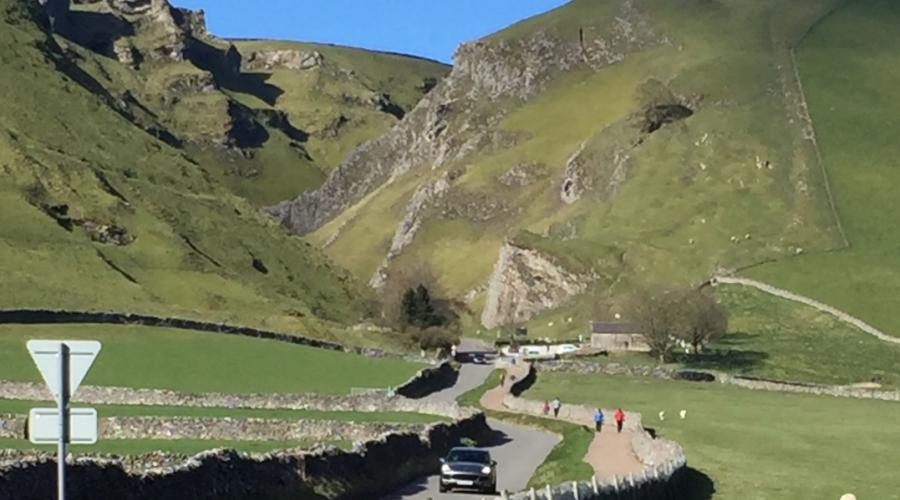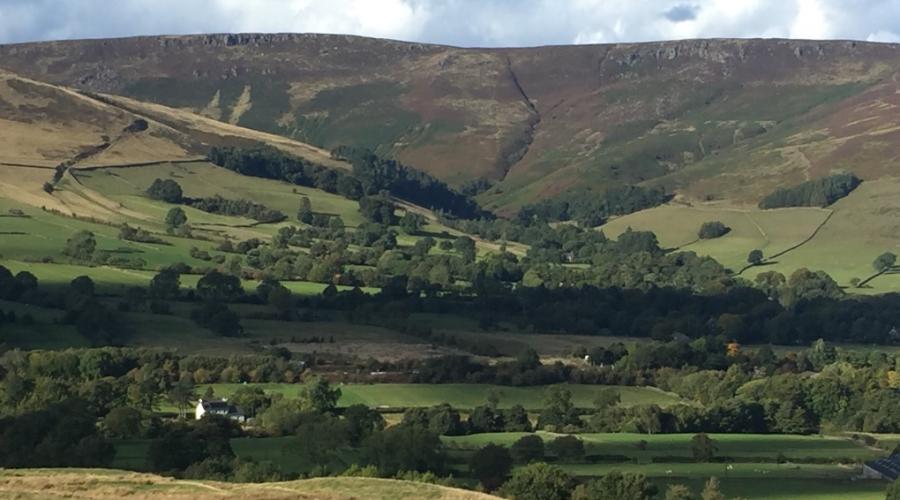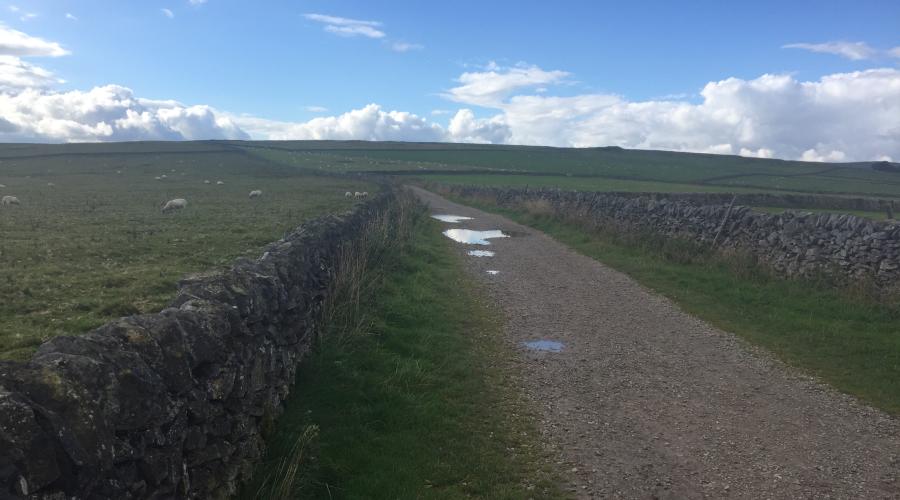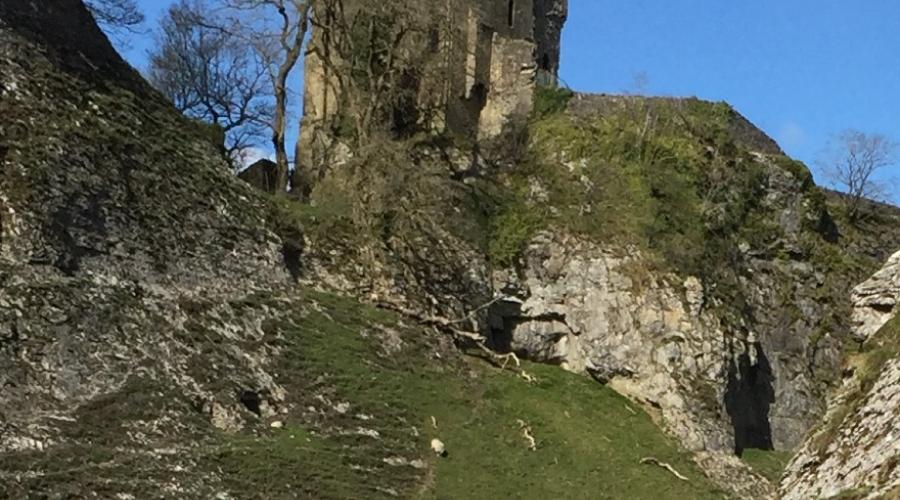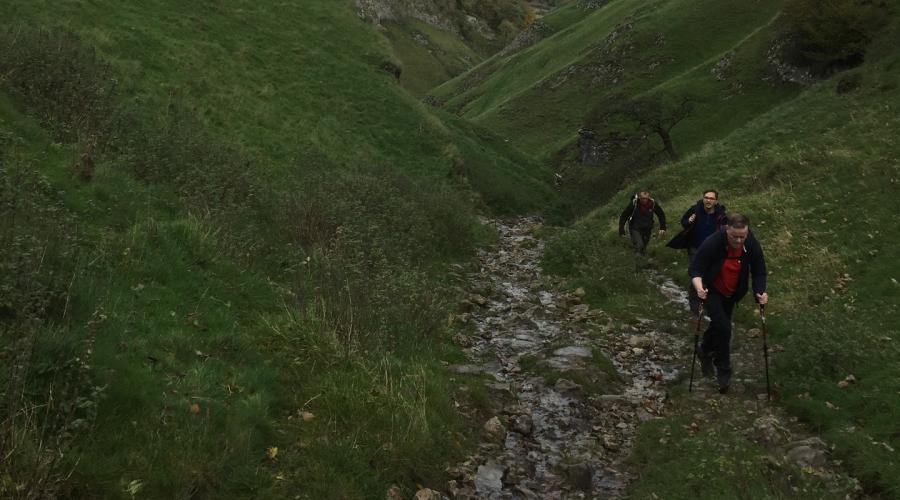 What to bring
Boots:  Hiking boots are arguably the most essential piece of kit when hiking just about anywhere.  Walker's should make sure that their boots are both waterproof and breathable, and provide good ankle support.  Boots should also be in good condition.
Socks: Walking socks are often overshadowed by those new to hiking, with many novices failing to invest in proper socks.  Good walking socks are essential in regards to keeping the feet dry, and in turn stopping the development of blisters.  Sports socks and other socks not designed for walking will often become waterlogged, or damaged which will in turn blister feet.
Walking Trousers:  Walking trousers should be of a windproof design and made of a rip stop material, that will stand up to walking through ferns and undergrowth.  They should also ideally be water resistant, or at least not gain weight, and lose their insulation properties when wet.  Jeans are therefore to be avoided, as they are heavy when wet and provide no protection from the elements.
Waterproof Trousers:  Waterproof trousers are essential in keeping the legs dry, as water resistant trousers will not keep out any significant rainfall.  Walker's should look for waterproof trousers that are breathable, in order to avoid being soaked with sweat.
Base Layer: A breathable base layer should be chosen in order to let sweat escape from the body.  This should ideally consist of a breathable synthetic, specially designed fabric, though a cotton T-Shirt is sufficient.
Mid Layer: A Mid Layer goes on top of the base layer and should consist of a 100 weight micro fleece, or a rugby typed thick shirt.  The layering system is important as it allows walkers to quickly adapt to changes in the weather as well as body temperature.
Waterproof Jacket:  A good waterproof jacket is one of the most important pieces of kit you will require when hiking.  Walkers should look for a jacket that is both waterproof and breathable in order for them to be protected from sweat.  Materials such as Gore-tex are often the best choices.
Hat: As most heat is lost through the head a good hat is essential.  The best hats are those of a fleece design, with wool also being acceptable.
Rucksack: A good Rucksack that is comfortable to wear is essential, and required to carry both food and equipment.  Day sacks should have a capacity of around 30 litres with equipment being placed in water proof bags inside.
Food & Water:  At least two litres of water should be brought for each day hiking..  Enough food for the duration of a walk should also be taken.  Food should be of the high energy variety.
Mobile Phone: A mobile phone should also be brought and kept in a waterproof bag for use in emergencies.
Food & drink
You will need a packed lunch plus snacks and drinks, there maybe the chance of some refreshments at a mobile coffee venue at the Mam Tor Car Park and we do pass a shop in Hope Village near the end of the walk.
Meeting & times
Feb 25 - am