47 people attending
33 places left
EUROPEAN SNOW PRIDE 2023 - 18th-25th March in Tignes
Social event in Tignes Sunday eve
https://www.outdoorlads.com/events/odl-does-apres-esp-france-230319
*** Booking opens Monday 12 September !! ***
This is EUROPE'S BIGGEST GAY FESTIVAL OF WINTER SPORT & MUSIC with guests coming from all over Europe, North America and beyond.
It takes place in the gay friendly resort of TIGNES and in the snow sure and huge beautiful ski area of Tignes and Val D'Isere!
European Snow Pride features great apres ski on the slopes, with DJs, saxophone players, percussionists, singers and performers, Fantastic club parties including a giant pool party, a gay pride parade and much more.
A unique opportunity to meet people from all around the world and make new friends! 
If you have not attended one of these type of events before they are great fun. In the daytime there are guided groups that you can join for skiing or snowboarding where you will meet lots of other gay guys, and rendezvous resturants where multiple groups meet for lunch. In the evening there are parties every nite some are themed (fancy dress) and are great fun. In between there is apres ski at the end of the day and the spa (if you have access) . 
For more info:-
European Snow Pride on facebook. 
PLEASE NOTE THERE ARE TWO EUROPEAN SKIING EVENTS THIS ONE, (EUROPEAN SNOW PRIDE ESP) AND EUROPEAN GAY SKI WEEK  EGSW SO MAKE SURE YOU ARE SIGNING UP TO THE ONE YOU WANT TO ATTEND , ESPECIALLY IF YOUR FRIENDS ARE BOOKED ON ONE. THIS EVENT IS FOR EUROPEAN SNOW PRIDE in Tignes
There is a WhatsApp group to assist people in communicating to book / share accommodation and to communicate and arrange to meet up whilst there. See the link in the location information below to join.
Please read the info on here carefully and on the ESP website, feel free to ask questions on the comments section below or in the whatsapp group.  
ACCOMMODATION
There are lots of options see the European Snow Pride website for details.
Booking for accommodation is open. I recommend booking now as the best accommodation offers sell out early and the cost increases a little every month ! 
There is standard accomodation options that are eligable for the outdoorlads discount (€35 pp for non special offer accom booked with an Event Pass+6 day lift pass see ODL Discount.), and there are the special offer accoms ranging from approx £400 to £700 these are already really good value so they are not discounted.
You will need to pay 25% on booking and the remainder 1 month before the event.

I will be booking the deluxe special offer (£671 (increases monthly)), a lot of the outdoorlads book this as is really good value and it makes shareing with other outdoorlads simple. The apartments are great, it is close to the slopes and it has access to the fantastic spa. This includes both event and lift passes. So just flights, transfers and spending money on top.
The apartments are for 5 people but you don't need to arrange who you are sharing with till later so I recommend booking to secure a place as this will sell out. (There are lots of other options and the non special offer accom is eligible for discount). If you are on a tight budget the standard special is great value £420. 
If you have got your own group together then great , if not message on the WhatsApp group , see link in the location information below to join the group, ask if any other outdoorlads are looking to share. With the special offer accom , snowpride will allocate you an apartment with others you request to share with and/or will fill spaces with others on snowpride. I have shared with others i didn't know in the past and found it a great way to make new friends. 
 
SKIING/SNOWBOARDING
There are daily guided groups for intermediate and advanced skiers/boarders and ski school available for beginners. This year each guided group will be accompanied by an ESP promoter and a professional ski guide from evolution 2. 
European Snow Pride Ski options.
You can hire  your equipment  from ESP also.
(NEW) EVENT PASS ETC
New this year, to participate in the ski groups, a client must either purchase an Event Pass Premium, or an Event Pass Standard plus a supplement for ski and snowboard groups. 
The standard includes the evening parties but not the daytime guided ski groups or the pool party. 
This makes it more flexible so that if you do not use the guided ski groups or go to the pool party it will be cheaper for you. You can add the pool party or the guided groups to the Standard pass as an optional extra. 
If you are intending to do the guided ski groups and pool party then it is more cost effective to get the premium.
Full details on the types of event pass here;: https://www.europeansnowpride.com/fr/pass-evenement-gay-ski-week/   
GETTING THERE
You need to organise your own transport . 
See European Snow Pride travel options.
There are transfers available run by ESP from main transport hubs.
When booking flights the transfers usually leave the airports by 3pm on Saturday arrival and are not likely to arrive back at the airport until after 2pm on the return journey. So please bear this in mind when booking flights. (As in, early flight on arrival and late flight on return. There have been many occasions with a late return transfer as the traffic is usually extremely congested!)
(ESP photos copyright Franck Weens www.weens.fr and Andréa Emmanuelli - Lezak www.andrew-grey.com)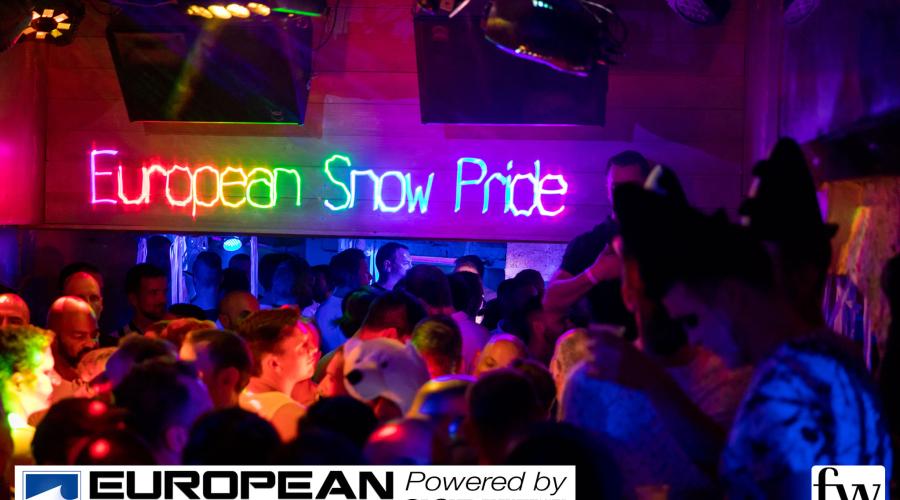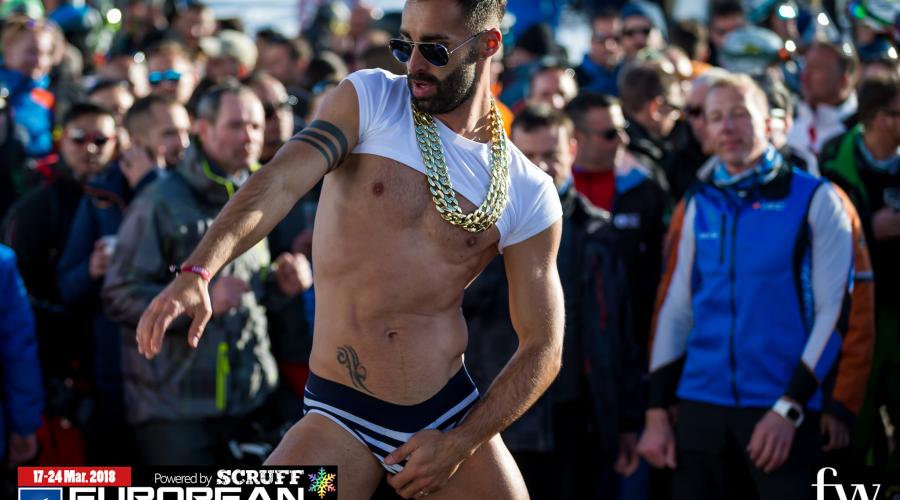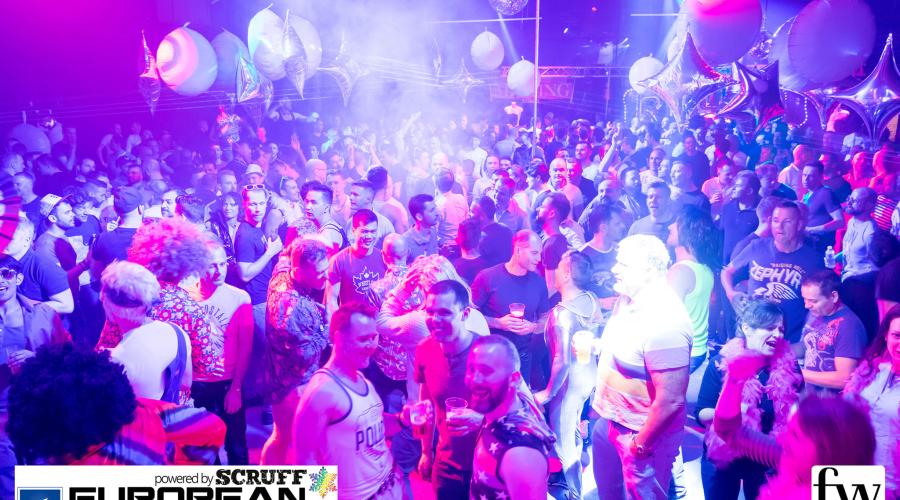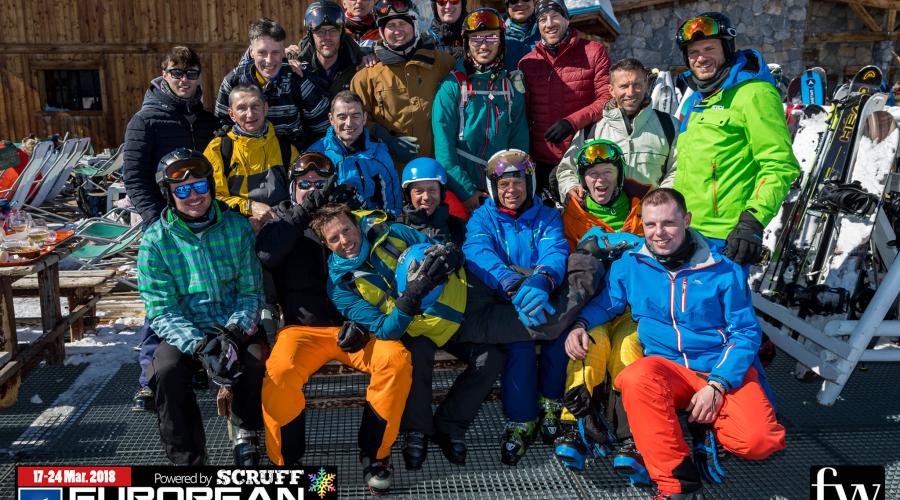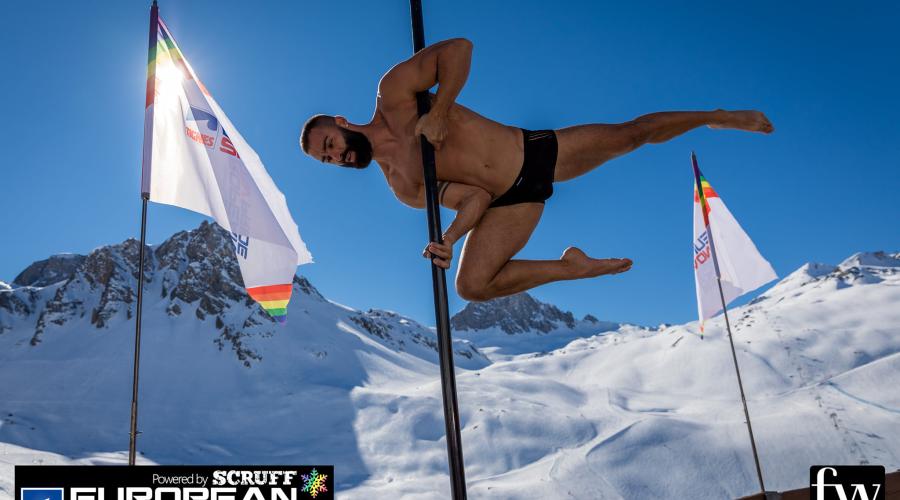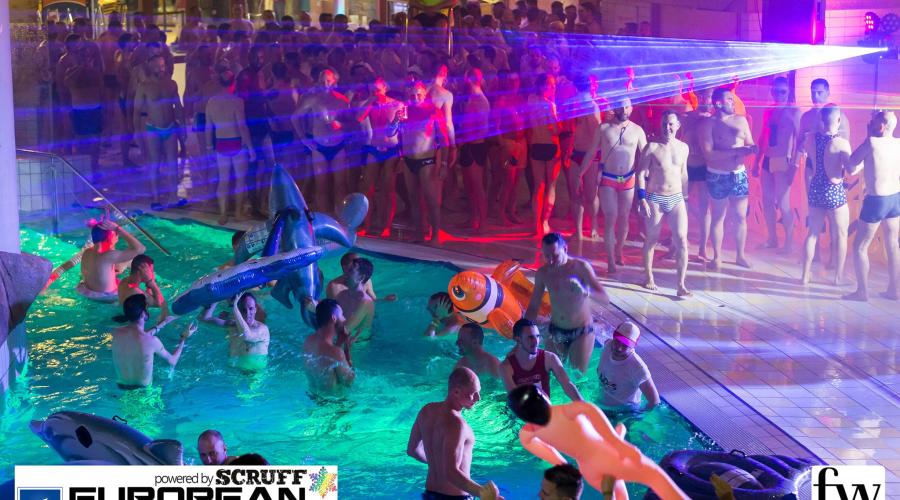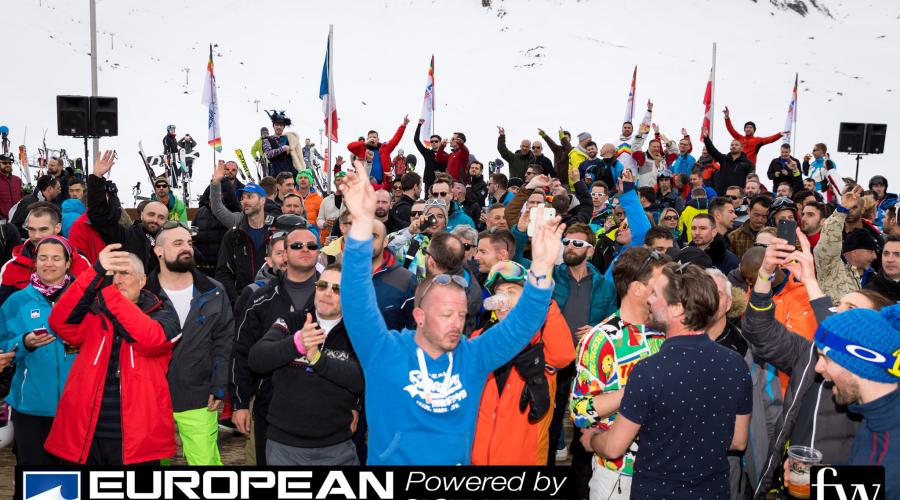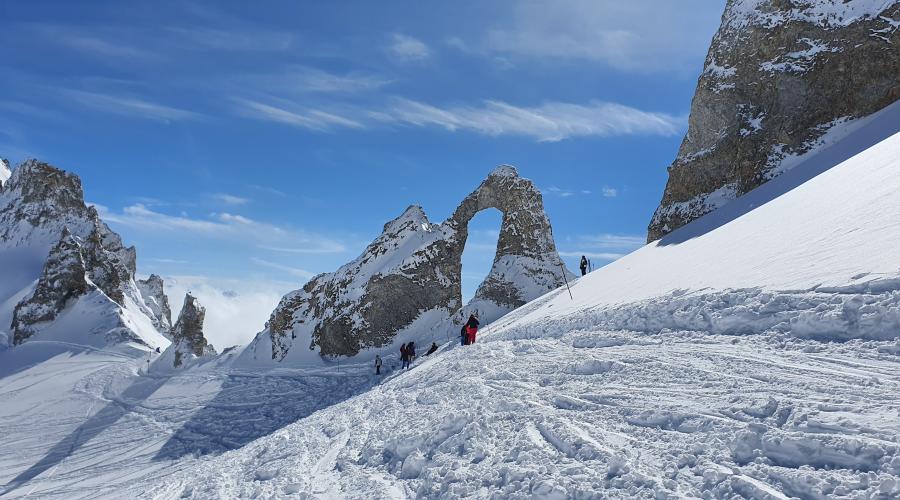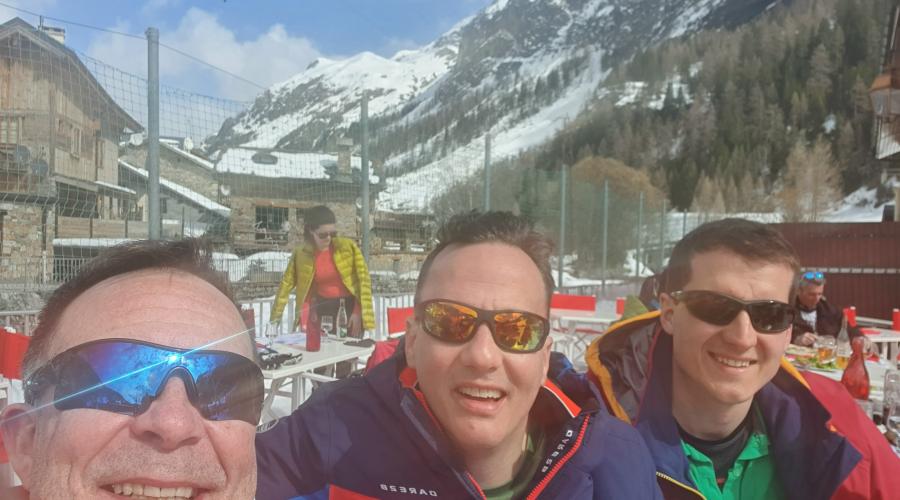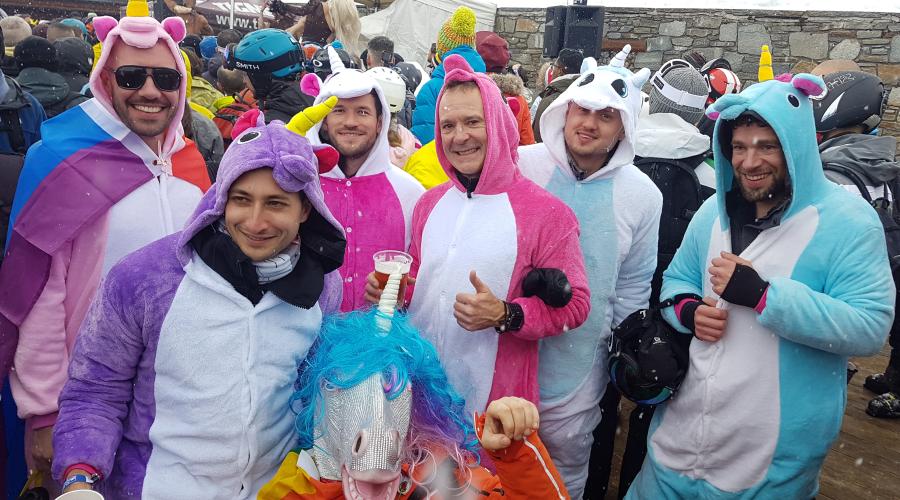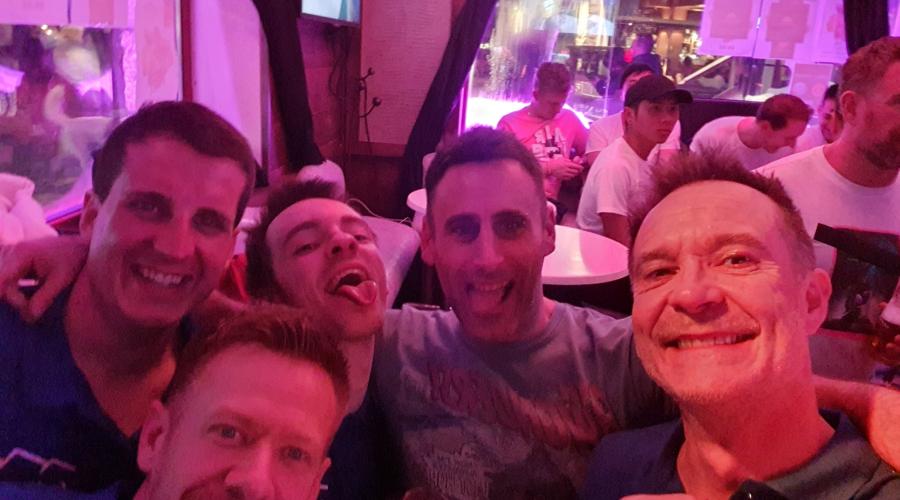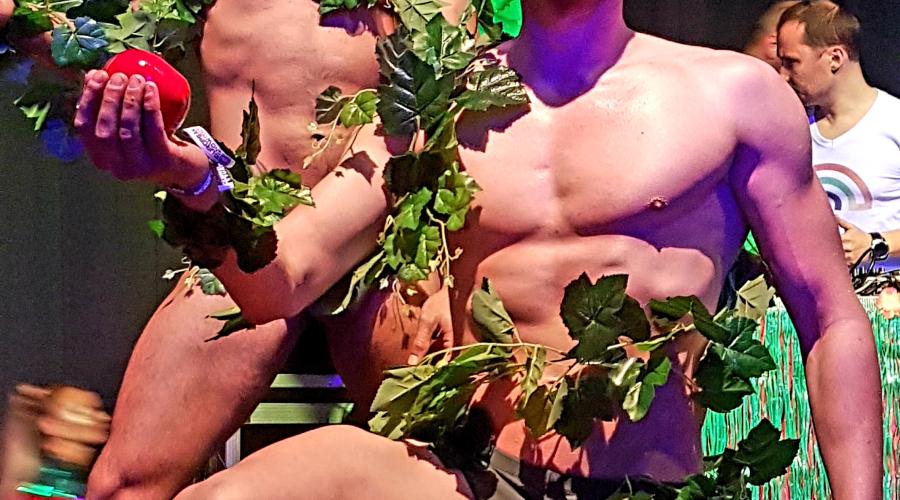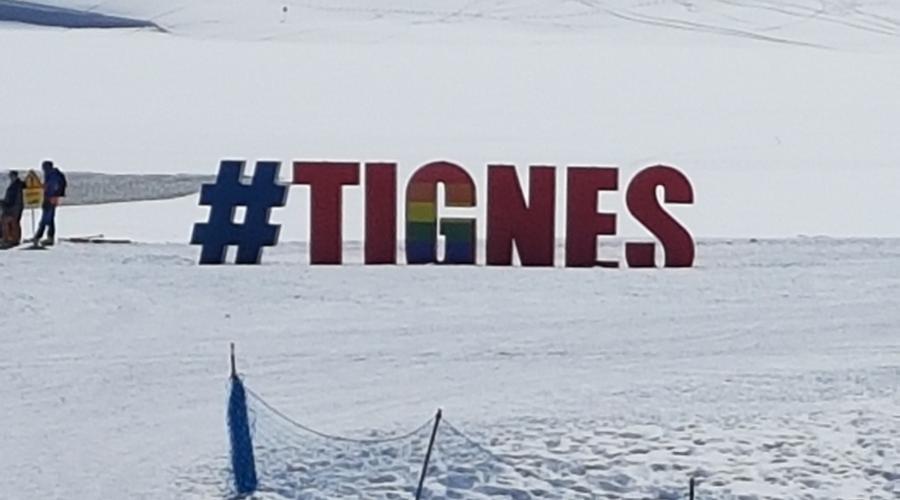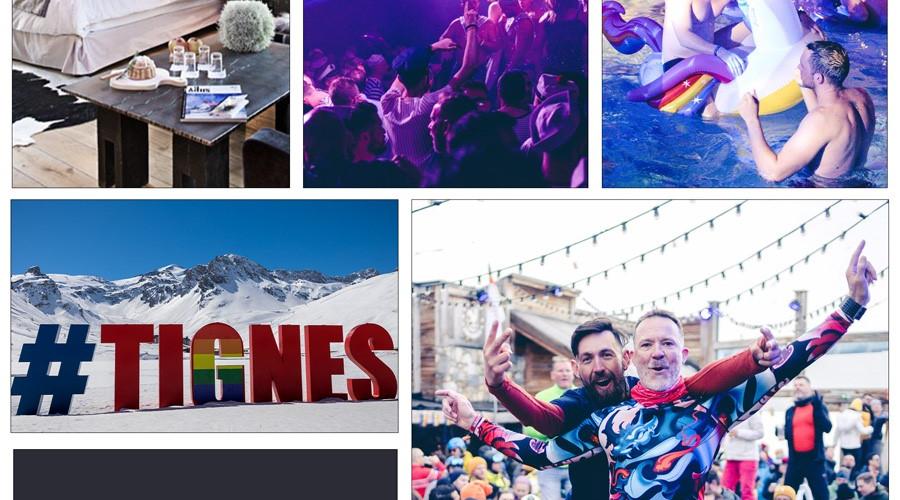 Meeting & times
Mar 18 - pm