Eryri mountains (Day2) The Glyders Horseshoe
8 people attending
2 places left
Event booking closes on Jun 23 at 20:00:00
About a 6 hrs walk. 13 km & 1,025 m ascent
Day Two 

of a weekend among the best of Eryri (Snowdonia) mountains. Click here for Day 1
On Day 2 we will look to tick off three more classic Welsh 3,000`s and again consider some of the history and geology of the Gluyderau, Snowdonia massif and Carneddau. 
We will start our walk from Gwern Gof Uchaf campsite. From here, we'll turn left just after the quaint footbridge onto a path that takes you behind Tryfan Bach. We'll simply follow this steadily upwards until we come onto the ridge crest near to Llyn Caseg-Fraith. Here we'll turn right onto the footpath that takes us up a steep section of hill to the summit of Glyder Fach (994m) where there are majestic views of Tryfan and the Ogwen Valley to be had.
It's then just a short walk to the famed cantilever stone for a photo opportunity and then it's straight on to the rocky spires of Castell Y Gwynt. To get to the top of Y Gwynt is a lovely little scramble and then it's onwards along the ridge-line for a couple of kilometres to the mish mash stone spired top of Glyder Fawr (1001m). All along this ridge, we'll have stunning views of the complete Snowdon Horseshoe in the next valley over.
Now it's a steep zig zag decent down to Llyn Y Cwn and then the relatively steep haul (~300m) to the cairned top of Y Garn (947m) where there is an amazing view of the entire Ogwen Valley.
We're are now on the down leg! The decent from Y Garn is long and steep but we are surrounded by majestic mountain views. It will take us about an hour to drop down to Llyn Idwal at which point we will veer away from the main footpath to take a more direct route back through a quaint little canyon that takes us out by the car park next to Idwal Cottage.
At this point we are still not finished but we will stopped here for a coffee and a pastie before we pressed on along the A5 up the valley towards Tryfan and back to the campsite.
At weekend event? Whilst this is one of two events over this weekend, it's not necessary to do the other to book on to this event, you're more than welcome to attend just the one walk. However, for those travelling from a far and making a weekend of, the leaders will be staying at a local campsite, and you're more than welcome to join us, just message us for details. But of course you're more than welcome to make other arrangements. 
Don't waste that space! Spring and summer walks generally have lots of new and existed members eager to get out more. If your plans change please free up the space for someone else. 
Is it dog friendly? Dogs are welcome but please note and abide by the Countryside Code. Please also remember not everyone loves dogs as much as you do so please be mindful of other members.
New Members: Please feel free to join this as your first OutdoorLads event. If you have any questions then feel free to message me, or go to the "My First Event" section under "About Us".
Image / photo credits:  All leader's own images - with permission for OutdoorLads to use and reuse. 
IMPORTANT! - Participation Statement
You MUST complete a Participation Statement, in addition to booking your event space before attending an OutdoorLads event. You only need to complete this Participation Statement once, not for each event you attend.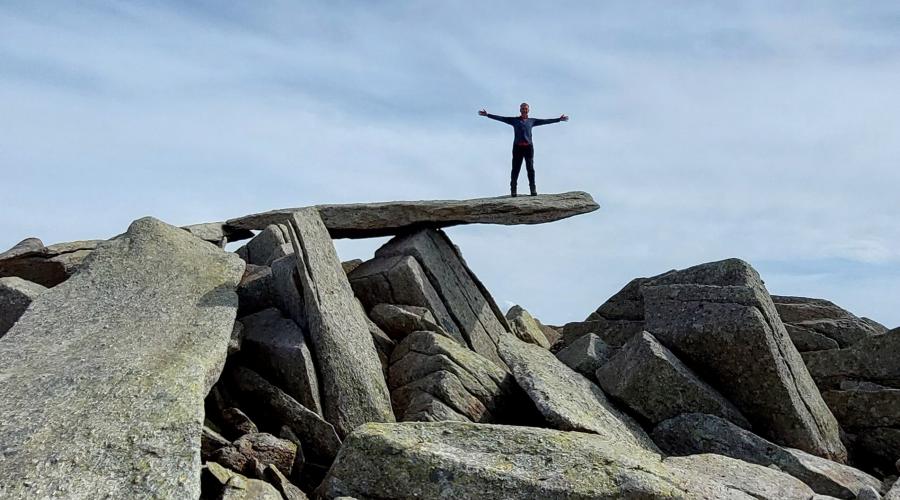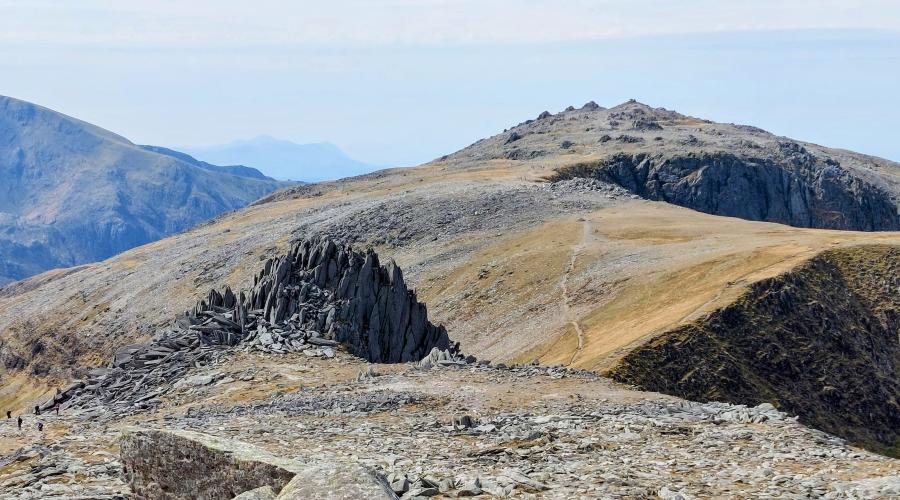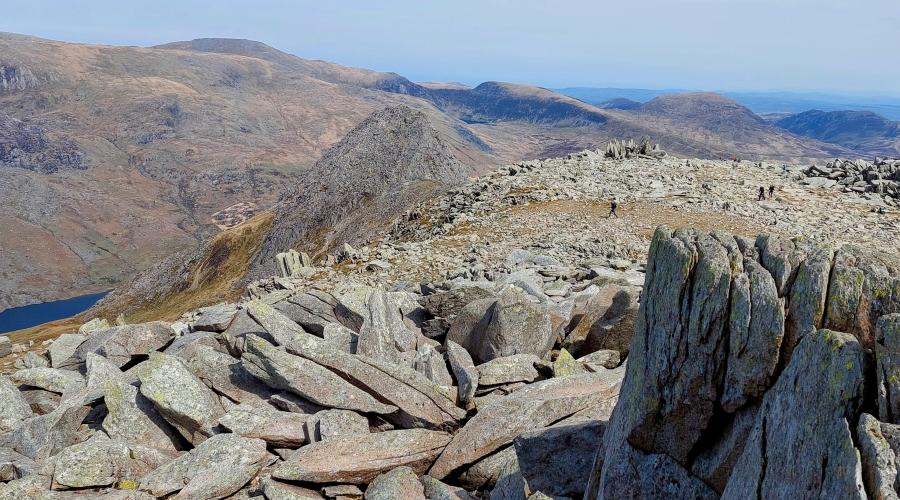 What to bring
This is a full mountain day - in Snowdonia; so the weather should hold no surprises! You will need sturdy, waterproof walking boots (not trainers). It may be summer but you may well need waterproofs (including trousers), Warm, layered clothing (to suit changing body temperature as we climb steeply and rest) and some spare layers too, along with hat or Cap (to stay warm, or shaded in sun) and it might even be worth throwing a pair of gloves in your bag too! But let's be optimistic and remember the sun-cream too!
Rucksack, with waterproof bags/drybags to keep everything dry - including a waterproof bag for your phone.
Don't forget walking Poles - if you have them and prefer to use them; there are some steep sections of ascent and descent. 
As well food and water, don't forget any personal medication you may need during the day. 
If you're interested in map-reading & Navigating: OS Explorer OL17 (1:25,000) or Landranger 115 (1:50,000) cover the full walk.
Food & drink
Please bring enough food; lunch and snacks, as well as water (ideally 2Litres) for a full day on the hill, as we won't be passing anywhere for buying food or drink on the walk.
Meeting & times
Jun 25 - am