21 people attending
9 places left
Do as much or as little as you like. This is the Lakes though and local walks likely to involve steep and sustained climbs!
Come and spend Easter with OutdoorLads at Ennerdale in the Lake District. 
This page is for the hostel option, but if you'd prefer the camping option, follow this link - Easter Ennerdale Camping
This idyllic Scout Campsite is next to the shore Ennerdale Water (great for a morning swim!) in a forested area with great facilities for both people attending for the hostel and campers.  Ennerdale is also a dark sky area which means very little light pollution, in the past we've had some magical skies. 
There will be a range of walks for different abilities with St Bee's (start of the coast to coast) just a short drive away and from the campsite itself you can see some big named Lake District peaks including Great Gable, Pillar & Haystacks.  There are more accessible (medium ability) walks which can be done from the campsite, aswell as a walk around the Ennerdale itself.  Walks as ever will depend on the leaders attending.
I'm sure we can also have some fun activities away and have an Easter Egg hunt but with a twist!
In the evenings usually people stay around the pretty amazing campfire circle or there is access to the Chalet lounge (this will be limited for campers around dinner time and no access after 22:00). 
This campsite is fairly remote with a pub around 20 minutes' walk away and the closest shops around 15 minutes' drive away.  Mobile phone signal will depend on your carrier with some being good and some having nothing.  There is no wifi in the building.
Dogs: Campsite users only - Dogs are permitted on site as long as they are well behaved, under control and any mess is cleared up. They are not permitted in the hostel. 
Photos: By D Blackwell and used with permission. 
IMPORTANT! - Participation Statement
You MUST complete a Participation Statement, in addition to booking your event space before attending an OutdoorLads event. You only need to complete this Participation Statement once, not for each event you attend.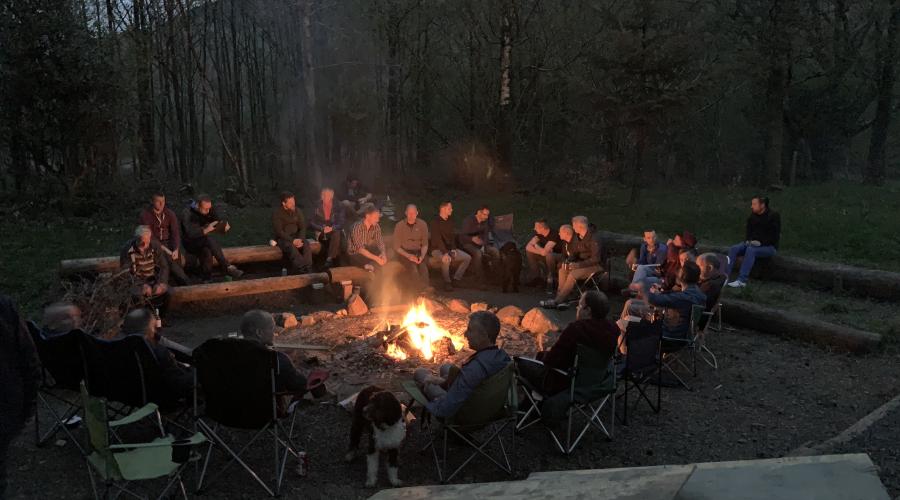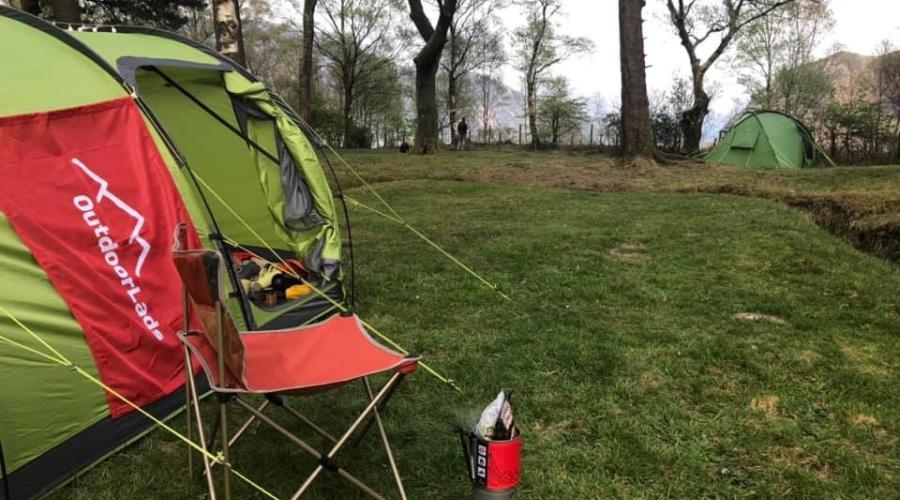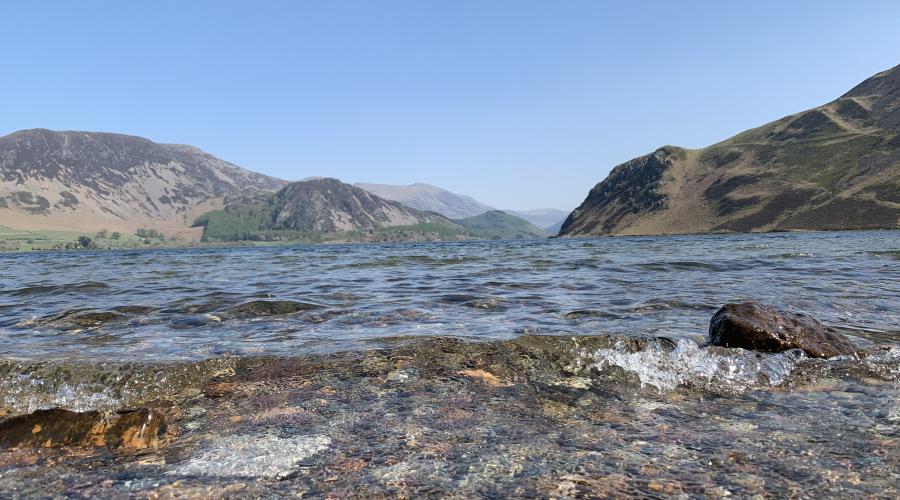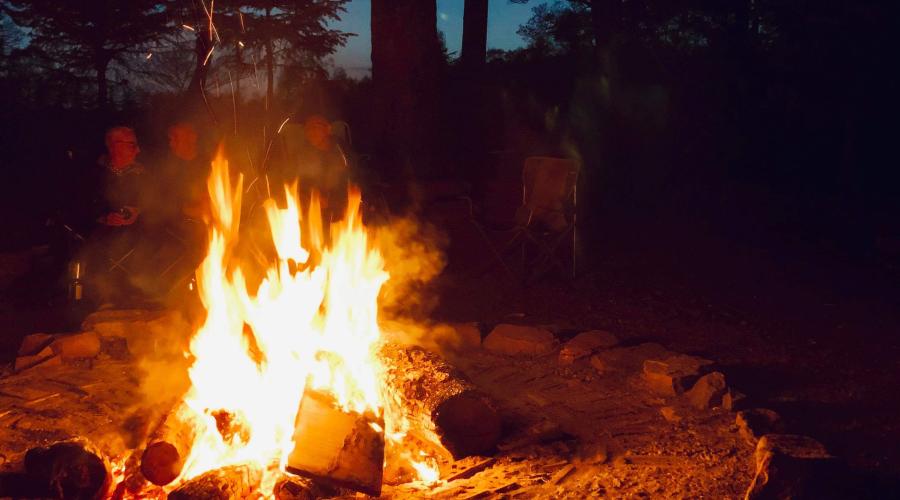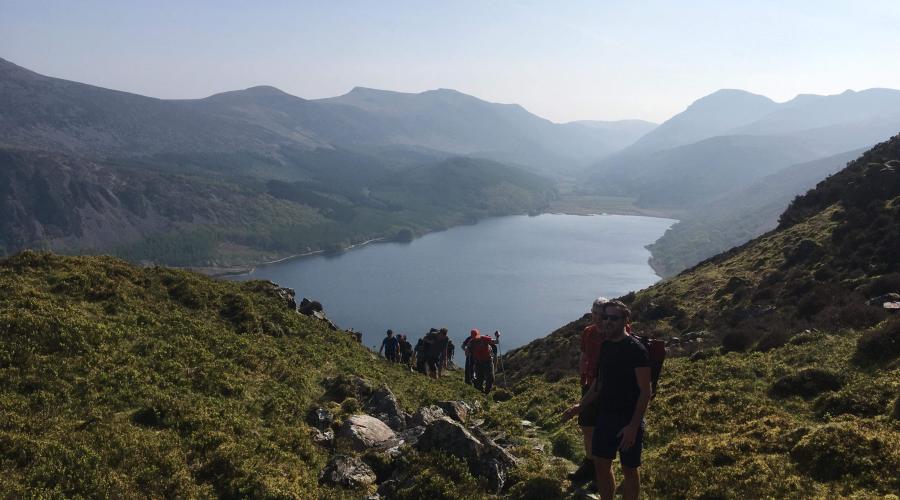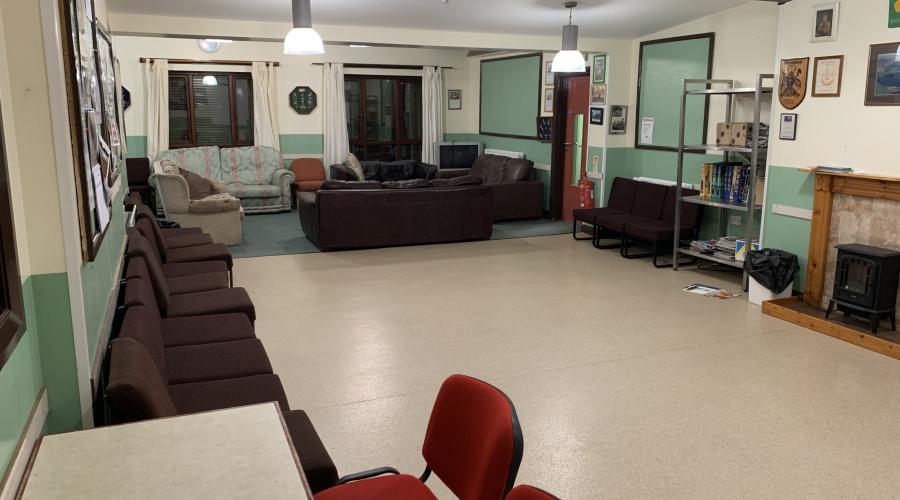 What to bring
Bedding
There are beds with fitted sheets provided. You will just need to bring your own sleeping bag/duvet and pillow(s).
Day Walk Kit List
•    Rucksack (with a plastic liner bag or cover)
•    Waterproof jacket and trousers
•    Walking boots and socks
•    Thermal base layer (synthetic fibres rather than cotton)
•    Fleece mid layer
•    Walking trousers
•    Hat and gloves
•    Lunch and drink
•    Small torch
•    Spare food
•    Spare warm layer
Optional
•    Sunglasses and sun cream (if that time of year!)
•    Extra thermal leggings and top (synthetic fibres rather than cotton)
•    Thermos flask
•    Camera
•    Gaiters
•    Trekking poles
•    Personal first aid and medication
•    Money for a pub stop at the end of the day!
Food & drink
Below is the anticipated menu for the weekend!!!!
Friday night:
Saturday Breakfast:
Vegetarian Frittata

Cereal, toast, coffee, tea

Bacon / Sausage
Saturday Lunch:
For anyone staying at the hostel I will do Greek Salad and ciabatta

Anyone going on the hike will need to take lunch from the hostel
Saturday Dinner:
Sunday Breakfast:
Hot Cross Buns

Fruit Salad

Cereal, toast, etc.
Sunday Late Buffet:
Strawberry Rocket Salad

Candied Sweet Potatoes

Cheesy Scalloped Potatoes

Hay-baked Lamb

Cherry-glazed Baked Ham

Grilled Carrots

Grilled Courgette Galette
Monday Breakfast:
Chocolate Brioche Eggy Bread
Nearest shop is a drive away so try and be as self sufficient as possible.
The event cost includes breakfast on Saturday and Sunday, dinner on Saturday evening and tea/coffee throughout the weekend.
For Friday night you are asked to bring a contribution to the buffet which will be served between 7-8pm.
You will need to bring items for your packed lunch on Saturday, plus any other drinks you'd like.  The campsite is fairly remote so try and bring everything you may need.
Meeting & times
Apr 07 - pm