Easter on the Devon Coast!
24 people attending
0 places left
1 person waitlisted
Event booking closes on Apr 5 at 17:00:00
Easter is a great time of year: Spring is here, flowers and trees are in bloom, warmer days beckon. Why not come spend it with OutdoorLads down on the Devon coast and be with friends as we explore an area of outstanding natural beauty!
We will be staying a few minutes walk from the famous Slapton sands beach - which plays an important part in the survival of some of the UK's rarest flora and fauna. It is also close to the largest body of freshwater in the south-west, with the rare flora of a seaside lake, great for birdwatching and nature exploration. 
We can explore the local area, with some great walks or cycles, taking in the beauty of the Devon coastline, the rare lakes and picturesque villages. 
The venue we are staying? A beautiful converted Georgian house, with a large lounge, games room with pool table, a large garden where we might have a BBQ, plenty of bedrooms to spread out. A cut above our usual hostel experience, the large communal kitchen and dining space with views across the countryside, two nearby pubs and the beautiful beach make this a perfect Easter location!
We will also have walks which any local member can join us on, keep your eyes open for those linked events. 
What's going to happen?
Good Friday night: The traditional OutdoorLads buffet dinner, welcome meeting, and settle in for a great weekend!
Saturday daytime: We'll be heading out for a full day's walk around the stunning coast. There will be walks suitable for all abilities, depending on leader availability,    and we will aim to have both an easier and a harder option. Or bring your bike and head out to explore the rolling Devon coast, grab a board and go surfing or even go for a wander and explore  local cafes and National Trust offerings. 
Saturday night: We will be cooking you up a delicious meal to reward a good day out on the coast. We will have games or maybe even a quiz. 
Easter Sunday daytime: We can head out to enjoy the beach and a gentle amble or we might find a leader willing to do another longer walk or use this day to do our own things, exploring local National Trust places, wandering the beach or maybe even go for a trip to a museum or the Devon steam railway. 
Easter Sunday night: A great three course Easter dinner.
Easter Monday daytime: You are either free to go home or join in a shorter, more leisurely walk or other activity. There may be an opportunity for a pub lunch as well, before people head home and do the ironing.
Dogs: This event is not suitable for dogs. 
Car-pool: Check out the car pool! 
Photos: Photos provided by member (Mike Smith) and reused with permission. Photos of venue and some of the village used under fair use license and provided by venue manager. 
IMPORTANT! - Participation Statement
You MUST complete a Participation Statement, in addition to booking your event space before attending an OutdoorLads event. You only need to complete this Participation Statement once, not for each event you attend.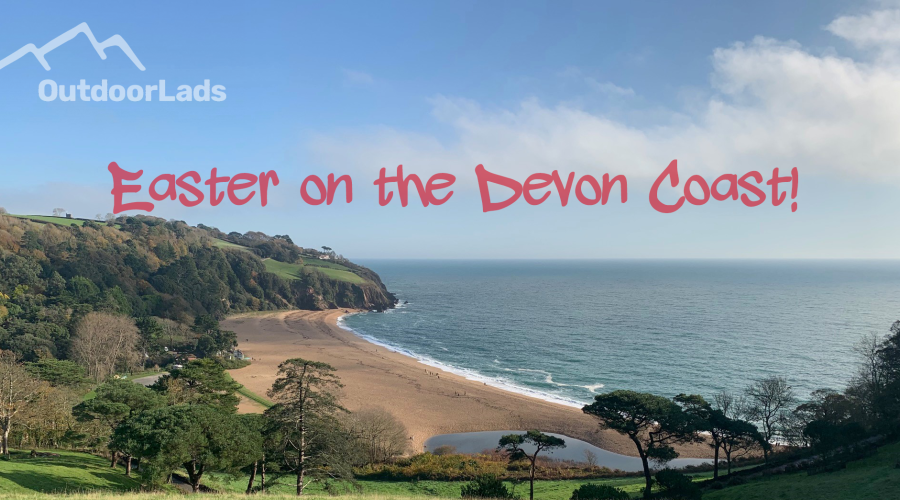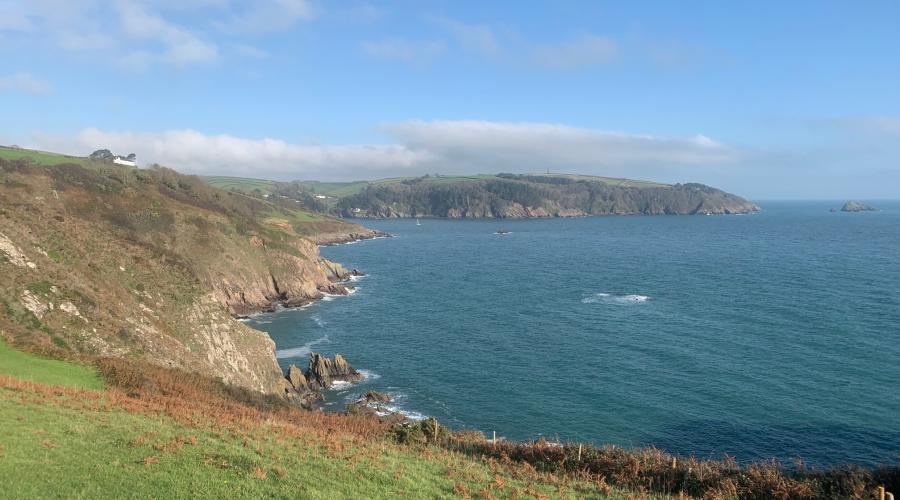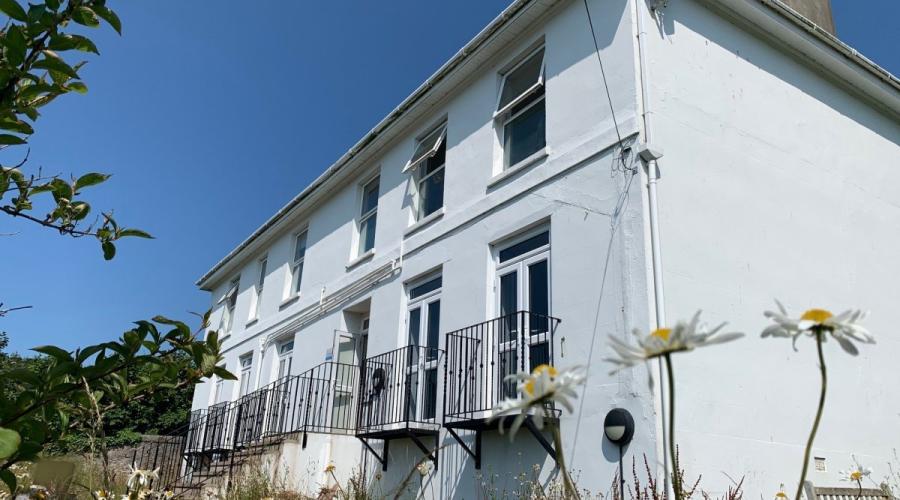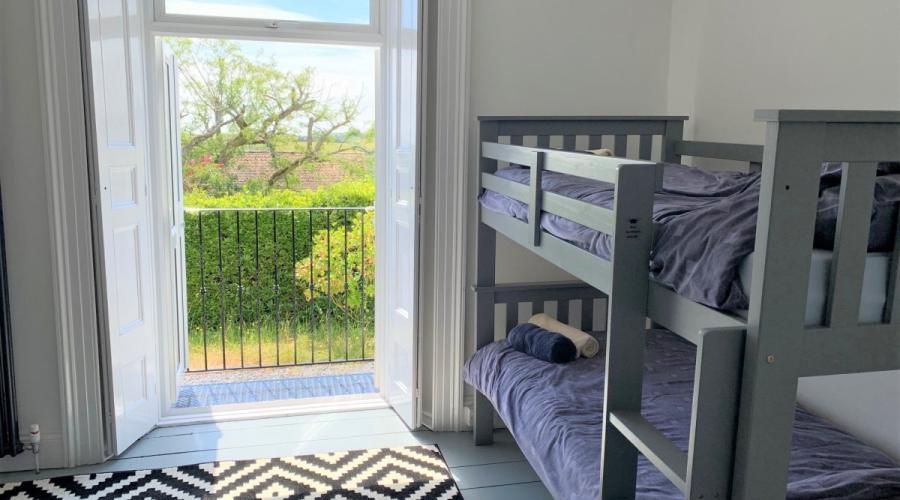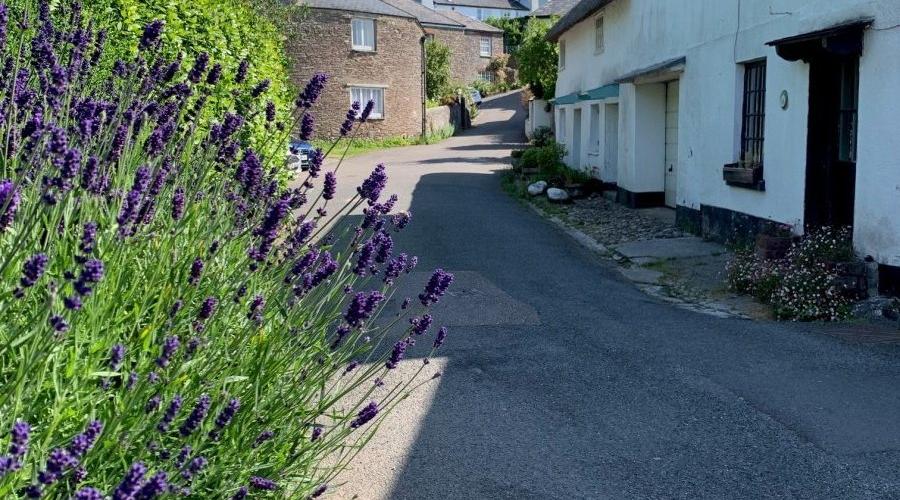 What to bring
Check out the standard kit lists if you are not sure. 
You hardly need anything special for hostels. This venue provides full bedding, but you always need a towel and washkit. A couple of nice to have items is a torch (so you can get into the room when everyone has gone to sleep, without turning the light on) and ear plugs.
The coast area can have somewhat changeable weather so you will obviously need what ever kit you usually take for the daytime activities on the mountains! Wet weather gear and a couple of good thermal layers are a must! And a hat and sunglasses for the much hoped for good weather!
You'll need to bring a packed lunch for the Saturday and Sunday and of course any drink you may want of an evening. Plus if you want to take part in the cocktails, we will message a bit closer to the time about this optional activity.
Also, please bring an Easter egg for our Secret Bunny! 
Food & drink
Good Friday night: Please bring at least one item for the buffet. Please don't go overboard. This should be something that can be shared by 2 to 3 people and if home made it could have an Easter theme. 
Saturday breakfast: Included in the event cost.
Saturday lunch: Please bring a packed lunch.
Saturday dinner: Included in the event cost.
Easter Sunday breakfast: Included in the event cost.
Easter Sunday lunch: Please bring a packed lunch.
Easter Sunday dinner: Included in the event cost.
Easter Monday breakfast: Included in the event cost.
Tea & coffee: Included throughout the weekend.
Other drinks: Please bring your own.
Meeting & times
Apr 07 - pm