County Durham Festive Riverside Wander
6 people attending
14 places left
Event booking closes on Dec 26 at 18:30:00
15.3km, 9..5 miles long will be done at a moderate pace, no steep climbs of note
Come and join Steven and a group of fellow walkers in the quieter middle reaches of the River Tees for a walk close to a historic market town.
This walk although not short in length is relatively easy to complete there are only a few shorter climbs and the terrain is easy to make faster progress , most paths apart from the last section through thick forest are wider and easy to navigate.
The route shows the area off well starting through woodland and skirting a golf course before a long straight track brings the far reaching views toward the hills above and the upper Tees valley.
A walk down a short steep slope will bring the group to the confluence of the River Balder and the River Tees and the area is ideal for a picnic stop not far from Cotherstone Crag.
A short walk uphill arrives at the village where Hannah Hauxwell also known as 'The Daughter of The Dales' spent the years of her later life in relative luxury in a small house.
Winding through on little lanes the footpaths beside the river are again reached and passing through the embankment of a long abandoned railway line the group will eventually reach the forested valley of Deepdale,  This is a nature reserve and is managed for the benefit of rare flora and fauna.
A slow descent leads back to the River Tees and the market town above.
This walk has plenty to offer, a good introduction to the area with historic buildings, railway heritage and pretty stretches of countryside.
So see the Festive season in the beauty of County Durham.
Photo Credits: All taken by the walk leader on an earlier walk reccie, permission is granted for OutdoorLads to use in this event and any future events.
IMPORTANT! - Participation Statement
You MUST complete a Participation Statement, in addition to booking your event space before attending an OutdoorLads event. You only need to complete this Participation Statement once, not for each event you attend. 
Anyone with COVID-19 symptoms, even if they are extremely mild, or who has recently tested positive for Covid-19, is asked not to attend.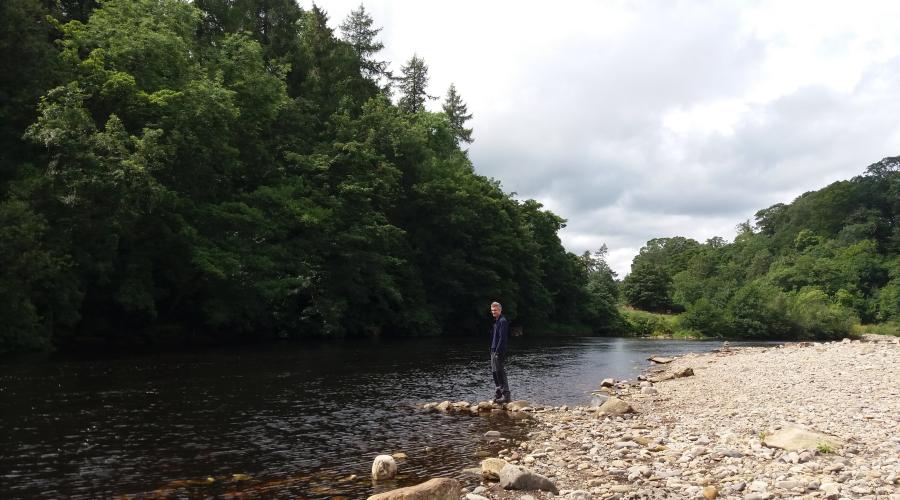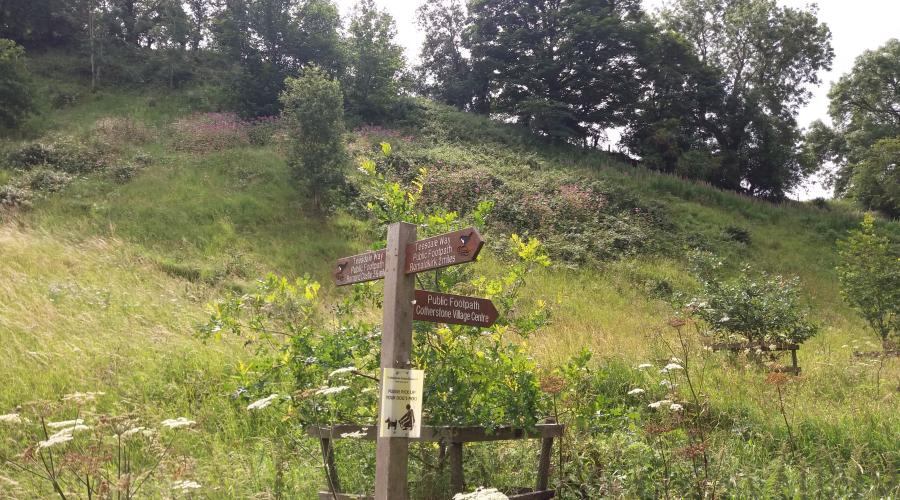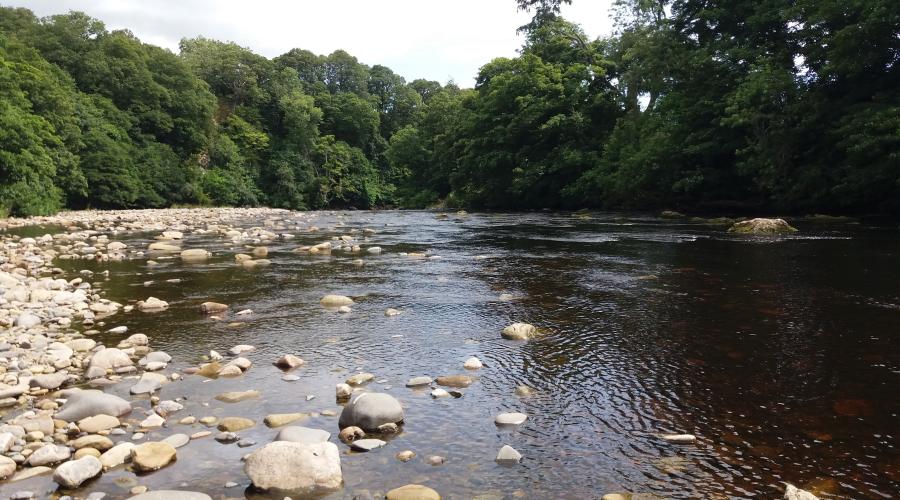 What to bring
Hand sanitiser and a face covering: whilst we are living with Covid-19, please bring your own to events to help keep everyone safe
Water: bring at least two litres
Medicines: if you have hay fever, diabetes, minor ailments etc.
Day rucksack: typically 20-30 litres, they are comfortable to wear and allow you to use your arms freely
Boots:  waterproof and breathable and designed for hiking, trainers are OK if the ground is dry and there's little chance of rain
Gaiters: recommended for wet weather or boggy conditions
Socks: proper walking socks will keep your feet dry and help prevent blisters
Layered clothing: lets you quickly adapt to changes in the weather and body temperature. Go for a base layer (vest or t-shirt) and a mid layer (a micro fleece or shirt) and in cooler weather add an outer layer (a windproof jacket or thick fleece)
Trousers: ideally no jeans as they become heavy and cold in the rain, breathable fabrics are more comfortable and dry and on warm days shorts are OK
Waterproof jacket: essential when hiking in all but the calmest of weather, breathable fabrics are more comfortable and dry
Gloves: Windproof, or better still, waterproof gloves are the best choice, bring a spare pair if expecting rain
Hat or cap: stay warm in winter and shaded in summer
Sunglasses: for any sunny day, even in winter
Sun cream: can be useful even on cloudy and winter days
Snacks: bring biscuits, energy bars, gels, bananas, chocolate or dried fruit for example and put them somewhere easy to get hold of
Lunch: bring a packed lunch unless otherwise stated
Food & drink
Plenty of snacks, I will have two short breaks and a lunch break on the walk.  Around two litres of something to drink, good to bring hot drinks at this time of the year. A good sized packed lunch will be needed, you will deserve it with all the walking done.  There is only one shop on this walk passed and might not be open all day on the Sunday.  There is opportunity to buy food near the start point.
Meeting & times
Dec 27 - am