Conwy Valley Hostel Weekend
9 people attending
11 places left
This hostel is a favourite with OutdoorLads members, as it offers access to some of the less walked mountains in Snowdonia, whilst being within around 10 minutes of the walled town of Conwy, the National Trust's Bodnant Gardens and also near to Adventure Parc Snowdonia. 
For those of you who've been to Big Spring Camp, the hostel is a little further up the valley towards Conwy and set up in the hillside. The event has sometimes been referred to as the the "Edge of the Carneddau weekend", as the hostel is positioned adjacent to that part of the National Park.
The hostel is located 250m above the Conwy Valley with panoramic views out across the valley itself. It makes a great location for walking Tal Y Fan and the Carneddau mountains in North Snowdonia. 
On Saturday there will be at least one local walk/activity on offer, depending on the abilities and desires of the group and the availability of leaders. This could include a mountainous walk (for which we might need to catch a bus or use our cars) into the wilderness on our doorstep. Alternatively, there are gentler options such as Tal Y Fan Mountain, which is accessible to any mountain bikers who may wish to come to event. The event leader will publish more details closer to the time.
There are also choices for those members who want to do something different to hiking up mountains. The stunning National Trust Bodnant Gardens and the historic walled town of Conwy are both nearby. 
Also, Adventure Parc Snowdonia with its surfing lagoon, indoor climbing/caving/zip slides etc, outdoor climbing, zipline etc and a newly opened spa is a short drive away. Note: This is not included in the event cost; costs are dependent on the chosen activity.
Dogs: Four dogs are permitted at this venue at an additional charge. Please contact the office on support@outdoorlads.com or 0161 420 0001 to book and pay for a dog space.
Photos: Photos are the property of the YHA and used by OutdoorLads with permission. 
IMPORTANT! - Participation Statement
You MUST complete a Participation Statement in addition to booking your event space before attending an OutdoorLads event. You only need to complete this Participation Statement once, not for each event you attend.
COVID-19 – IMPORTANT, Please read the following before you sign up to this event:
Anyone with COVID-19 symptoms, even if they are extremely mild, or who lives or is in a support bubble with someone showing symptoms, is asked not to attend. This is in line with the

government's coronavirus advice.

You must also immediately self-isolate and not attend the event if you or someone in your household or support bubble shows coronavirus symptoms or tests positive. You can find the

NHS self-isolation guidance here.

OutdoorLads' Covid-19 Policy for hostel and BIG events applies to this event.

On arrival, we will need to see evidence that you are fully vaccinated, or have registered a negative lateral flow test in the last 48 hours, or have Covid-19 antibodies. Evidence of this can be obtained via the NHS App in England, with equivalent schemes available in Wales and Scotland. Our full policy and more details can be found here.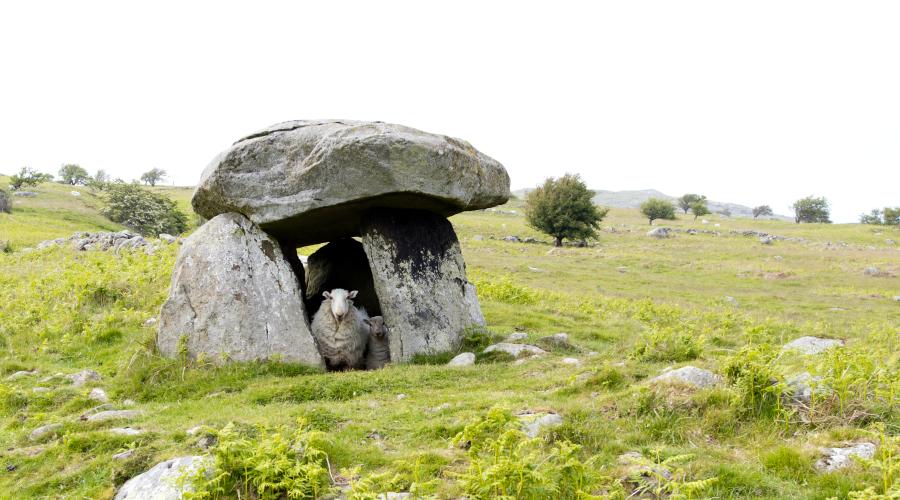 What to bring
For the hostel:
Bedding: Provided to typical YHA standard. You may choose to bring an extra pillow.
Wash kit: remember to include a towel, shower gel and shampoo
Flip Flops/ sliders: or something similar to wear around the hostel
Indoor Clothes: Comfortable easy wear around the Hostel and out to the pub (if we are allowed/ if it is still operating)
If you are a sensitive sleeper you may also want to consider bringing earplugs as the rooms are shared rooms.
For the daytime:
Drinks Containers: for at least two litres for water etc, and maybe a flask too.
Medicines: if you have hay fever, diabetes, minor ailments etc. and a small First Aid kit for personal use is always useful including blister and ordinary plasters
Day rucksack: typically 20-30 litres, they are comfortable to wear and allow you to use your arms freely
Boots:  waterproof and breathable and designed for hiking, trainers are OK if the ground is dry and there's little chance of rain but all weather Boots are really the best default option!!
Gaiters: recommended for wet weather or boggy conditions - this is peat moorland country! - boggy is a default condition!
Socks: proper walking socks will keep your feet dry and help prevent blisters
Layered clothing: lets you quickly adapt to changes in the weather and body temperature. Go for a base layer (vest or t-shirt) and a mid layer (a micro fleece or shirt) and in cooler weather add an outer layer (a windproof jacket or thick fleece)
Trousers: ideally no jeans as they become heavy and cold in the rain, breathable fabrics are more comfortable and dry and on warm days shorts are OK
Waterproof jacket & trousers: essential when hiking in all but the calmest of weather, breathable fabrics are more comfortable and dry
Gloves: Windproof, or better still, waterproof gloves are the best choice, bring a spare pair if expecting rain
Hat or cap: stay warm in winter and shaded in summer
Sunglasses: for any sunny day, even in winter
Sun cream: can be useful even on cloudy and winter days
*Swimwear: If we decide nearer the date to visit Adventure Parc Snowdonia
Food & drink
Friday Evening: Please bring an item for the buffet either savoury or sweet. Please do not go overboard; I hate throwing stuff away. This should be something that can be shared by 1 to 2 people at most. Home cooked/baked will get extra brownie points, as will any shop bought that shows imagination.
Breakfasts on Sat & Sun: Included in the event cost.
Lunches: Please bring food, flask etc for your own lunches; there are no shops in the immediate vicintiy of the hostel. Snacks that you'd normally enjoy throughout the day.
Saturday Evening: Three course meal included in the event cost.
Tea , coffee and juice are provided throughout the weekend. Other drinks: please bring your own.
We will attempt to cater for all dietary requirements; there will certainly be vegetarian/vegan alternatives for the evening dinners. Depending on how many of you are gluten free or have other allergies, we will accommodate them in the evening meals but for breakfasts we might ask you to provide your own milk/bread/cereal substitute, it just depends on the final numbers involved set against a limited budget! 
Please ensure your dietary requirements are up to date on your profile, so that we can plan meals accordingly.
Meeting & times
Sep 24 - pm
Location
53.231007397097, -3.879069699593