Comedy Night with Mark Bittlestone
36 people attending
0 places left
An online event open to all members
Mark is a 27 year old gayyyyyyy standup and sketch comedian from south London. When he isn't making TikToks about how hilarious and crap it is to be queer, he is to be found promoting conversion therapy live on-stage in London's standup comedy clubs and as the better, gayer half of sketch duo Mark & Haydn.
Follow Mark @poofsrus (it's a pun on Toys "R" Us and as such it's really, really funny) on Instagram or @poofsrus on TikTok.
This will be an interactive comedy night, where Mark will bring out your natural funny bones with short quizzes, competitions, challenges, and games.
This event is charged at £9 for Full/Concession Members, and £12 for PAYG Members to cover costs of running this event, and the prize fund!
Images by Photography By Den (@photographybyden)
While you're here...
We're painfully aware that people are struggling at the moment, so for those that can't #GetOutMore, we don't want to charge you to #StayInMore.
If you are a PAYG Member and in a position to make a donation in return for a #StayInMore event you've really enjoyed, we'd massively appreciate it. Full members can donate too, of course. We welcome any and all support for the charity.
We want to make sure OutdoorLads is here in the future to get more gay, bi and trans guys in to the great outdoors.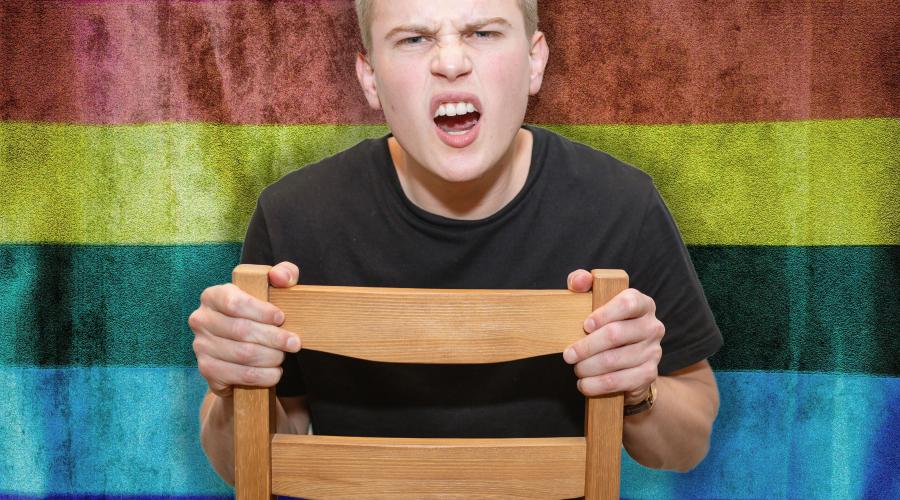 Meeting & times
Jan 29 - pm