25 people attending
0 places left
7 people waitlisted
Event booking closes on Mar 28 at 09:30:00
16 km (10 miles)
During the industrial revolution Burnley became one of Lancashire's most prominent mill towns; at its peak it was one of the world's largest producers of cotton cloth, and a major centre of engineering. In addition to its industrial heritage there are also houses of historical significance such as Towneley Hall.
On our walk we will explore some of Burnley and the surrounding countryside on a walk with astounding variety. We will walk along the Leeds and Liverpool canal and see the wharf at the weaver's triangle. This area is of significant historic interest as the surrounding cotton mills encapsulate the social and economic development of the town and hint of what it would have been like living through the industrial revolution.
We will walk through the grounds of Towneley Park and see the magnificent Hall, the history of which dates back from around 1200. The principal building of the hall dates from around 1500 with modifications in 1720s and 1810s.
Our walk will visit:
Leeds and Liverpool canal, including the "straight mile"

Weavers triangle

Towneley park and hall

Thompson park

Lee Green and Swinden reservoirs

Open moorland above the town

Sections of the Burnley Way
Image credits: All images for this event were taken by the event leader.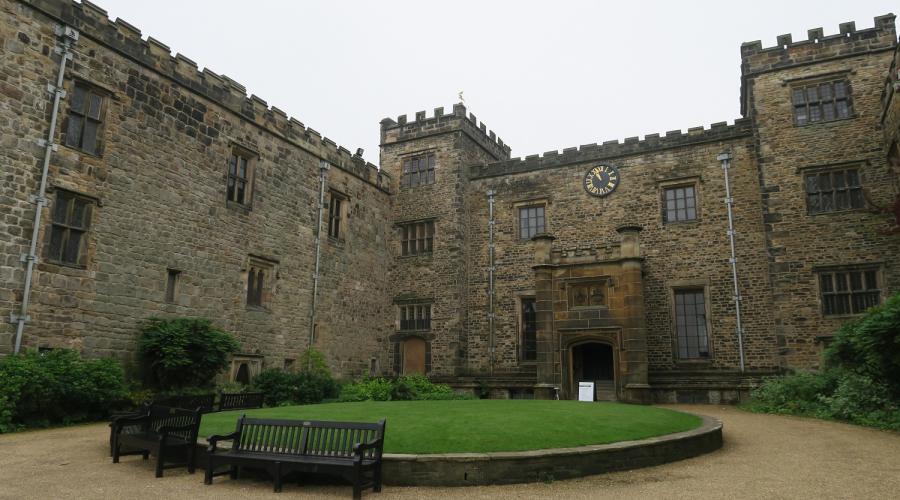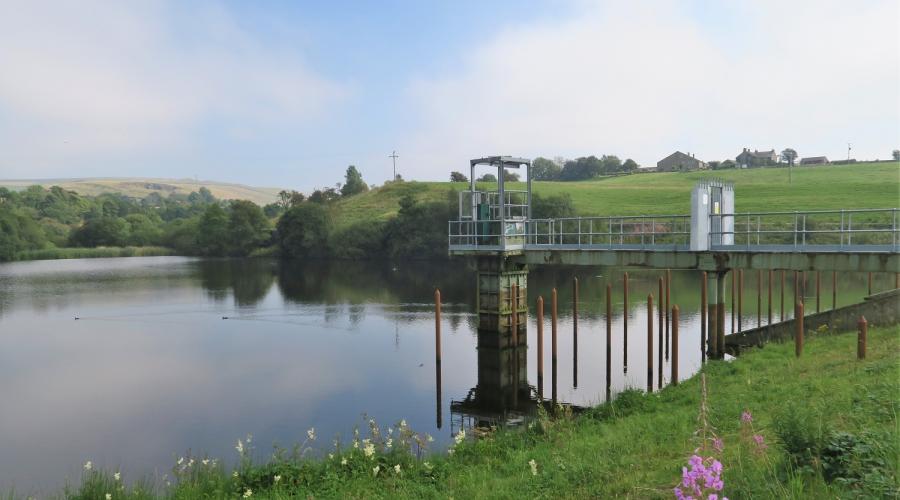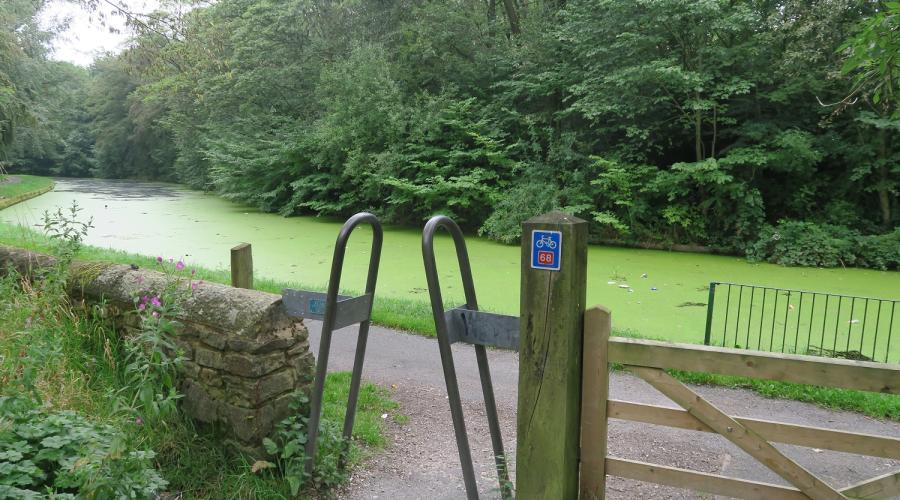 What to bring
Boots:  Hiking boots are arguably the most essential piece of kit when hiking just about anywhere.  Walker's should make sure that their boots are both waterproof and breathable, and provide good ankle support.  Boots should also be in good condition.
Socks: A good comfy pair of walking socks is essential really; they keep your feet warm and drier than normal socks.
Gaiters:  Gaiters attach to the bottom of walking boots and extend to just under the knee.  They provide waterproofing for the bottom half of the leg.  They are not essential to have but you will feel the difference if you have them.
Walking Trousers:  You should have a suitable pair of trousers for walking in, jeans are not suitable as they take on water when wet and will make you cold.  The same goes for jogging pants/tracksuit clothing.  You would be best advised to get a pair of comfy walking trousers from one of the many outdoor equipment outlets (Cotswold, Blacks etc)
Waterproof Trousers:  Waterproof trousers are essential in case of wet weather. They are also good to be worn when it is not raining as they can act as a windproof barrier, which keeps the legs warm. Waterproof trousers should be breathable, so be sure to check that as when it's raining on a warm day – you can get wet legs from sweat on the inside if they are not breathable.
Base Layer: A breathable base layer should be chosen in order to let sweat escape from the body.  This should ideally consist of a breathable synthetic, specially designed fabric, though a cotton T-Shirt is sufficient.
Other Layers: On top of your base layer, you can have a variety of options such as a micro fleece, a fleece jacket or a rugby/sports top can sometimes be good.  Having one or two additional layers gives you flexibility when the weather is changeable – the more layers, the more flexible you can be in adapting to the weather.
Waterproof Jacket:  A good waterproof jacket is one of the most important pieces of kit you will require when hiking.  Walkers should look for a jacket that is both waterproof and breathable in order for them to be protected from sweat.  Materials such as Gore-tex are often the best choices but they can be expensive unless you shop sensibly, don't forget your OutdoorLads discount for Full Members at Cotswold outlets.
Hat: As most heat is lost through the head a good hat is essential. 
Gloves: Gloves are essential in the colder months, windproof or better still waterproof gloves are the best choice.
Rucksack: A good Rucksack that is comfortable to wear is essential, and required to carry both food and equipment.  Day sacks should have a capacity of around 30 litres.  As an option you could store your items in waterproof bags inside just in-case or ensure the bag has a waterproof bag to pull over the top.
Mobile Phone: If you choose to bring your phone, then you are well advised to buy a waterproof bag or if that is not possible a simple food/freezer bag will suffice.
Food & drink
Please remember to bring a packed lunch. snacks and plenty of water. Given that it is spring, a hot drink may be nice.
Meeting & times
Mar 28 - am
Location
53.77805542893, -2.2175431251526