BSC2023: Glyderau Scrambling Day (Sun 08:00)
8 people attending
0 places left
1 person waitlisted
Physically and mentally challenging route with some exposure. You MUST have prior experience of Grade 1 scrambles.
This is one of the events organised as part of Big Spring Camp 2023.
Some of the best scrambling in the Eryri National Park including the North Ridge of Tryfan, Bristly Ridge and Y Gribin. 
Our route starts on steep group leading up to the Eastern Traverse and then Nor Nor gully to reach the classic North Ridge. From here we'll summit Tryfan before descending to Bwlch Tryfan. Our second scramble of the day takes us up Bristly Ridge to the summit of Glyder Fach, this is technically more demanding and even more so as its the second route of the day! Our descent back to the cars will take us down the third ridge of Y Gribin which has some exposure over steep cliffs in Cwm Cneifion. 
These are some of the finest scrambling routes in Eryri and we can expect them to be busy on a bank holiday weekend.
Please note that there are no footpaths on this route and we'll be scrambing both up and down the mountain. You must have a good level of fitness, a head for heights and prior experience on Grade 1 scrambles to attend this event.
IMPORTANT! - Participation Statement
You MUST complete a Participation Statement, in addition to booking your event space before attending an OutdoorLads event. You only need to complete this Participation Statement once, not for each event you attend. 
Photos taken by event Leader Ian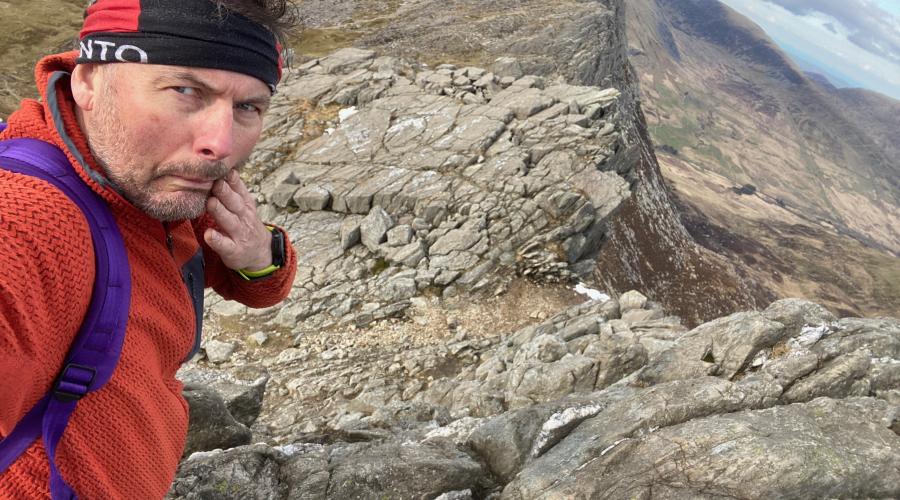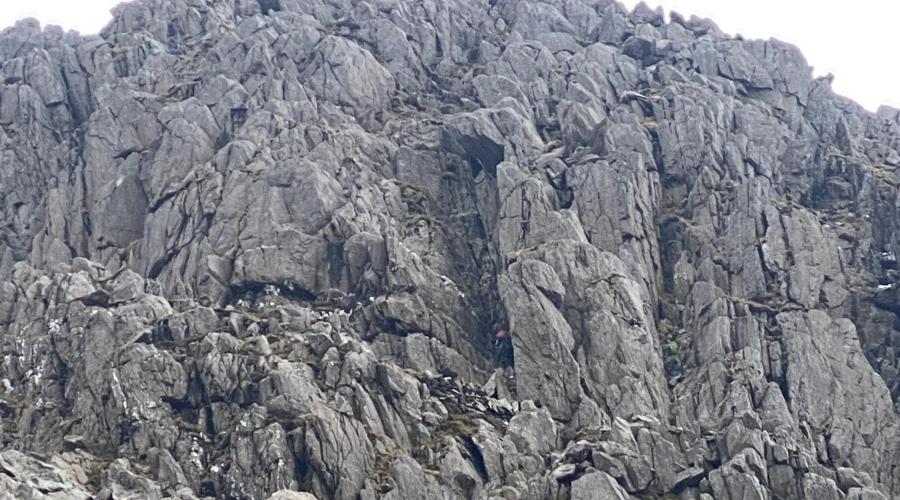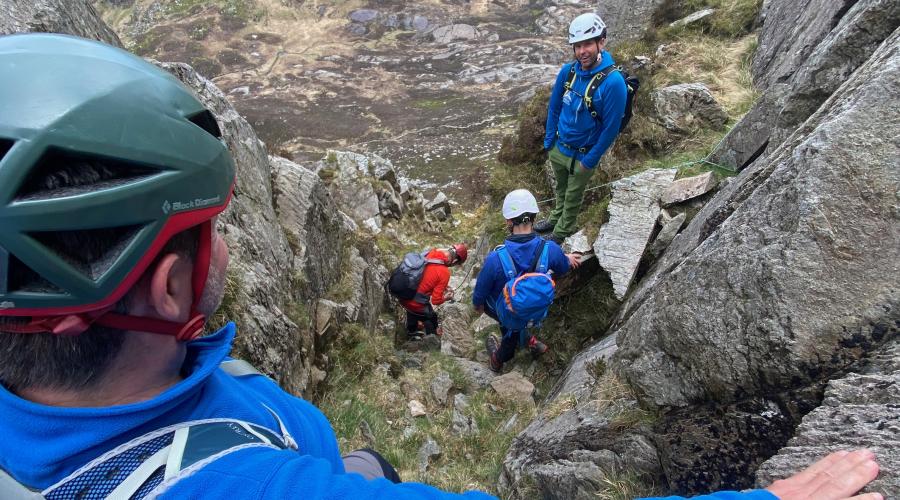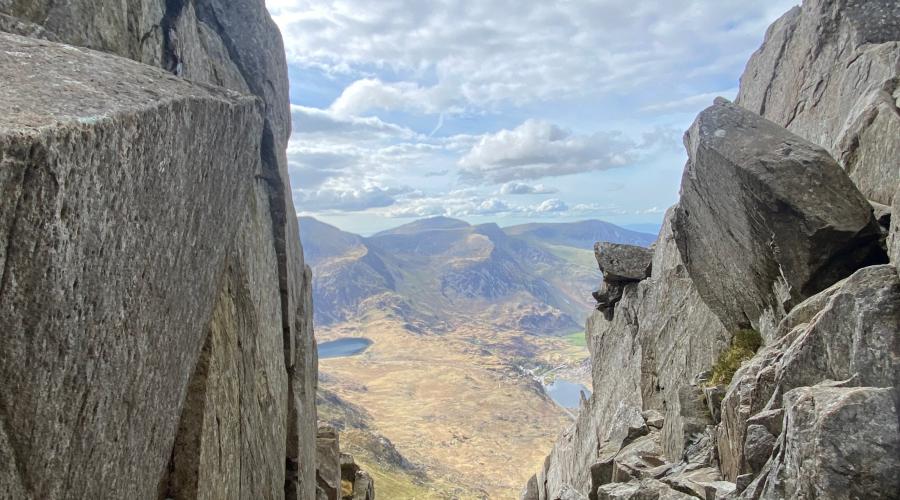 What to bring
Boots preferred, this is a very technical route. Otherwise the usual kit list applies!
Standard kit list for a mountain hike as below but I strongly recommend the addition of a climbing helmet for the scramble sections. 
Also, although the scramble sections are possible with standard walking boots you would feel more secure with a firm soled approach shoe or a B2 scrambling boot.
Head torch: We should be down by night fall but bring one just in case.
Rucksack: Keep it small so you are not restricted on the scramble.
Walking boots/scramble boots or approach shoes: see above. 
Socks: proper walking socks will keep your feet dry and help prevent blisters
Layered Clothing: Carry an extra warm layer in your rucksack.
Trousers: No jeans as they become heavy and cold in the rain, breathable fabrics are more comfortable and dry and on warm days shorts are OK
Waterproof Jacket: essential when hiking, breathable fabrics are more comfortable and dry
Waterproof Trousers:
Hat or Cap: stay warm in winter and shaded in summer
Snacks & Water
Personal Medication
Food & drink
This is a big day so please bring more food and snacks than you normally would. We'll stop for a break at the summit of Tryfan and again on Glyder Fach. There are no streams on this route so please bring 2 litres of water.
Meeting & times
May 28 - am