Brecon Beacons 3 day Wild Camp
8 people attending
0 places left
8 people waitlisted
Event booking closes on Jul 29 at 22:00:00
This event has been rescheduled to 30th July 2021 (from an original date in 2020) due to the coronavirus pandemic. 
PLEASE READ ALL SECTIONS, INCLUDING WHAT TO BRING AND FOOD+DRINK
This will give you an idea of the environment   https://www.bbc.co.uk/news/uk-wales-33506589
You can find out more about Wild Camping in the booklet accessible from here... https://www.outdoorlads.com/my-first-wild-camping-event
You need to have mountain walking experience, good equipment and a high level of fitness to carry your food, sleeping bag, sleeping mat and bivvy bag or small tent for three days, including two ascents from valley floor to summit level. Most of the time we'll be on defined trails, however some of the time will be on difficult terrain with no trail. I expect that we'll walk about 15km on Friday, 20km on Saturday and 10km on Sunday at a fairly leisurely pace.
We will meet next to the White Hart Inn in Talybont at 9:15am on Friday 31st July, so that we can depart by 9:30am, with the aim of getting to a suitable place to sleep by late afternoon/early evening. We'll follow the route of a disused railway, going alongside Talybont reservoir, then across the top of the reservoir and steeply up past the Blaen – Glyn waterfalls. We'll then have tough ascent through tussocked grass to find a place to sleep amongst old quarry remains.
On Saturday, we'll be up early, visit the Wellington memorial, then head a little way East to then travel West over the summits of all 6 principal peaks in the Brecon Beacons section of the national park. Then South along the highest and longest ridge and drop to valley floor level at the Lower Neuadd reservoir, followed by a climb to the summit of Craig-y-Fan Ddu, in time to get our tents up before we watch the sun set behind Pen-y-fan.
Sunday will be fairly relaxed, heading to Carn Pica and then down to the Talybont reservoir dam; with the choice of being sensible and following the disused railway to Talybont; or if it's warm, following the course of the river from the reservoir and getting rather wet.
Thursday Night – Because it will be holiday season, if you plan to stay near Talybont on the night before the event, I suggest you book well in advance. You'll need to book your own accommodation that night. I'll be staying locally and should you wish to get in touch, I'll let you know where I'm staying should you wish to stay at the same place for ease.
If you have difficulties with travel  or accommodation, please talk to me or add a request at the bottom the event post.
Please contact me with any questions.
Photo Credits: All photos taken by Paul Ridealgh and permission is granted to OutdoorLads for further use.
IMPORTANT! - Participation Statement
You MUST complete a Participation Statement, here, in addition to booking your event space before attending an OutdoorLads event. You only need to complete this Participation Statement once, not for each event you attend. 
COVID-19 – IMPORTANT, Please read the following before you sign up to this event:
Anyone with COVID-19 symptoms, even if they are extremely mild, or who lives or is in a support bubble with someone showing symptoms, is asked not to attend. This is in line with the government's coronavirus advice.
You must also immediately self-isolate and not attend the event if you or someone in your household or support bubble shows coronavirus symptoms or tests positive. You can find the NHS self-isolation guidance here.
The main symptoms of COVID-19 are a high temperature, a new continuous cough, and a loss or change to your sense of taste and/or smell.
You may be subject to local lockdown restrictions, which you must fully comply with. Details of the location of these restrictions can be found here for England, Scotland, Wales, and Northern Ireland.   
We do not encourage car sharing to events during the pandemic. Please comply with the safety travel guidance for England, Wales, and Scotland. Face coverings should be worn on public transport.
OutdoorLads will support the tracing systems in place across the UK  and attendance at an OutdoorLads event is considered permission to use contact details for this purpose if requested by the appropriate authority.  
All are required to practice social distancing – staying 2m (not 1m) apart at all times, including the lunch stop. Remember: Face, Hands, Space.
Unfortunately, there won't be any planned pub / café stops en route or at the end, and please don't share sweets or snacks with others – we're sorry!
Please bring your own hand sanitising gel for your own use throughout the day. Use of face coverings is at your own choice, but please bring one with you just in case it's needed. Please bring any other PPE items required. Bring a disposable bag for any used PPE.
Members are advised to bring their own small first aid kit for personal use..
Be aware that opportunities for toilet stops may be minimal if facilities are closed.
Please, please cancel at your earliest opportunity if you are unable to attend or are unwell, so that we can allow others to take up these valuable event spaces.
Much as it's difficult - no handshakes or hugs!
COVID-19: Events Participation Statement
OutdoorLads draws your attention to the fact that travelling and being away from home increases the risk of receiving and transmitting Coronavirus, whilst it is present in the UK. You are likely to choose not to participate in OutdoorLads events whilst there is a risk of Coronavirus transmission. However, should you choose to participate in OutdoorLads events whilst the risk is present, you must be aware of and follow the law and government guidelines, both when travelling to and from events as well as when participating in events.
Please note that every person participating should be aware of (and accept) that those members perceived as 'in charge' or leading the event are not experts,  do not need to be experts, and are not regarded by OutdoorLads, or themselves as experts, but are amateurs with some experience in the event type and who are happy to impart their knowledge.  Any advice given should be considered with this in mind by the recipient.
By signing up to and attending an OutdoorLads event, you are confirming that you have read, understood and accept the content of this statement.
Please see our website for more information including an FAQ about our events.
Welsh Declaration
To comply with Welsh guidance, all attendees will be required to confirm their truthful agreement to the below statements at the start of the event. Please do not travel to the event if you are unable to agree to the below:
I do not currently have symptoms of COVID-19 (new persistent dry cough, fever, loss of taste or smell)
I have not had a positive test for COVID-19 or onset of symptoms of COVID-19 in the last 10 days. (Individuals who have completed their period of isolation (10 days) and have no remaining symptoms (other than a dry cough or loss of taste or smell which can last for some time) may return to normal activities)
No member of my household has had symptoms of COVID-19 or has tested positive for COVID-19 in the last 14 days
I have not been contacted by a contact tracer from the Test, Trace and Protect Programme and told to isolate in the last 14 days as a contact of someone with confirmed COVID-19
Please note: People living in English Tier  3 areas must NOT travel to any part of Wales to attend events.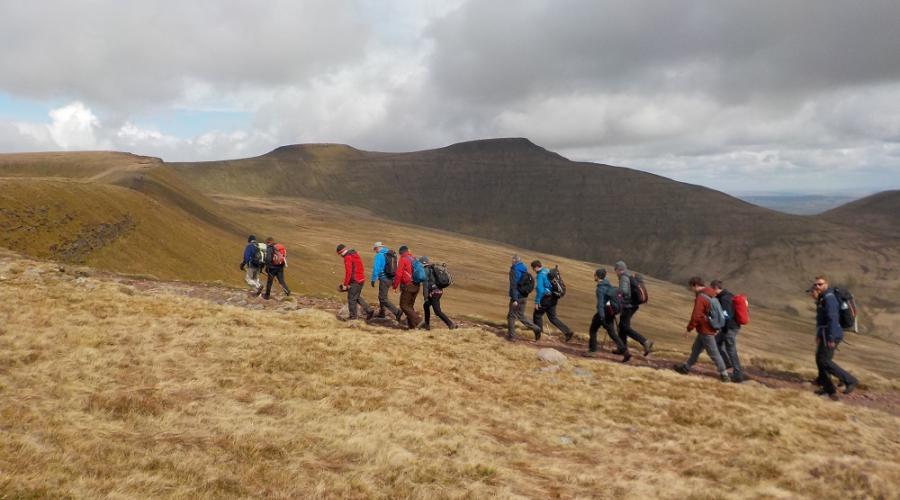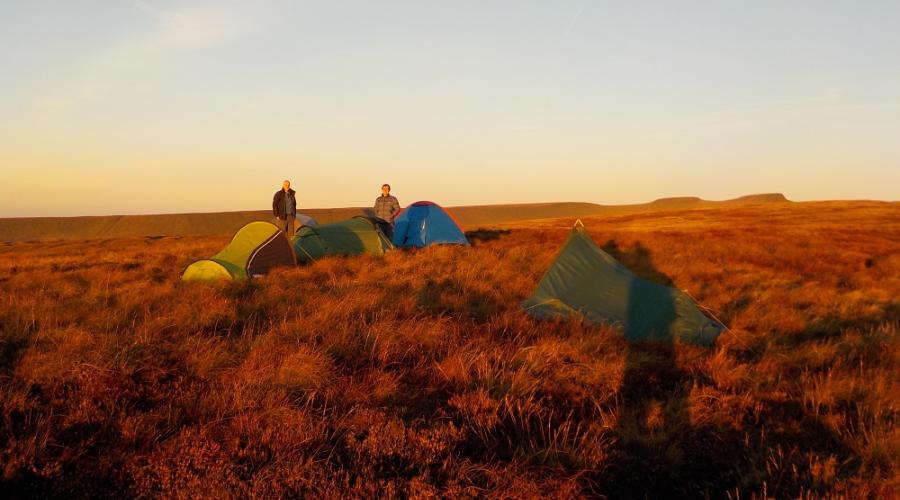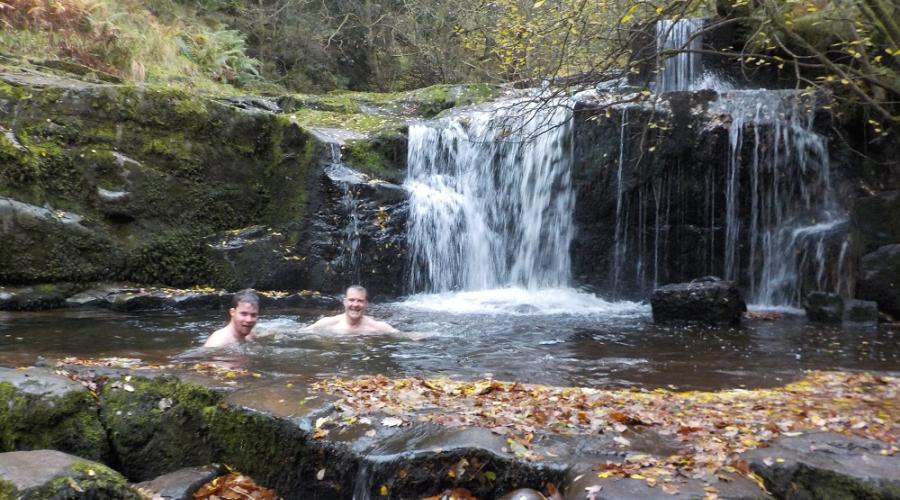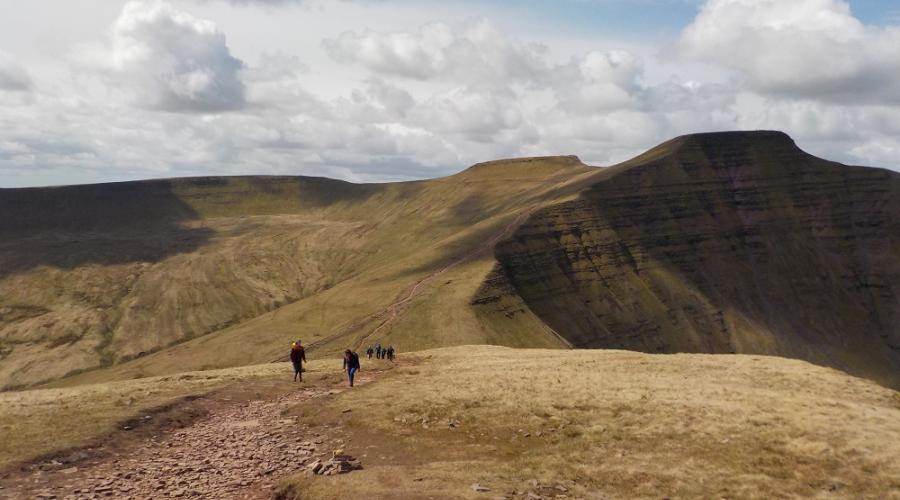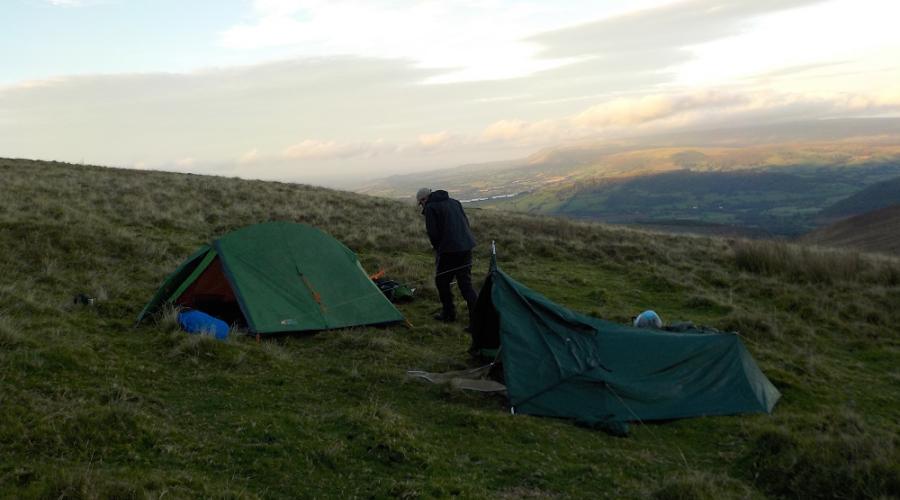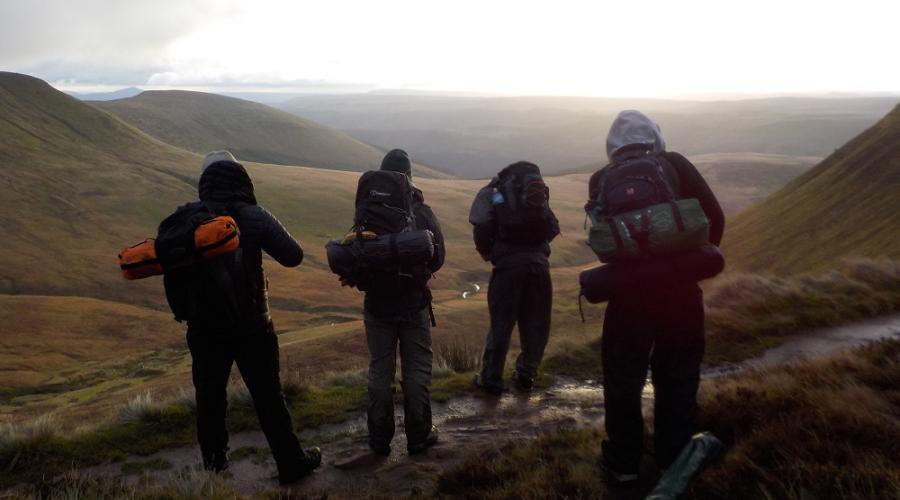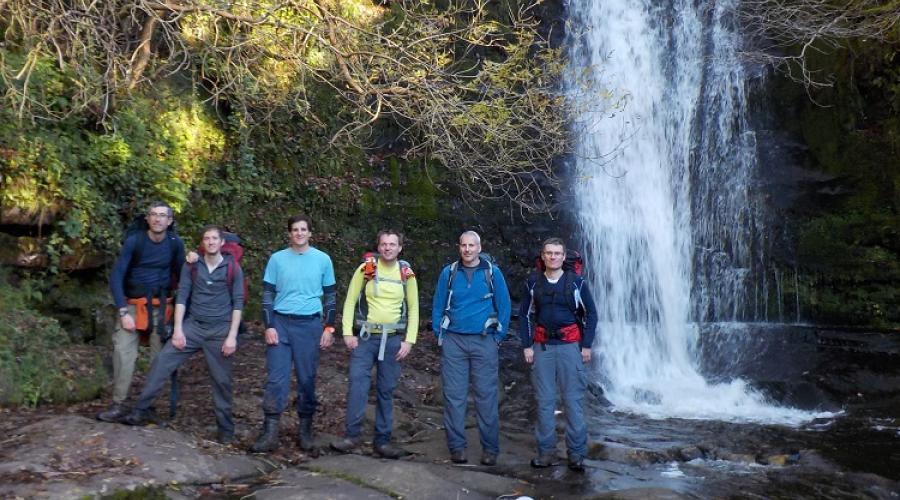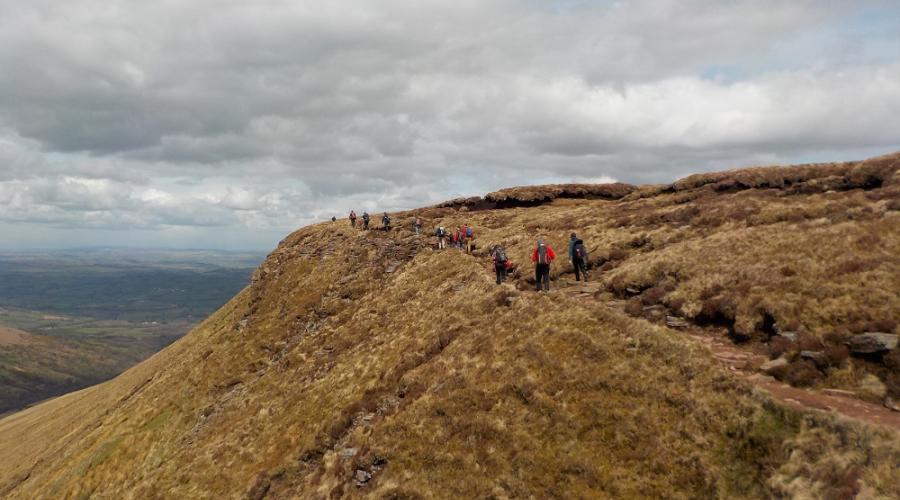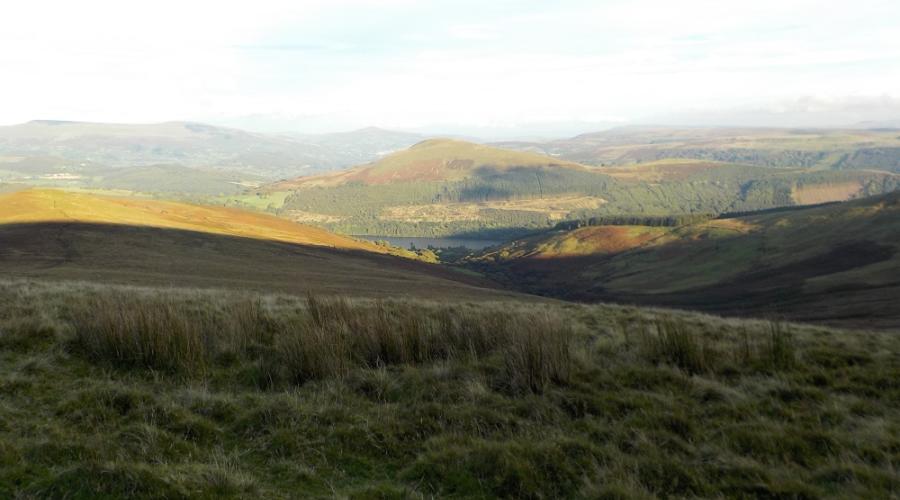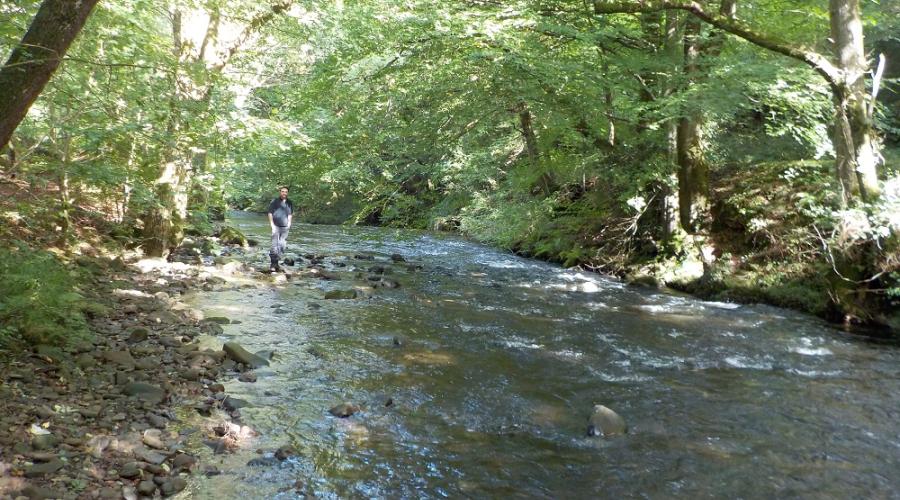 What to bring
Please review the Outdoorlads kit lists for a general guide, but essential on this walk are previously used good hiking boots, waterproof cagoule and overtrousers, small DISCREET tent or bivvy bag, head torch with adequate battery life and low light output, sleeping bag, sleeping mat, personal hygiene materials, any medication, sun protection, adequate warm clothing, rucksack and enough food and drink and cooking equipment. See the comments about water in food and drink. I suggest that your full rucksack (including water) should weigh less than 16kg and less than ¼ of your weight; if it risks being heavier, then try to share tents or cooking equipment with other members of the group. I will use  walking poles, to help me get up and down the fairly steep and long ascents and descents.
Food & drink
Bring enough food to cover your needs for the duration of the event. Once we leave Talybont, there will be no chance to buy anything until we return to Talybont.
  Each day day we will encounter streams, so it will be possible to top up water from time to time. However, once we leave the waterfalls early on Friday afternoon, we may not find water until we drop down to the Lower Neuadd reservoir on Saturday afternoon (unless you descend the mountain to get water and climb back up again). You need to make appropriate arrangements to render the water fit for your consumption. 
(I drink less than most people; I will be carrying  three 1 litre water bottles, one to drink from and the others with purification tablets at work. I will re-fill the bottles with stream water, maybe  passed through a filter).
Meeting & times
Jul 30 - am