423 people attending
67 places left


FOUR fun-packed days!


Fancy doing something different over the Spring Bank Holiday weekend? Don't waste it trotting around the shops; escape from the town and get out into the countryside at OutdoorLads' BIG Spring Camp 2016!
This is an action packed long weekend suitable for all and designed to have a bit of everything to give you a chance to try something new or to just enjoy your favourite outdoor pursuits.
BIG Spring Camp is one of our most popular annual events and many members say it is THE event to attend. If you've heard of OutdoorLads and wondered what sort of stuff we get up to this is your ideal first event as there's such a wide range of daytime and evening activities available to try.
Where this camp differs from most of the smaller camps we organise is that we don't just plan the outdoor activities - we also bring everything together for you in one place. So not only will there be plenty of daytime outdoor activities but also evening entertainment, food and drink.
We have exclusive use of the site so it makes it much easier to get to know other members as you can be sure that everyone you meet is a member of OutdoorLads.
3rd May 2016 Update - With over 800 free and paid activity places at this year's BIG Spring Camp there's plenty to keep you busy and it's not too late to sign up! As of 5pm today these are the paid activities that still have places available:
SATURDAY
Sea Level Traverse - 6 spaces
Zip World Titan - 1 spaces
SUNDAY
Mine Exploration Day - 3 spaces
Sea Level Traverse - 6 spaces
Snowdon Mountain Railway - 3 spaces
Electric Mountain Tour - 16 spaces
Zip World Fforest - Adventure Course - 30 spaces
Zip World Fforest - Zip Safari - 7 spaces
Event Partners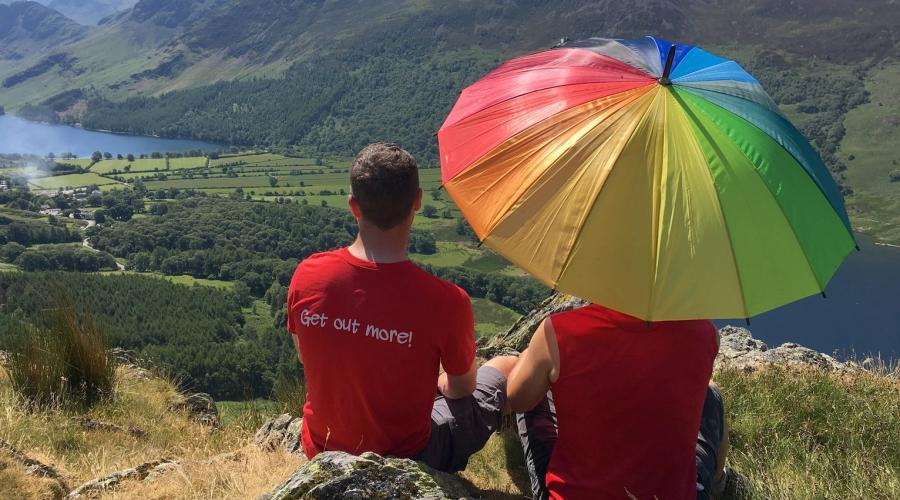 What to bring
If you haven't been camping since you were in the Scouts here is what you need. If it's your first trip you are likely to want to get away with the bare minimum.
Tents start off relatively cheap but as they say you get what you pay for. These tend to start from £10 upwards ('festival tents') that are light and do the job – but only just. You may find that they leak, break or blow away.
A thin foam 'carry mat' is good to sleep on (under £10) and you can use your clothes to make a pillow. Or if you have the room places like Tesco often sell air beds that cost as little as a fiver.
Don't forget you will need something to sleep in. You can buy a sleeping bag from as little as a tenner. This will tend to be thin but will do the job at most summer camps. At camps later in the year you will want something warmer though.
Some places such as Argos/ASDA sell camping sets where you can buy a tent, sleeping bag, sleeping mat and a lamp for approx. £50-£60.
If you have friends that camp you may find it beneficial to talk to them first and they may even lend you some kit.
You can easily beg a cup of tea from more seasoned campers – but it helps if you have a cup, and don't forget a plastic glass if you like your wine! If you are coming by car, a folding chair (£10) is great. As you may be sitting outside late into the evening. Some proper warm clothing always comes in handy – even in the summer. Don't forget a torch, or you may never make it back to your tent. Finally, ear plugs are always a great idea.
Once you have been once or twice you will know what kit you need to be able to cook a full English breakfast and host a party for 8 in your tent. Until then the above basics will see you right.
The above information will help you with the camp its self, depending on the activities you choose to do you may need to bring further kit. However its worth noting that any of the activities where special kit is need it will be provided, in most cases all you will need is walking boots, clothes, and a small back-pack (bring a few changes of clothes and footwear.
Food & drink
Meeting & times
May 27 - pm
Location
53.140467381375, -3.817298425989