BIG North Christmas 2022 – Loughrigg Fell 12km Circular
16 people attending
14 places left
Event booking closes on Dec 3 at 08:00:00
Expect steep accent and decent and some slippy surfaces!
Join Rich and Matt on this 12km circular walk that takes in an Instagram classic view across Grasmere, a summit of Loughrigg Fell (331m), then down to Skelwith Bridge to see the waterfalls, then back via Elterwater and if time permits, a tiny pint before heading back to the hostel.
Thou only at the height of 331m, Loughrigg Fell can still boast some outstanding views of the Lakes and will be a solid day out hiking. The hike will include a slight detour (weather permitting) along Loughrigg Terrace to take in some of the stunning views across Grasmere. Once we summit Loughrigg we will descend towards Skelwith Bridge (not before walking around Loughrigg Tarn). If the cafe is open at Skelwith Bridge, we can find a few minutes for a hot drink or cake before following the river up past Skelwith Force before heading backing into Elterwater and onto the hostel.
NB: This is a winter walk at some height so expect cold temperatures so please dress accordingly. We are also dealing with reduced daylight walking hours. This, combined with some steep sections, both going up and down, means that this hike will be a vigorous full-day mountain walk – so please be sure of your fitness and ability before signing up.

Image Credits:

All other images are owned by ODL and by ODL member R Overton and permission is granted to OutdoorLads for their use.
IMPORTANT! - Participation Statement
You MUST complete a Participation Statement, in addition to booking your event space before attending an OutdoorLads event. You only need to complete this Participation Statement once, not for each event you attend. 
Anyone with COVID-19 symptoms, even if they are extremely mild, or who has recently tested positive for Covid-19, is asked not to attend.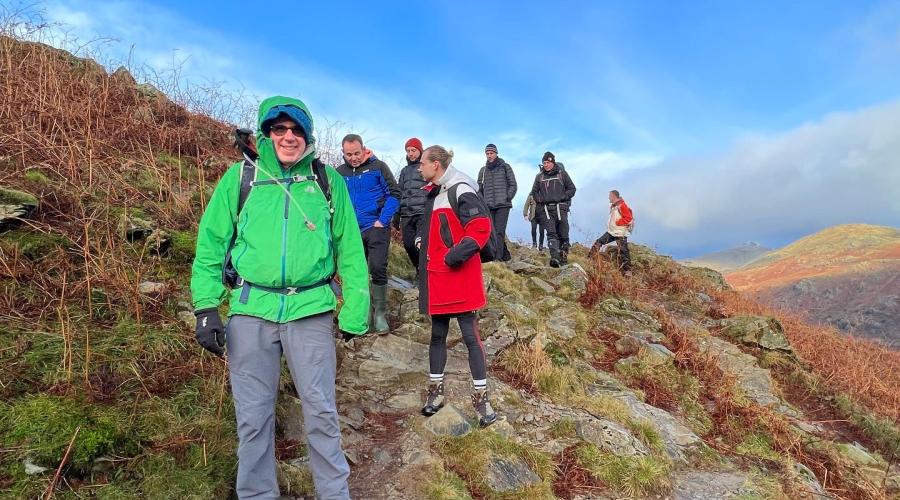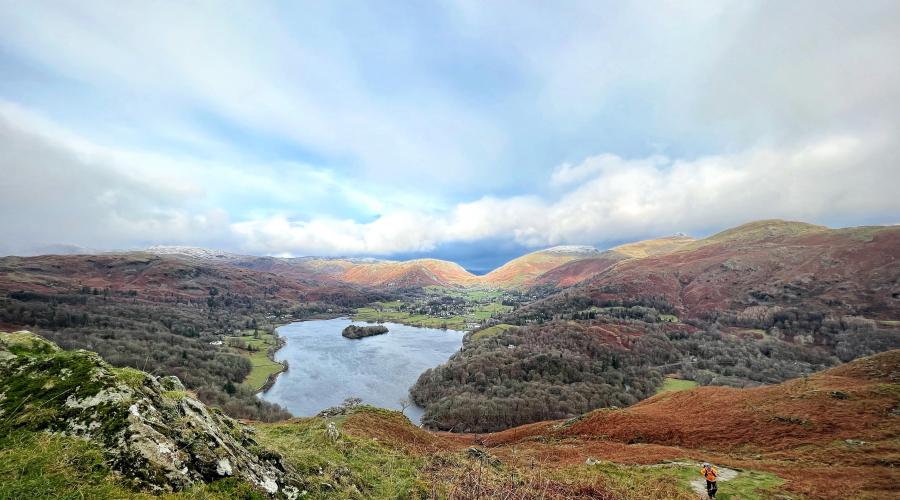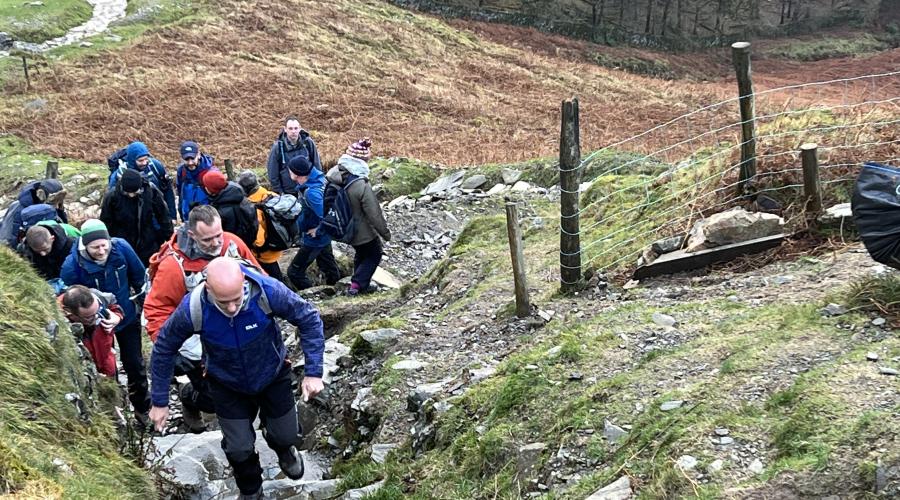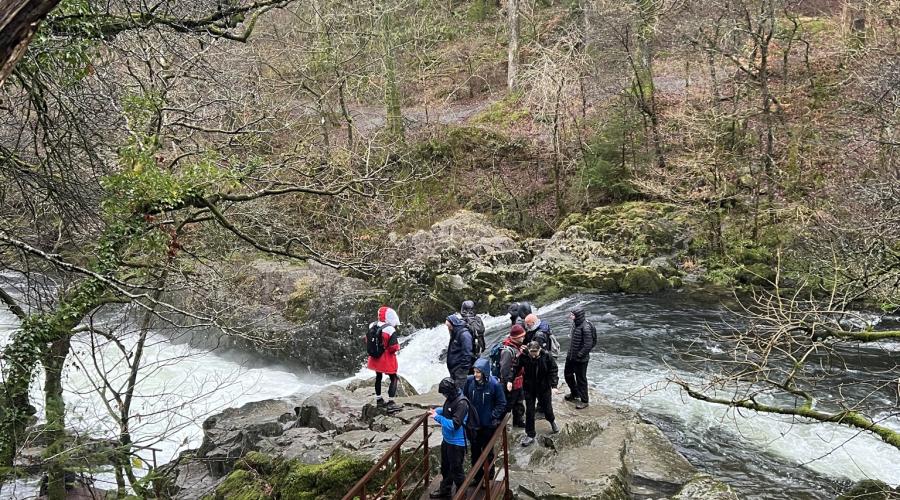 What to bring
Hand sanitiser and a face covering: whilst we are living with Covid-19, please bring your own to events to help keep everyone safe
Water: bring at least two litres in a water bottle, or better still, a hydration bladder
Medicines: if you have hay fever, diabetes, minor ailments etc.
Day Rucksack: typically 20-30 litres, they are comfortable to wear and allow you to use your arms freely
Waterproof bags: keep spare clothing, electronics and anything else dry even when your rucksack leaks by using Ziploc type food bags or, better still, outdoor activity waterproof bags
Boots:  waterproof and breathable hiking boots with good ankle support
Gaiters: recommended for wet weather or boggy conditions
Socks: proper walking socks will keep your feet dry and help prevent blisters, and carry a spare, dry pair
Walking Poles: always optional, love them or hate them, but give them a try and decide for yourself
Layered clothing: lets you quickly adapt to changes in the weather and body temperature. Go for a base layer (vest or t-shirt) and a mid layer (a micro fleece or shirt) and in cooler weather add an outer layer (a windproof jacket or thick fleece)
Trousers: no jeans as they become heavy and cold in the rain, breathable fabrics are more comfortable and dry and on warm days shorts are OK
Waterproof jacket: essential when hiking in all but the calmest of weather, breathable fabrics are more comfortable and dry.
Gloves: Windproof, or better still, waterproof gloves are the best choice, bring a spare pair if expecting rain. 
Hat or cap: stay warm in winter and shaded in summer
Sunglasses: for any sunny day, even in winter
Sun cream: can be useful even on cloudy and winter days
Snacks: bring biscuits, energy bars, gels, bananas, chocolate or dried fruit for example and put them somewhere easy to get hold of
Lunch: bring a packed lunch unless otherwise stated
Emergency equipment: the walk leader will bring any emergency equipment required for the group, but you are welcome to bring any that you have, such as additional high energy food, a survival bag, a whistle, a medical kit, a torch and something to make fire (either storm proof matches or a firelighter
Map and compass: the walk leader will have these, but if you like map reading or want to develop your skills, bring yours along
Mobile Phone: keep it in a waterproof bag for use in emergencies, and a spare battery/charger is a good idea
Food & drink
You'll need to bring lunch with you and snacks to keep the energy up.  Don't forget to eat breakfast!! :)
Please also bring plenty to drink for the walk. A hot flask is a good idea especially as the weather is defo going to be a bit chilly on the day. Should you want to bake cakes for the group to share... well, you'll make friends for life :)
There will be an optional pub stop at the end.
Meeting & times
Dec 03 - am